Happy new year, friends! I hope your holiday was wonderful and relaxing. As I sit here to write Lily & Val's 2015 year in review, I am overwhelmed with gratitude. This year was exciting and filled with huge milestones for our little business. 2015 marked a big year of growth and I can't say thank you enough to every person who purchased a Lily & Val product in 2015. It means the world to me.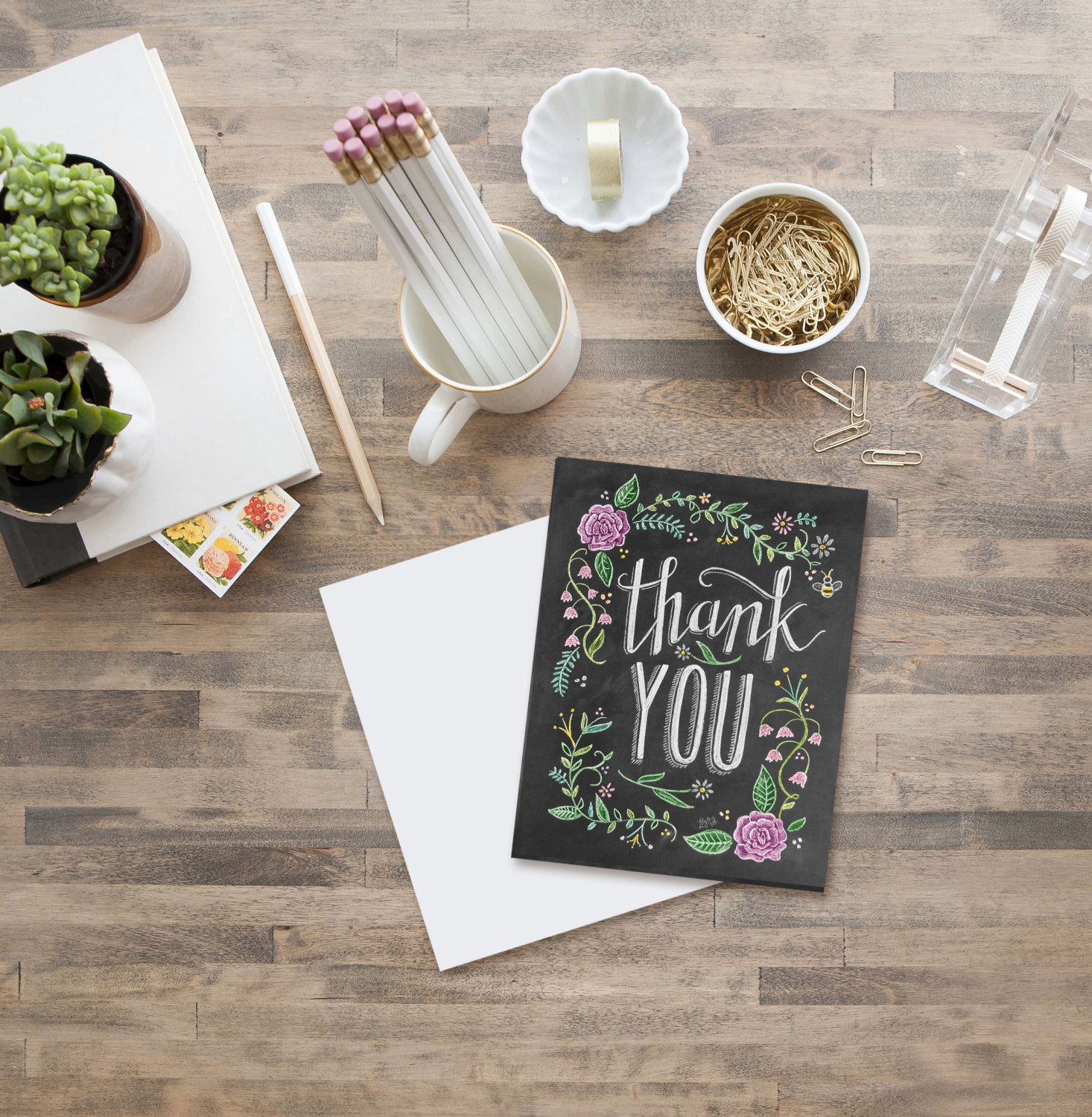 Here is a re-cap of the last year at L&V:
In January we completely overhauled our notecards to make them better than ever. We switched to off-set printing and a velvety matte cover stock.
February brought one of my favorite projects. I was asked to create a large chalkboard wall for Starbucks, which was posted on my instagram and then shared on Starbucks' instagram! The time-lapse video was an invite to visit Starbucks on Valentine's Day for a #starbucksdate.
April was quite a whirlwind! It started in New York City with a meeting at my book publisher – Workman Publishing. At the end of 2014 I was feverishly working on the book, but it was still a secret! Finally, in April after our meeting, I announced the coming of The Complete Book of Chalk Lettering! I was also able to pop into Times Square to see the Etsy IPO celebration.
From New York City, I headed to Nashville, TN to speak at my second Inspired Retreat. Amber Housely does an amazing job putting together this unique conference. I loved every minute of my time there learning from brilliant women entrepreneurs and meeting new friends.
In May, L&V Shop Assistant, Emily Kleinhans, came to visit Pittsburgh for our Fall/Winter photo shoot! After months of planning and designing, we had a blast seeing it come to life. Alyssa of Chasing Eden Photography shot everything beautifully. I marvel at the talent of all three of these incredible women! It was such a fun day.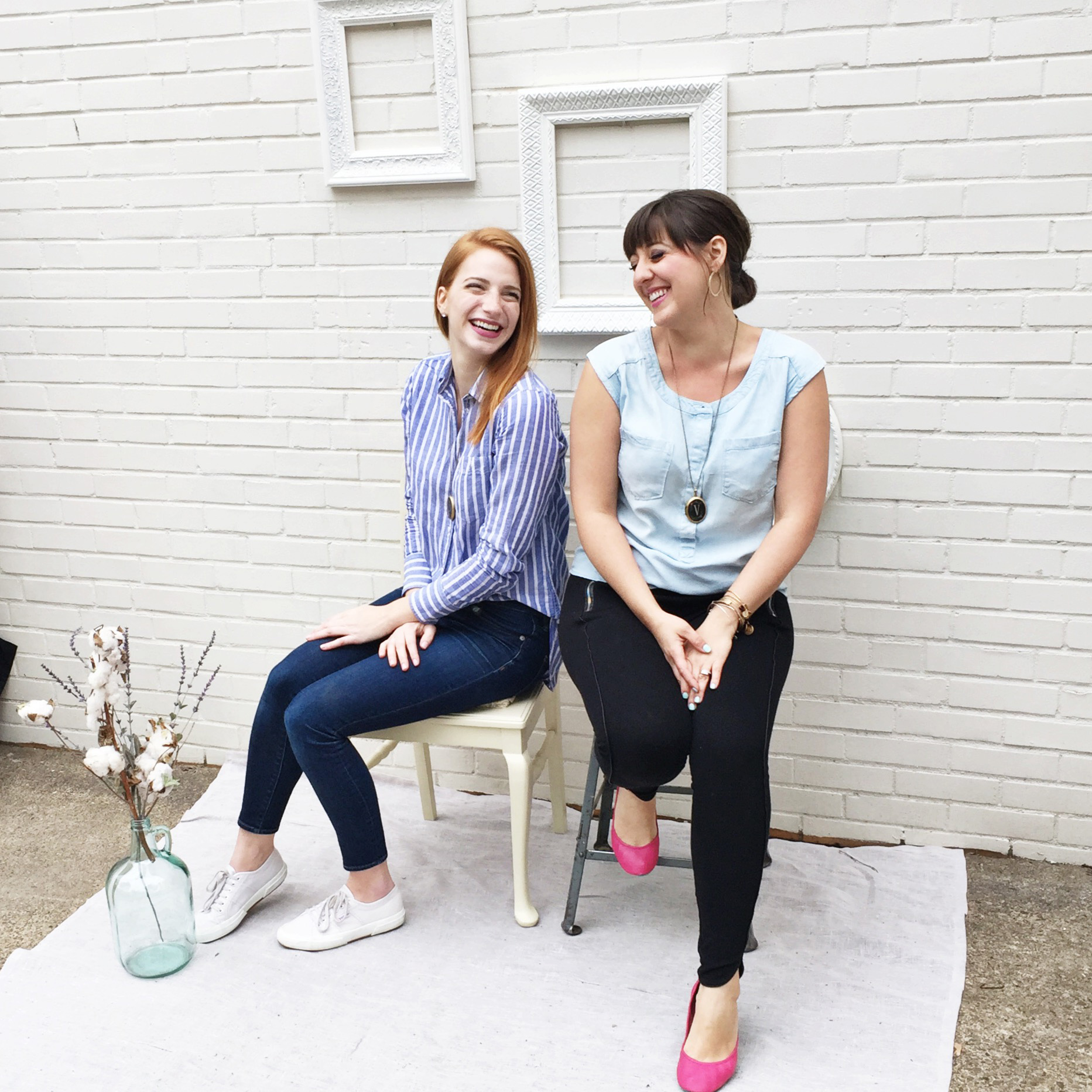 At the beginning of July, we went through some massive changes behind-the-scenes. We updated our inventory management systems and worked closely with our shipping team in Gettysburg to improve our efficiency.
Come August we were in full swing for Fall! Not only is this my favorite season, this particular collection launch was significant because we introduced our first non-chalk designs. As the company grew, we felt it was time to innovate and broaden our range, yet keep the same Lily & Val hand lettering and design aesthetic. As always, the new designs were completely hand-drawn with new mediums like ink and watercolor. The designs were well-received and I was thrilled!
In August, I announced my participation with Big Picture Classes for their Lettering Basics course. It was through this course that I met Collin Kartchner who filmed my Chalk Lettering portion (and all of my awkward moments) for the class videos! I also met brush letterer and fellow teacher Amanda Arneill and a few months later, we started a fun instagram challenge for hand letterers called #wordaweek.
August brought me back to Nashville, TN for Inspired Coterie Retreat. 10 past speakers at Inspired joined together for a few days of serious business talk and learning along with few dance parties in a cozy, little Air BnB. I never expected what would come from those three days and the incredible squad I walked away with.
September came quickly and The Complete Book of Chalk Lettering became available and started hitting store shelves! I will never forget holding it in my hands for the first time and the sweet note from Justin my editor. The book released as the #1 best seller in its category on Amazon and continues to stay there now.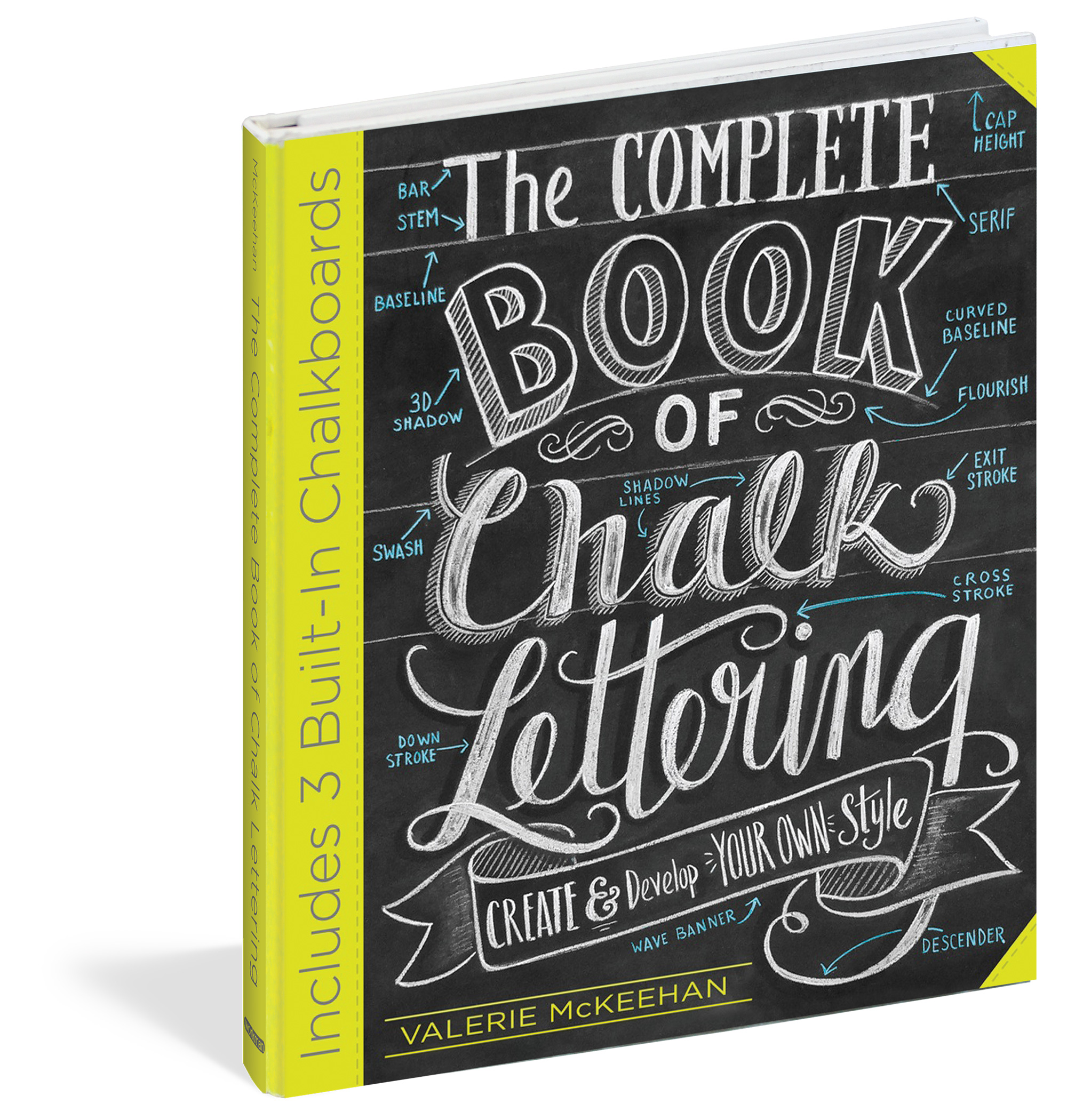 I also had the pleasure of completing my second collaboration with Starbucks – a "hello, fall" time-lapse video that was released on the first day of fall.
In October we launched our brand new blog: Lily & Val Living. These are a few of our favorite posts.
Also in October, we hired a part-time graphic designer, Alessa Sotelo. We have been working with Alessa for a few years now on various projects and was excited to finally welcome her to the team. Also, at this time, we promoted Emily Kleinhans to Marketing Communication Manager and she took a strong role in the marketing of L&V. I am so proud of our team!
October continues to be a huge month for us because we launched The Keepsake Kitchen Diary™ – a first product of its kind combining a recipe keeper with a journal. This product was truly a passion project for me. You can read more about the backstory of the diary here. Collin Kartchner filmed this touching video, which captures the heart behind the Keepsake Kitchen Diary perfectly.
Our holiday season kicked off with the release of our first Holiday Lookbook. We introduced both chalk and non-chalk new designs this season as well as gold foil notecards.
In November, I was on TV for the first time! It was part of a segment on Pittsburgh Today Live. Watch the video here.
Also, at the end of November I completed my 3rd collaboration with Starbucks. I drew a chalk art design introducing their new drink: Holiday Spice Flat White.
At the beginning of December, Emily and I visited the Chalk Ink headquarters. I then headed to NYC with Mak to meet about a special project (more on that in 2016!) We concluded this trip in Toronto for another series of meetings.
On December 17th, I had my first article published by the Huffington Post- I'm officially a contributor!
December comes to a close with our best-ever holiday season and a heart full of gratitude. I can't wait for 2016 and all the exciting things to come. Happy New Year!