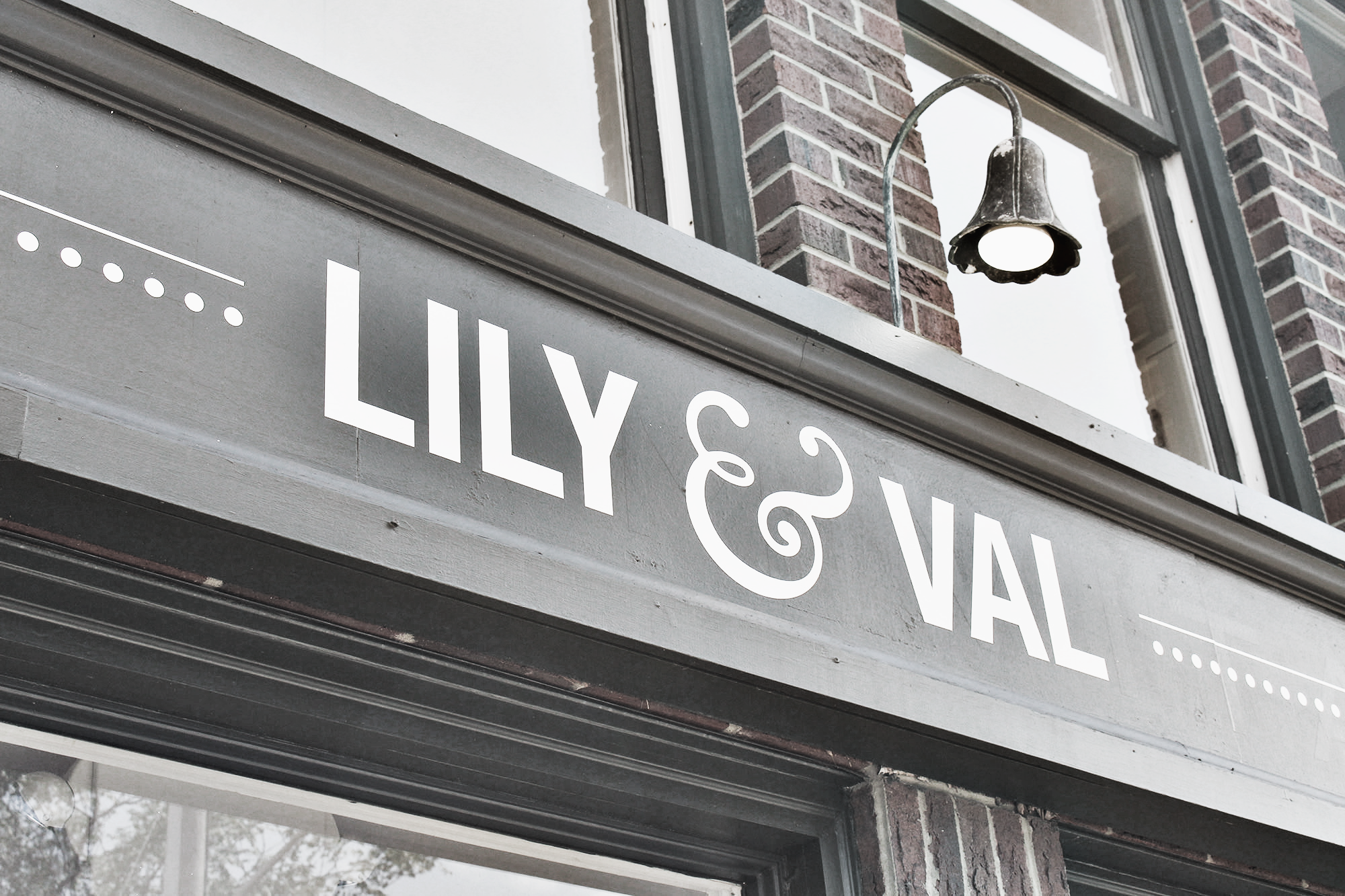 Hi Friends. Today I have some bittersweet news to share and I'm not really sure if I have the right words, so please bear with me. Also, there's SO much on my heart and too many things I want to express, but for now, I will be as concise as I can. 🙂
In 2016 I felt a tug for Lily & Val to expand. It had always been a dream of mine to own a brick and mortar retail shop and when the most perfect, adorable building (hello, real fireplace and mantel!) became available in my neighborhood, I felt it was there waiting for us. We jumped at the opportunity. Guys, it's the store of my dreams. (I hope that doesn't sound conceited, but boy it really is!)  From the Print Bar (an actual marble bar you could sit at and browse through our print menu) to the Sign & Seal Station (an antique letter writing desk containing tons of supplies to craft your card) it was a physical manifestation of everything I wanted the Lily & Val brand to represent. It may sound old-fashioned, but I always had a desire to celebrate the tangible and authentic through L&V, especially in our oversaturated digital age. The store was something you could genuinely experience – feel, touch, smell, hear – and that excited me. I think we built something special and I'm intensely proud of it. We had a space for in-person workshops (another dream!) and I loved every one. Seeing your faces and meeting new Pittsburgh friends in the store was amazing. I got to know many of you, and I hope you know how grateful I am. It truly shocked and humbled me everytime fans of Lily & Val would travel to visit our little store. Seriously, for those that came to see us from all across the country, I'm still shocked, but so honored.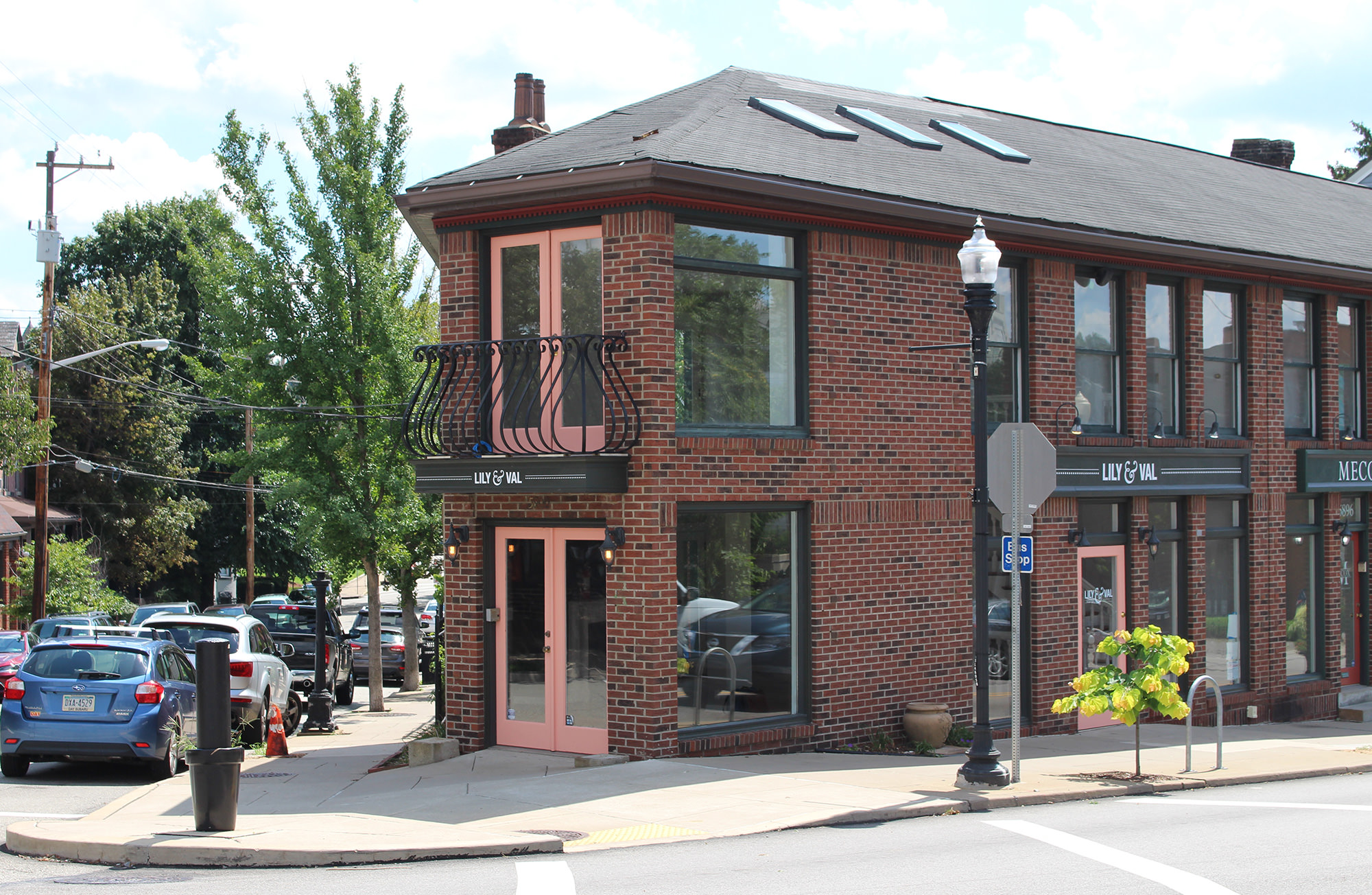 As amazing as all of that is and much as it pains me, what I've come to realize is that Lily & Val is meant to expand, but in a different direction. As of February 1, 2018, we will no longer be operating the Flagship Store. I don't regret anything we've done. The past year has stretched and taught me and ultimately helped me see that the efforts of the Lily & Val team need to be refocused. As a tiny team with so much on our plates, I didn't want us to lose focus on the bread and butter of our company – our online store, wholesale, and licensing programs. 2017 gave us bucket-list-worthy opportunities like collaborating with Anthropologie, winning an award at the National Stationery Show, and working with Starbucks and Martha Stewart! The quote "you can do anything, but not everything" hit me hard. I will be honest, the past year has had a ton of highs, but I've also felt often burnt out and imbalanced trying to do everything. I say this news is bittersweet because getting to this place of realization has given me more clarity than ever for the future of Lily & Val.
It's been a pleasure serving those in our community, but I feel I can better serve on a much larger scale with the full attention of my efforts turned to our online audience. The mission of Lily & Val centers around the idea of savoring and celebrating ordinary, simple pleasures and I desire to bring that joy, warmth, and encouragement to our customers in everything we do. My goal is to spread our mission and passion to as many people who resonate with what we're doing. I get messages on an almost daily basis from friends across the world wishing you could visit the store and I want to be sure I am serving all of you the best I know I can. As a small business, these decisions are tough but necessary to make sure we're staying on track with our values and what's really important to us. And with that said, I cannot wait for you guys to see what is planned moving forward. I am so passionate about what we're doing and how exciting our refocused efforts will be.
What you can expect:
As the team charges forward into 2018, the biggest thing you can expect to see is more product and product collaborations from L&V! Last year we held a survey and an overwhelming number of you said you wanted to see more products! We heard you loud and clear. Product development hasn't progressed nearly as much as I would have liked with divided attention, but moving forward our heartfelt product lineup will continue to expand and I really think you're going to like what we have coming! With continued product collaborations and partnerships, you will also be able to find L&V in an increased number of stores!
Additionally, more Surprise Boxes filled with L&V curated goods are coming! This is our small way to stay connected to the store by pairing favorite products and handmade items with our own.
It is bittersweet to write this news, friends, but I'm optimistic. I'm excited about the future and the opportunities that lie ahead. Meeting many of you through the store has been a highlight of this past year, thank you to each and every one of you who walked through our pink doors! Ultimately though, my goal is to serve and share L&V with as many of you as I can and I'm excited to have realized that to achieve this, we've been pointed in a bigger direction! As always, thank you times a billion for your love, support, and encouragement. It means the world to me.