Americas Mart Atlanta Re-Cap January 2014
---
Last week I had the pleasure of attending the January 2014 Atlanta Gift Show with my husband, Mak. It was our first time attending and we loved every bit of it as well as the beautiful city of Atlanta! A return trip is a must. Of course, I especially loved seeing the licensed products featuring my artwork and meeting such fantastic people. The show was filled with endless inspiration and I was grateful that we had a few days just to "soak it all in."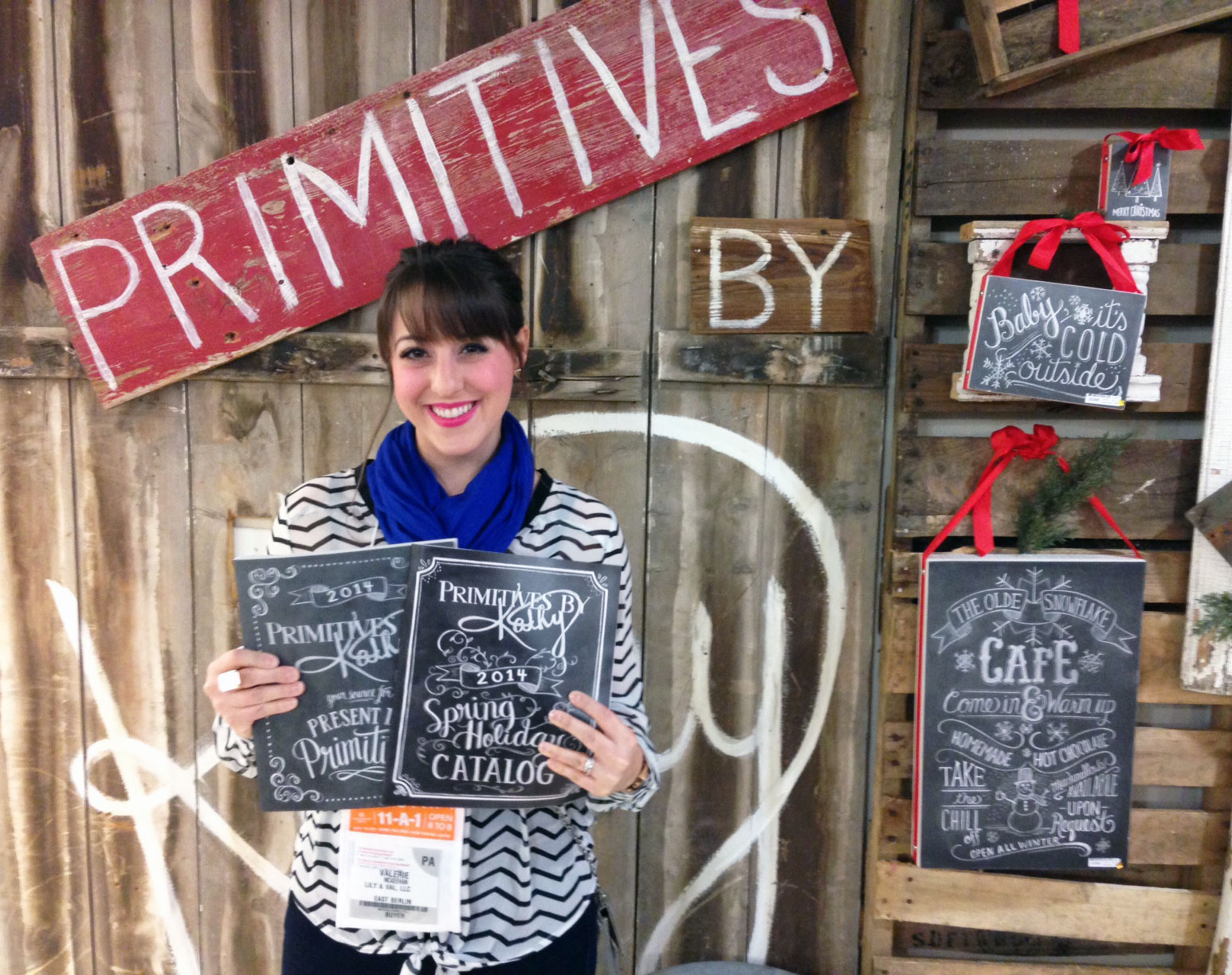 Pictured above – Chalk art signs, pillows and mugs, created for Primitives By Kathy. They had such a beautiful showroom! I also designed the covers for their 2014 catalogs.
I absolutely loved meeting the wonderful people at Studio Oh! I developed hand lettered journals and note cards for their collections.
The "All You Need Is Love" 2015 calendar was created for Graphique De France. The colors in this one really make the design fun.
Demdaco also had a gorgeous showroom and I was thrilled to see my chalkboard art come to life as part of their "American Backroads" collection. This framed "menu" sign is just one of the pieces I designed. I wish I had snapped a photo of the entire American-themed display, which featured tons of vintage blue Ball mason jars as part of a huge, rustic American flag structure.* It was amazing!
* Yay! Thank you to Jennifer Miller Pugh for sending me a photo of the flag display!
These licensed products will be available through retailers nationwide. 🙂