Friends, today is my first day back in the office after an exciting week spent in New York and it still hasn't quite sunk in that the Chalk Lettering Tool Kit was the winner of the best new product award at National Stationery Show! It won TWO awards including overall "best of show" and best new product in "Craft it up/DIY". WHAT!?
The below photo perfectly sums up our emotion and surprise. I love that the National Stationery Show captured this very real and raw moment for their website (and I can't stop giggling at Mak's expression.)
The Backstory
The Chalk Lettering Tool Kit is something I've been wanting to offer for a long time. After The Complete Book of Chalk Lettering was released, I received so many questions about the products I use and where they could be found. It's taken me a few years to really hone in on my favorite supplies and now I'm thrilled to be able to share them with you.
I wanted the kit to include EVERYTHING that you need, even down to cotton swabs tied with a cute, little pink twine bow. Now, when I'm drawing chalkboard projects, especially signage at the Lily & Val Flagship Store, I just grab my tool kit, knowing my supplies are together in one place. So convenient!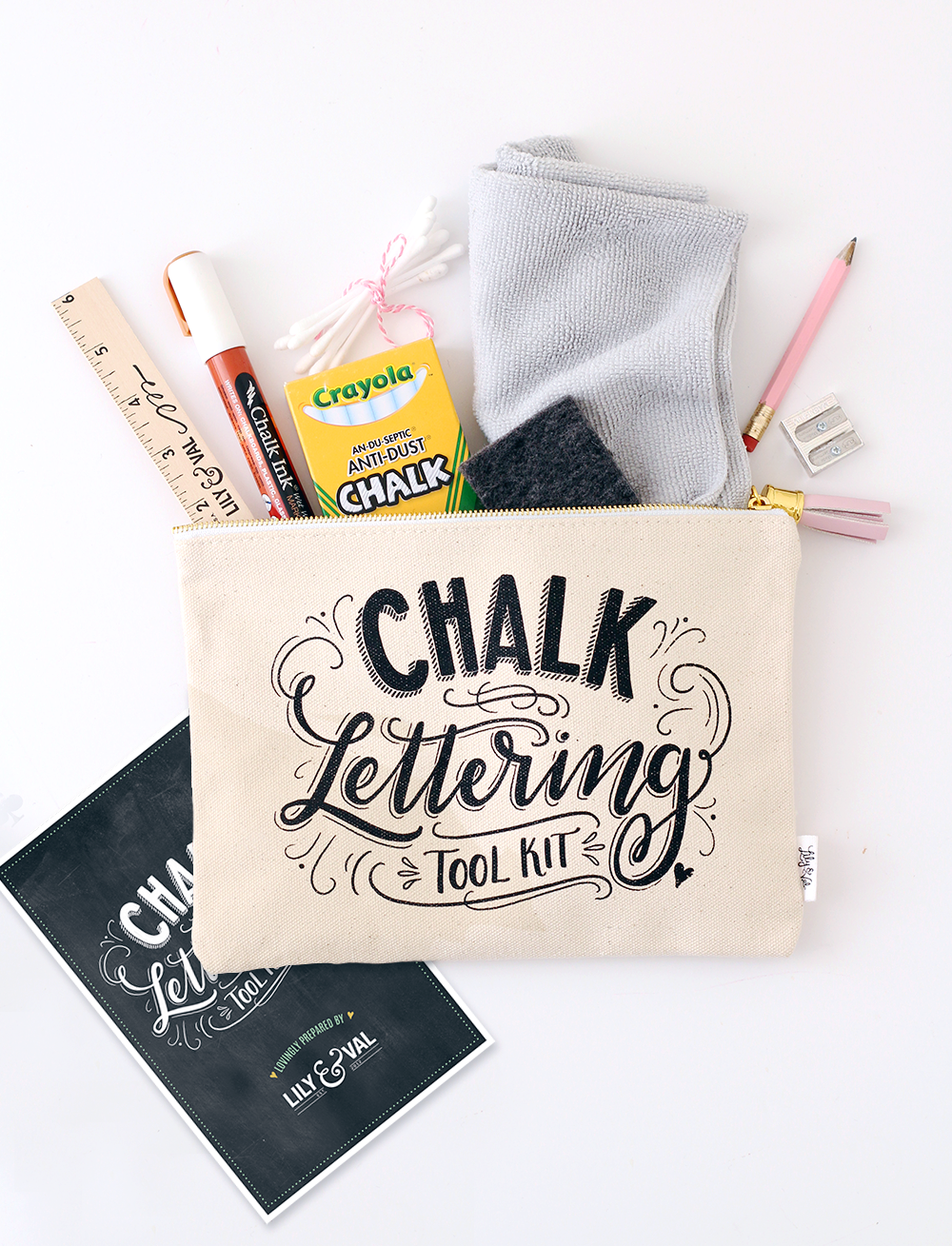 Here's a look at our booth from National Stationery Show! It felt surreal to see our kit next to two awards! You can read more about the best new product competition in the NSS Press Release here.
Because of the award and all the excitement surrounding it at the show, we have currently sold out, but are working like crazy to re-stock our shelves and make them available again! Each kit is screen-printed by hand and then hand-assembled by a member of our team.
In the meantime, you can pre-order and reserve yours below. As a thank you for your patience, we are offering $5 OFF all pre-ordered tool kits! The expected ship date is June 20th, 2017. 
I can't say thank you enough for all of the encouragement and kind words, you guys. It's overwhelming and amazing. And, of course, thank you, National Stationery Show for this incredible honor!
Pre-order your chalk lettering tool kit: