Friends, I've had exciting news under wraps for a while and I'm finally able to share it with you!!
Something special is coming…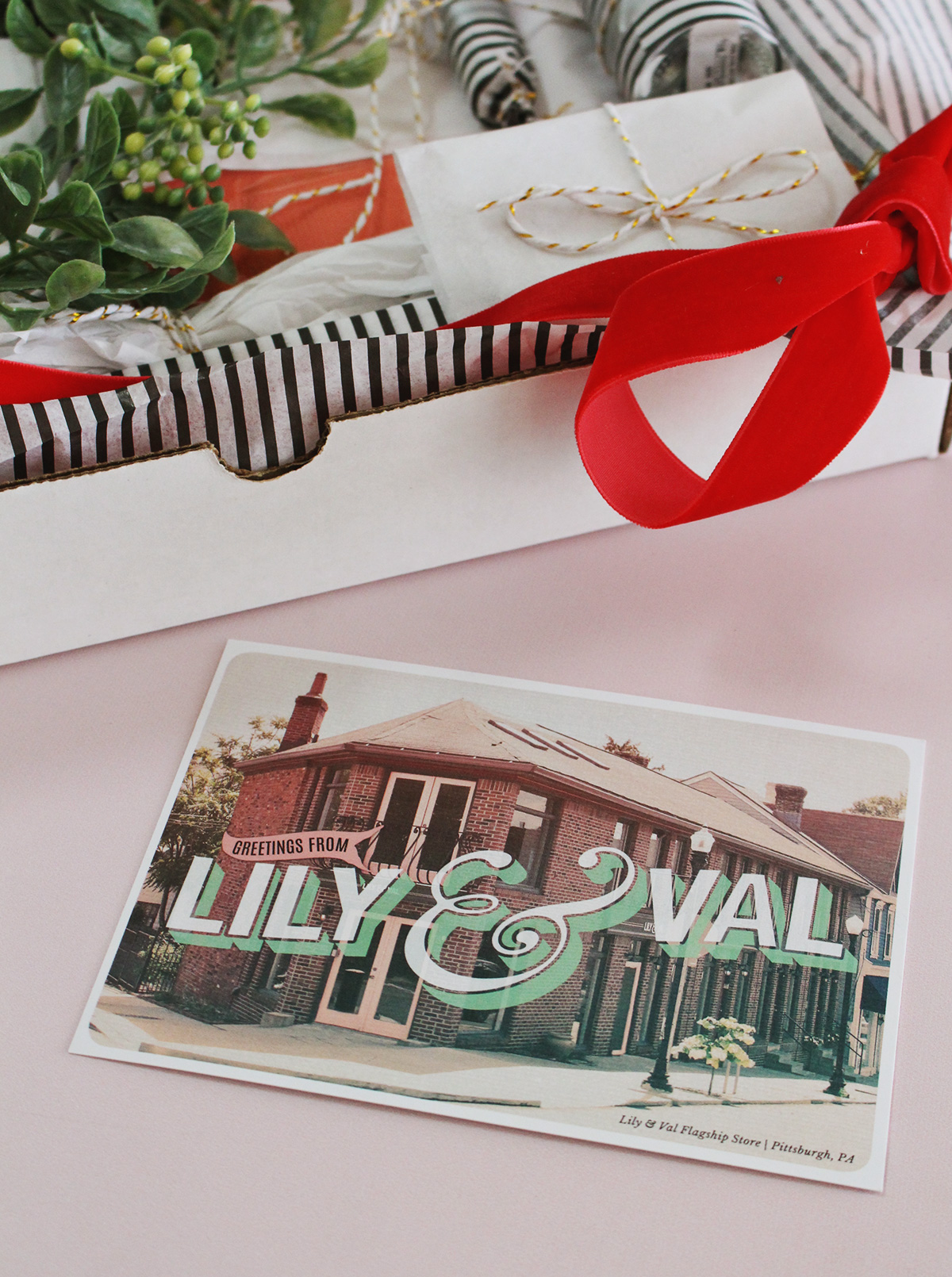 We receive so many messages and sweet notes from far away friends telling us how you wish you could visit our Pittsburgh brick and mortar store! SO…. we got to thinking. How could we bring the store TO YOU this holiday season?!
Insert the Lily & Val Curated Surprise Box!
On Tuesday, December 5th at 9am EST, we will be releasing a VERY limited number of curated boxes filled with L&V products, gifts & goodies from makers we love and one-of-a-kind handmade items only found in our store.
The boxes will be for sale at an amazing price and once they're gone, they're gone!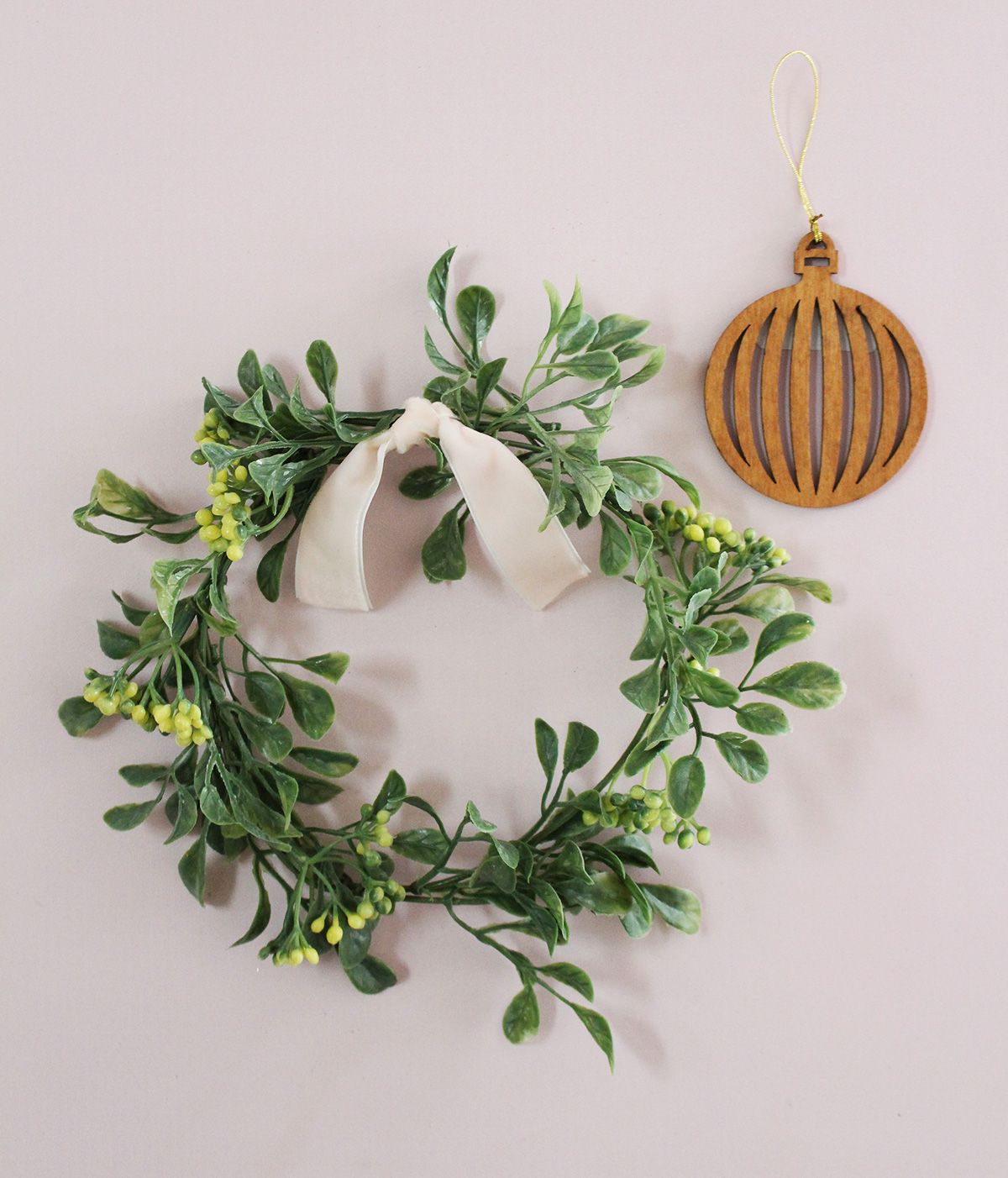 (How adorable is the above faux mini wreath?! It's handmade by us and will be included in the box! See it in action on our store chalkboard mantel wall.)
A Lily & Val Zippered Pouch will also be included!
This curated box of goodies is perfect for your holiday gifting – or keep everything as a treat for yourself!
We'll be jumping on Facebook Live on Monday at 11:30am to show you a peek of what's inside the box before it goes on sale the next day (December 5th). I'm soooo excited to show you!