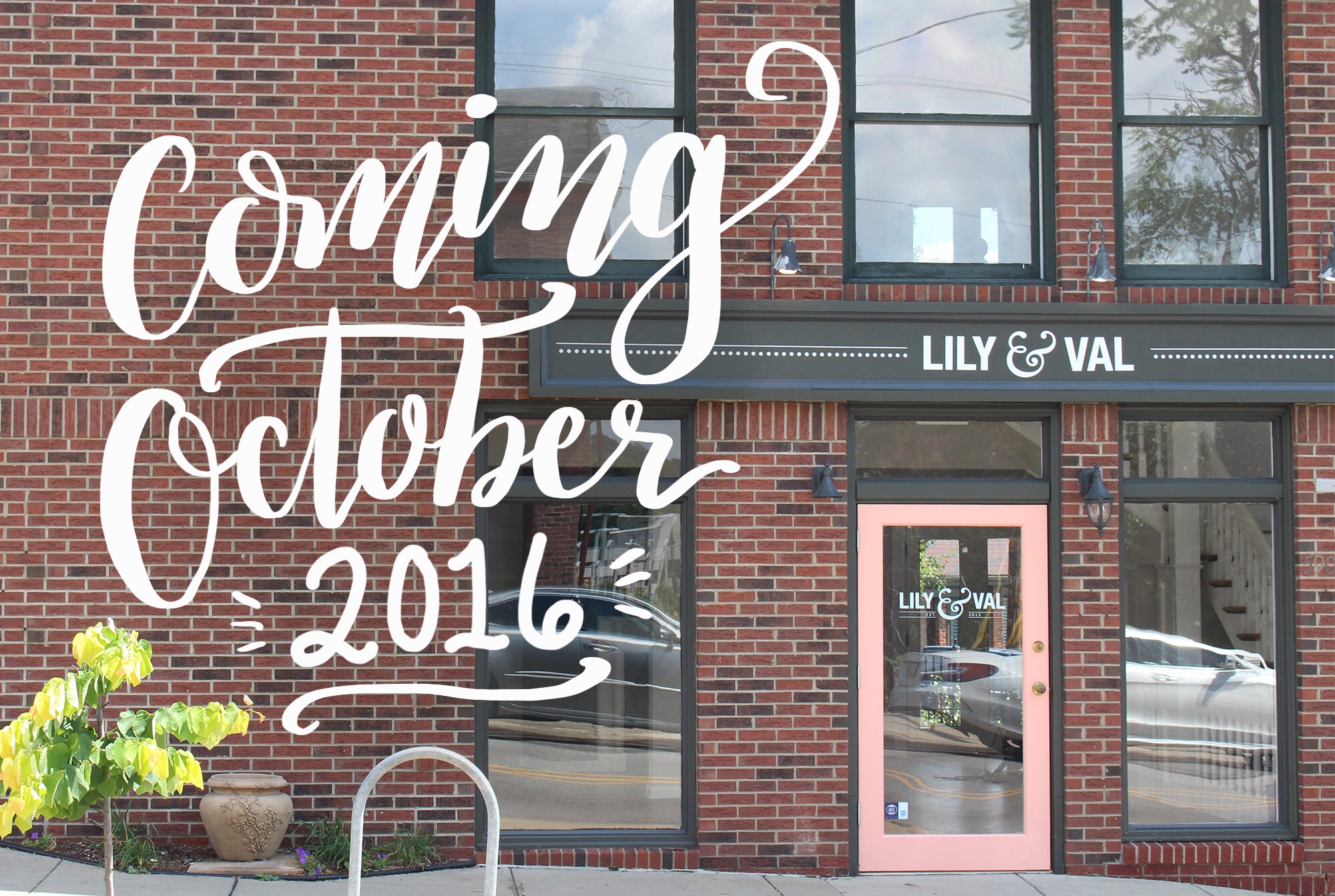 There it is! The announcement I have been dying to share: Lily & Val is opening a Flagship Store in my hometown of Pittsburgh, Pennsylvania!! It feels so surreal to type those words and even more surreal to see this amazing building with our logo and pink doors. This is happening and I might burst, guys!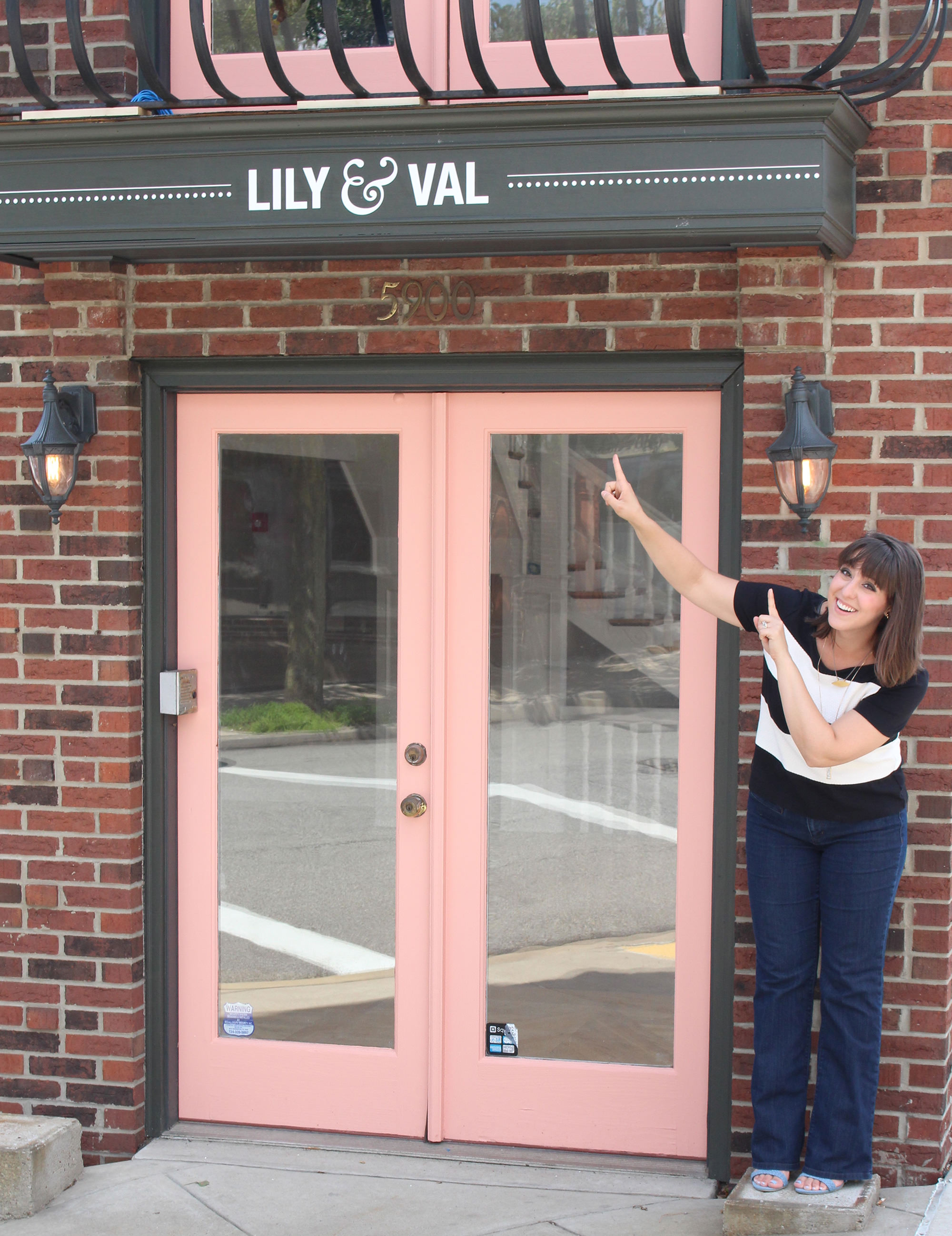 How we got here: 
Opening a Brick & Mortar store has always been a dream of mine. When Mak and I first discussed the idea, it was in terms of a long-term goal and big thinking. Something that might happen YEARS from now. We wanted that, but for some reason, it seemed unattainable in the foreseeable future. So, we continued running our business as usual. But then something changed. I started feeling a nudging for Lily & Val to expand. Currently, we work out of our home and I felt as though it might be time to explore options. Mak felt the same thing. So we prayed, did a lot of soul-searching, and became open to the idea of a physical location.
Enter this: the space of our dreams. A beautiful brick building nestled in quaint Shadyside/East Liberty on Ellsworth Avenue. We were smitten and the pieces started falling together. With room for exactly what our growing business needs, the location felt like it was made for us; like it was waiting for us to fill it. We sensed an urging that this is where we belong. We showed the space to the Lily & Val team and our families and they too recognized how strangely perfect it was.
So we leaped at the opportunity!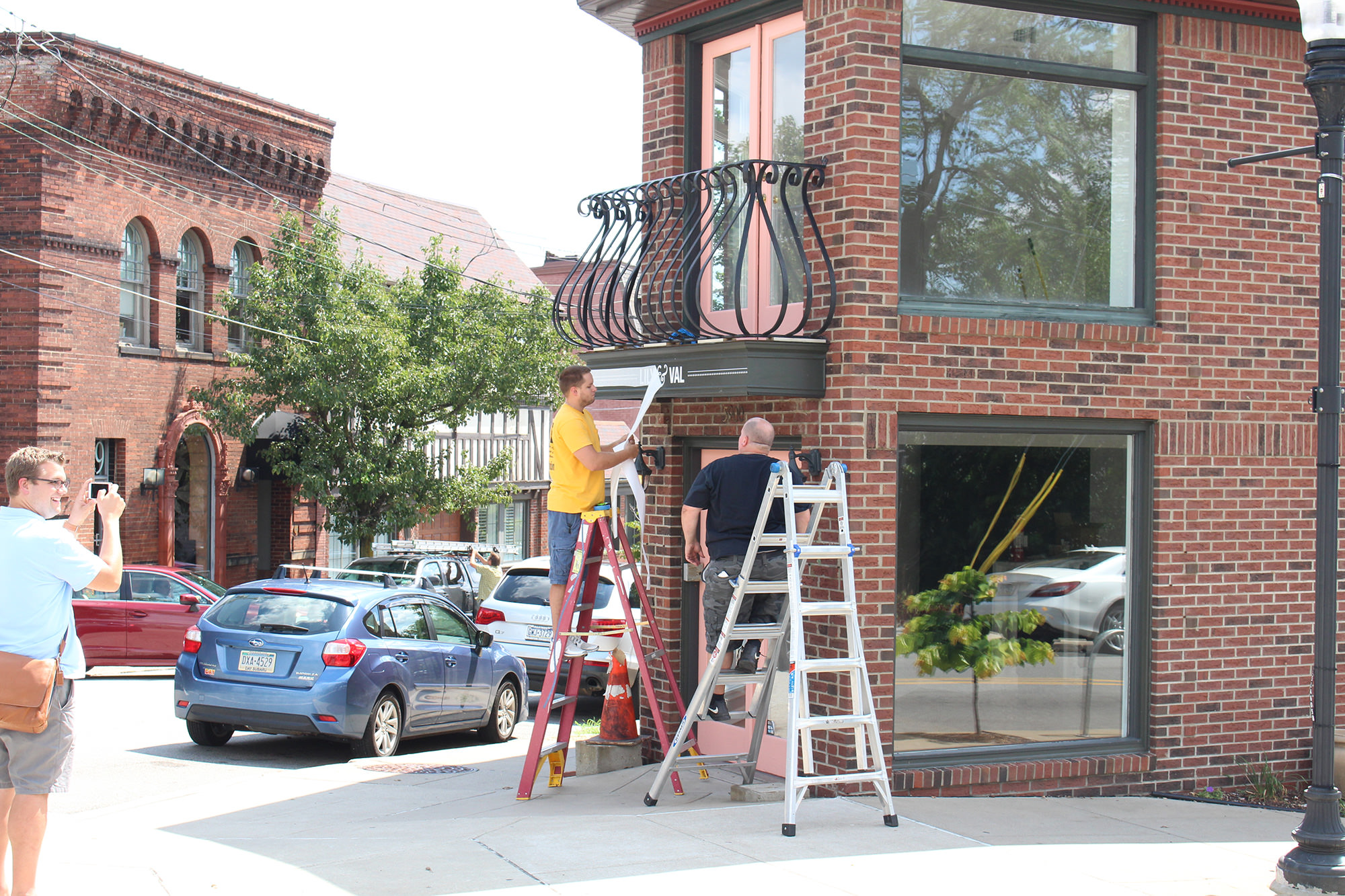 Above: The Lily & Val sign going up on August 18th! One of the most surreal moments!
You're looking at the new home of the Lily & Val Corporate Office, where we will run our online retail and wholesale operation, AND the Lily & Val Flagship Store! We are thrilled to be in this wonderful community and city of Pittsburgh! I am from a suburb of Pittsburgh and Mak and I have lived in the city for over 2 years now. Every day we fall more in love with this town and the amazing, friendly people here. It is my favorite city and I feel honored to be here!
There is so much to tell you all about the retail store!  It will feature a cozy, eclectic mix of home decor, stationery, and gifts including our entire line of signature chalkboard art and hand-drawn lovelies. We will also carry a selection of thoughtfully procured, one-of-a-kind vintage finds, products we love, and local, handmade goods!
Some of my favorite parts:
The Print Bar: All Lily & Val prints will be available at the Print Bar! We will offer a selection of framing options here, too.
The Sign & Seal Station™: Every card purchase will include the option of upgrading to our Sign & Seal Station! Here, you will be able to choose from an array of washi tape, crafting supplies, stickers, markers, pens, stamps, and everything you would need to beautify the inside of the card and the envelope! We are huge lovers of snail mail around here and the Sign & Seal Station will be perfect for adding a personalized touch and extra dose of creativity to our cards!
Workshops: I cannot even begin to tell you how excited I am to have a space to provide workshops! Chalk Lettering classes in addition to other fun, creative classes will be held right here in our store.
There's more to share, but I won't ruin all of the surprises for now!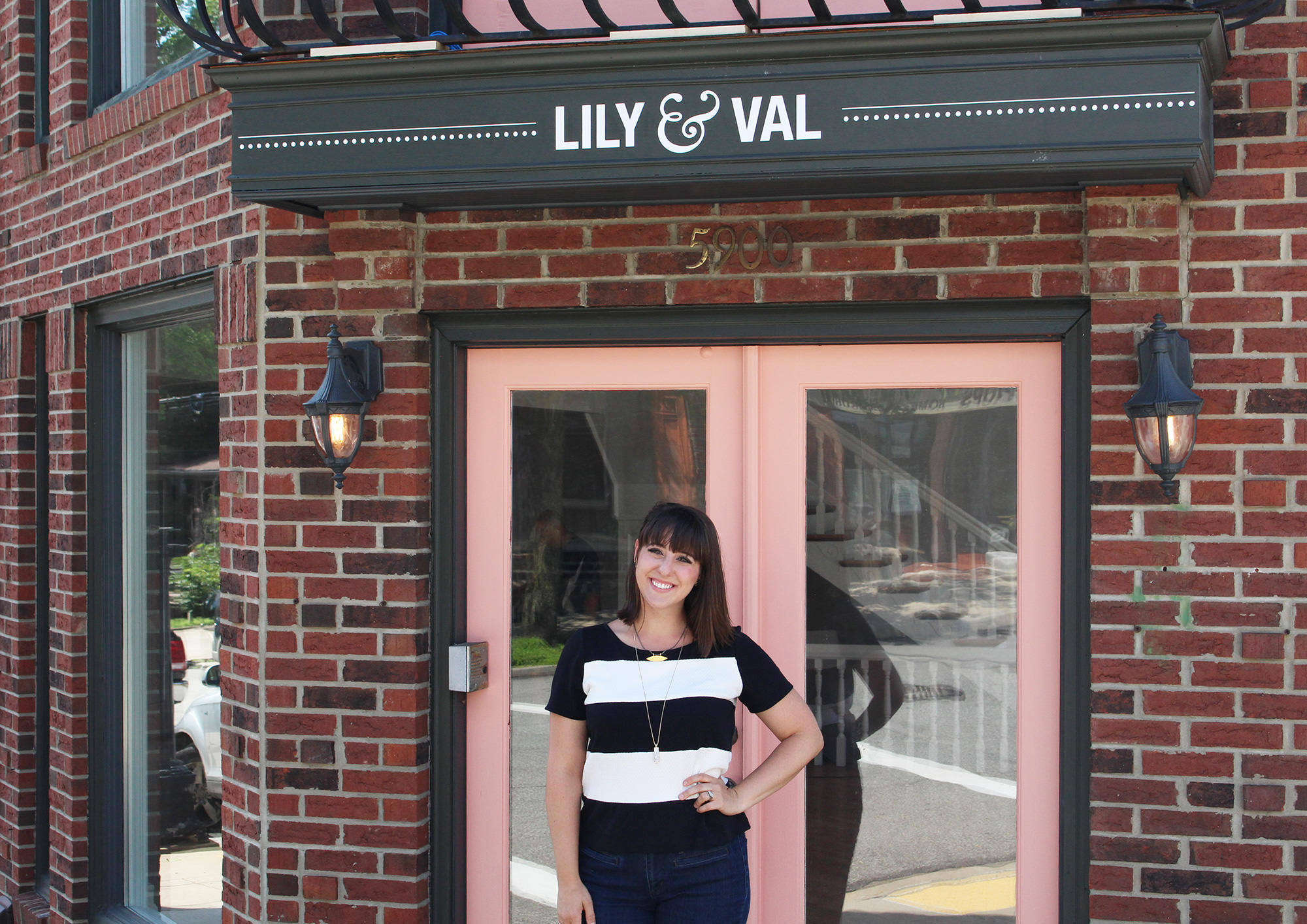 During the next few weeks we will be building out the store and I'll certainly be sharing peeks along the way via Instagram! We are planning to hold our grand opening in October (exact date TBD) so be sure to follow along for those announcements! You can also sign up to receive Lily & Val Flagship Store email updates by clicking here.
We are so honored and excited to be part of this neighborhood and can't wait to meet you in person!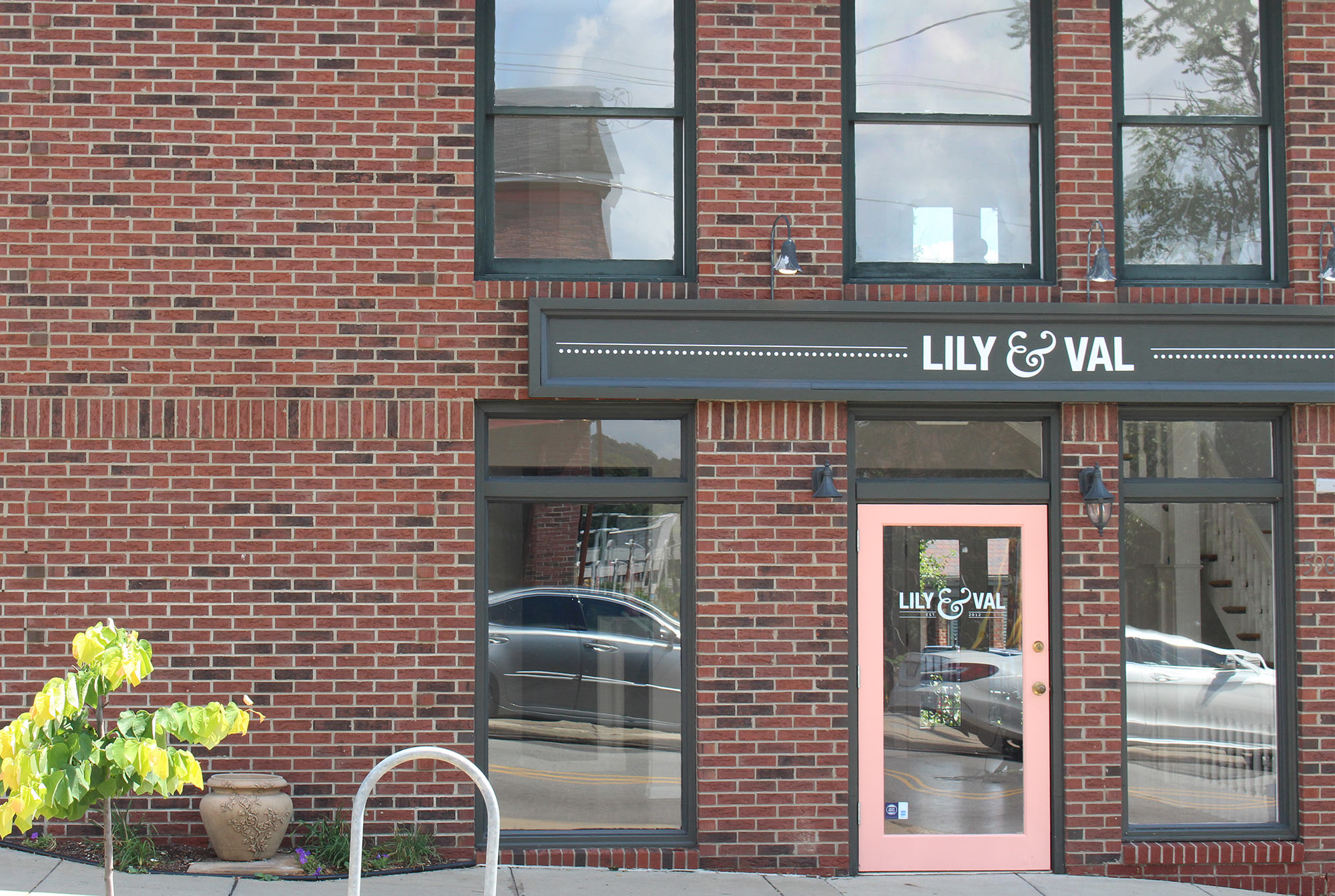 This is all truly a dream, guys, and I've had this quote on my heart for that reason. In honor of the big announcement, I'm offering this chalk art print as a FREE digital download! Just click the image below to download the 6″x 6″ image.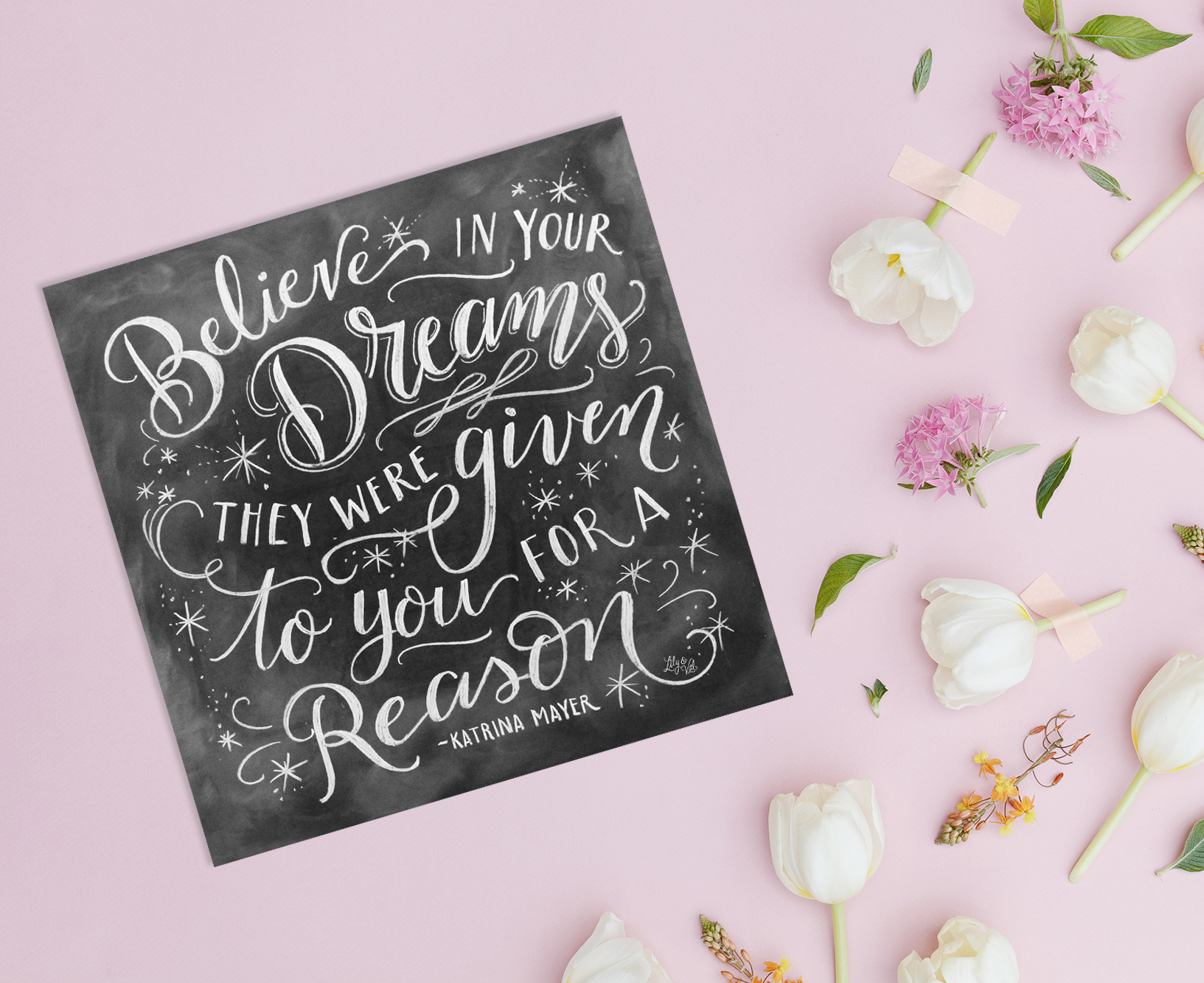 If you have any questions at all, I would love to answer them! Please leave a comment below. As always, I am forever grateful for your love and support. Lily & Val has the best customers in the whole world and I can't wait to share this new venture with you. <3