I know I've been teasing the coming of an online chalk lettering class for a while now, but it makes me so happy to say that the time has come! My intro to chalk lettering class is launching in partnership with Brit + Co on April 13th!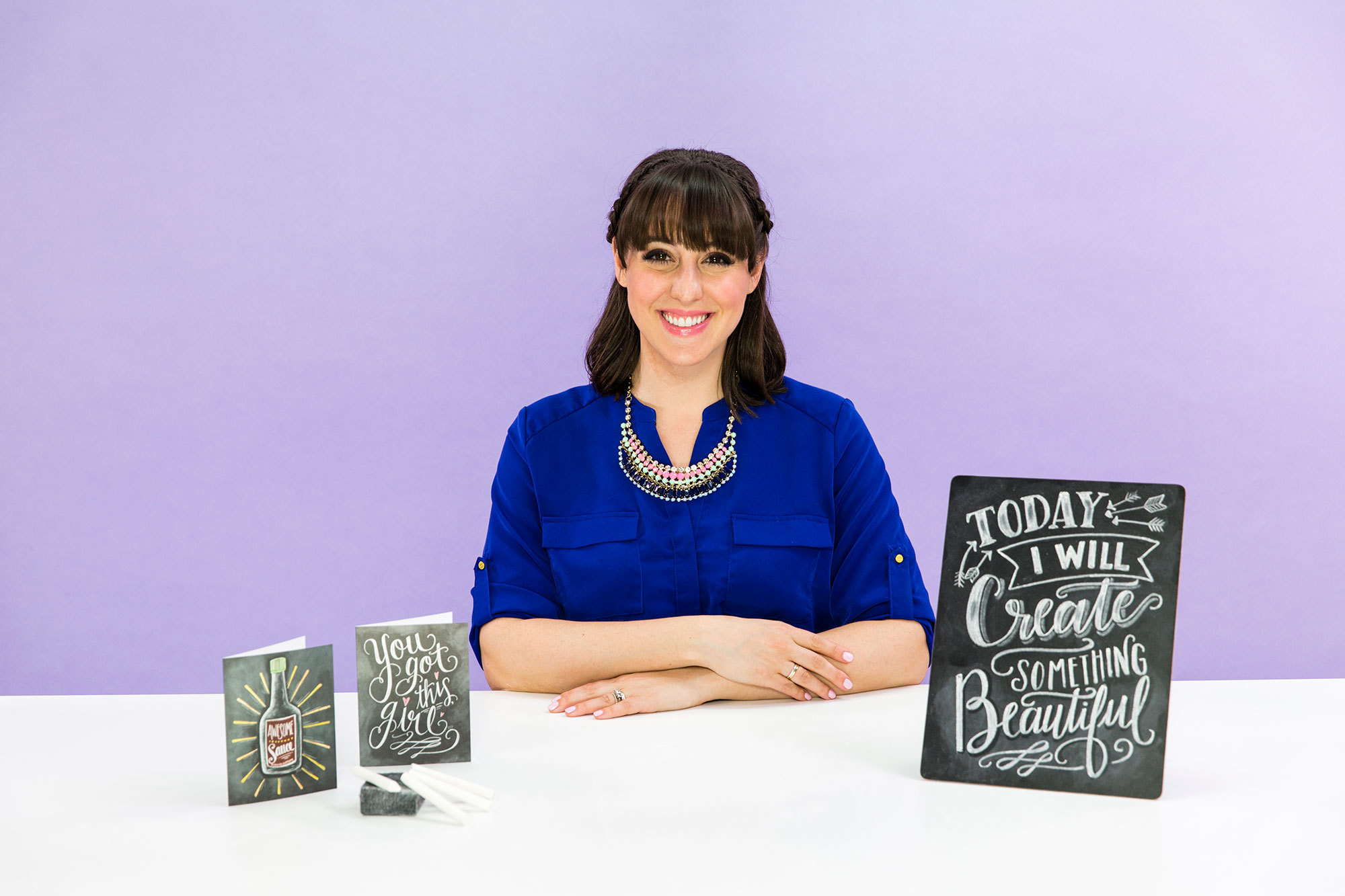 This course is perfect for anyone who has swooned over chalkboards at restaurants, coffee shops, weddings or on Pinterest. Also, if you own The Complete Book of Chalk Lettering, this class will be a nice complement. I will walk you through each technique via a video that you can watch again and again (it's yours to keep!)
Brit + Co also makes it super easy by offering a class companion supply kit, which includes a chalkboard, my favorite white chalk, felt eraser,  microfiber cleaning cloth, and more.
If you've wanted to learn how to make your own pieces of chalk art, but you're not sure where to start, this class is sure to help. The best part? Good handwriting isn't a prerequisite! Even if you've developed a style of hand lettering with other mediums, this class will introduce you to the nuances and unique features of working with chalk. And hey, if you mess up, you can always erase!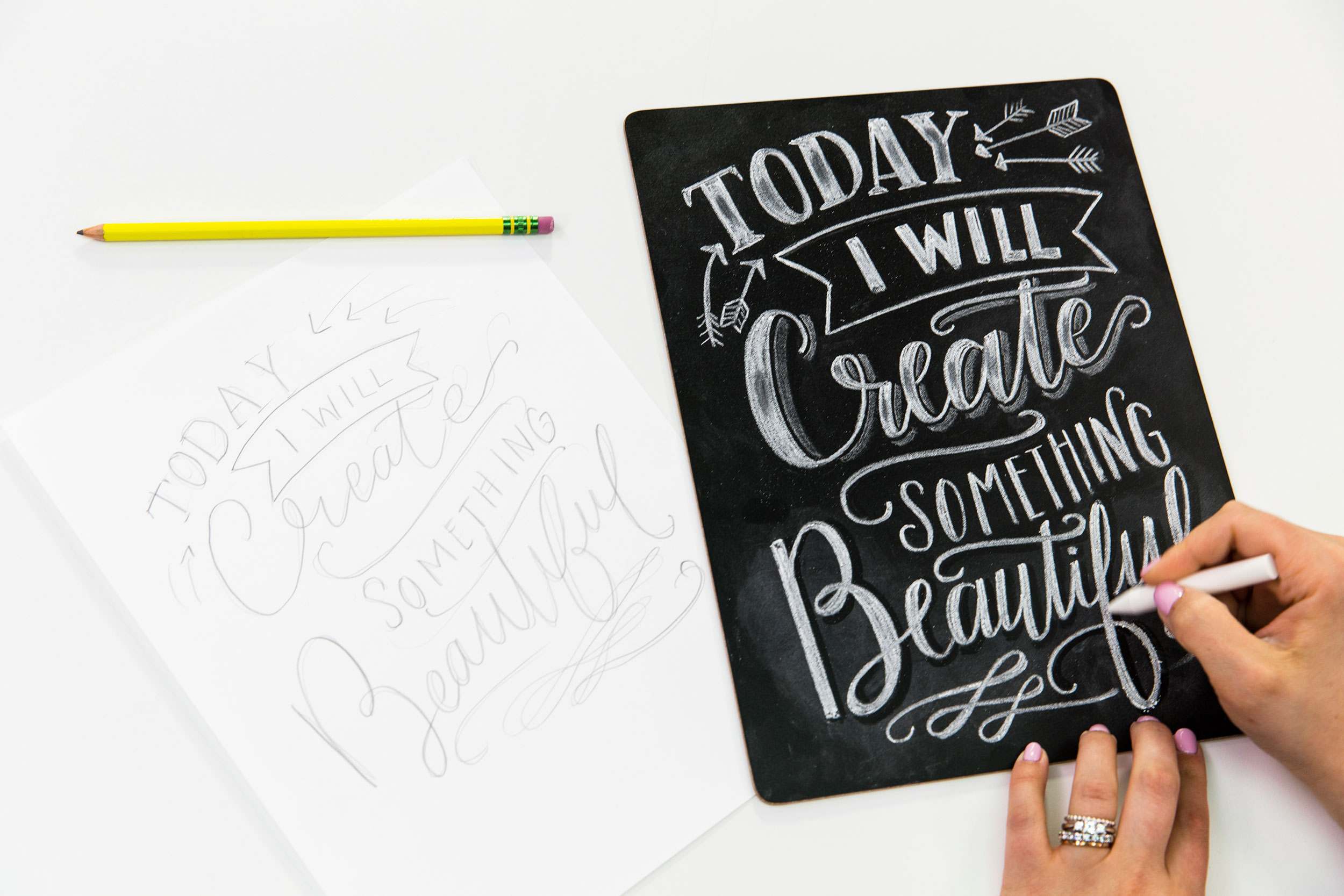 In my online chalk lettering class, you'll learn how to:
♥ Make your own chalkboards
♥ Write out words and phrases in three basic lettering styles
♥ Draw simple chalk illustrations and embellishments to complement your lettering
♥ Design, finish and polish a chalk art layout with shadows and dimension
♥ After taking the class, you will be equipped with a new set of skills to help bring out your inner chalk artist.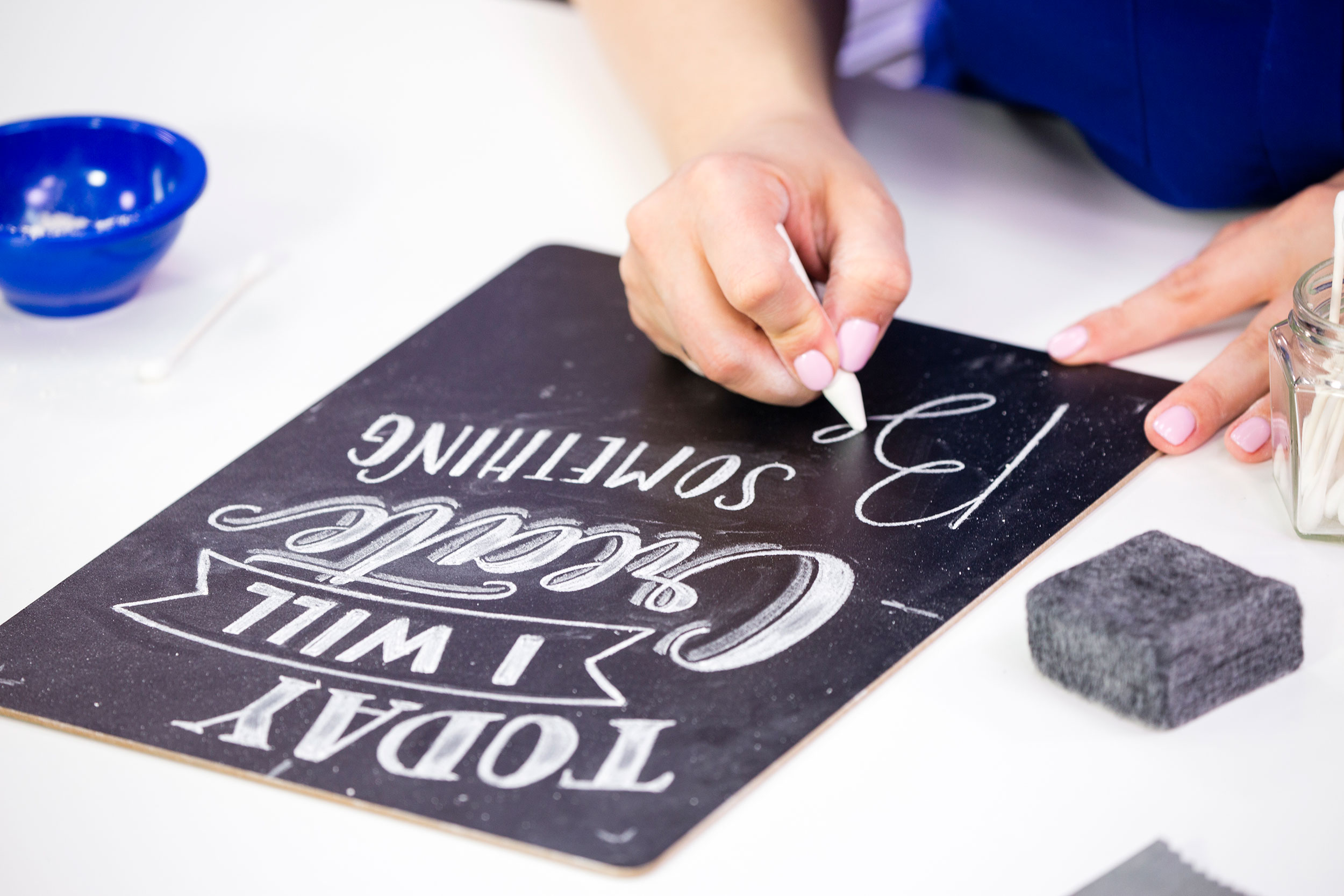 Like I said, the class launches on April 13th, but  pre-registration is now open!  Follow this link to sign up! Everyone who pre-registers from now until April 12th will get the class at a reduced price of $25 (originally $29).
I hope you will join me for this class! I can't wait!