Happy Friday, friends! I am absolutely thrilled to introduce my latest print as part of a special collab with creative, fashion, and lifestyle blog,  Where The Styled Things Are! When Adelle and I first discussed the idea of a flamingo themed print I couldn't wait to sketch out the possibilities. After brainstorming through some initial ideas, the words "Stand tall, darling" stuck out in my mind.  I knew I found the perfect phrase to accompany this magnificent bird and was thrilled when Adelle felt the same way. This sentiment resonated with both of us and I hope it resonates with you, too.
Adelle said it best, " 'Stand Tall, Darling' it's the epitome of sticking up for yourself. No matter what your size, the idea is to kick the crud to the curb and just stand tall…be who you are, wear what you want, and be damn proud of it while you are doing so!" Read more on wherethestyledthingsare.com about Adelle's inspiring motivation and overcoming bullying. Display this print proudly as a reminder of your unwavering confidence even (and especially) in the face of  those trying to make you feel small. You are enough. You deserve to stand tall. 
As part of the launch of this print and collab, we are giving away an 11×14 print on wherethestyledthingsare.com! Pop on over and enter for a chance to win!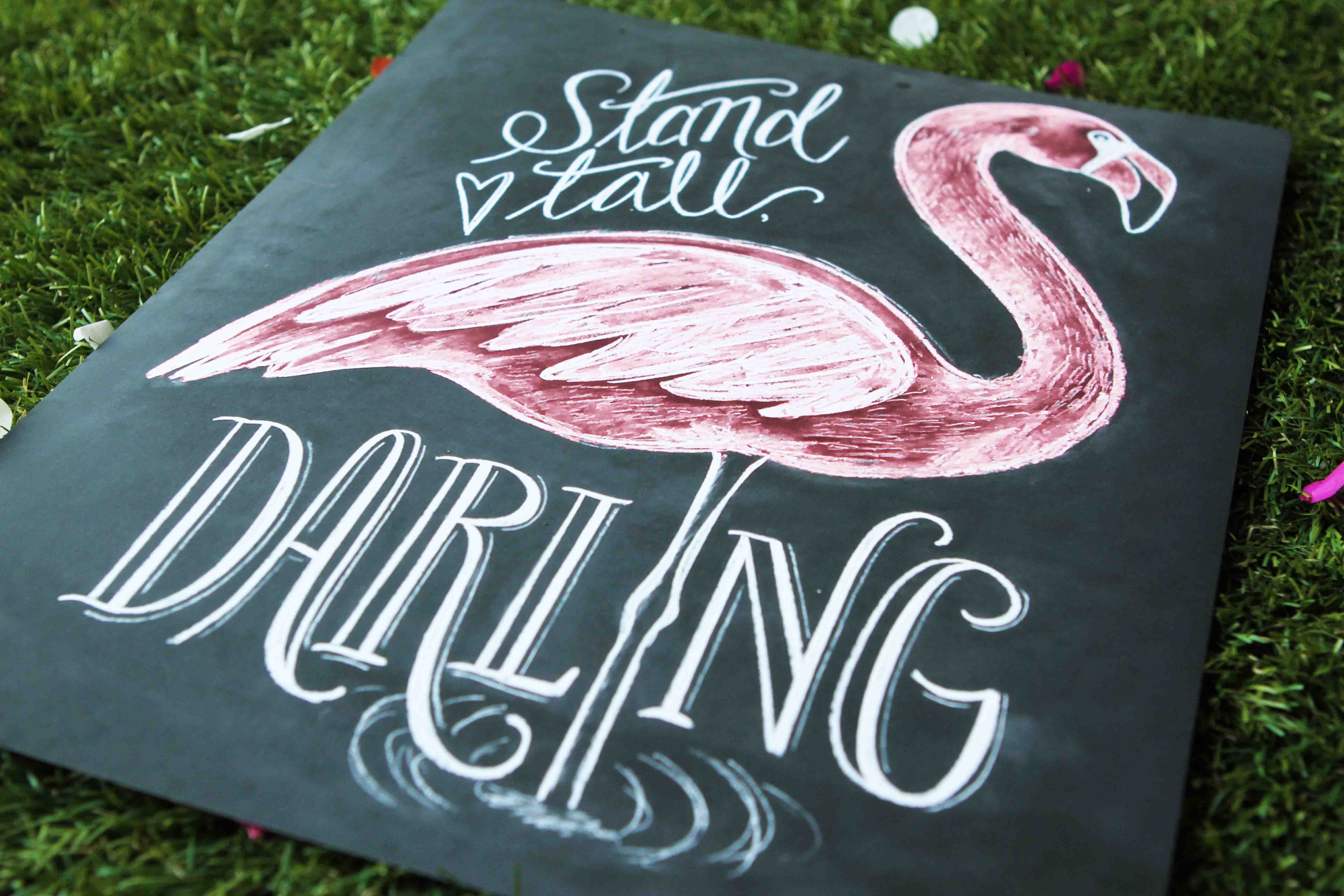 Click here to purchase this print. (Available in 5×7, 8×10, 11×14, and 16×20).
Gorgeous styled photography by Adelle Cousins.
Below is a peek of the behind-the-scenes making of this  hand drawn, chalk design. The flamingo illustration and lettering was completed on a chalkboard surface. I then photographed the design and added the lovely pink color digitally. I absolutely loved working on this project!