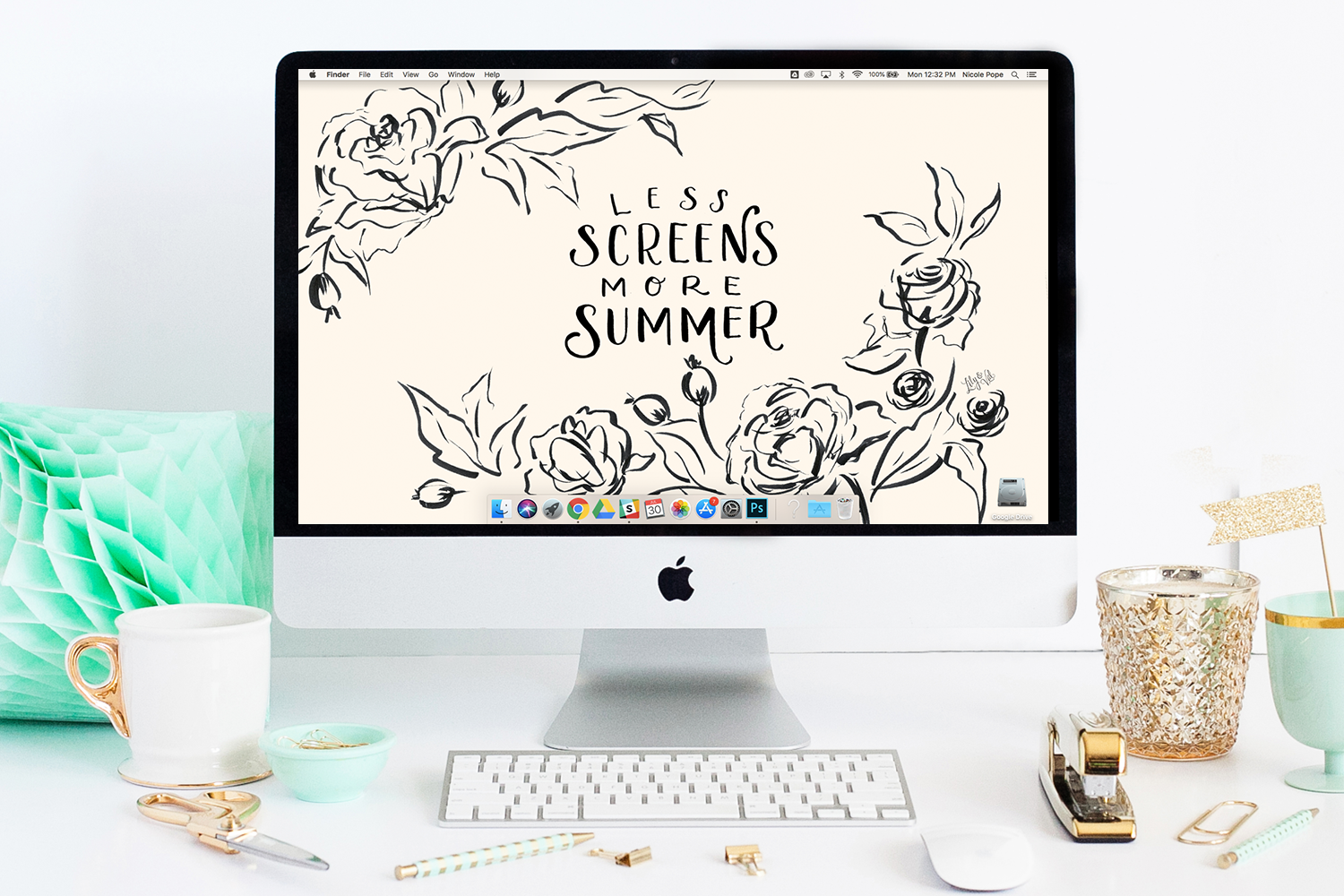 The end of summer will be upon us soon! Let's intentionally slow down this August. 
If you've been following me on Instagram, you'll notice it's been on my heart lately to talk about unplugging and being more intentional with our screen time. Speaking for myself, I've definitely felt the pull of imbalance in this area and decided to explore these feelings further! I love all the good that we experience through our devices, but I'm still attempting to understand these habits and work through the need for taking a break.
In the spirit of finding healthy balance and well-being in this area, I bring you August's FREE desktop & iphone downloads! What better reminder than on our screens, to be intentional about how much time we're spending on them? Here's to more connection, outdoors, moments, family, friends…more SUMMER! Happy August, everyone.
I hope you enjoy these free, hand-drawn designs!