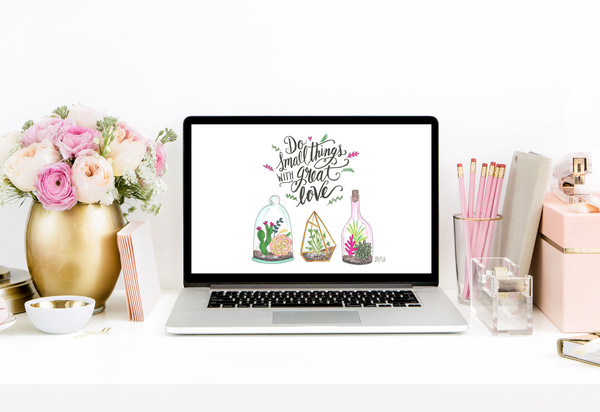 April showers bring May flowers! This time of year is so renewing as nurseries are filled to the brim with new life ready for a home and gardens are planted. Since moving to the city, my flower bed has turned into container gardens and window boxes to fit the smaller space. One of my favorite ways to add a touch of green inside my home is through terrariums. Channeling that inspiration, I drew these itty bitty gardens to dress your desktop and bring some sweet, spring life to your tech. Tiny terrariums are a great reminder to "do small things with great love." The small things matter. Enjoy!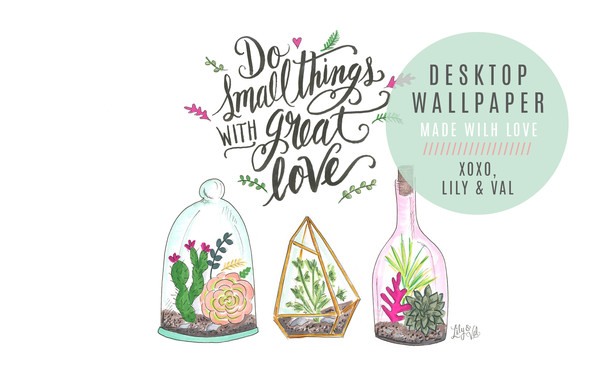 Click to download >> MAY WALLPAPER >>
DIRECTIONS >> Click the "MAY WALLPAPER" link.  When the image is opened in a new window, right click the image and select "Save image" or drag it to your desktop (You may have to click twice to bring the image to its full size).  Once the image is saved, go to your System Preferences> Desktop/Screensaver and choose this image as your new wallpaper!