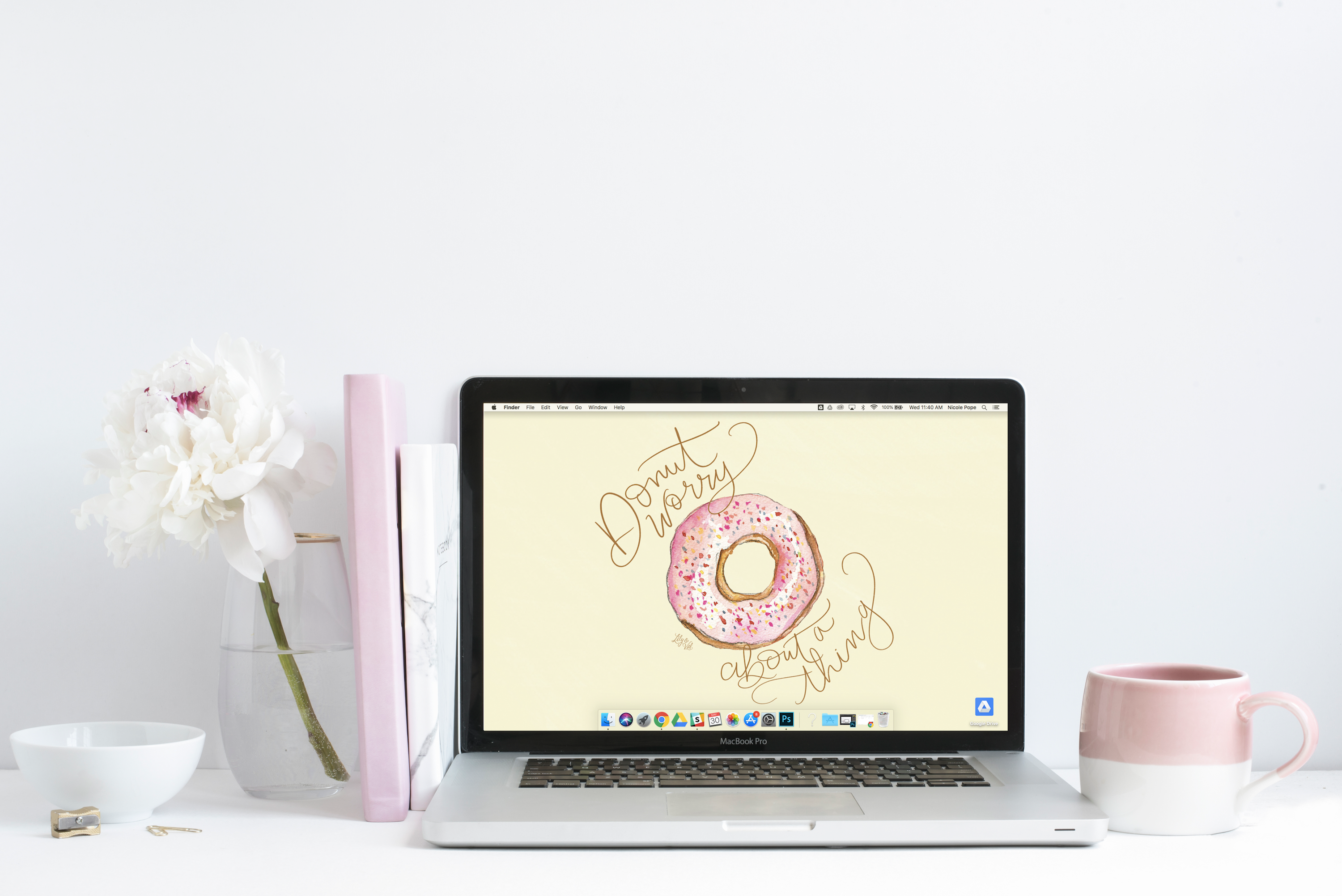 Happy June and Happy National Donut Day, my friends! 
June 1st so conveniently corresponds to National Donut Day this year, which means I just HAD to create a donut-themed wallpaper for you! And for the truly donut obsessed, here are a few other items you may be interested in to celebrate today: (P.S. The donut notebook is on sale!)
I hope you enjoy today and this month's free designs. Can you believe it's summer already!?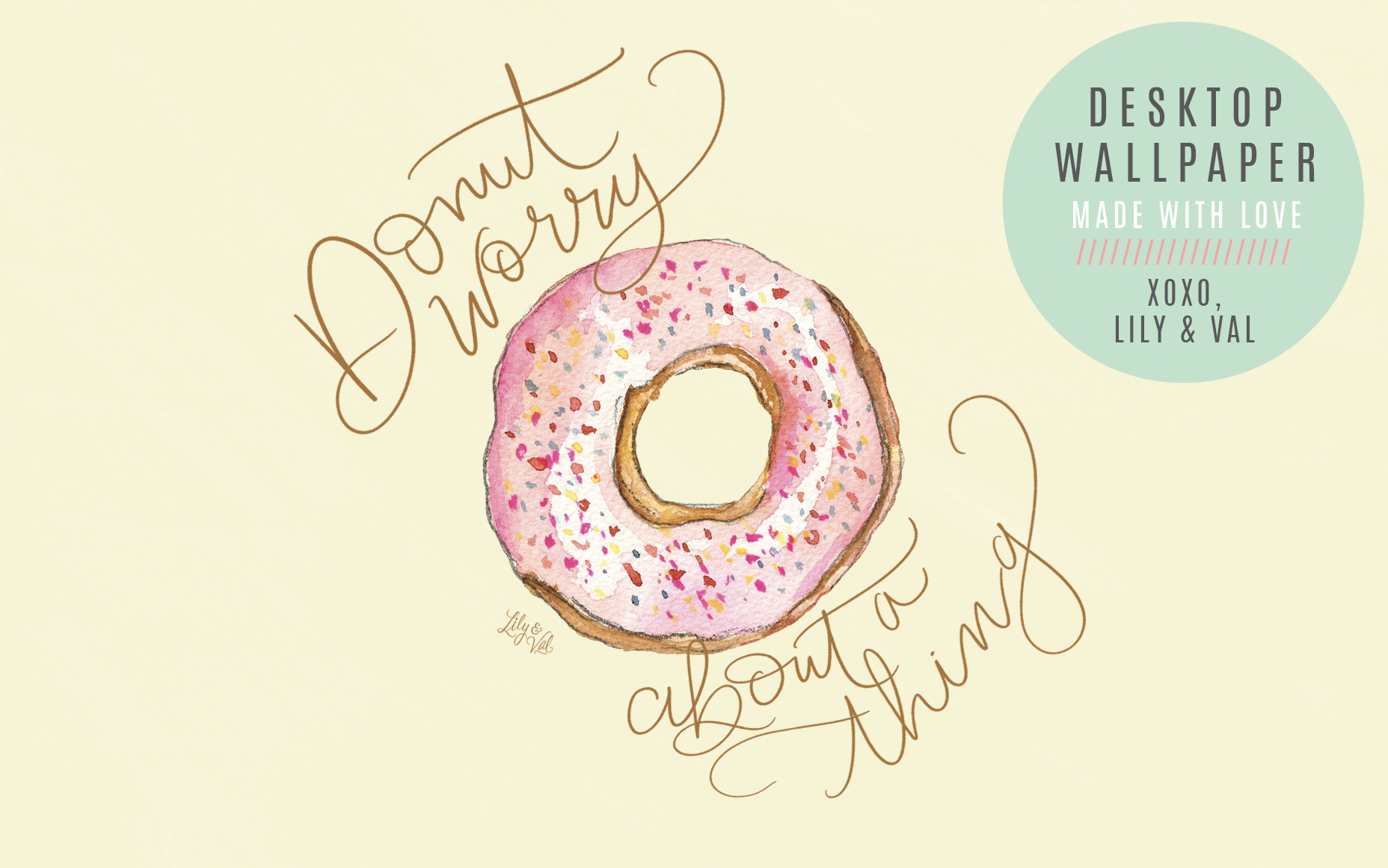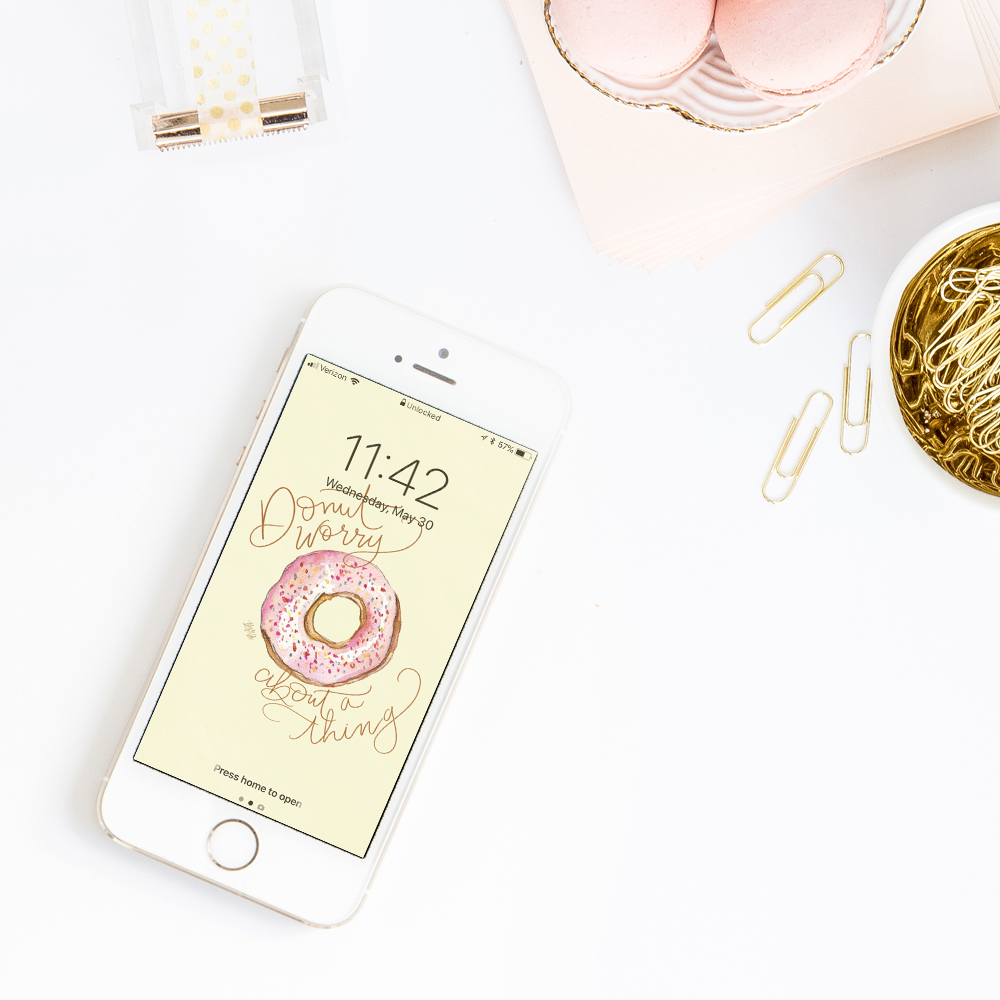 Download Your Free Wallpaper:
Select the files you would like to download below.
Enter your first name and email address.
Press "Download" and wait a few seconds for the file(s) to appear.
Upon clicking these links, you will be prompted to download a file to your computer or smart phone. Save the file to your desktop or downloads folder. Once saved, go to your System Preferences> Desktop/Screensaver and choose this image as your new wallpaper!
It's that easy! Enjoy!
[email-download download_id="9354,9357" contact_form_id="8738"]