It's no surprise that here at Lily & Val we have a passion for snail mail– and large collections of cards for any occasion!  We love being able to grab a card at a moment's notice to send some love or a quick 'thank you.'
Sending a thoughtful card can be so much fun and easy when you have everything you need all in one place!  We created this snail mail kit full of our favorite things to make sending mail even better and more organized!
DIY Snail Mail Organizer Kit
You will need:
Cardstock
Various pens & writing utensils
Two mason jars
Washi tape
Note cards & greeting cards for all occasions
A wire basket
First, we created dividers to separate our cards into the following categories:
– Thank You
– Just Because
– Birthday
– Christmas
– Other Holidays
– Wedding
– Baby
– Other/Miscellaneous
Cut dividers out of heavy card stock, a little larger than your note cards so they are easy to spot.  To make them stand out, I edged the tops with gold foil washi tape!  Then I wrote each category onto the cards.
Next, collect your favorite writing utensils and decorative tools and place them in a small ball jar or container.  Do the same with washi tape- we love sticking on a few strips to decorate the envelope!
Then, just pop everything into your wire basket!  I also threw in postage stamps, a return address stamp and a mini calendar to keep track of special dates and birthdays for each month!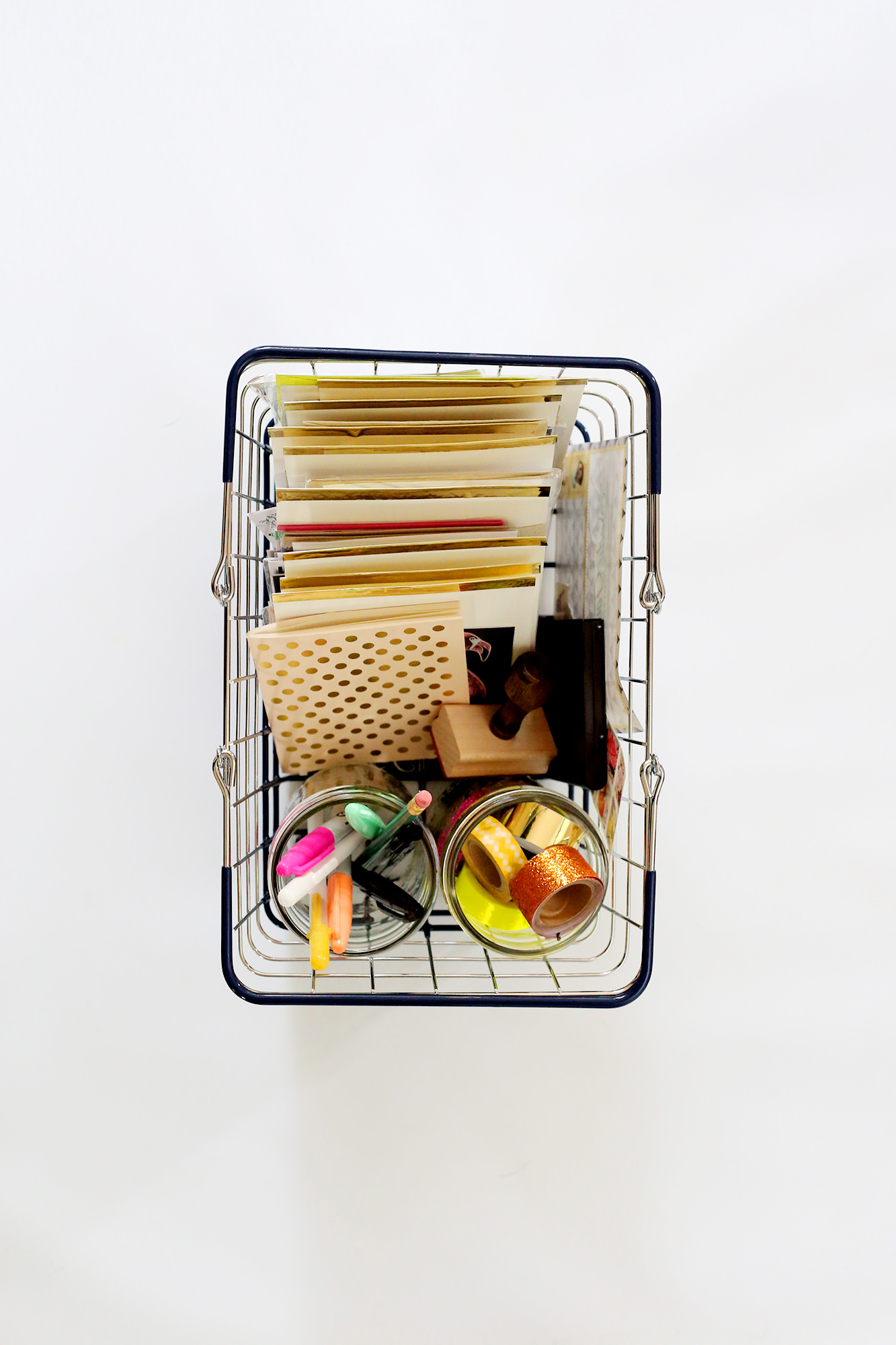 Now I can quickly pull this kit out no matter the occasion and get my mail ready to send!  It's such an easy organization idea that keeps some of my favorite things easily accessible. I'll take any excuse to send some pretty snail mail!
Photos courtesy of Jenny Poe