I always make a new wreath to celebrate every season…sometimes multiple wreaths per season. It's a fun way to keep things fresh and welcoming. This year I wanted to try something a little different with a patriotic twist. I chose a peach, red, yellow, and light blue color scheme. For this wreath you will need:
Red statement blooms (used a mum type flower here)
Light Blue " Queen Anne's lace" or other small or textured stems
Wire Cutters
Fabric Wrapped Floral wire ( much easier to handle an twist than regular floral wire)
These red mums are a beautiful shade, but their leaves were a little too dull for summer. Just remove the leaves to make these stems more appealing for a summer wreath.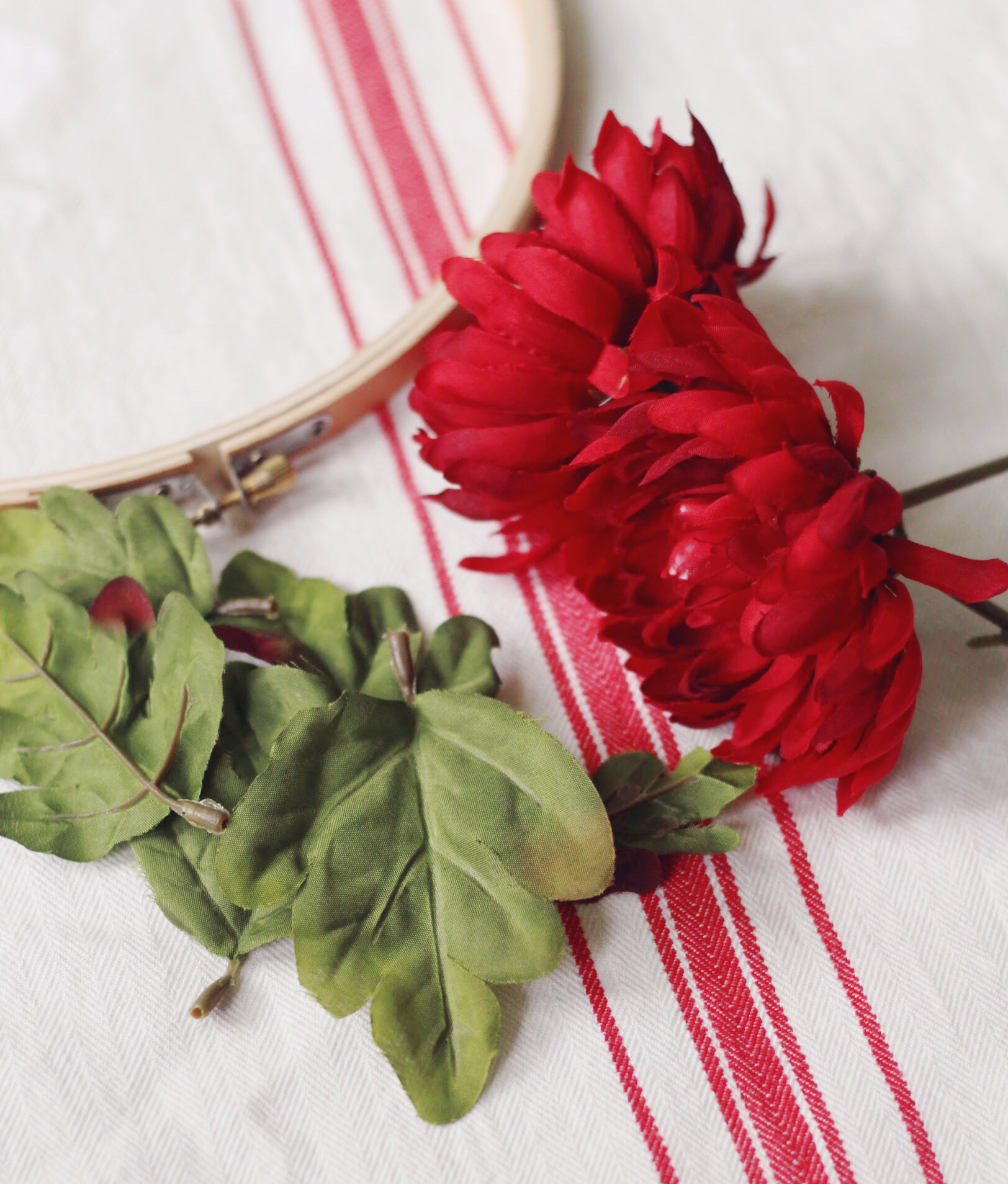 To make your blooms easier to wire to the frame, bend them just under the head so that your florals face forward.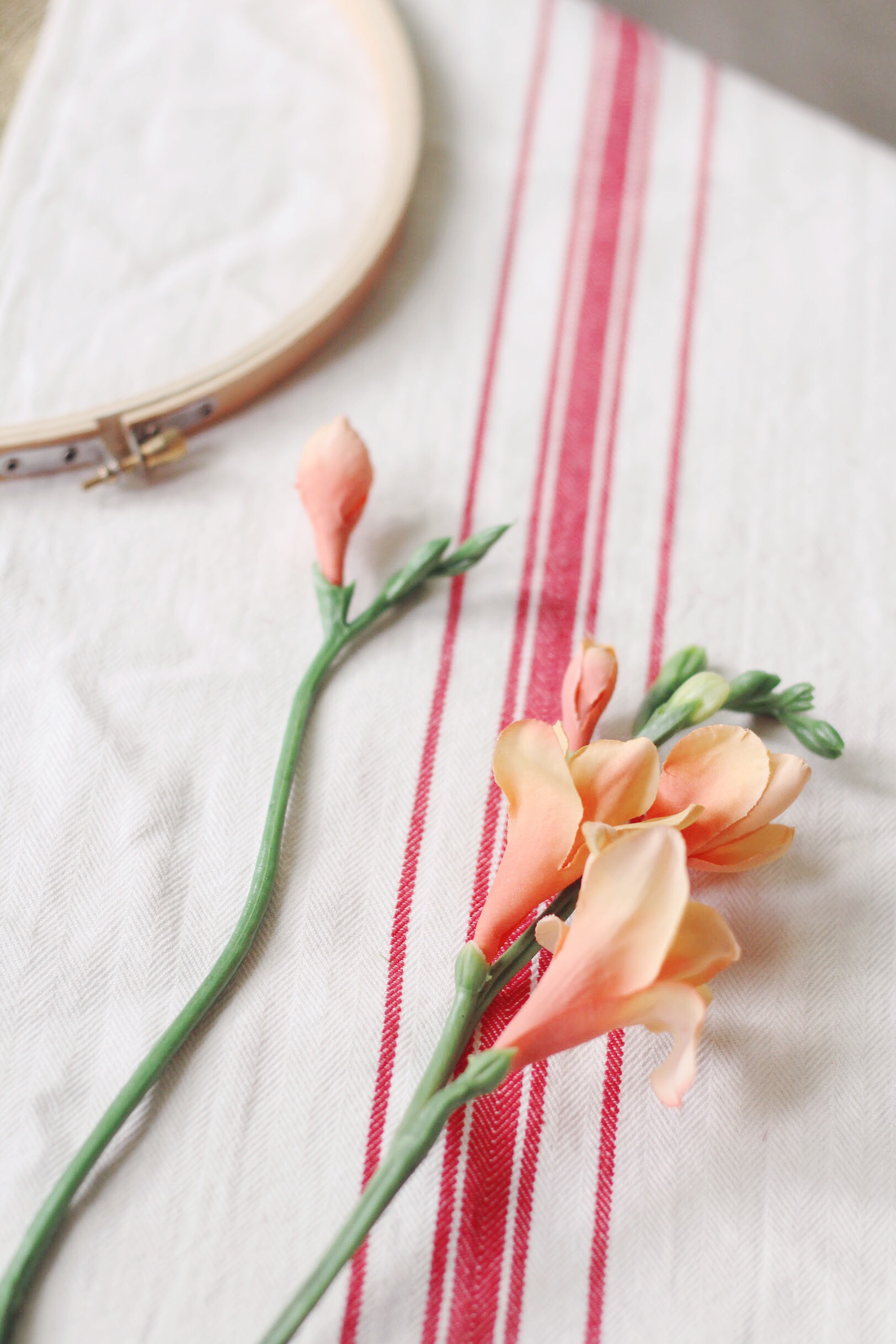 Next, trim your freesia stem and wire it next to your red statement flower. Add in your pops of yellow billy buttons as you build your wreath.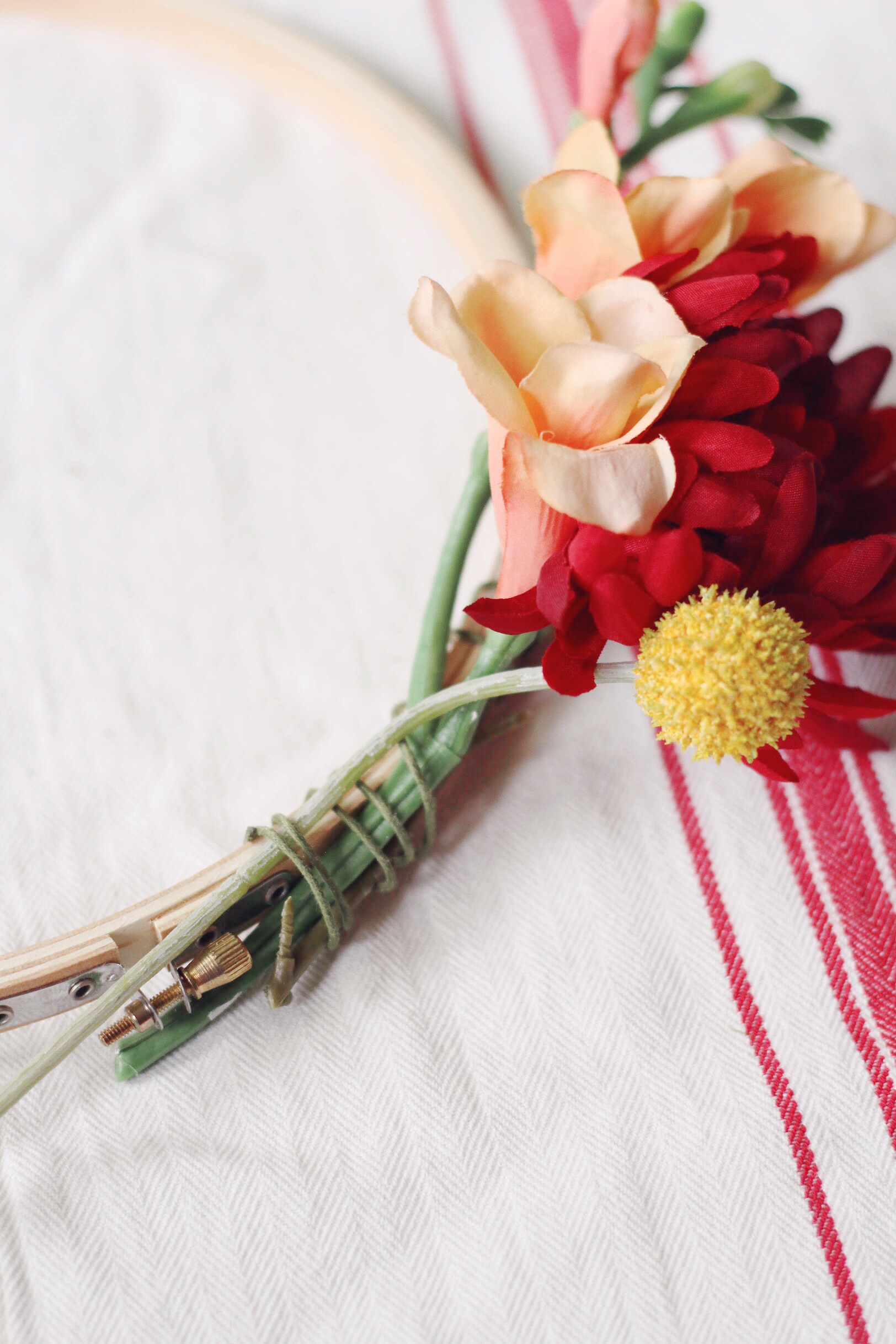 Continue to add one stem at a time, layering your colors. To finish off the design, build your last few florals from the other direction to hide your wiring and stems.
I love the variety of texture and color in this design, and it is so inexpensive to make!
Extra tip: Start building your design where the embroidery hoop screw is. This will allow you a clear center point to build the two sides of your floral design off of.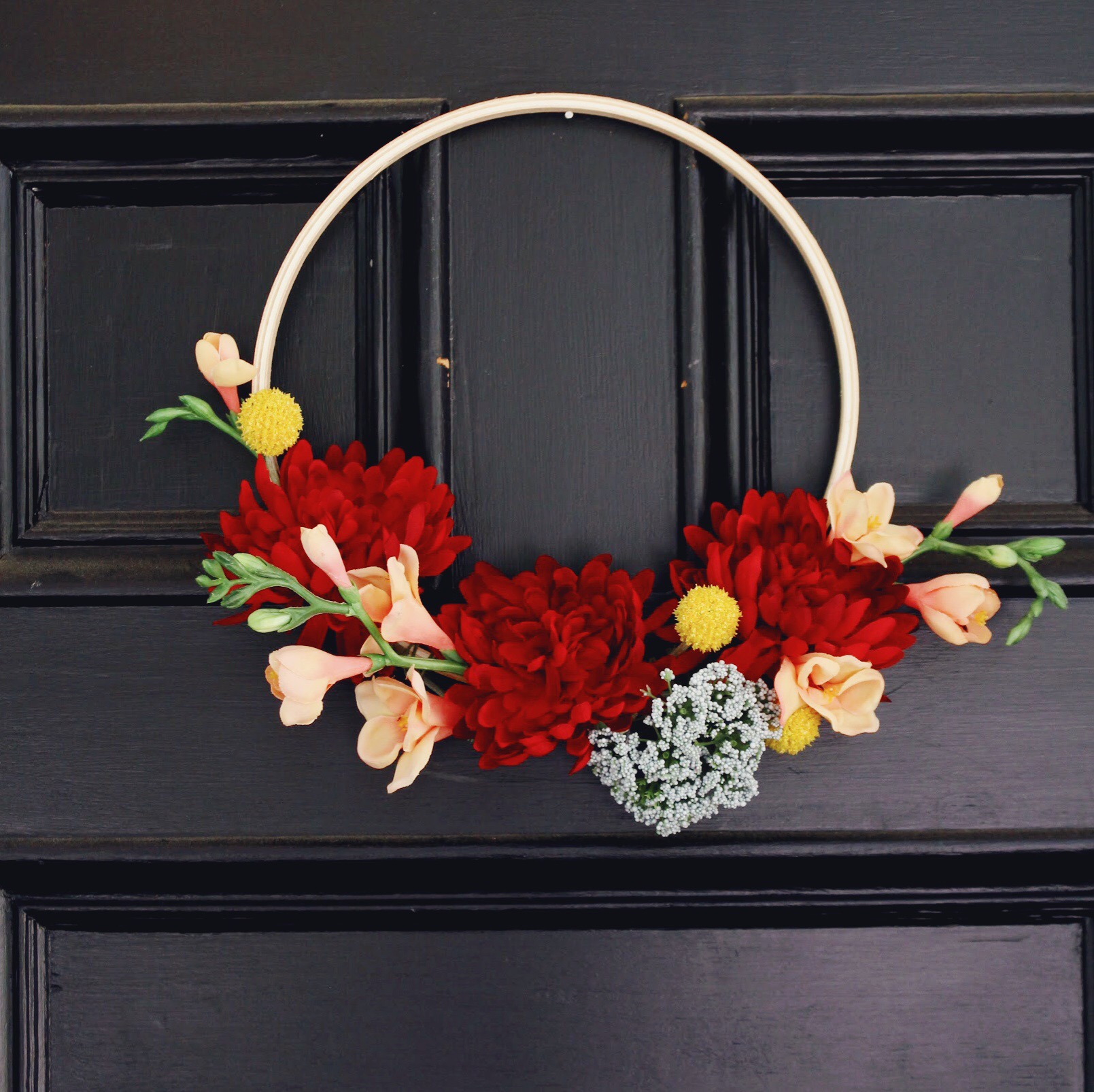 I hope you enjoy giving this wreath a try! What other colors do you like to use in your summer wreaths?
Be sure to share your DIY projects with us by tagging #lilyandvalliving !