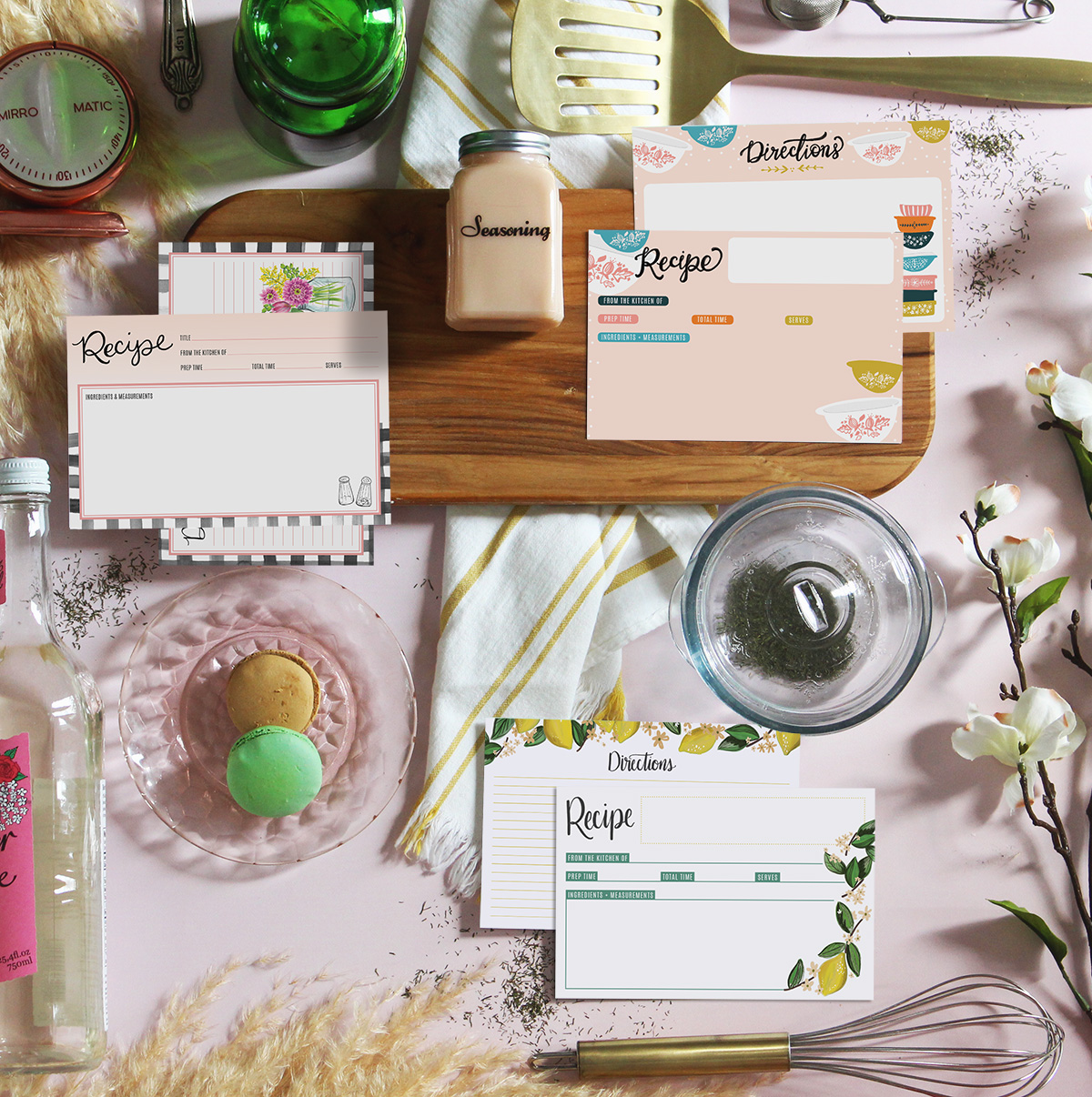 Friends, did you see the news yesterday? We launched our best-selling Keepsake Kitchen Diary with a brand new Whimsical Lemons cover option! In addition to the new Kitchen Diary, we also expanded our line of loose recipe cards with three additional designs! I can't wait to tell you about them!
First up, Whimsical lemons
(of course, this matches the new Kitchen Diary cover!)
Add some zest to your culinary creations with these sweet-as-can-be cards. With clearly labeled spaces for each component of your recipe, the playfully vibrant Whimsical Lemons Recipe Card Pack is a must for fervent foodies who enjoy cooking memorable meals just as much as eating them!
Next, Farmhouse Gingham
Sweet, southern, and simple. This pretty recipe card set is sprinkled with so many little details: mason jar blooms, chic pink and gingham, and adorable almost-empty salt-and-pepper shakers. Your home is your heart, and these handy recipe cards will make sure your memorable shared meals are never forgotten.
Finally, Vintage Pyrex
Retro lady—these are for you. If you aren't caught dead without your pretty apron on and you live to share your love through food, these quirky, nostalgic cards will complete your kitchen. Pen your favorite muffin recipe next to the bright Pyrex bowls of yesteryear, and prepare for plenty of compliments to the cook.
These cards are beautifully paired with our Keepsake Kitchen Diaries! I hope these products help you savor time spent in the kitchen just a little bit more.