One of our most popular prints from 2015 is our Moscow Mule recipe print. While we don't think the classic Moscow Mule recipe needs to be altered in any way, putting a fun seasonal spin on it can be a fun experiment!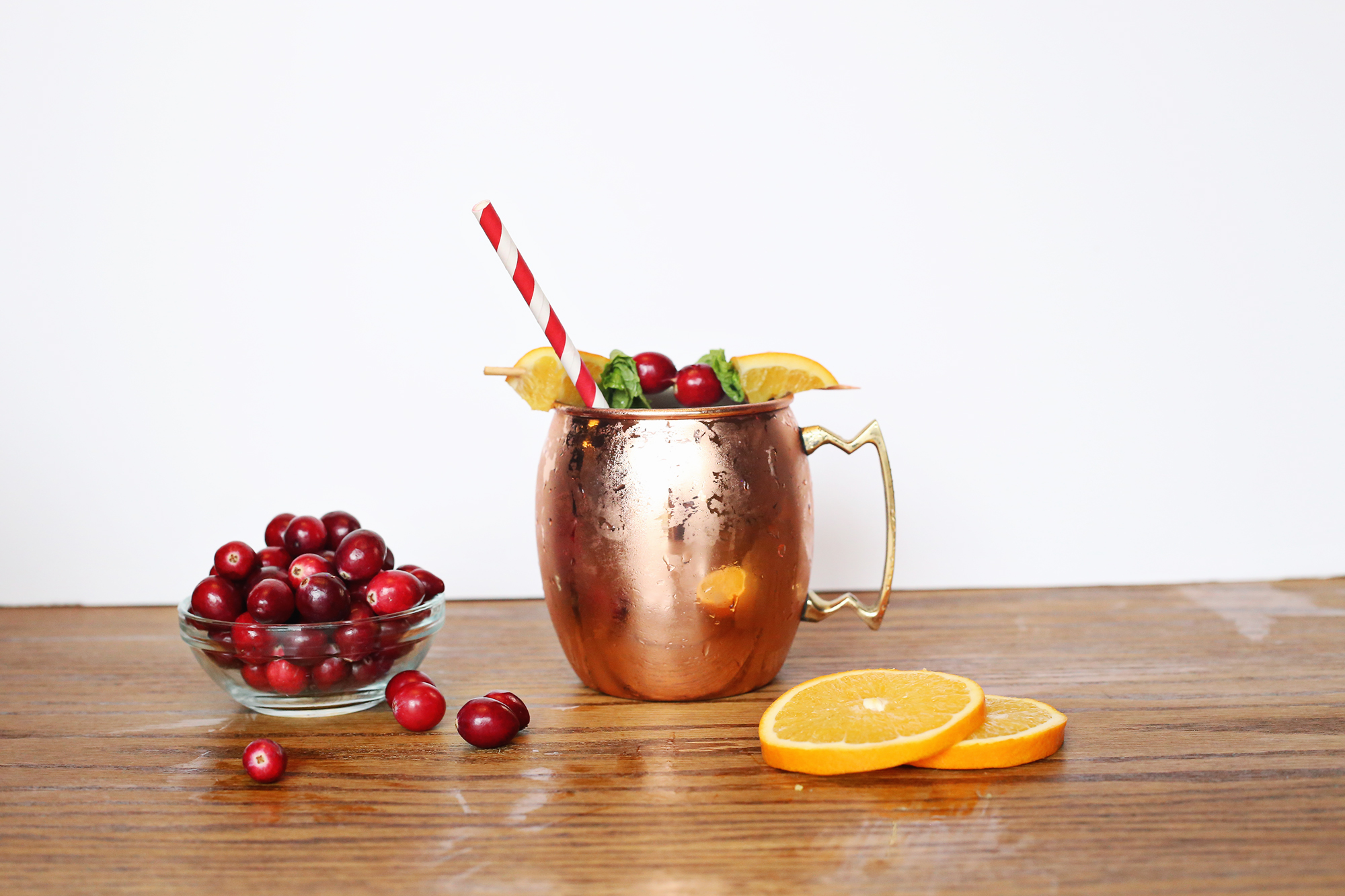 We traded out the lime for orange and cranberries, making it perfect for your holiday cocktail parties. It's a delicious twist that still stays true to the original Moscow Mule!
Be sure to add a festive straw and skewer. Not only is the skewer decorative, your guests will easily be able to see the ingredients in the cocktail.
Whatever you do, copper mugs are a must! Moscow Mules are known by these shiny cups and it just makes it feel more special holding one in your hand!  Let each guest take home their mug as a party favor and you'll be the greatest hostess of the season!
Keep our Moscow Mule print on your bar cart for decoration or give it as a gift to your cocktail aficionado friends. Cheers!
Holiday Moscow Mule Recipe
2 Tbsp (1/2 oz) – Unsweetened Cranberry Juice
2 Tbsp (1/2 oz) – Simple Syrup
5 Tbsp (1 1/2 oz) – Vodka of choice
2 oz – Ginger beer
Juice of half an orange
Combine ingredients in a copper mug and fill to the top with ice.  Top with a skewer of cranberry, orange and mint. Enjoy!