With the new Keepsake Kitchen Diary Crafting Supplies now available we can finally share some of our favorite recipe crafting ideas. I would have to say that the Retro Lemon Crafting Supply Bundle is my favorite item in the collection.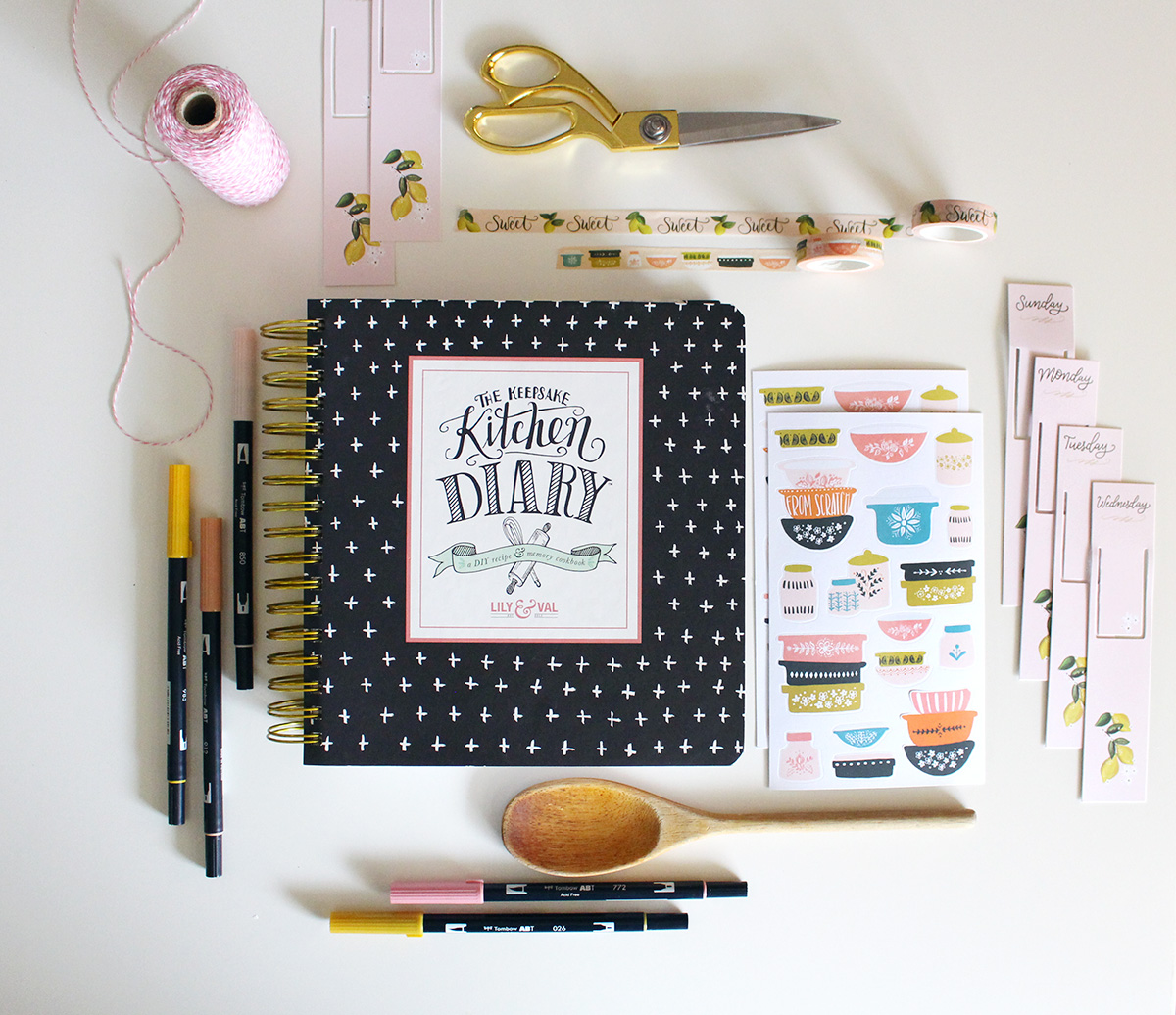 I love this deliciously indulgent Vintage Cheesy Macaroni Recipe from a very old newspaper article. The Retro Pyrex washi was all I needed to bring this yummy recipe spread to life.
Here are some crafting tips from this spread…

Consider using your washi tapes in different ways.
You can always use washi tape as a nice border, but here I used the Pyrex Washi cut apart. The individual baking dish elements were the perfect accent to use throughout the spread.
The Made With Love Washi is also a great option to use as individual pieces for a nice accent.
Since this comfort food recipe is one that has been used in families for years, the Our Family Traditions Stamp was a great addition to the spread. I like to add these to the notes area to specify what I write in that space.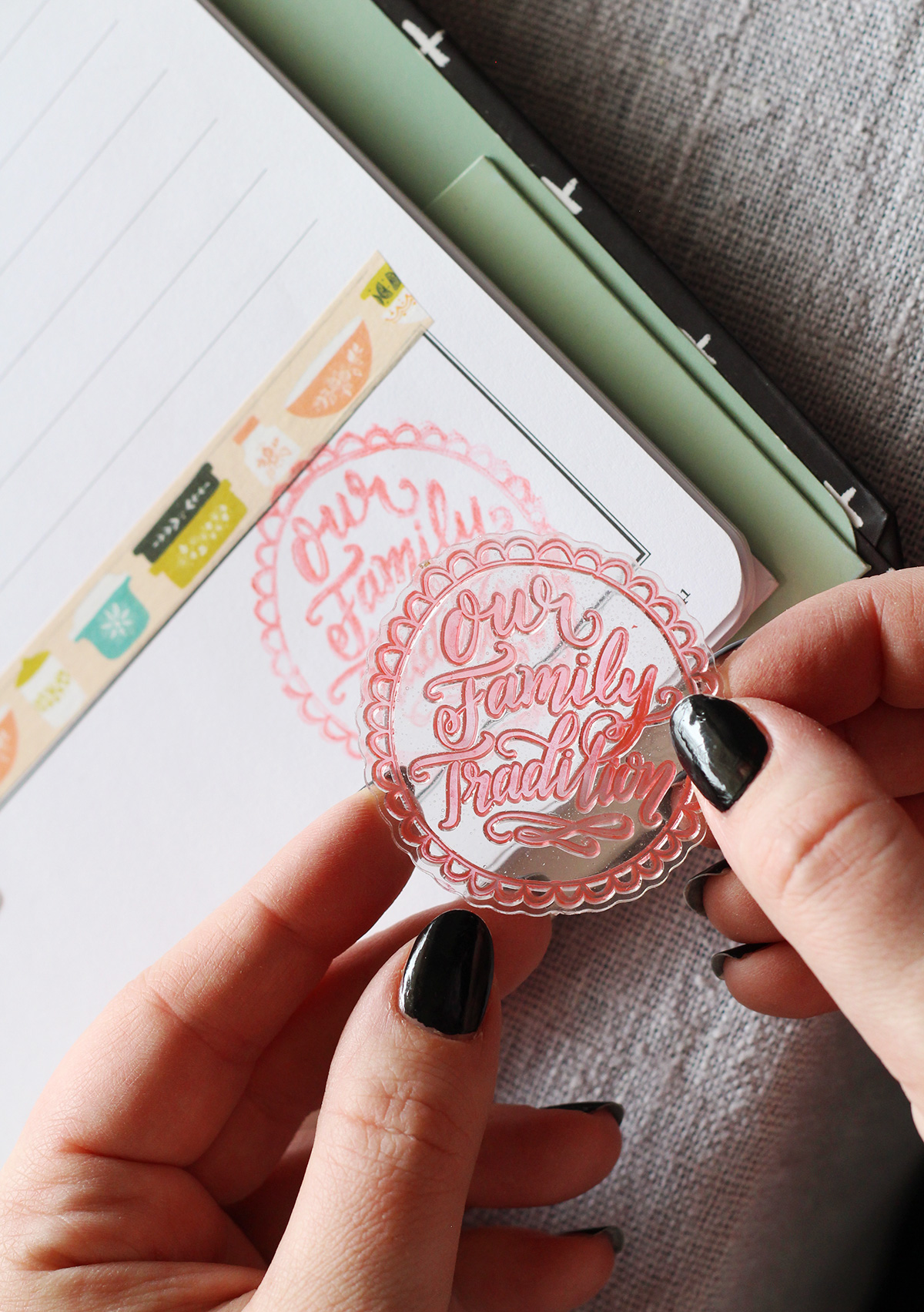 Sometimes you don't know the specific dates for the memories you have of classic recipes like these. Here I used a little pyrex bowl from the washi tape as an accent before adding some special memories associated with this creamy pasta.
Add some family photos that you associate with the person who taught you the recipe or made it for you. This will make your Keepsake Kitchen Diary a true family heirloom. 

I hope you enjoyed these tips and can't wait to see how you make the pages of the Keepsake Kitchen Diary your own!