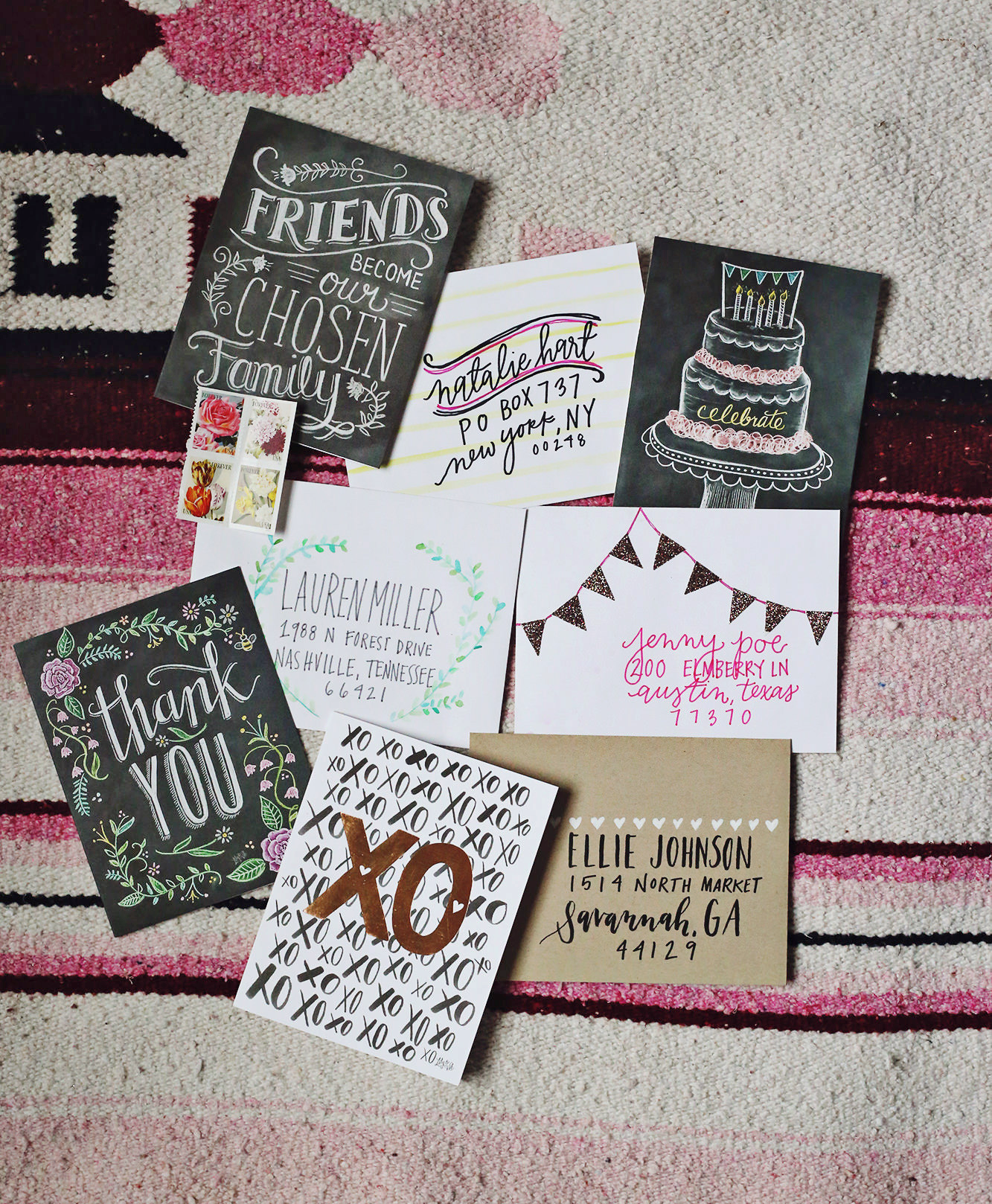 Happy National Letter Writing month! We are excited to be celebrating with our April Happy Mail!  Although many of our past Happy Mail ideas have included a little package of lovely things, this month we wanted to keep things simple with heartfelt, handwritten cards, addressed in fun ways.
We are always looking for new ideas to make our envelopes cute and different.  To help jump-start your letter writing this month, here are some envelope ideas using Lily & Val card designs as inspiration.
Our rose gold foil XO card is beautifully minimal, so  black and white worked perfectly on the envelope. I used a brush pen for the address and a white paint pen to draw opaque white hearts.  It really pops on the kraft paper envelope!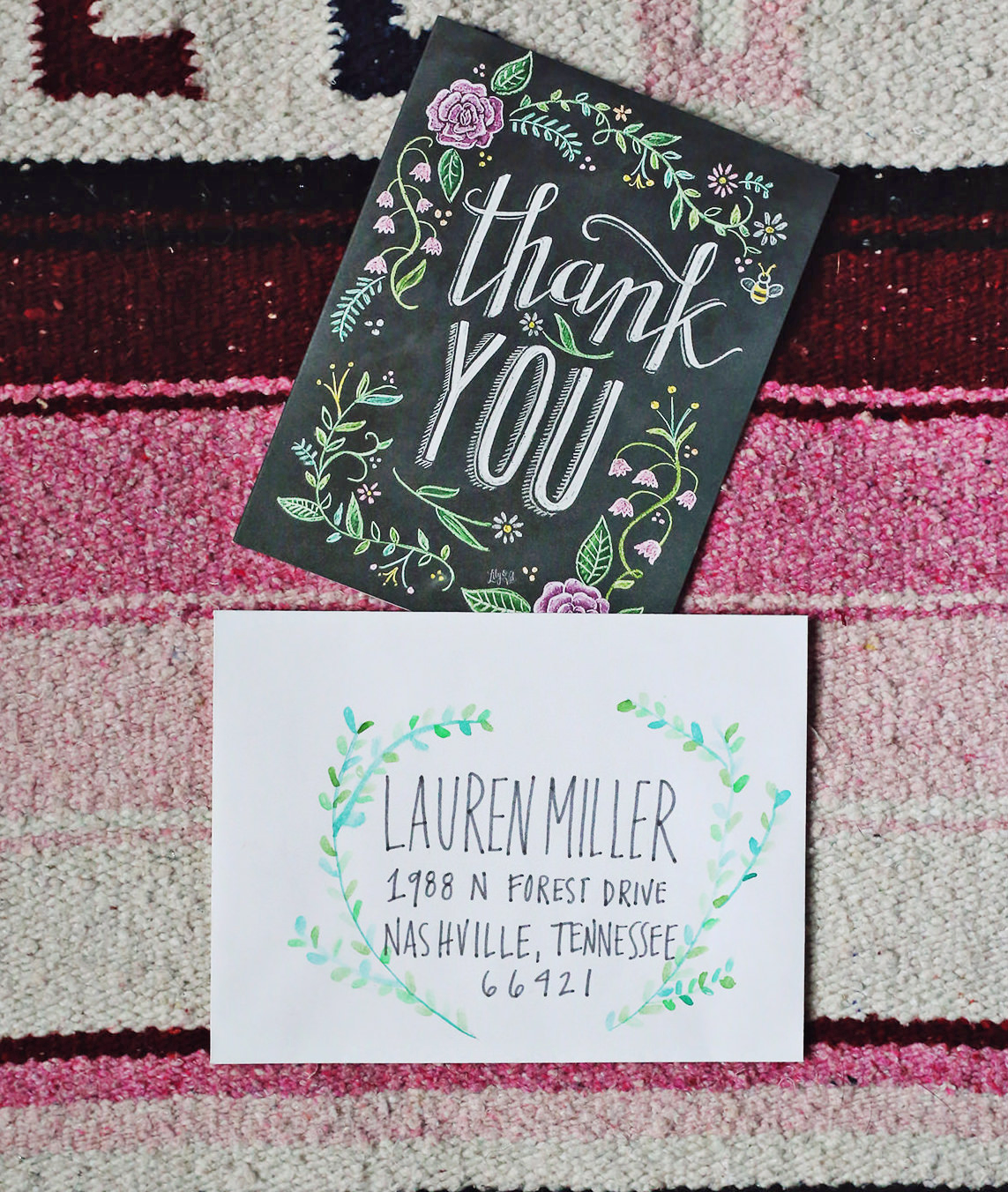 I was inspired by the amazing laurels and flowers covering our colored Floral Thank You card! Using watercolors and a small brush, add branches and leaves to create a wreath around the address in pretty shades of green. It looks like a piece of art!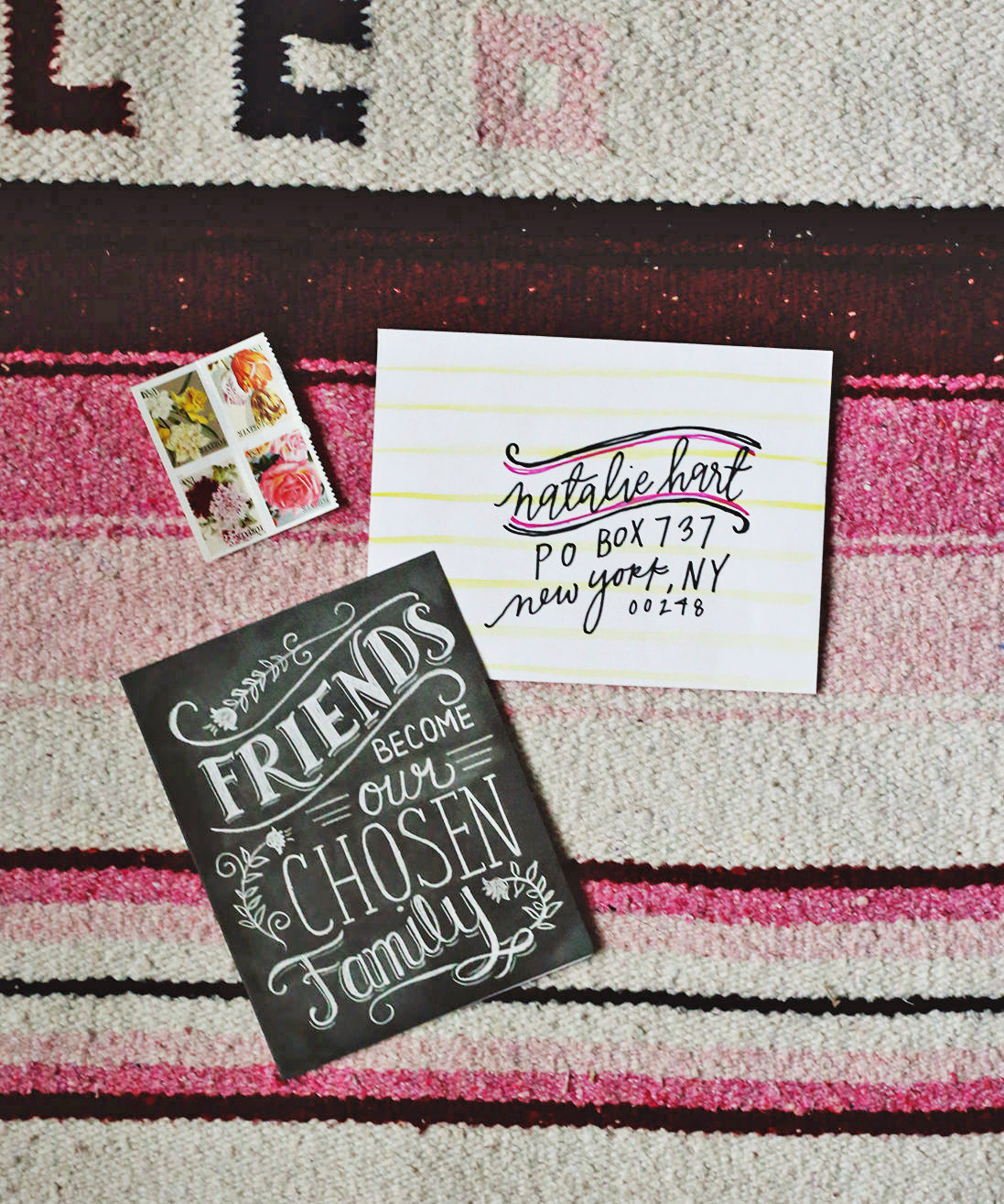 Since this friendship card is black and white, I took inspiration from the embellishments on the design like the banner and the stripes. Using watercolor, start by adding ombre stripes to the envelope. Then, once it dries, draw the banner and address on top.  I loved adding bright color to this envelope in order to contrast with the card.
Using sparkly, glitter washi tape, cut out bunting triangles to "hang" on the envelope (like they do over the cake on this birthday card.) Simply draw a line for the "string" then attach each triangle. I used the same pink pen to coordinate the address.
I love how our envelopes give you a blank slate to create something fun and crafty that coordinates with the pretty card inside. These little touches added to your snail mail will make your friends feel extra special!
To continue the letter-writing celebration, we're giving all four of these cards away! One winner will receive a Lily & Val rose gold XO card,  "Celebrate" Birthday card, floral "Thank You" card, and "Friends become our chosen family" card. Plus, we're including four postage stamps!  We're taking all of the work out of snail mail!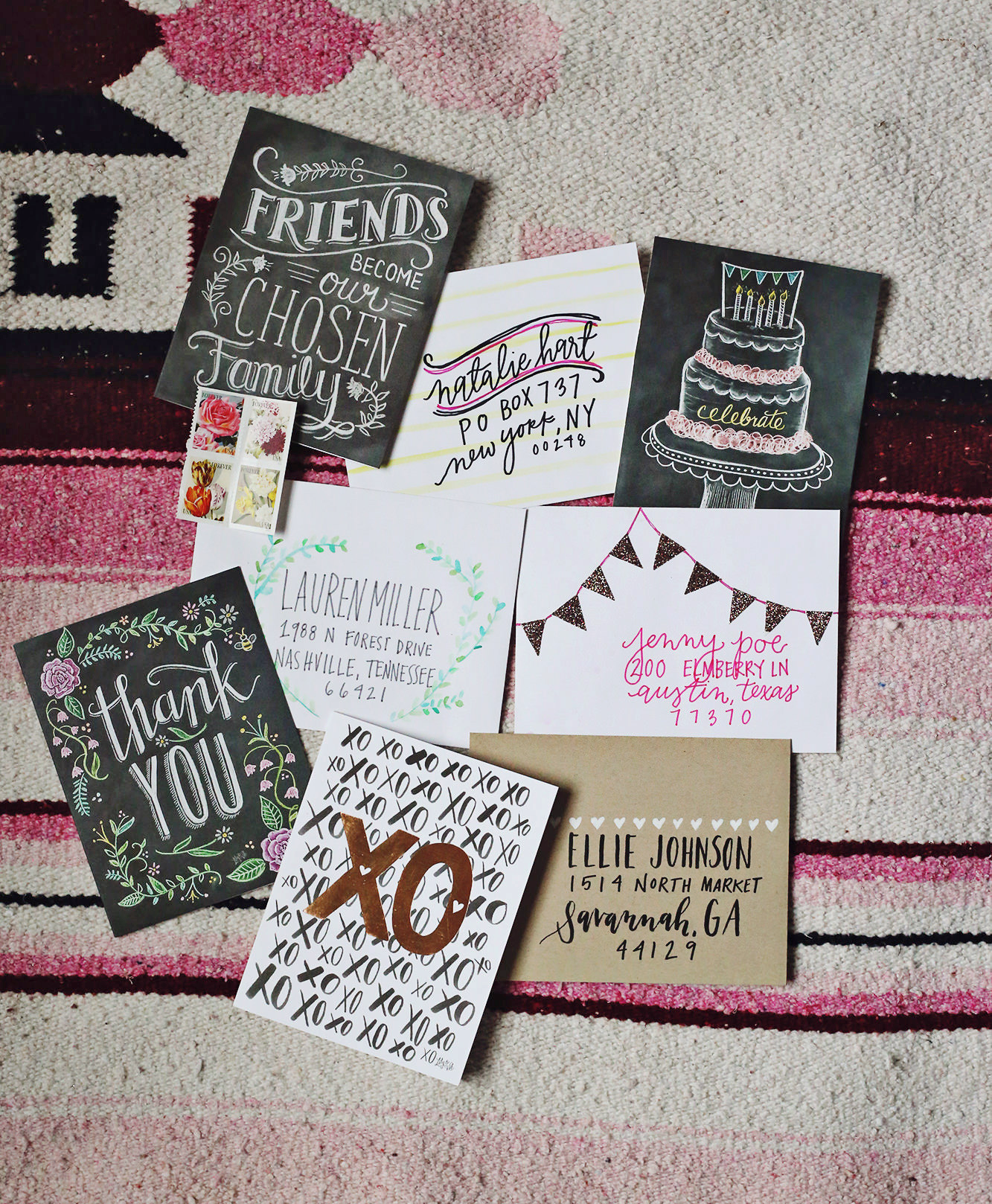 TO ENTER:
Visit our Instagram account (@lilyandval) and find our post featuring these four cards!  Leave a comment telling us who you'll be sending a card to during National Letter Writing month!  That's it!  We will choose a winner on Thursday, April 14.