September is here!  This month brings so much Fall goodness I can barely stand it! Leaves will start to turn, candy corn will be eaten by the handful, and apples will be picked by the bushel. But what really kicks off the season for me is launching next week: Pumpkin Spice Lattes!  We at Lily & Val are so excited for all things pumpkin (if you can't tell by our "Happy Pumpkin Spice Season" card), so we thought we would combine two of our favorite things: happy mail and pumpkin spice lattes to bring you this cute and simple idea to spread the fall love.
Sending happy mail doesn't need to be on a big budget or a large scale. A fun theme inspired by our Happy Pumpkin Spice Season Card with some cute decorations will make it special. So grab a priority mail box, fill it up, and send to your BFF's doorstep just in time for them to pick up a PSL latte when it launches on September 8!
To create this happy mail idea:
I first lined the box with gorgeous amber tinsel!  Then, added in a few goodies, like after coffee gum and little shortbreads, paired with a Starbucks gift card!  Won't it be fun when your friend opens this box and realizes you are picking up the tab?
To keep with the theme of this Happy Mail idea, I decorated the L&V card envelope like a drink order. The boxes on the left side are exactly what a cup says, so you can mark it up just like your friend would order. Two coffee stains were an easy and fun detail to add!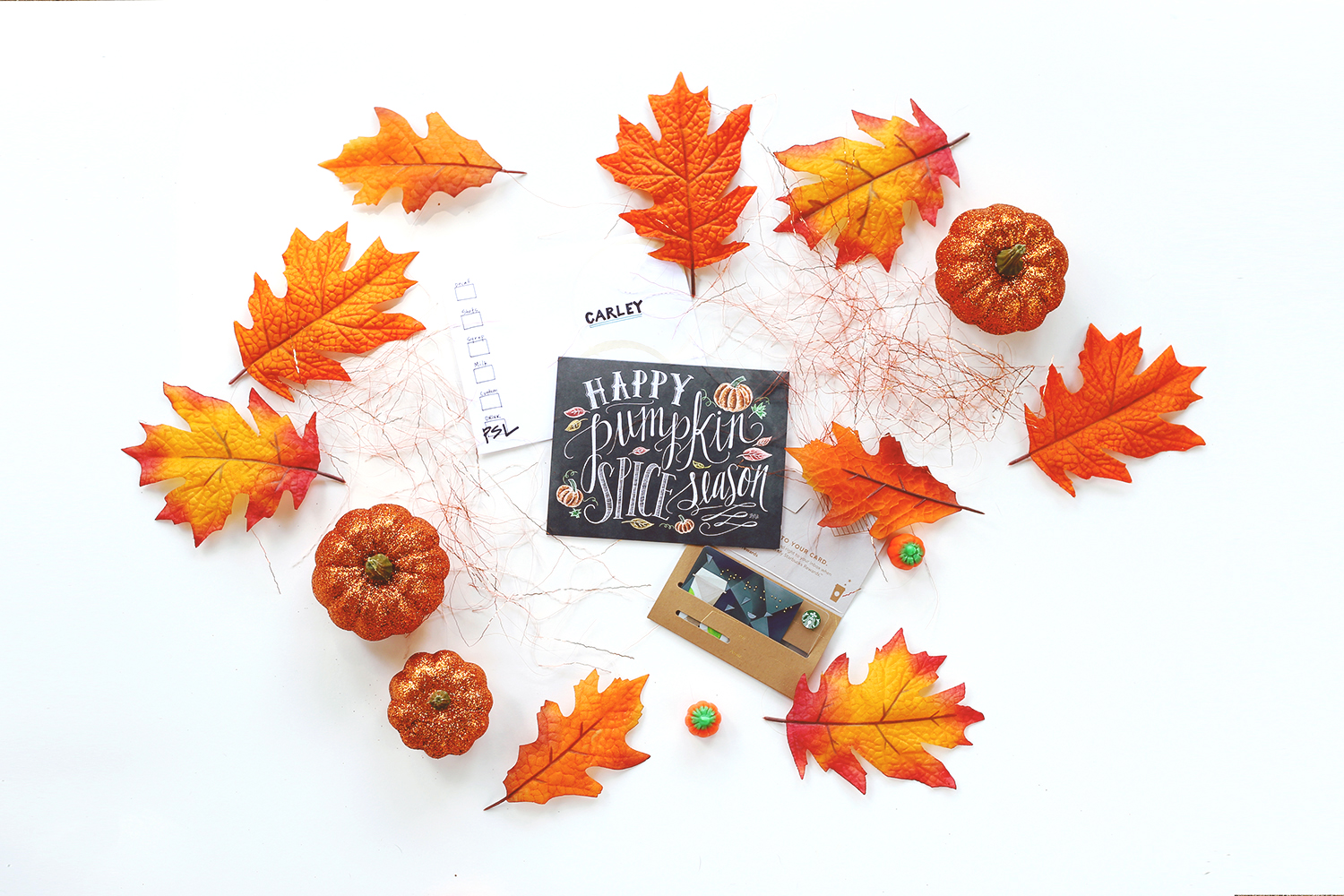 I hope these ideas inspire you to get creative with your snail mail! Showing you are thinking about someone enough to send them something is sure to make anyone's day a little brighter. After all, it's the little things in life!  If you create a bit of happy mail inspired by ours, we would love to see!  Use #LVhappymail on Instagram!
And one more thing…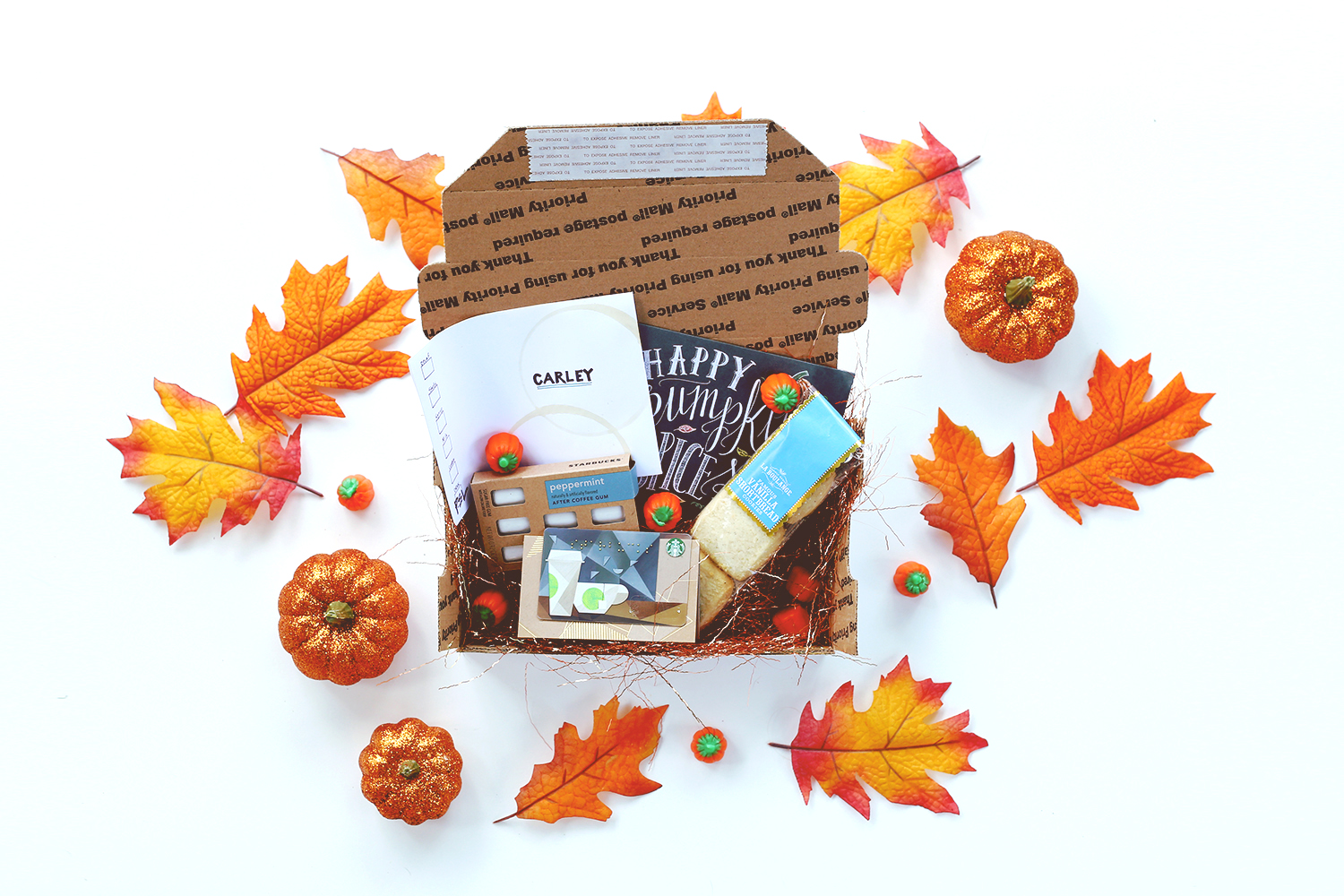 We want to spread some happy to YOU by giving away this box of goodies!  Let your first Pumpkin Spice Latte of the season be on us! The box includes the Starbucks Shortbread, After-Coffee Gum, a $5 Starbucks gift card and a blank Pumpkin Spice Season card for you to send to a friend!
Follow the instructions below to enter:
*Photos courtesy of Jenny Poe