A little something for your favorite galentines is always a good idea, especially when you take the opportunity to get a bit creative with your gifts! We even have a Lily & Val card dedicated to this holiday to celebrate your BFFs!  Last year we got kind of punny, but this year we thought we'd take a trip to a local grocery store and see what we could find. We didn't go to any special place- just a regular grocery store, and we're excited about our finds! We hope these ideas spark your gift-giving and make it super easy (and even last minute!) to give a thoughtful gift.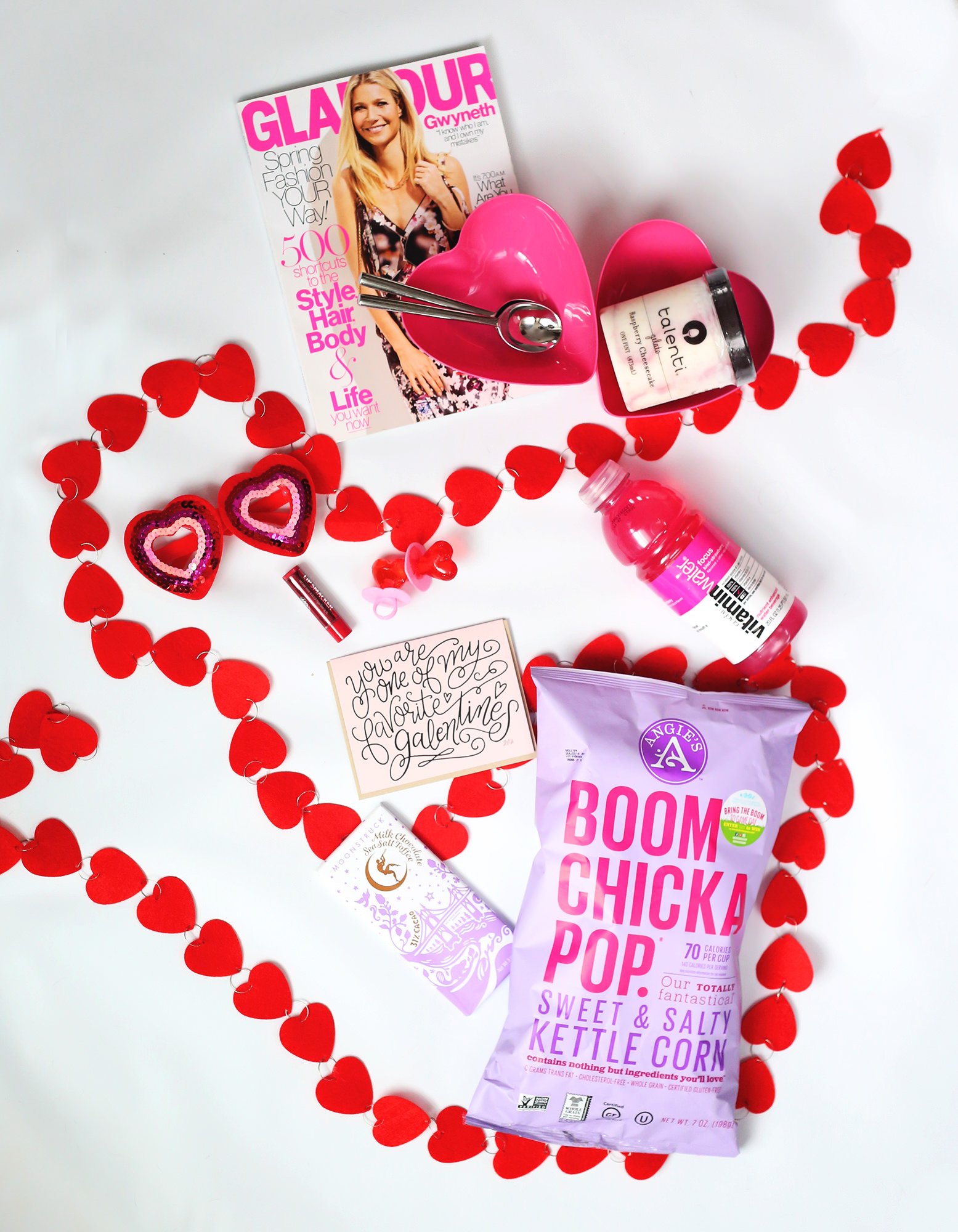 Any Galentine would be excited about a sweet treat!  As soon as this set of two bright pink heart bowls were spotted, we knew they'd pair perfectly with ice cream.  For your Galentine, we recommend splurging on everyday items- things your friends perhaps wouldn't normally buy for themselves. Even ice cream can feel fancier like this Raspberry Cheesecake Gelato!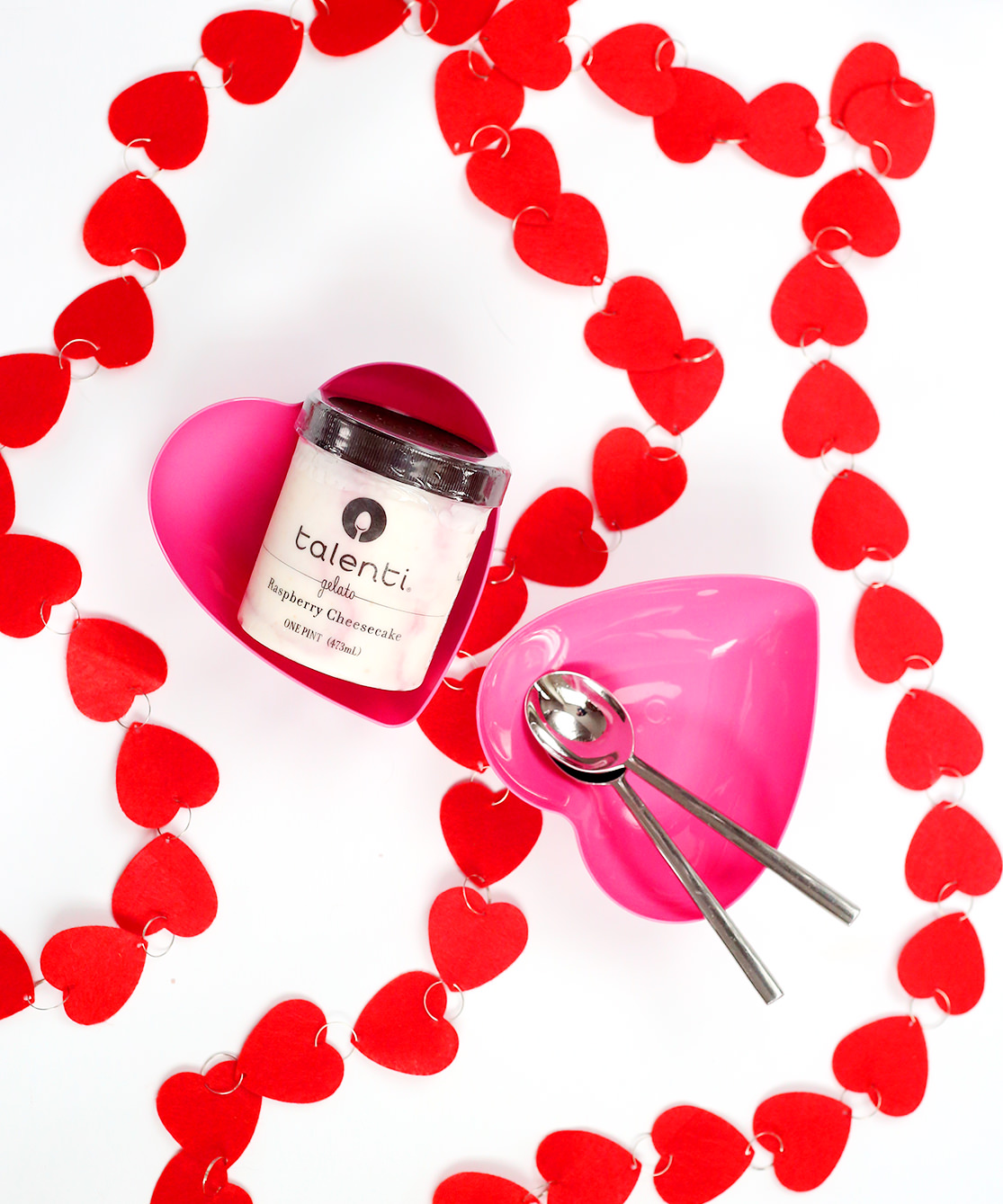 We found even more unique snacks is in the organic section, like this cleverly packaged kettle corn. When giving snacks as a gift, try to go with a color scheme that makes it feel more cohesive.  The purples and pinks of the popcorn, chocolate bar, and Vitamin water look great together in a gift basket!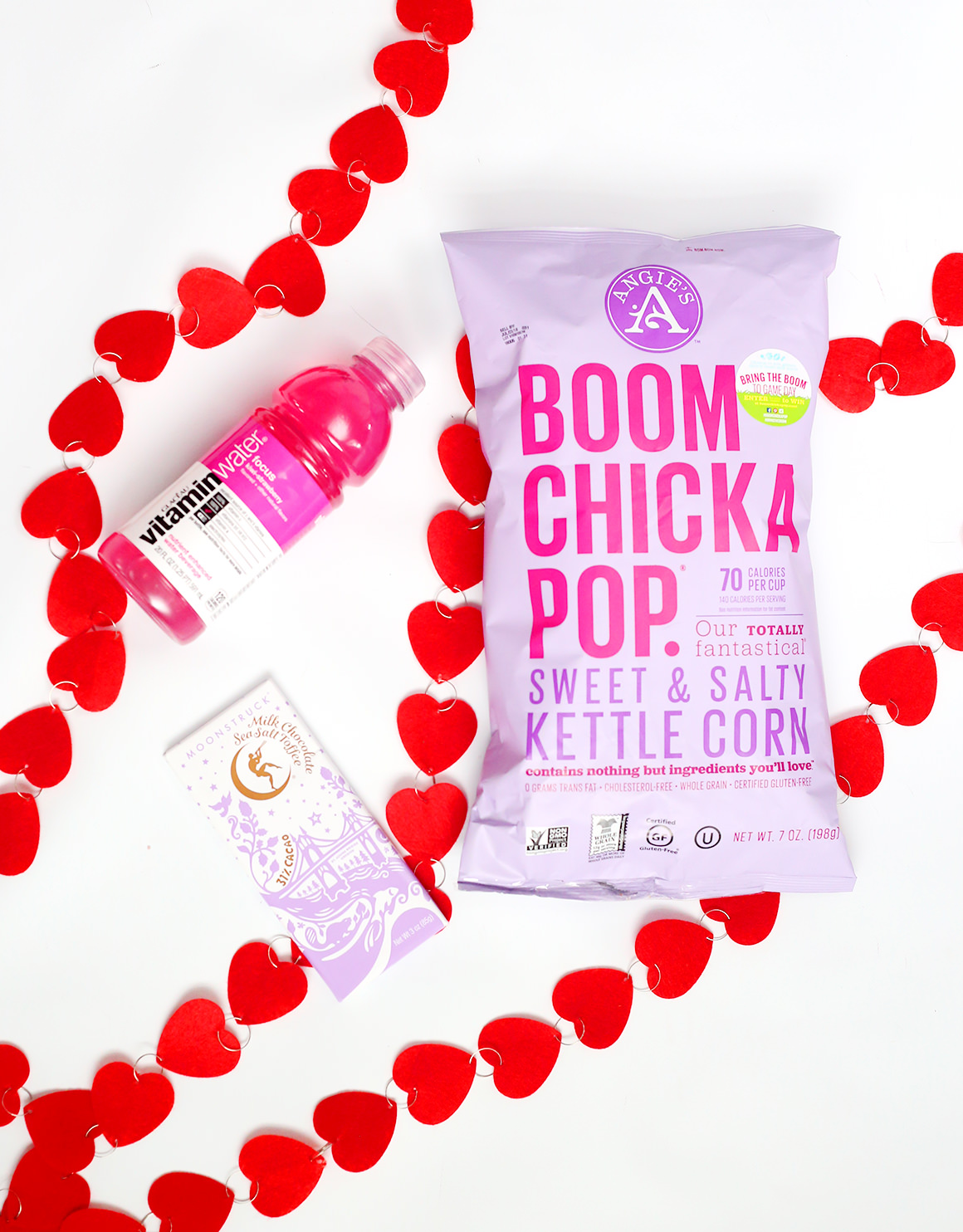 Lastly, throw in some fun, splurge items that your pals will enjoy.  A throwback to some old school Valentine gifts, like heart-shaped ring pops and Lip Smackers can be a great addition!  We also found these sequined heart-shaped glasses and can totally see them being featured in a Valentine's selfie!  Sometimes the not-so-practical can be the most fun.  Lastly, you can never go wrong with throwing in a magazine or two!
Take the challenge and hit up your grocery store to see what you can find!  Don't feel pressure to find the perfect gift for you Galentines, sometimes the simplest items can be the best choice. Just have fun with it and think outside the box!
Photos courtesy of Jenny Poe