Friends, today I'm so excited to tell you about my friend Kristen Gula and her brand new book, 200 Embroidered Flowers! You may remember my collaboration with Kristen last year when she turned a Lily & Val design into a beautiful stitched masterpiece.
I don't know about you, but I am in love with the look of modern embroidery. My Grandmother embroidered (cross-stitched) and showed me how when I was young. Although I never kept up with it, it's given me such an appreciation for the art! Combine that with my love of flowers and this book speaks to my heart!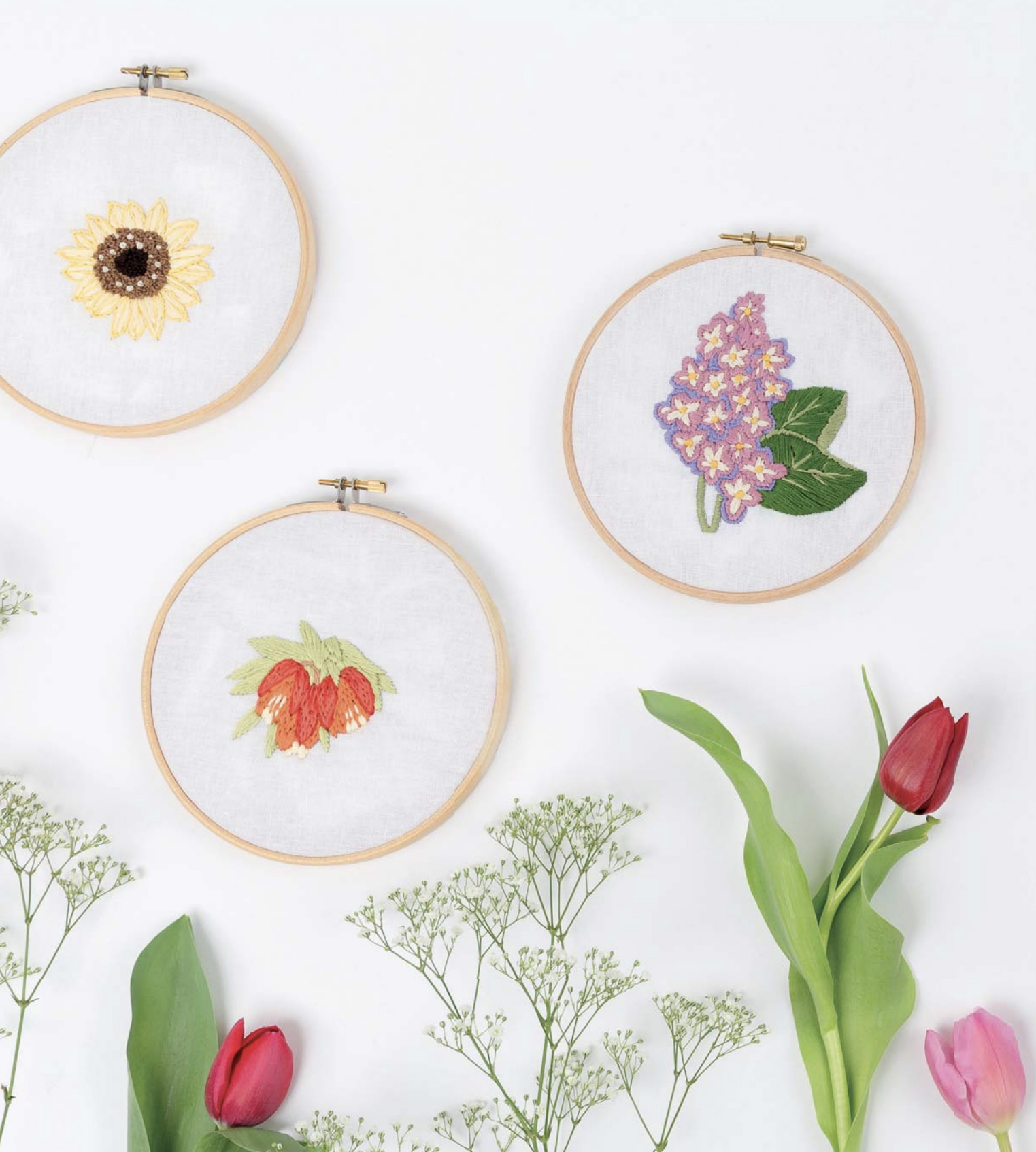 I was lucky enough to receive a copy of the book and it's as beautiful as it is informational. Kristen breaks down the steps in such an easy-to-understand manner. You feel like a friend is sitting next to you teaching you and giving conversational tips along the way.
All 200 flowers come with a pattern and all the information you need to re-create it. Kristen also shows in detail how to create each stitch type, transfer patterns, choose tools -everything you need to know.
Here are just a few of the possibilities for using this newfound skill. I seriously want to learn just to be able to embroider my shirt collars! Ahh! How cute is that?!
These projects and many more are also included in the book! I love how she takes your new skill and makes it really practical.
So in the spirit of creativity, curiosity and trying new things, I hope you give this book a whirl! I can't wait to stitch my first piece!
Congrats, Kristen! Your talent inspires me and so many!