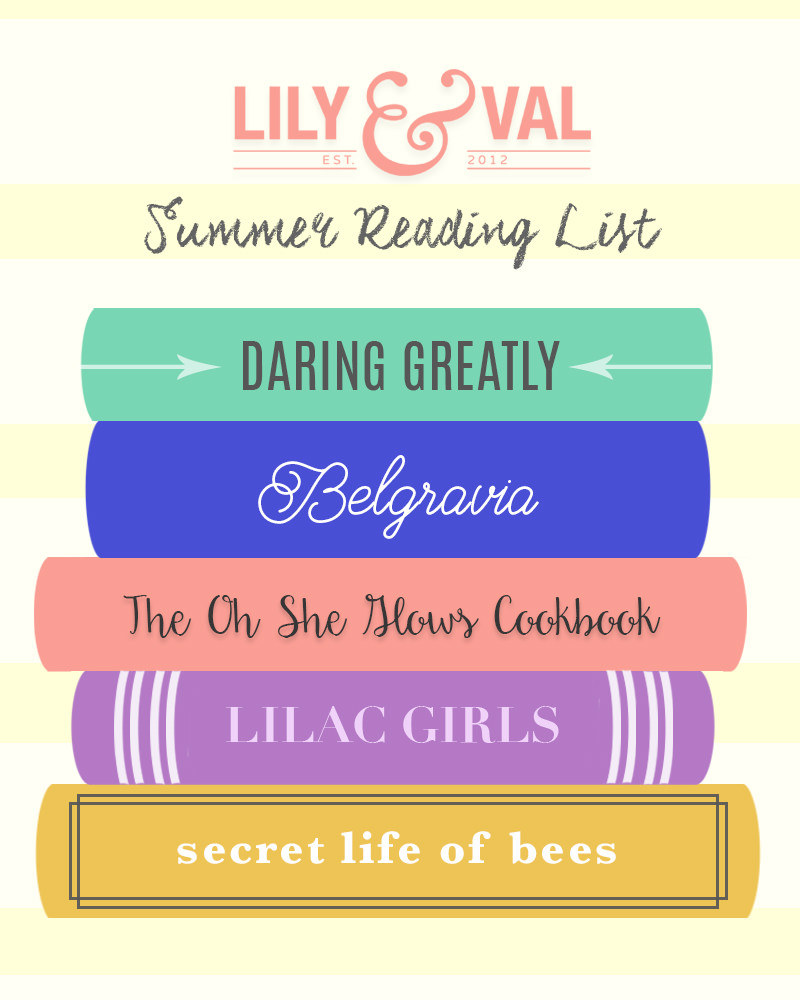 Before the summer gets away from you, be sure to soak in the sunshine with a few good reads! Whether by the pool, at the lake, or just enjoying the view from your own backyard, a good book is the perfect companion for days when relaxing is key.  Here are a few books that are on our own "To Read" list this summer:
The #1 New York Times bestseller, now in paperback. From thought leader Dr. Brené Brown, a transformative new vision for the way we lead, love, work, parent, and educate that teaches us the power of vulnerability.
For Those Who Miss Downton Abbey 
Belgravia
by Julian Fellowes
Julian Fellowes's Belgravia is the story of a secret. A secret that unravels behind the porticoed doors of London's grandest postcode. Set in the 1840s when the upper echelons of society began to rub shoulders with the emerging industrial nouveau riche, Belgravia is people by a rich cast of characters. But the story begins on the eve of the Battle of Waterloo in 1815. At the Duchess of Richmond's now legendary ball, one family's life will change forever.
For readers of The Nightingale and Sarah's Key, inspired by the life of a real World War II heroine, this remarkable debut novel reveals the power of unsung women to change history in their quest for love, freedom, and second chances.
…Angela Liddon vowed to get healthy once and for all. Done with feeling sick and tired, she threw out her fat-free butter spray and low-calorie frozen dinners. Instead, Angela embraced whole foods that made her glow from the inside out. But first, she had to learn to cook-and eat-right. Five years ago, Angela started a blog, ohsheglows.com, to spread the word about her journey to health and the powerful transformation that food can make in our lives.
The Secret Life of Bees was a New York Times bestseller for more than two and a half years, a Good Morning America "Read This" Book Club pick and was made into an award-winning film starring Dakota Fanning, Queen Latifah, Jennifer Hudson, and Alicia Keys. A coming of age tale set in South Carolina in 1964,The Secret Life of Bees will appeal to fans of Kathryn Stockett'sThe Help and Beth Hoffman's Saving CeeCee Honeycutt, and tells the story of Lily Owens, whose life has been shaped around the blurred memory of the afternoon her mother was killed.