The September Happy Mail Idea has turned into a bit of a tradition here at L&V over the past two years and we just HAD to continue it. To us, Pumpkin Spice Season is the best season and we can't think of a better way to celebrate than with a PSL theme! There's something special about taking that sip of your first Pumpkin Spice Latte of the season and what a nice way to spread that love than with this idea.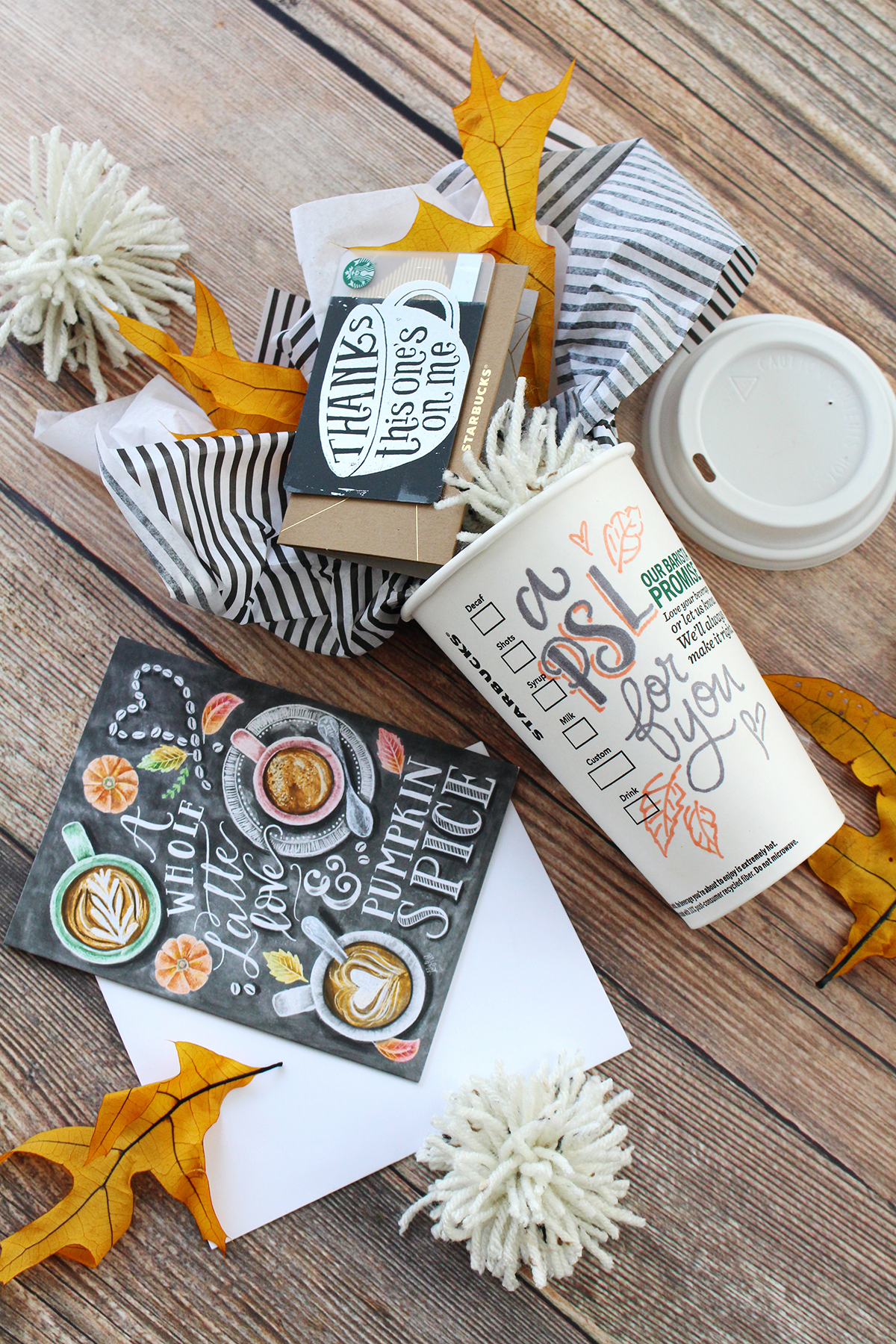 To make this happy mail:
Visit your local Starbucks and pick up a $5 gift card. Just ask the barista for an empty cup – this is the cutest gift packaging to deliver your card!
I used a sharpie to decorate the cup with the words "A PSL for you". Then, stuffed the cup with black and white tissue paper, some faux fall leaves, and of course the gift card! You can also use yarn to bring that touch of cozy to the package!
Add on a Lily & Val "a whole latte love and pumpkin spice" card and you have the sweetest surprise to mail to a friend!
Happy mail like this- so simple and easy- can be a wonderful surprise in someone's mailbox! Sending happy mail doesn't need to be on a big budget or a large scale. If you create a bit of happy mail inspired by ours, we would love to see! Use #LVhappymail on Instagram!
We'll be sending this Happy Mail off to one lucky winner!  Check out our Happy Mail Instagram post to enter!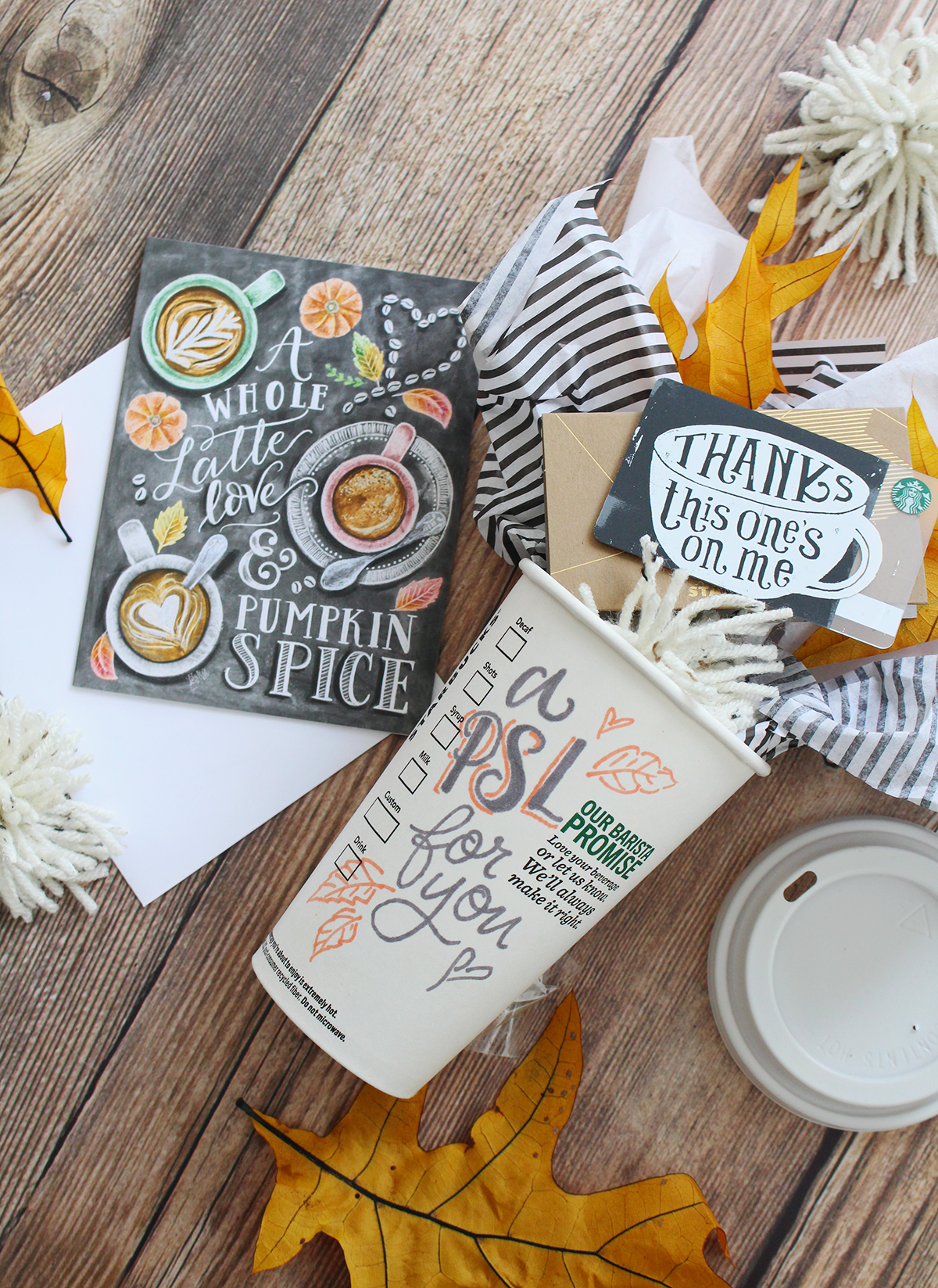 Happy Pumpkin Spice Season, friends!!