Thanksgiving is next week and the list of to-dos are piling up! We've compiled a few sweet, simple details you can incorporate this Thanksgiving in a pinch to make it extra special. Our philosophy is to focus on a few charming details, but not cause more stress on you!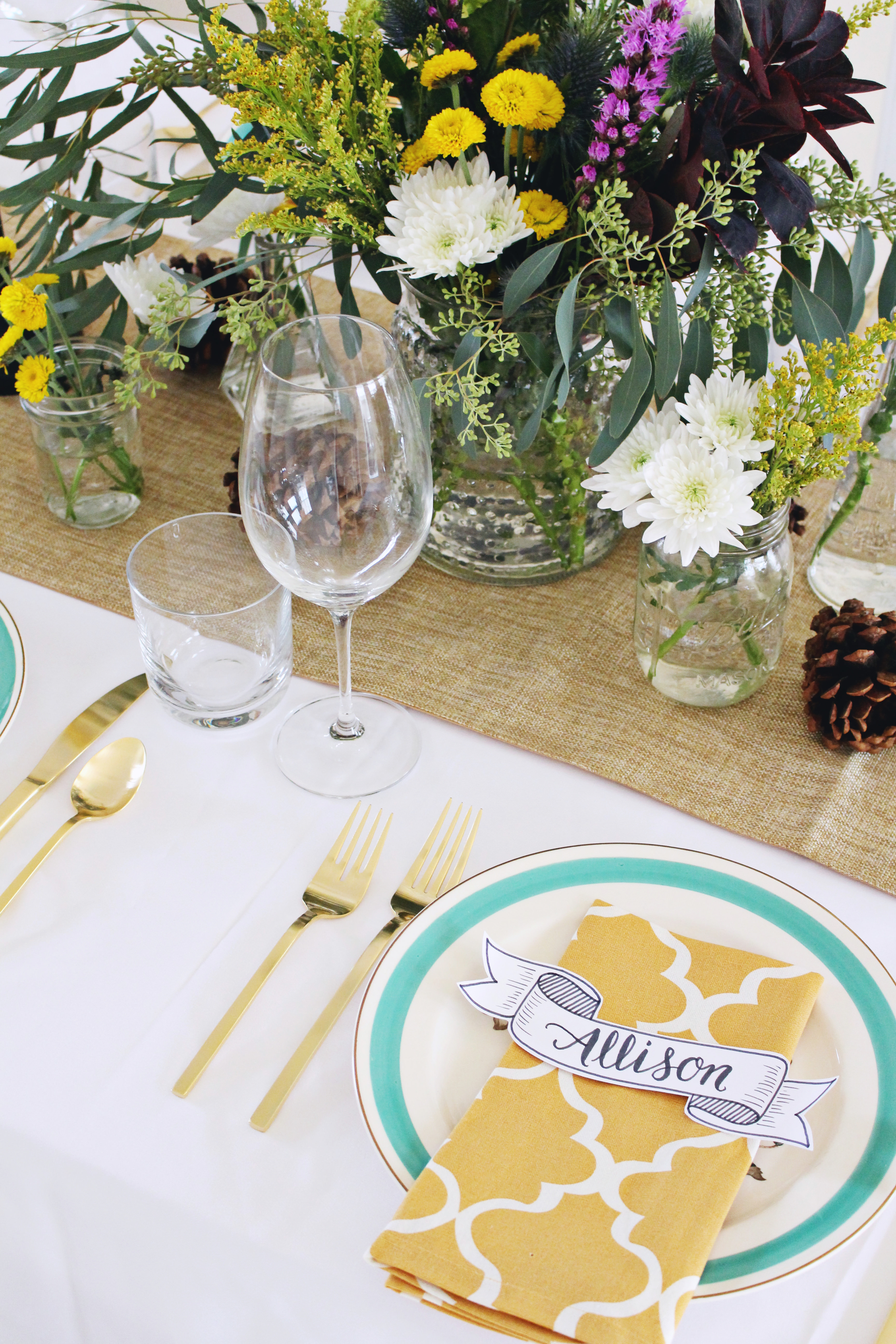 1. Pretty place cards
Hand-lettered place cards are a thoughtful touch!
You will need:
A marker of choice (I used a Tombow brush marker, but any marker could work!)
Plain, white 8.5″ x 11″ cardstock sheets
Scissors
Instructions: Draw a series of banners on the cardstock -(The Complete Book of Chalk Lettering has a great step-by-step tutorial for drawing a wave banner). The width of the paper (8.5″) is a great size to use as a guide. You want the tails to end about a half inch to an inch from the edge. Then, letter your guests names inside the banner and cut them out! Don't fret if each banner isn't exactly the same! Nothing has to be precise- the beauty is in the imperfection. Simple and pretty.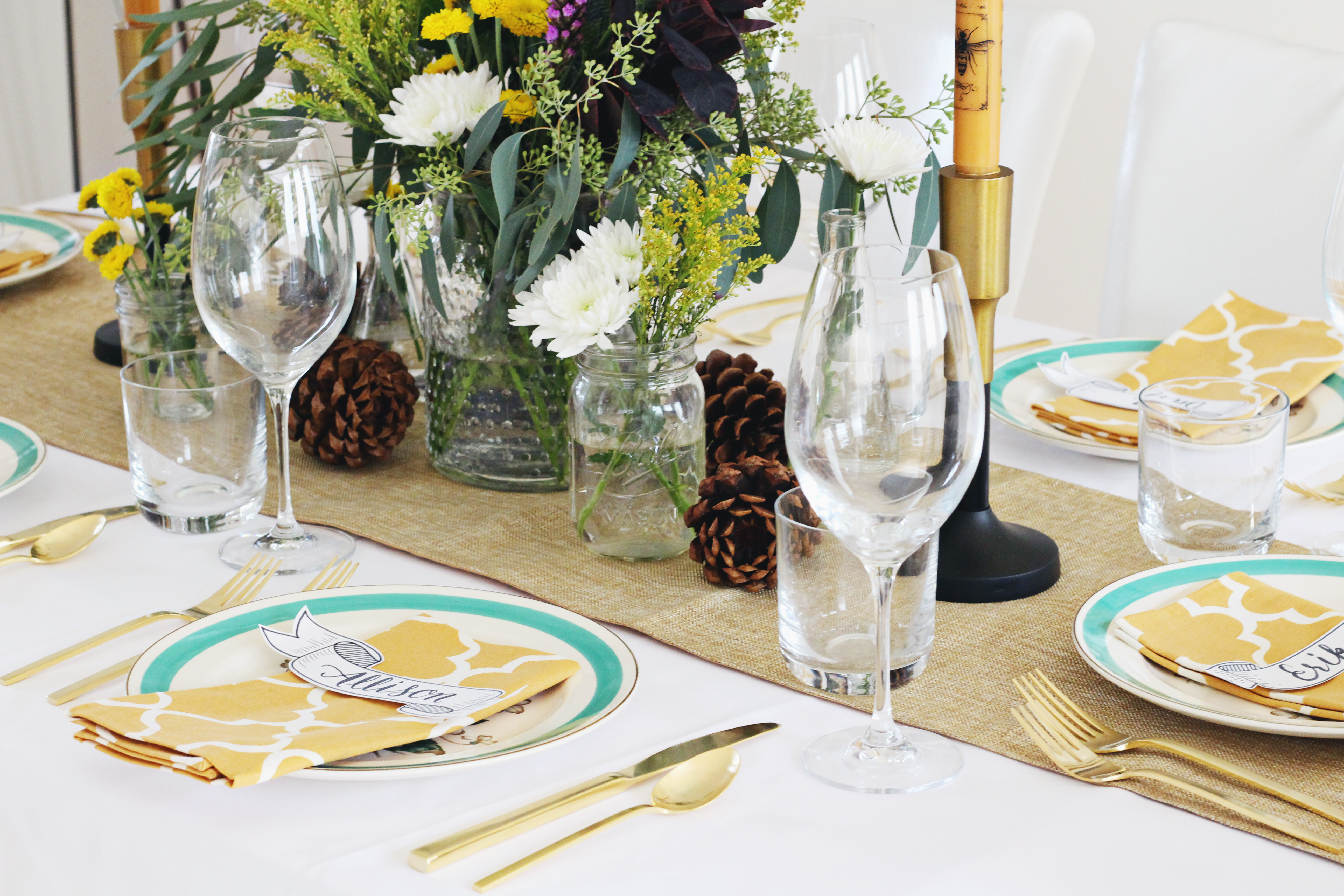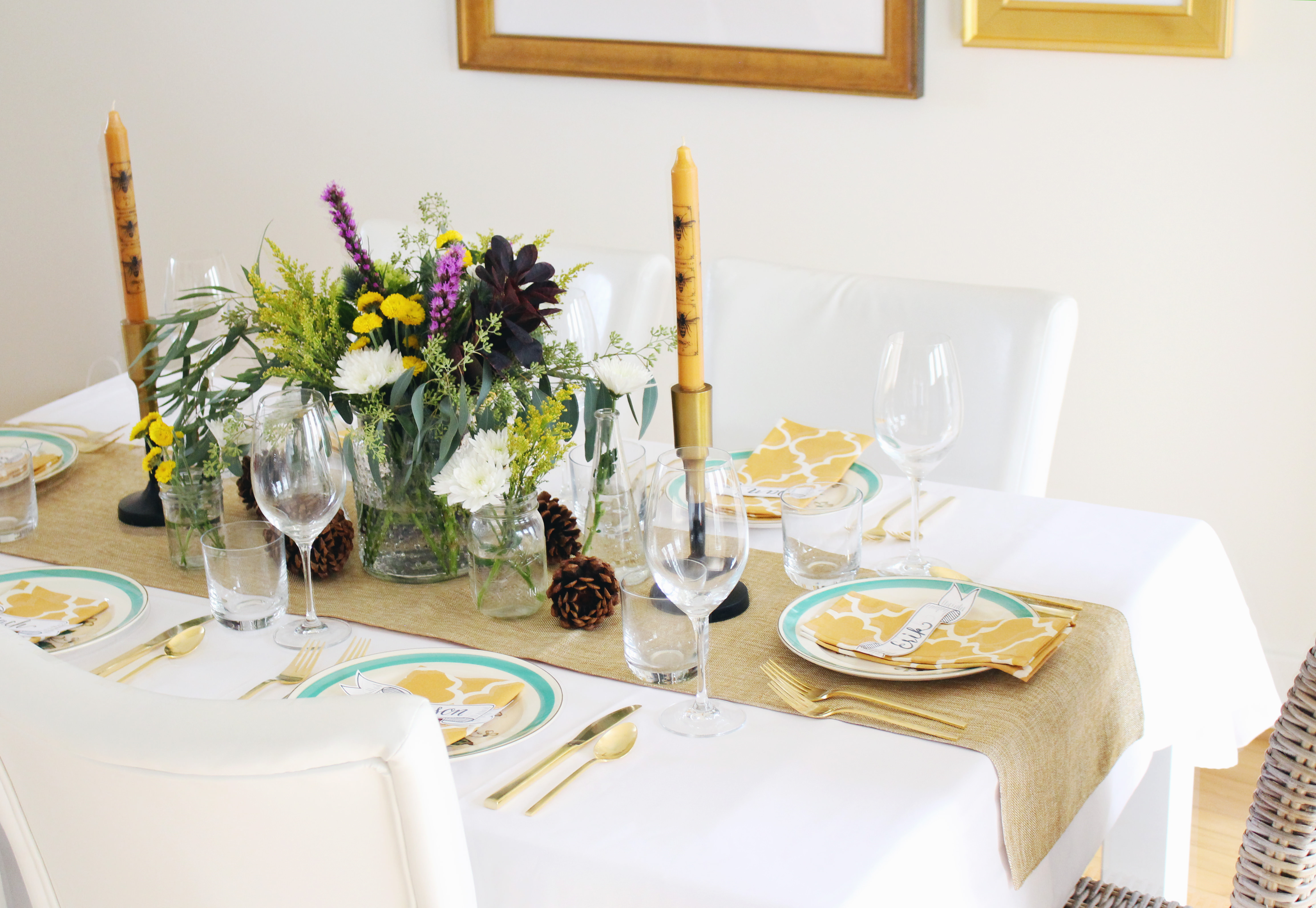 2. Thankful Coloring Page
To occupy the little ones before it's time to eat, have crayons ready and coloring pages printed! (I say little ones, but coloring would be fun for adults too!) I created this cute "thankful" page as a FREE download!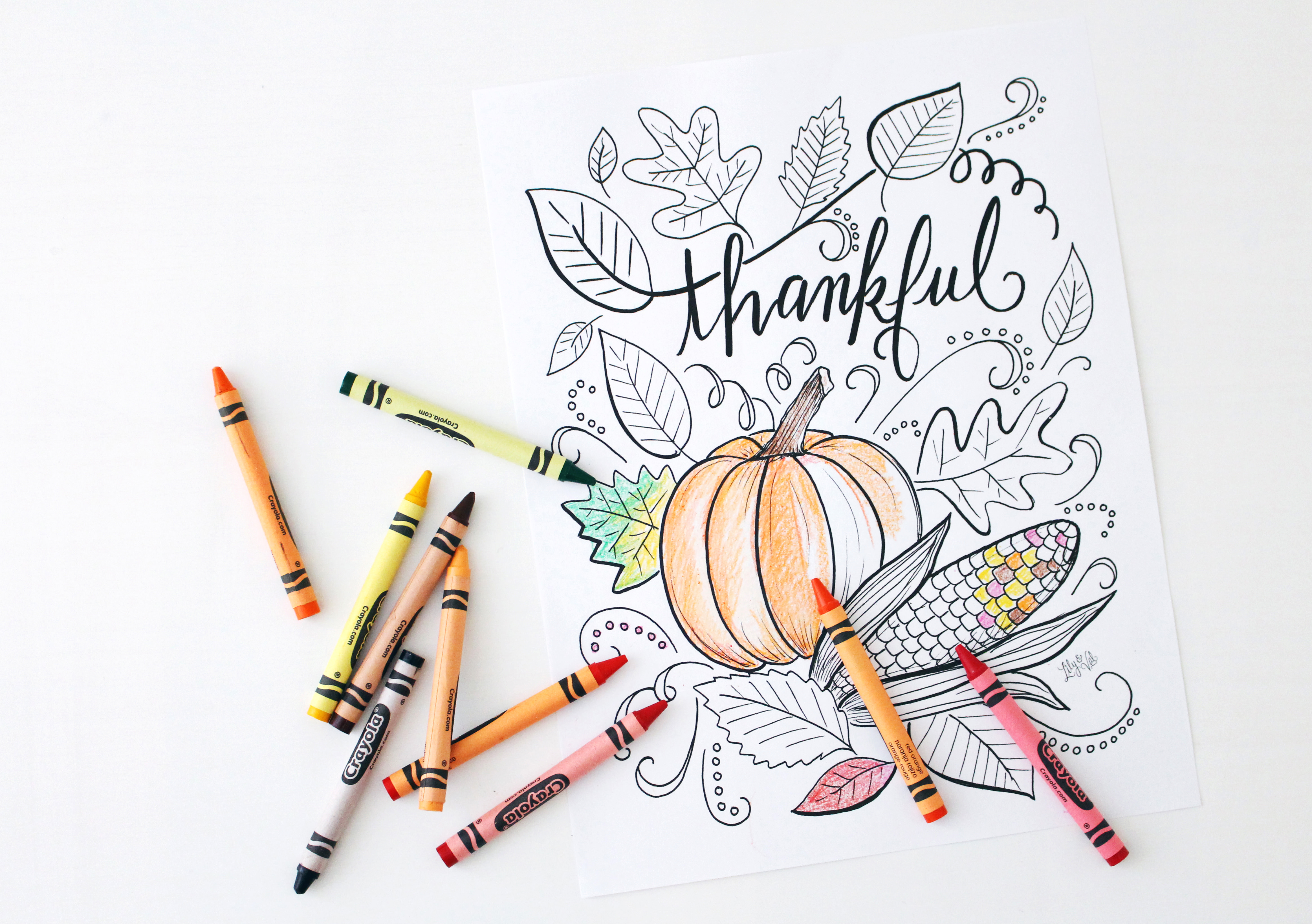 3. Christmas Movie Tradition
Start a new tradition and have a few Christmas movies ready to go! Everyone can vote on which one to watch after dinner. My personal favorite would be Home Alone 1 or 2.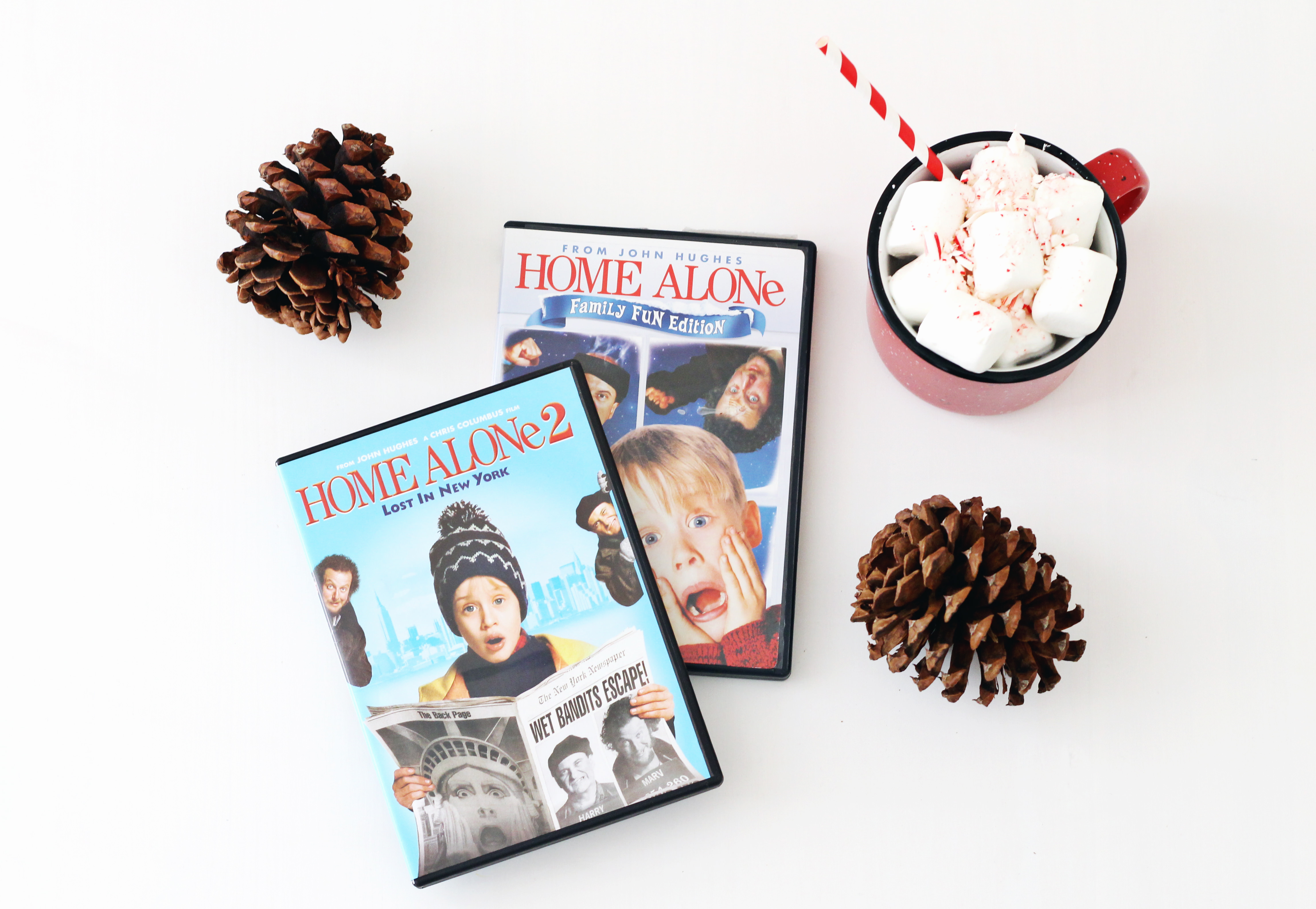 4. Collect Recipes
While the whole family is together, take the opportunity to record precious recipes on a notecard or in your Keepsake Kitchen Diary! Let guests know in advance that you would like to collect one recipe from their Thanksgiving traditions and to bring it along. Since this holiday centers around food and fond memories, it's the perfect time to record those special recipes and moments.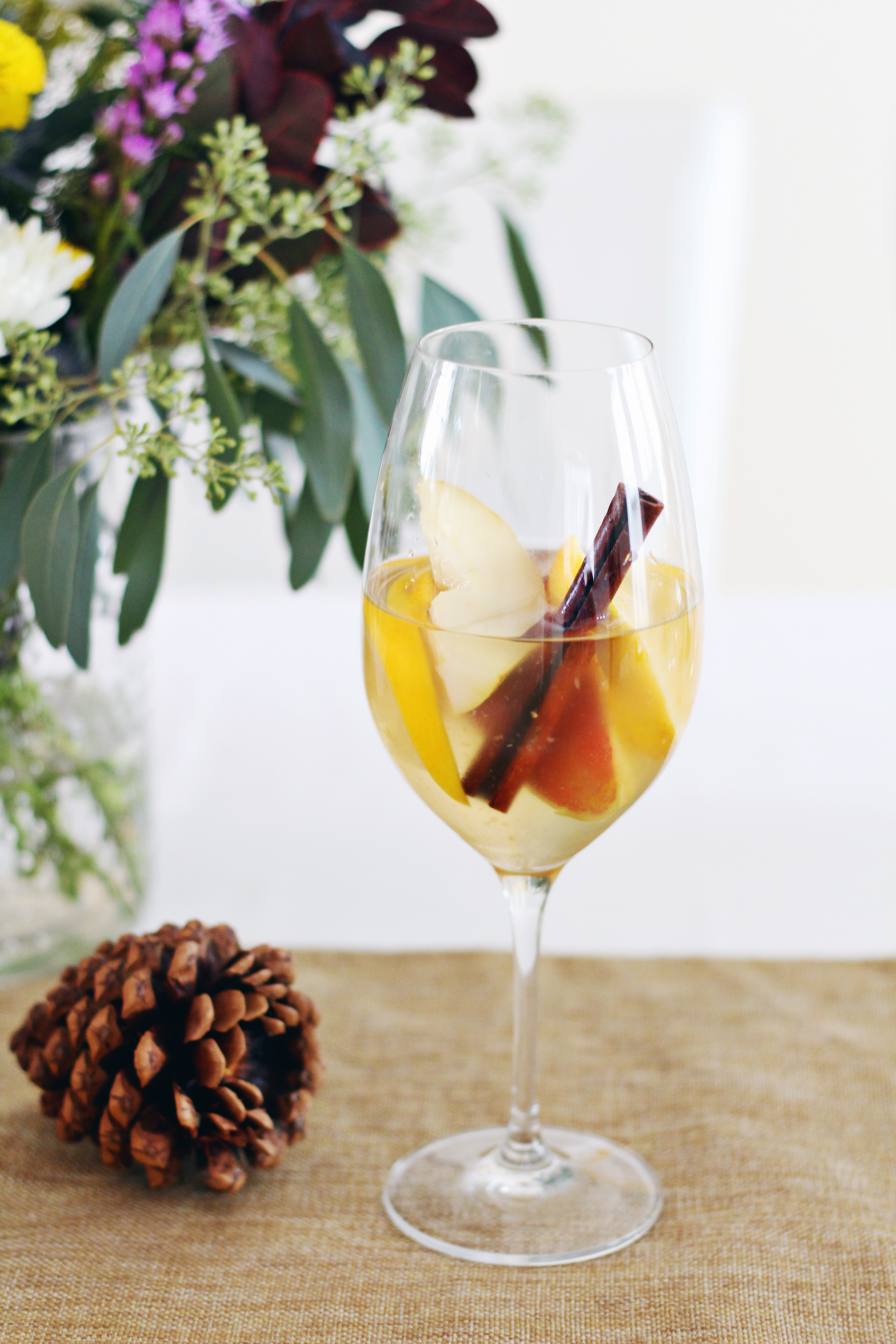 5. White Fall Sangria
Sangria is a great cocktail to serve for large gatherings because you can whip it up in advance and allow guests to serve themselves. This particular fall sangria has the perfect amount of festive spice for Thanksgiving dinner. I've served it a few times and it's always a crowd-pleaser.
White Fall Sangria: Serves 10 
Ingredients:
2 bottles dry white wine of choice
2 oranges – sliced
2 pears – sliced into wedges
2 apples – sliced into wedges
4 tbsp. whole cloves
approximately 10-12 cinnamon sticks
4 tsp. whole allspice
1 cup white rum
8 cups ginger ale
Directions:
Add orange, apple and pear slices to a large pitcher. Top with cinnamon sticks, cloves, and allspice. Pour in white wine and rum; Stir. Cover & refrigerate for up to 8 hours (at least 4 hours). Strain into serving containing to remove allspice and cloves. Add the fruit and cinnamon sticks back in. Pour in ginger ale and stir.