Friends, what a treat it is to share these GORGEOUS photos with you! Krista Fredericks of Pike Petals styled this amazing holiday mantel using her L&V holiday prints and the eye candy was too good not to share!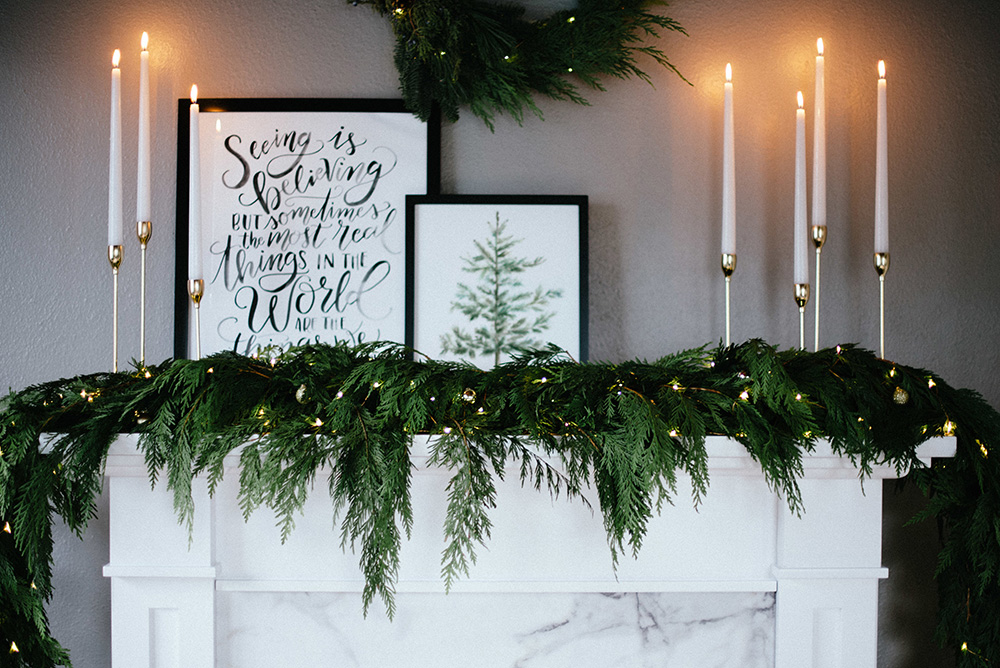 The two prints used here are a 16×20 Polar Express Print and 11×14 Let Heaven and Nature Sing print. Both found in the Lily & Val Shop.
"The quote from the Polar Express tugs at my heartstrings and reminds me of many childhood years spent decorating the tree while watching the movie. The smaller brings a little of the outdoors in with a beautiful woodland tree." – Krista
I love how she stacked and slightly overlapped the framed prints here. The addition of the dramatic overhanging boughs and classic tapers have me swooning! The overall feel is elegant but so warm and cozy.
Feeling inspired? I know I am!
Happy Decorating!