You have probably noticed that we got into lavender this summer. Obviously we are on team pink here at Lily & Val, but a little lavender is a nice fresh change.
Decorating with any color is a delicate balance. When you are using these light pastel shades, it's important to be careful how you balance your colors to keep things sophisticated.
I love the use of a lavender, grey and terracotta  with touches of black and white to keep things grounded.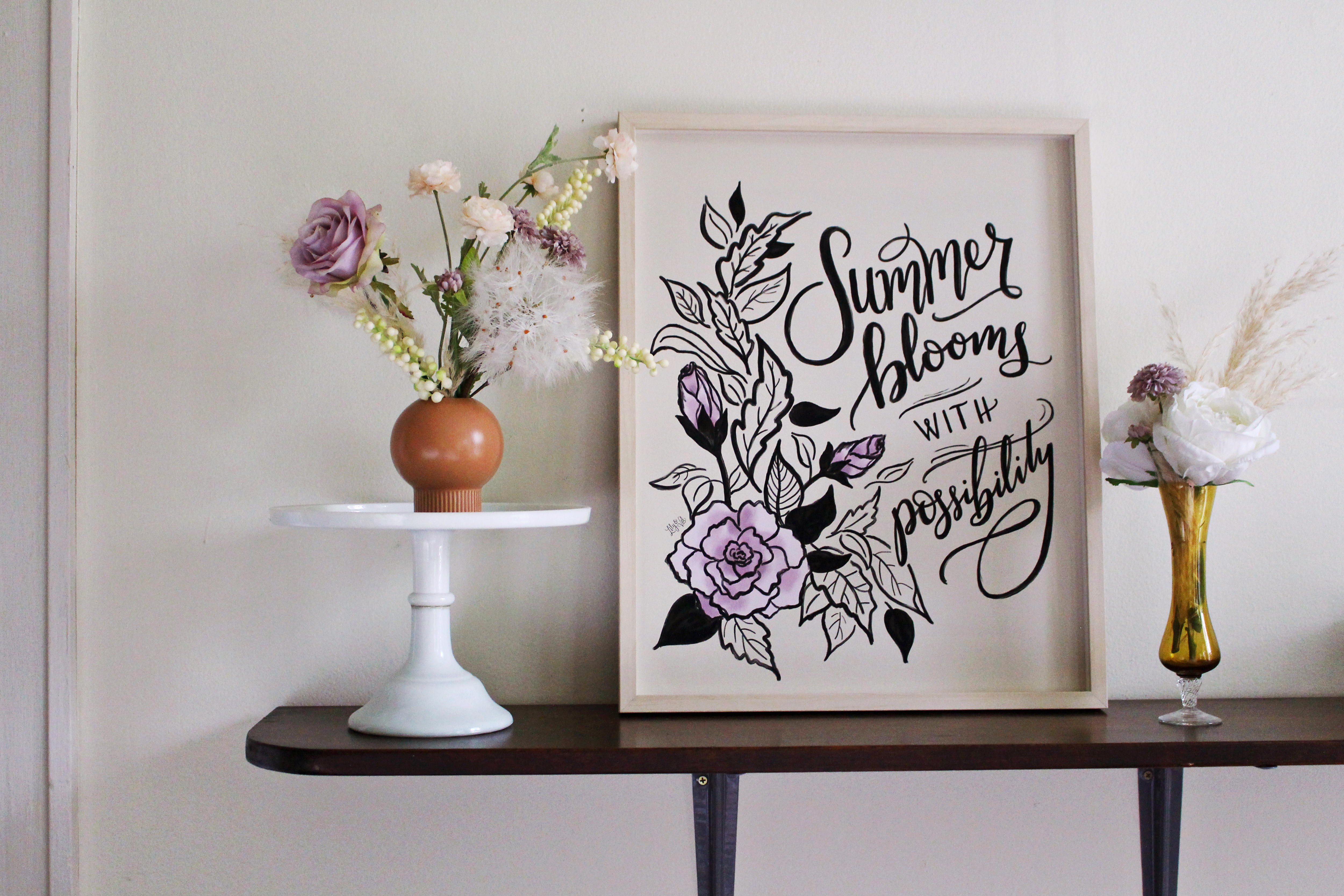 Another important thing to remember is to keep your textures diverse. I like to use porcelain, jute, and raw wood textures on the table to make things more interesting. Adding small  lavender florals is a great way to bring more of the featured color on the scene.
A good linen table cloth is always a great investment. This grey/lavender linen is one that I use with so many color schemes. Putting other shades of purple with this linen really brings out the lavender tones. Consider the shades you can play with when deciding on a color for these kind of staples. Some greys lean more to the warm brown tones, so it all depends on whether you are a warm or a cool color person.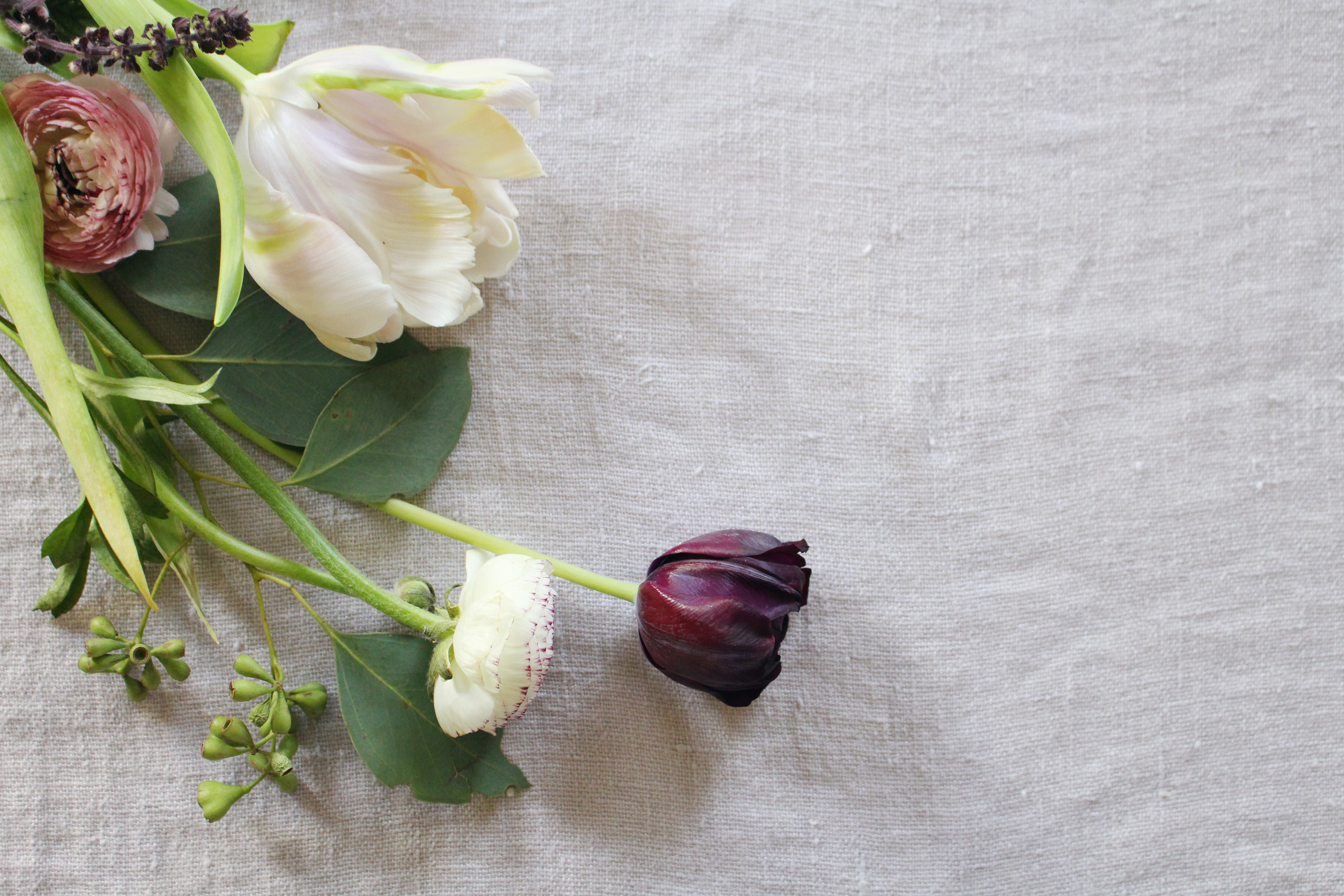 Another one of my favorite examples of a good lavender/grey tone is in the Live Simply  print from our Spring Flora Collection. The background of this print is really a nice neutral grey, but when you use lavenders and mauves to decorate, the lavender tone really comes through.
You don't have to use actual terracotta to bring this color into your space. Wood frames, furniture, and other small accents that have a terracotta tone to them add both texture and color to your decor.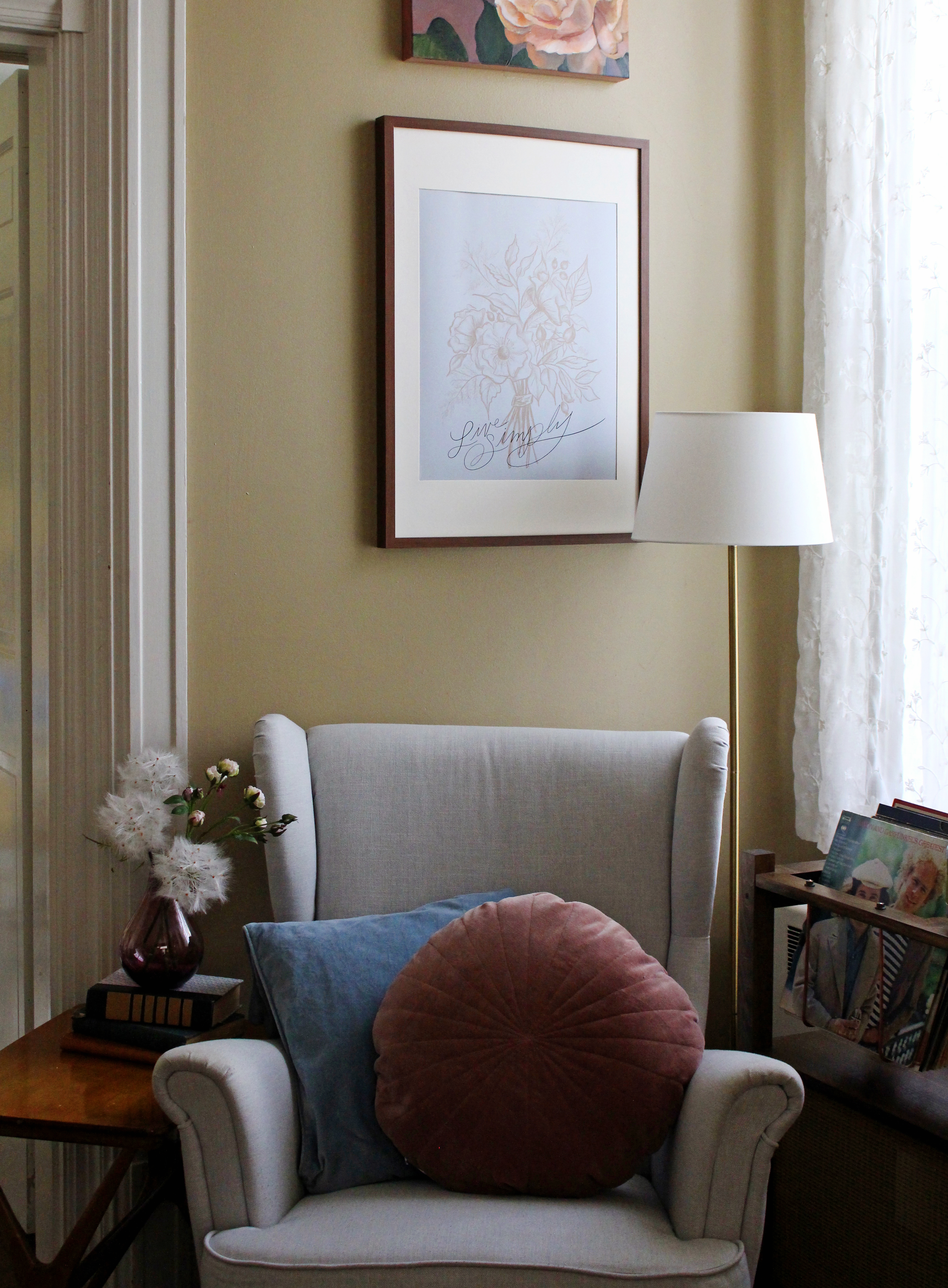 The summer floral pillow in lavender goes perfectly with this terracotta wall hanging. Here you have a great variety of materials, textures, and color all on a neutral palette with clean lines. This keeps your space looking sophisticated and clean.
Grab a few lavender items from our summer collection and give this color scheme a try. Pick any color and try these tips for a modern fun update to your space.
Happy Decorating!