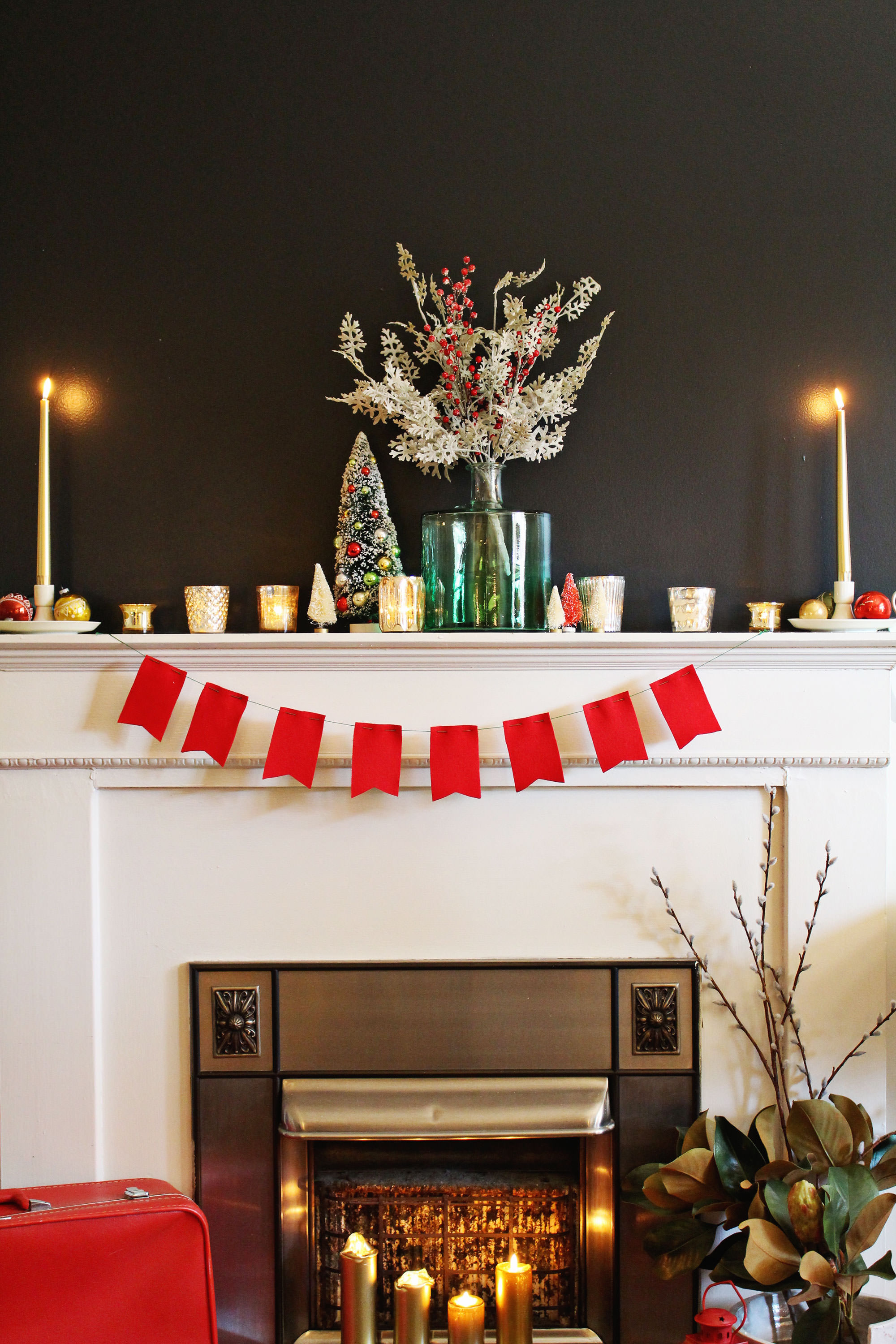 Hello Decorators!
I am so pleased to be sharing more holiday mantel decorating tips with all of the Lily and Val Living readers! Hopefully you checked out our last decorating tips post. I would like to help you make that mantel (even if you don't have a fireplace!) look like something from your favorite decorating magazine. It's easier than you think with some of these holiday styling tips! Enjoy these few tips to add to your bag of tricks.
For this décor we chose a more classic "Christmas" color scheme. Red, white, and green and some antique items help make this mantel décor welcoming and "homey".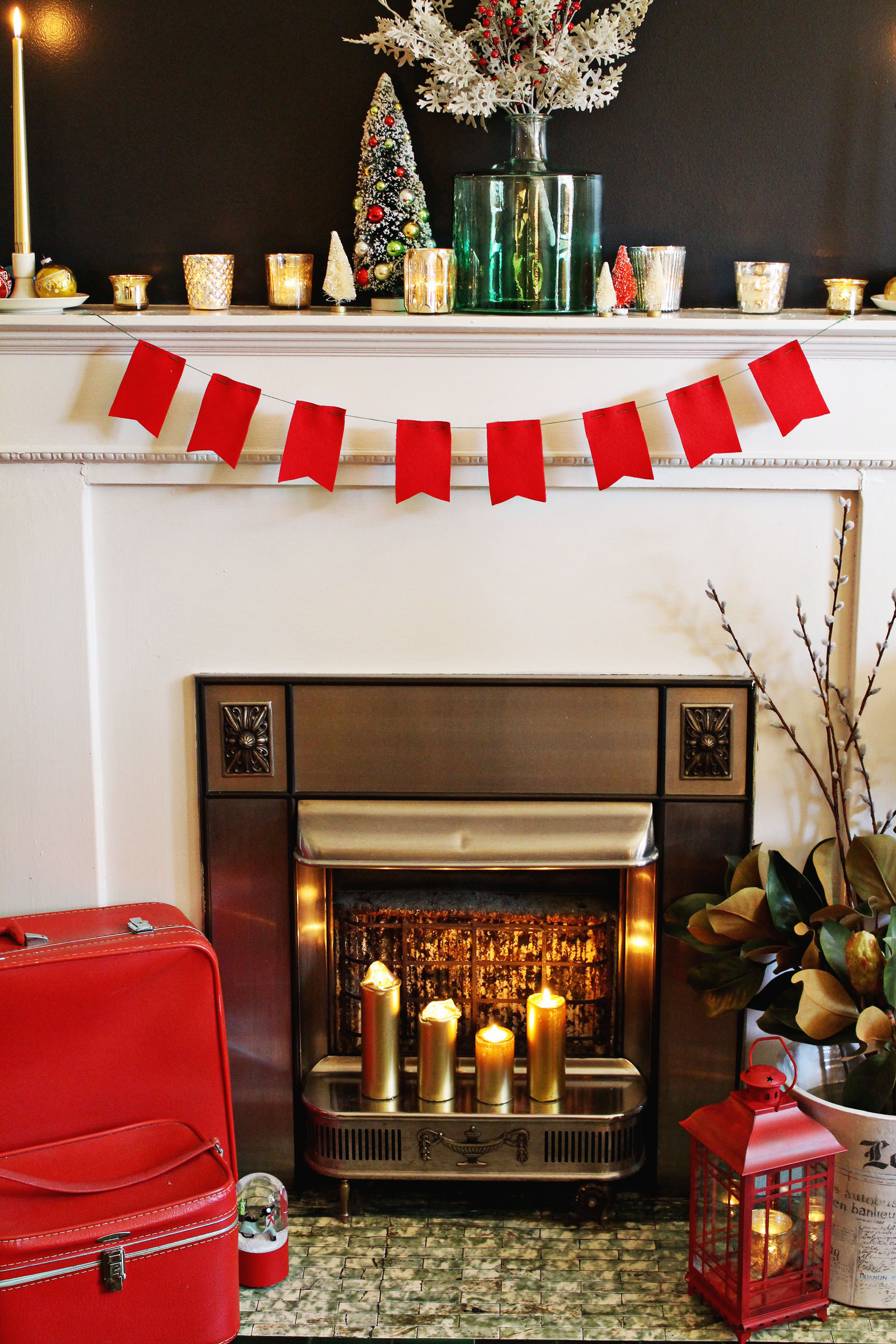 1. Symmetry gives instant balance.
If you want to go with a safe and easy way to style your shelf or mantel spaces, use the same items on either side. What is in the middle does not all need to be the same if you keep 1 major item even on either end of the space the same.
2. You don't have to use evergreens!
Evergreens are so beautiful for this time of year! But if you don't love these classic greens or just want to add a bit of unexpected style…use other greens…like lambs ear! The fuzzy whitish covering on the leaves give this plant a frosted look.
3. Bottle brushes!!!!
These are a few of my favorite things. Bottle brushes are of so "Laura Petrie" and you can use them all winter!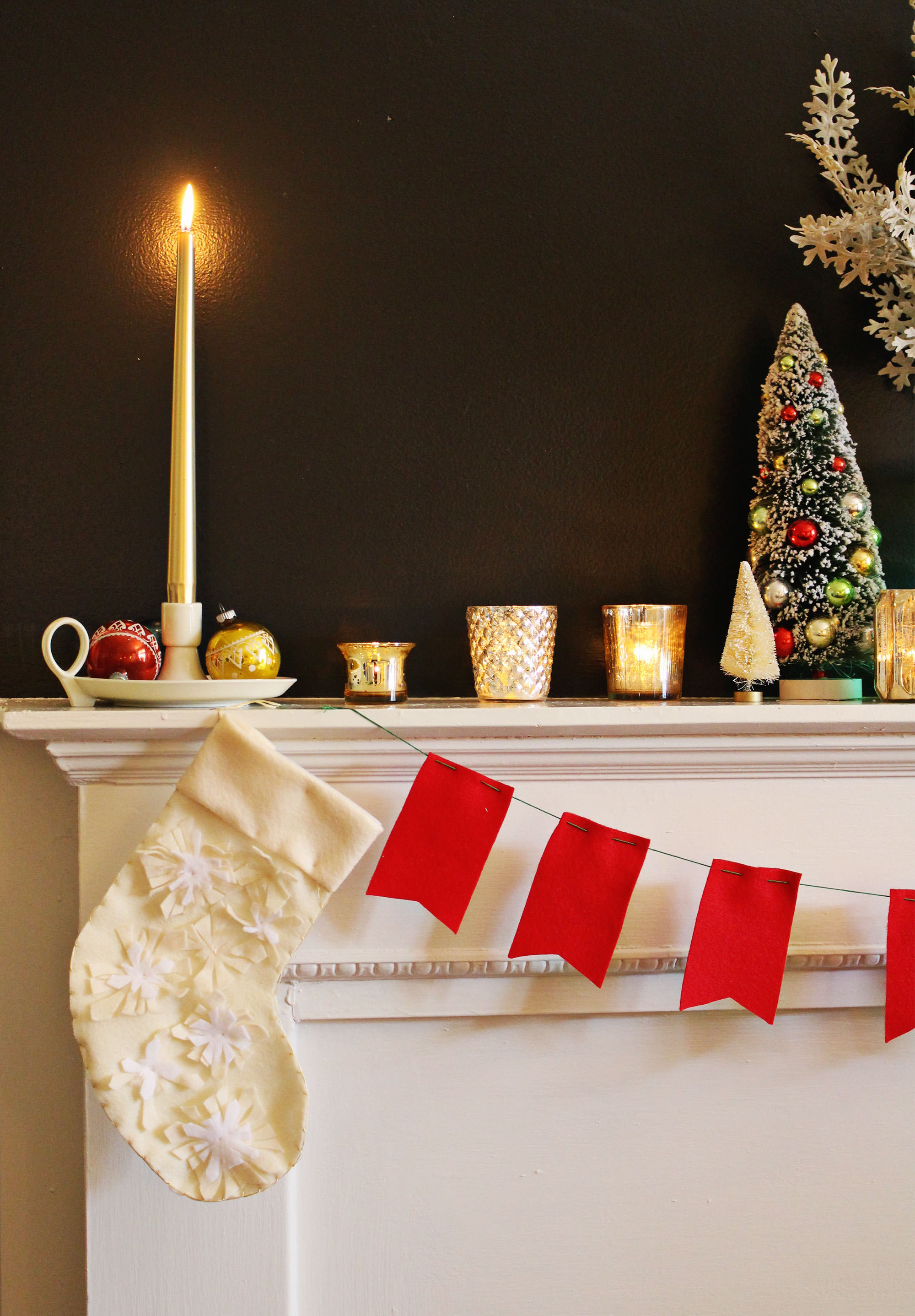 4. Your grandma's bulbs will be safe here.
For that extra nostalgic touch, use some old family ornaments. Sometimes the tree isn't the safest place for these delicate bulbs, so showcase your favorites on your mantel!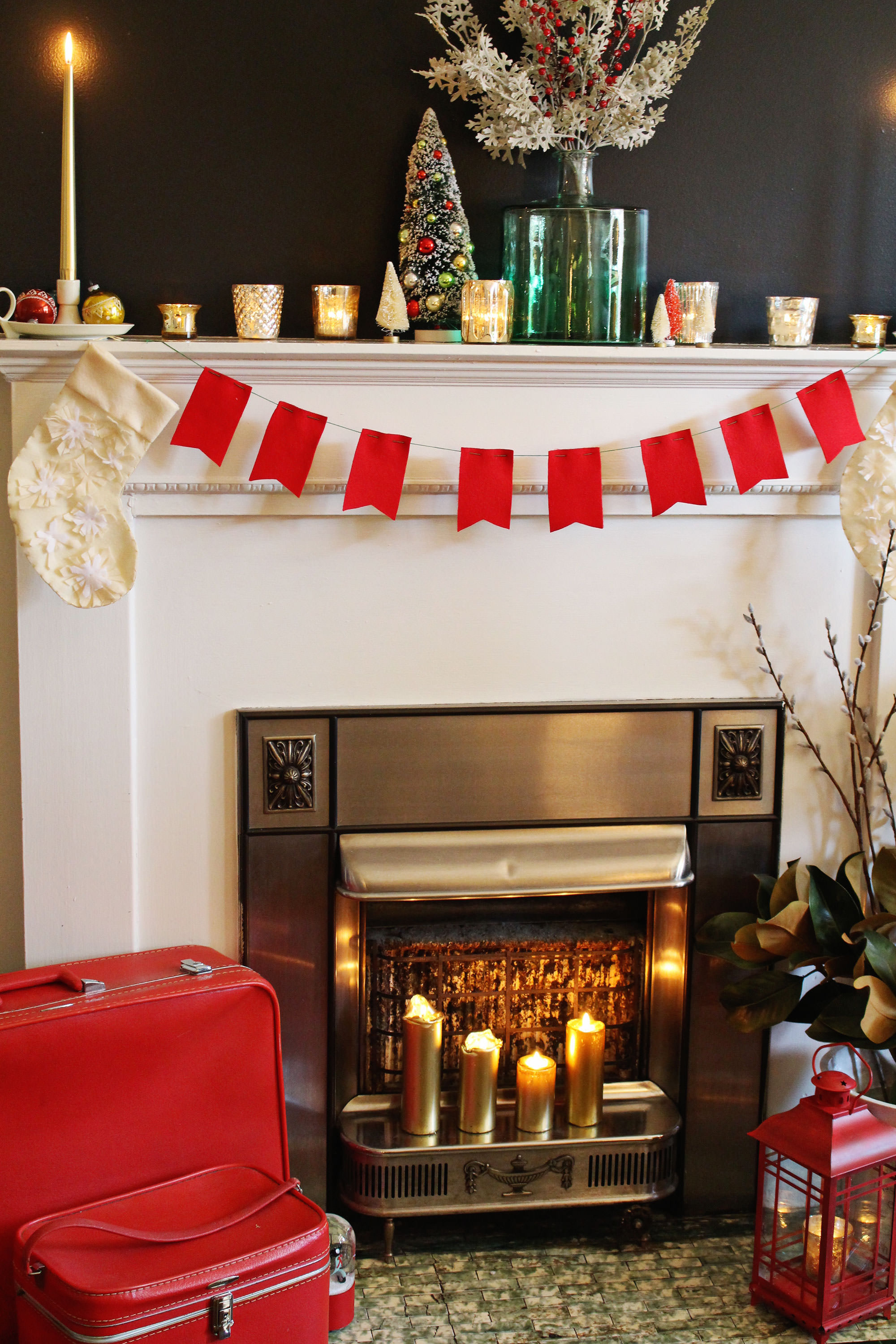 5. From the ground up!
Don't forget to decorate just a few special items to tie your mantel décor to your room. Here we used some great flea market retro suitcases, lanterns and dome beautiful magnolia leaves.