Can I just say how much I love lace? The gorgeous intricacies and sweet femininity make it so appealing to wear and decorate with. It also happens to be the inspiration behind one of my latest pieces!
Drawing chalk lace was definitely a meticulous, yet rewarding process and I enjoyed the task. Chalk worked perfectly to create the lace effect since I could vary the pressure and create bright white portions and lighter, translucent portions. The end result produced a realistic lace border – exactly what I was going for.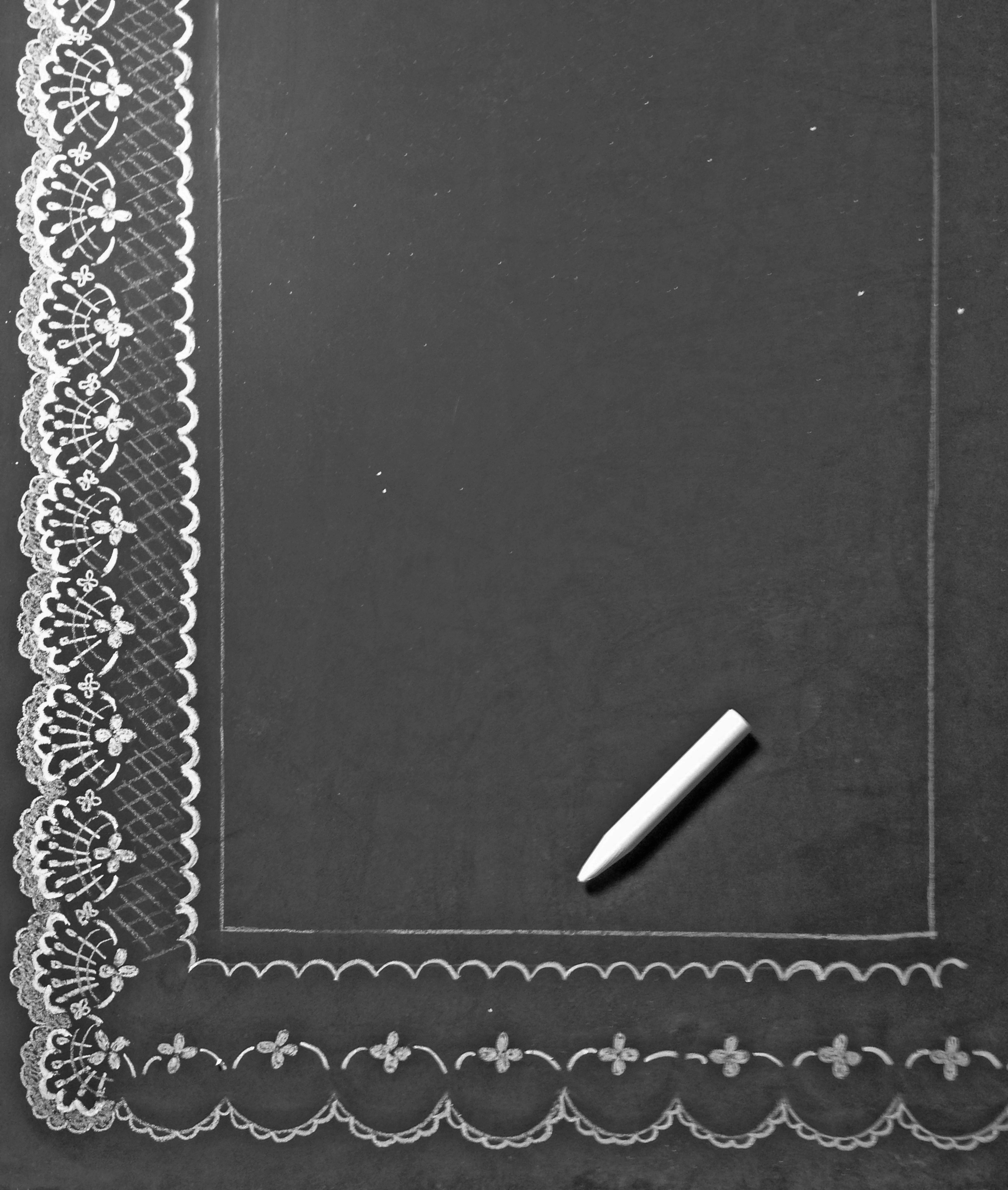 Choosing the wording for the hand lettered portion inside the border happened after I created the lace. After much thought, I decided on "When I Look At You, I'm Home." My goal was to create a print that was super cozy – reminiscent of Grandma's doilies and the comforts of home. The text fit perfectly with that feel.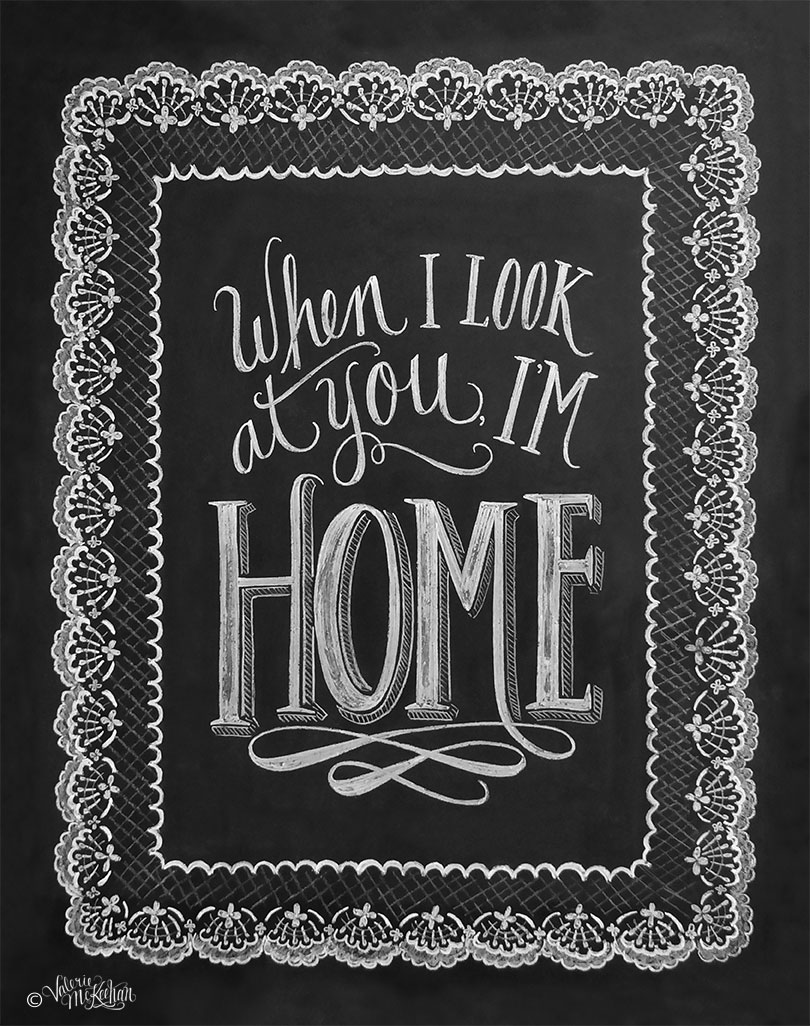 The finished design! I am so happy with how it turned out and I hope you will enjoy adding it to your home. 🙂 Click here to purchase.