Friends, did you catch my Facebook live announcement today?! I'm so thrilled to say the Lily & Val Flagship Store will be opening its doors THIS WEEK and we can't wait to welcome you inside these walls! Our Grand Opening Celebration will be held on Saturday, October 8th from 10am – 8pm! 
The L&V Team has been working like crazy behind-the-scenes getting the shop ready and adding the finishing touches. I was  in San Francisco over the weekend teaching a chalk lettering class at the Brit & Co Remake Event, while the team was at the shop working magic. When I walked in for the first time after being away for just two days – I CRIED! Guys, the shop is so beautiful and to see the Lily & Val brand come to life in this way brought tears to my eyes!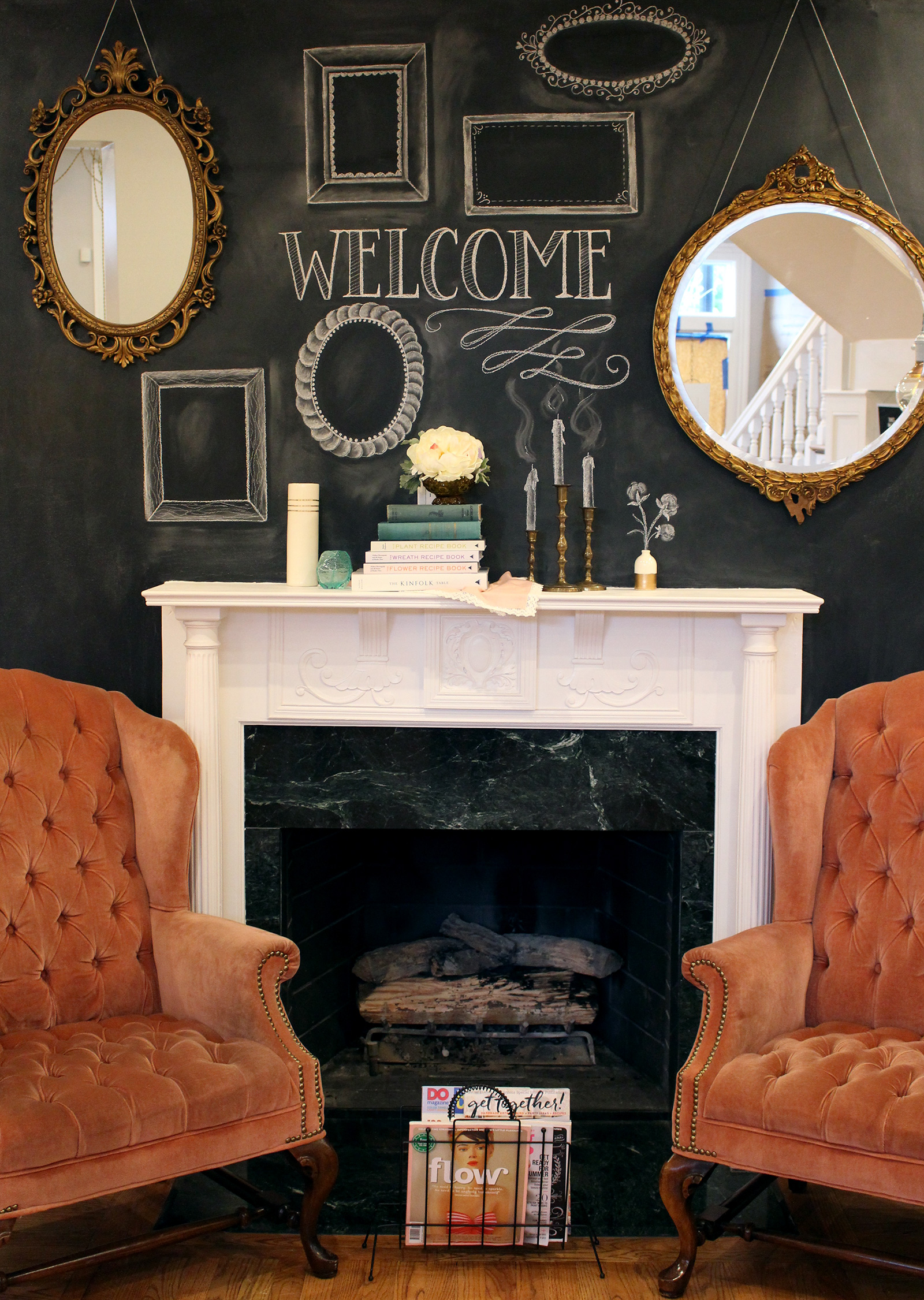 This chalkboard mantel wall has been my favorite part about the store since the beginning! You can watch a video of the chalk art going up on Instagram.  It's just such a cozy little nook of the shop.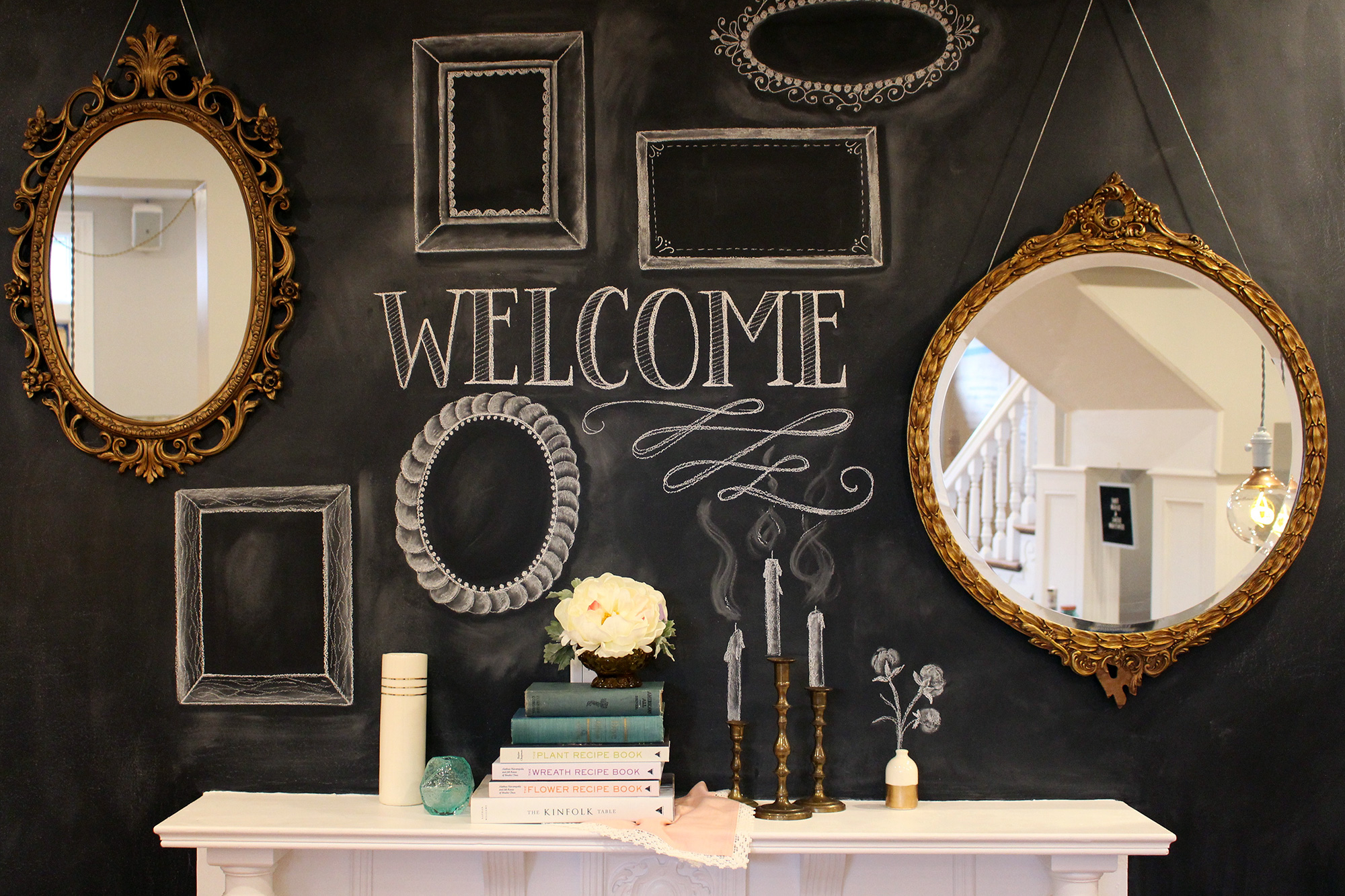 I don't want to give away more than I already have just yet, but I wanted to share just a few TINY peeks of some of my favorite little details…
At the grand opening, we will have a very limited number of hand-lettered and hand-painted local pumpkins (I'm swooning over the pink one)! These cute gourds are all unique and would be perfect for your fall tables!
You will also be able to find other one-of-a-kind items in the shop like vintage items and gorgeous faux floral arrangements! Can you believe this rose is faux?!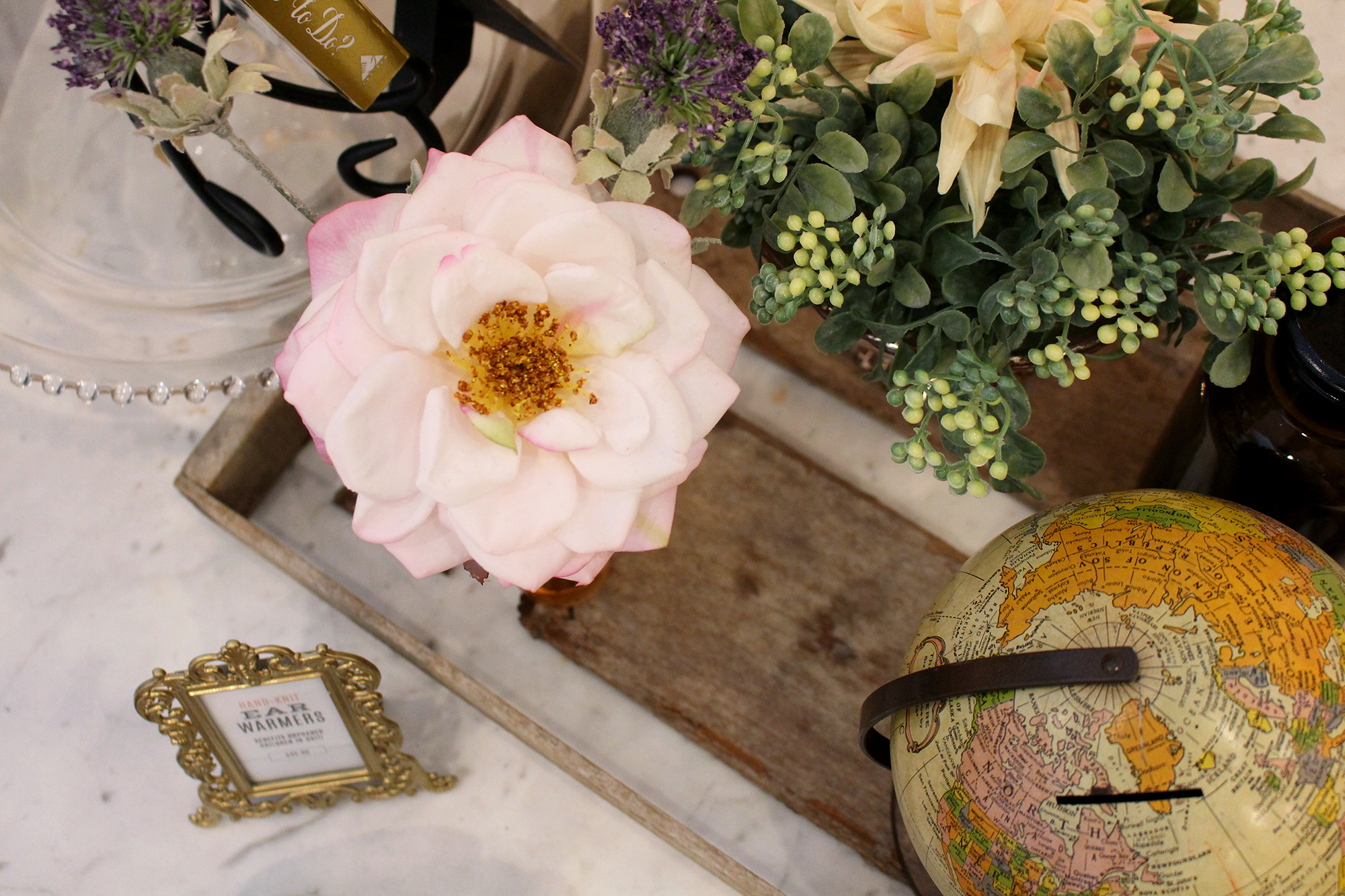 Of course, every Lily & Val Print will be available at our Print Bar and we have a Lily & Val card for every occasion on our card wall! We would be happy to help you find the perfect gift or treat for yourself! Also,  on Saturday, every purchase will enter you to win our grand opening giveaway prize!
More Details:
The store is located at 5900 Ellsworth Ave. Pittsburgh (in Shadyside). Our hours are Tuesday – Friday: noon – 8pm, Saturday: 10am – 8pm, Sunday: 1pm – 5pm, and closed on Mondays. (Parking is available in the lot off of South Highland Ave. We are located just across the walking bridge.)
Can't join us? 
If you're unable to visit the store on Saturday, we will be holding an online celebration on the Lily & Val Instagram! From Monday, October 10th – Friday, October 14th, we will post a giveaway EVERY day featuring a Lily & Val item paired with an item we are carrying in the store! We have partnered with a few of our favorite makers and brands for these giveaways! It's going to be such a fun week!
I just wanted to say thank you again for every sweet word, comment, and post about the shop! This is such a dream come true and it wouldn't be possible without you guys and all of your tremendous support. I'm so grateful for each of you!