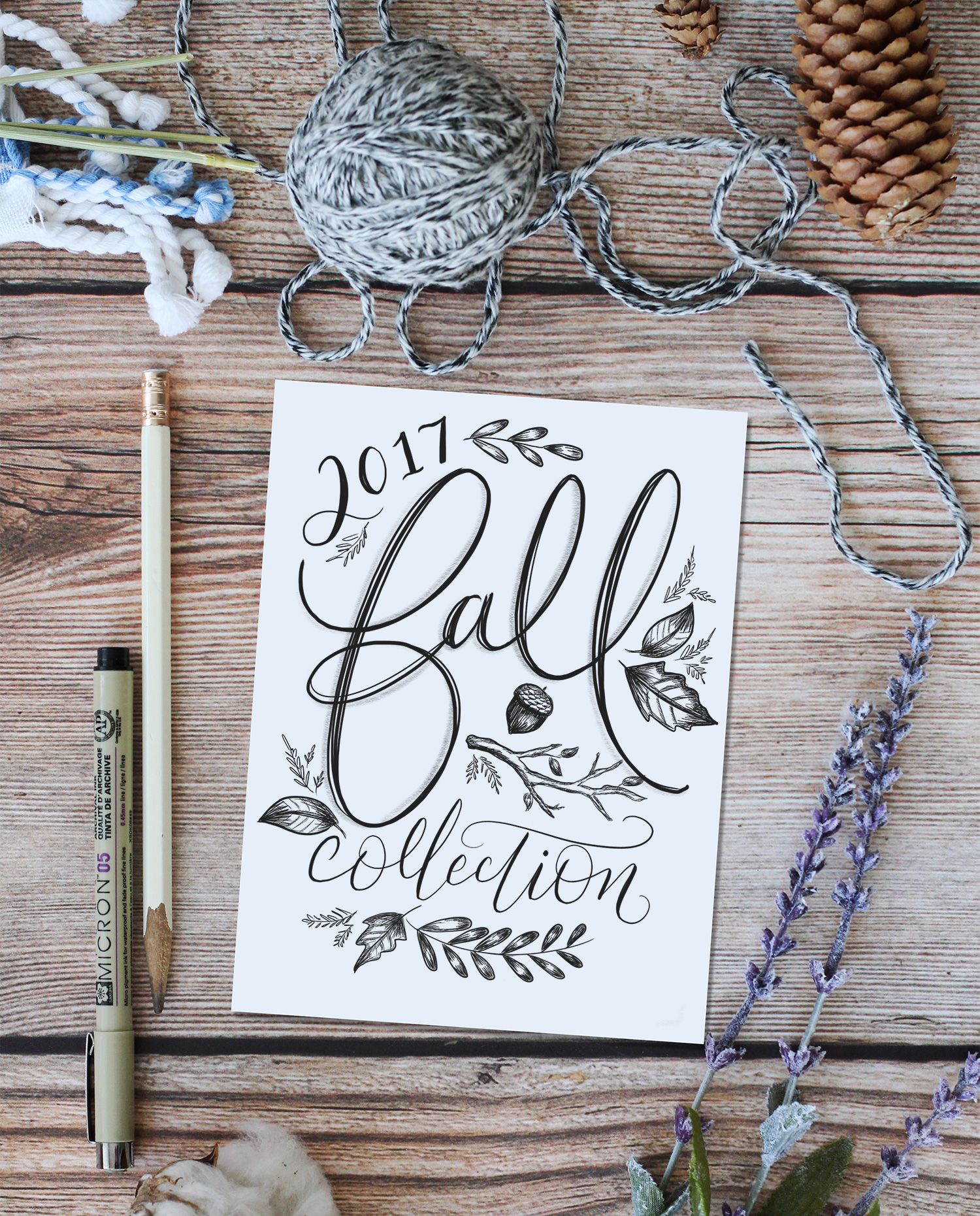 I am giddy, you guys!! If you've been following me for any length of time, you probably noticed that I am obsessed with Fall! Yep, I'm one of those people that count the days to pumpkin spice everything and breaking out my sweaters for the first time. I'm not afraid to admit it. With that said,  I'm pleased to introduce the 2017 L&V Fall Collection and a brand new product!
This year, the fall designs are quite different for me. They speak to my heart lately. I've been feeling this pull for simplicity. A fresh start. I think the coming of Fall gives us a new sense of routine and craving for refreshment after a busy summer.
To me, it boils down to this: SLOW. I crave slow. I crave cozy and intentional and imperfect. Enter the new Fall designs….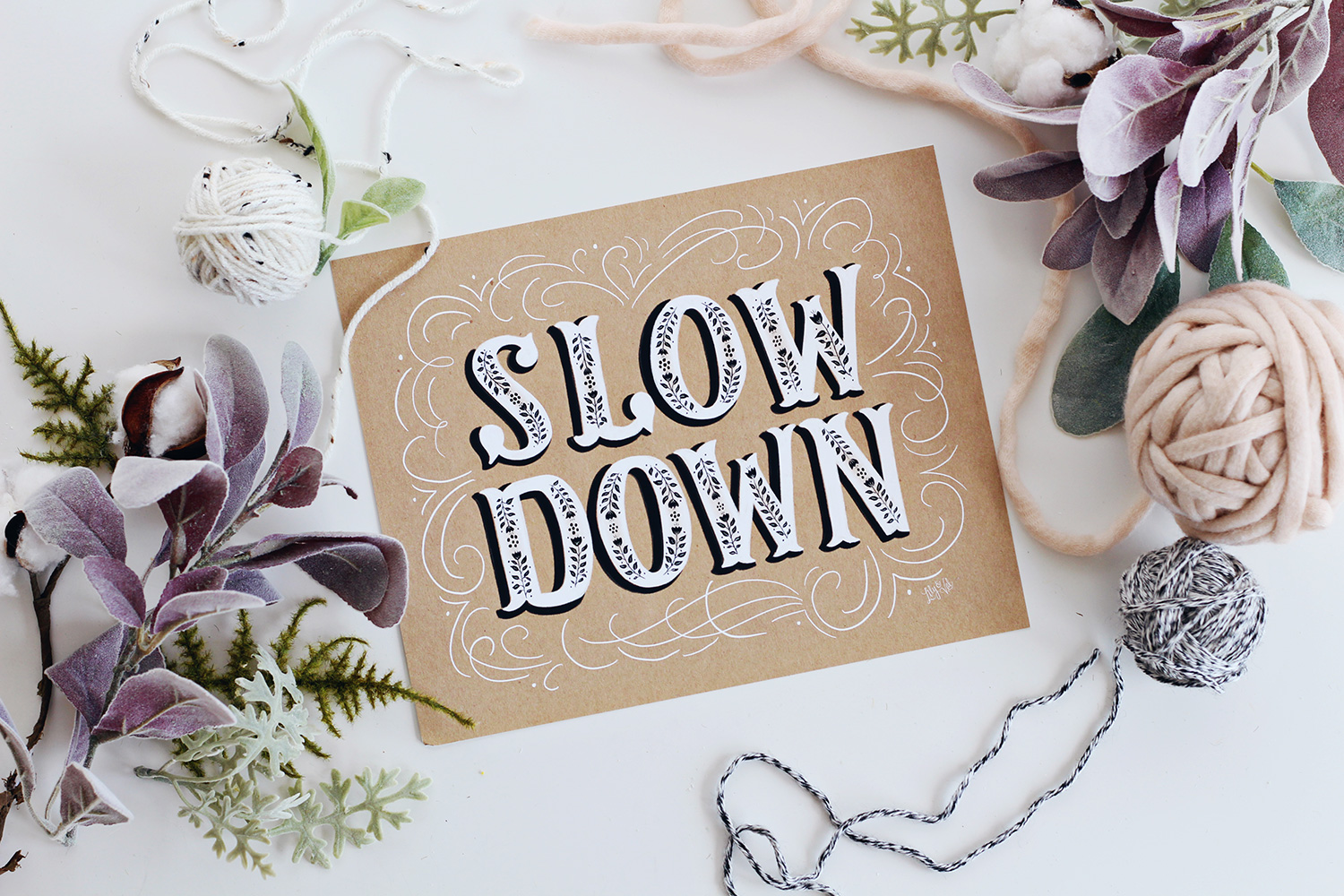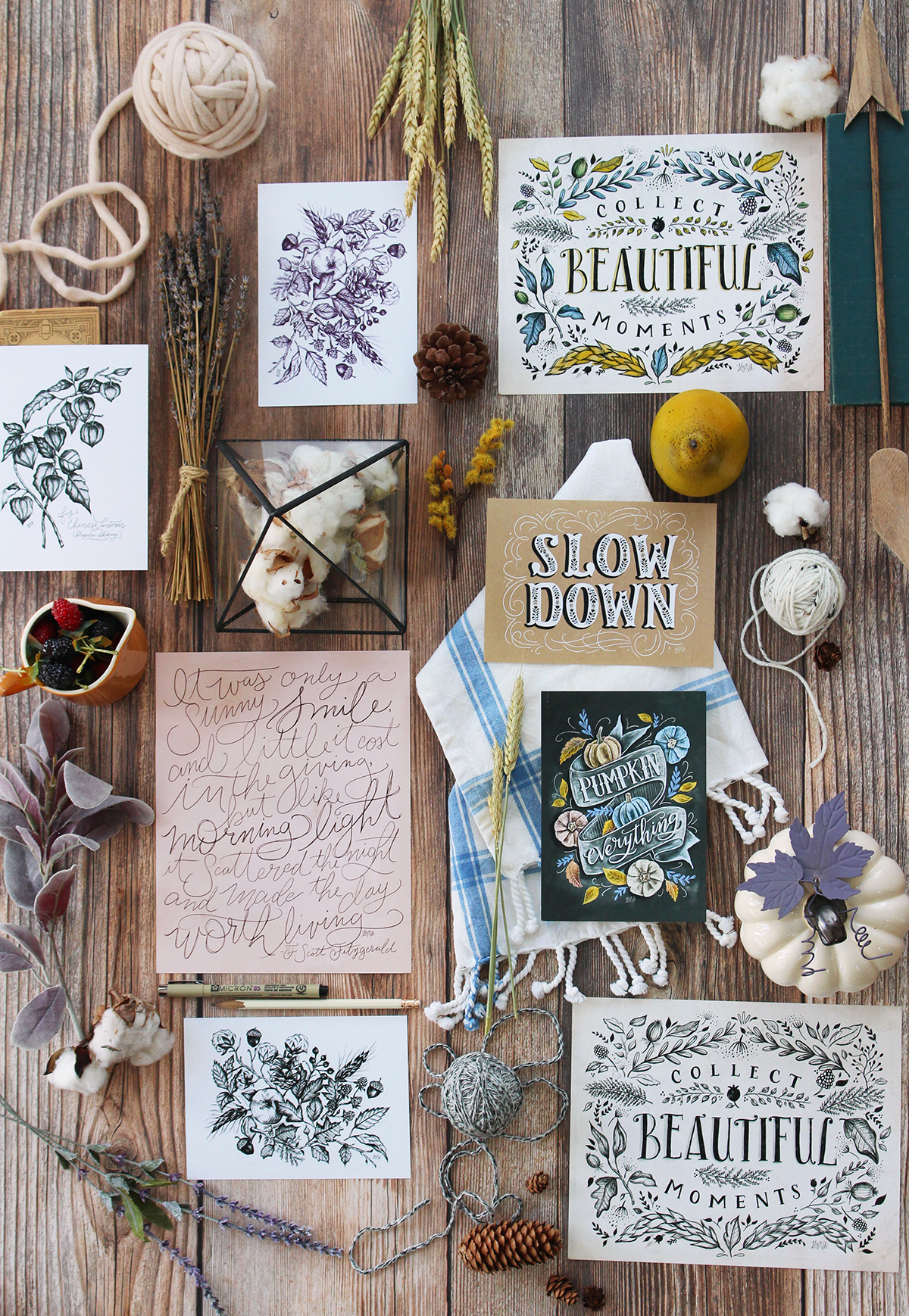 More about this collection:
Slow. It. Down. With a sophisticated color palette, loose lettering, and elegant botanicals detailing the pieces, this fall collection is not your average autumnal art.
It's intentional. It's cozy. It's a reminder to step back from your busy fall schedule and refresh your soul with the simple things.
Do you hear those leaves crinkling beneath your feet? Are you wafting in that pumpkin spice scent? And when's the last time you really, really saw your loved ones smile?  It's a grown-up, non-traditional take on fall decor that will blend well into wintertime—not that you're rushing it.
That sums it up perfectly!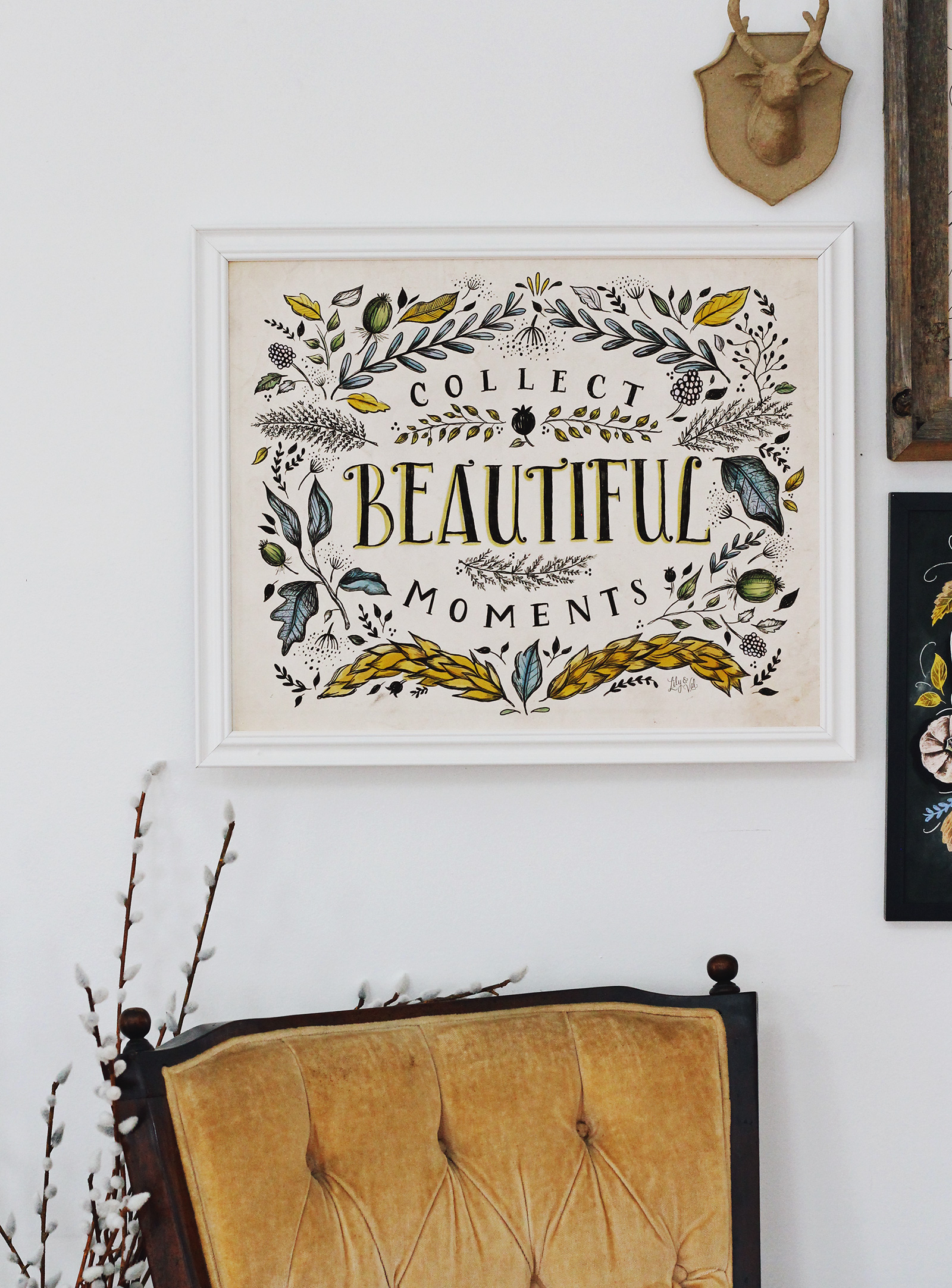 The other thing I love about this collection is that the art is designed to coordinate! It's an instant gallery wall waiting to be placed, featuring bold attention-grabbers (like "Pumpkin Everything" and "Slow Down" as well as calm, texture-adding pieces (like the "F. Scott Fitzgerald poem"). We even put together two gallery wall set options to make pairing and sizing a breeze, but really, they all can go together on a wall.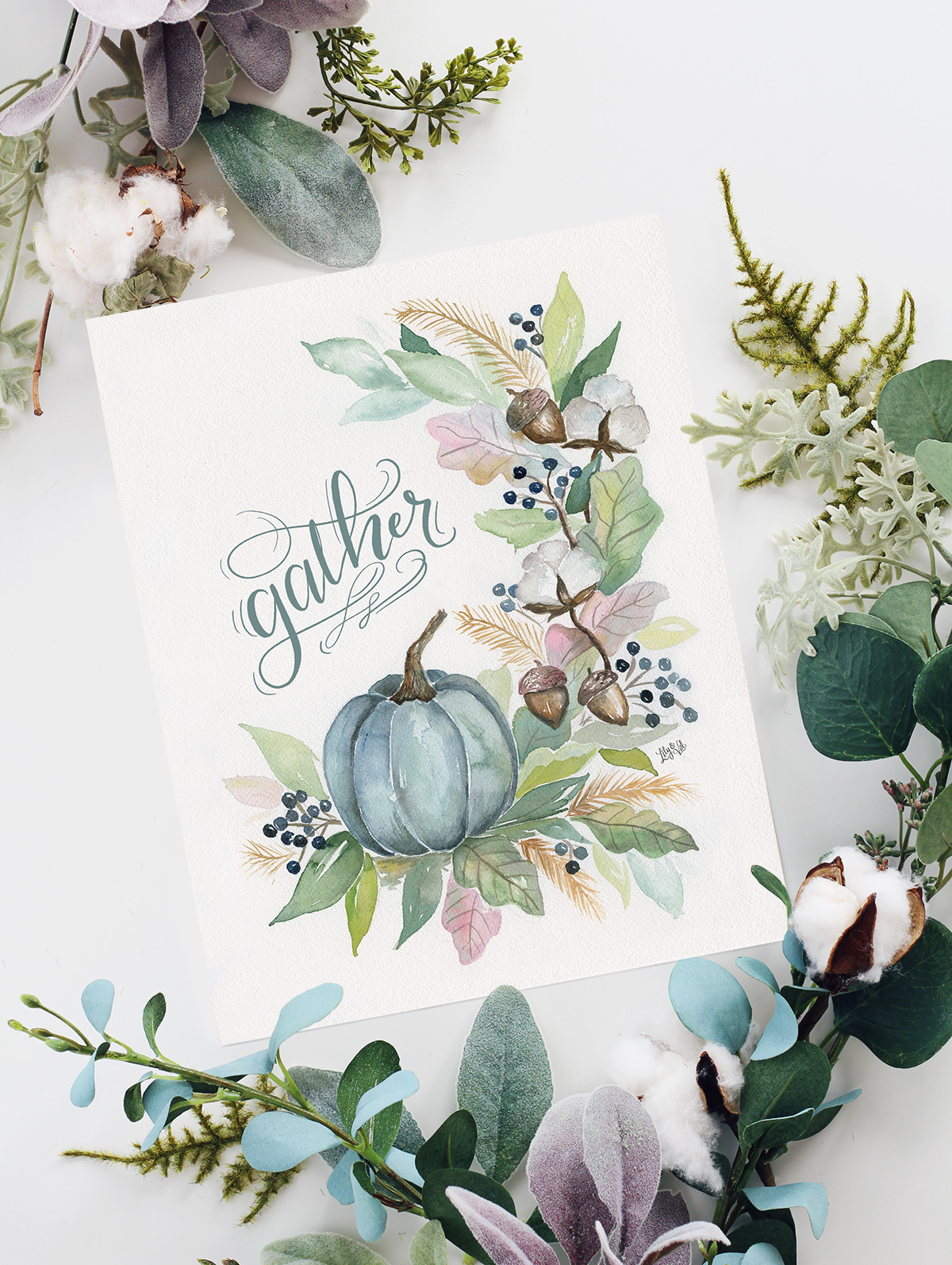 My hope is that these new designs will warm your home and cozy it up as we preparing to go into the colder months!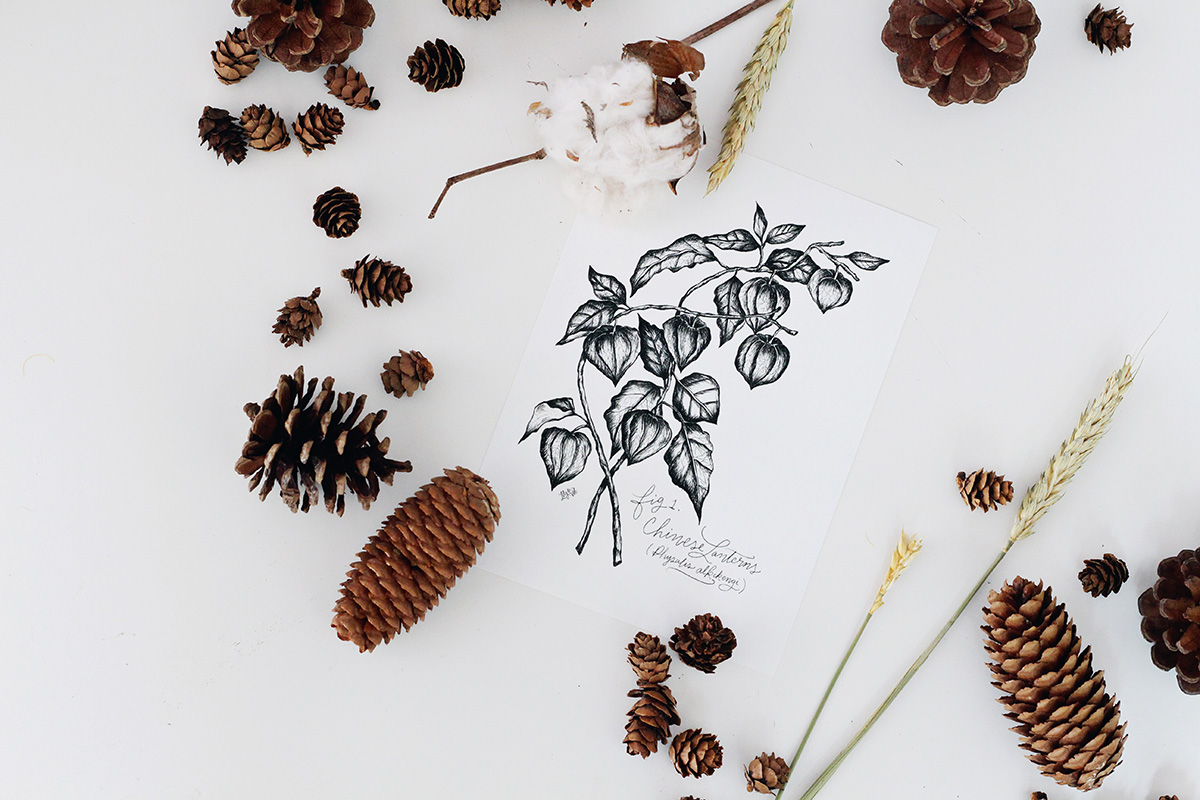 Introducing a Canvas Option!
In other HUGE news, as part of our Fall Collection Launch, we have introduced a canvas option!!!
For years, we have heard requests for ready-to-hang canvas! We finally found the right partner and printer to be able to offer these to you. Each one is printed and hand-stretched right here in Pittsburgh. I cannot wait for you all to see how beautiful they are!! Every L&V print now has the gallery canvas option! Read more about L&V canvases here.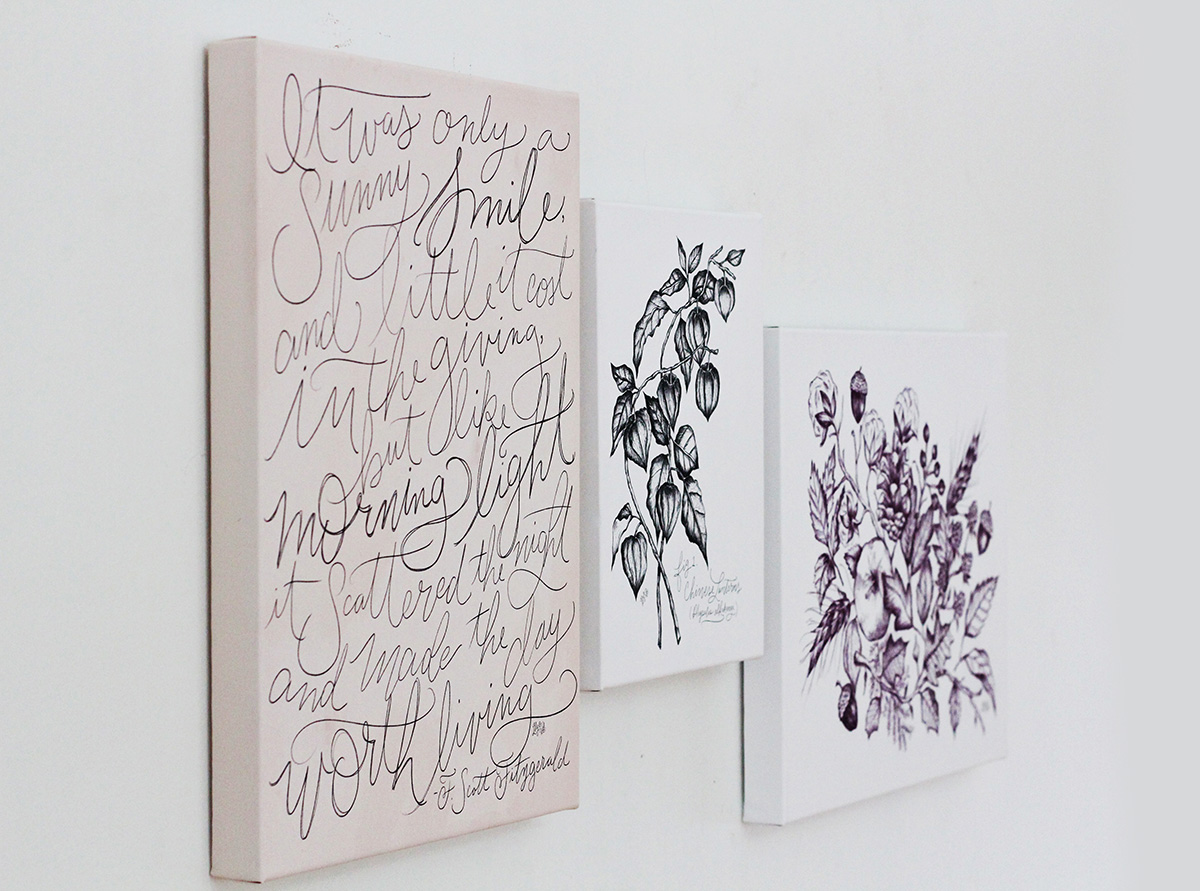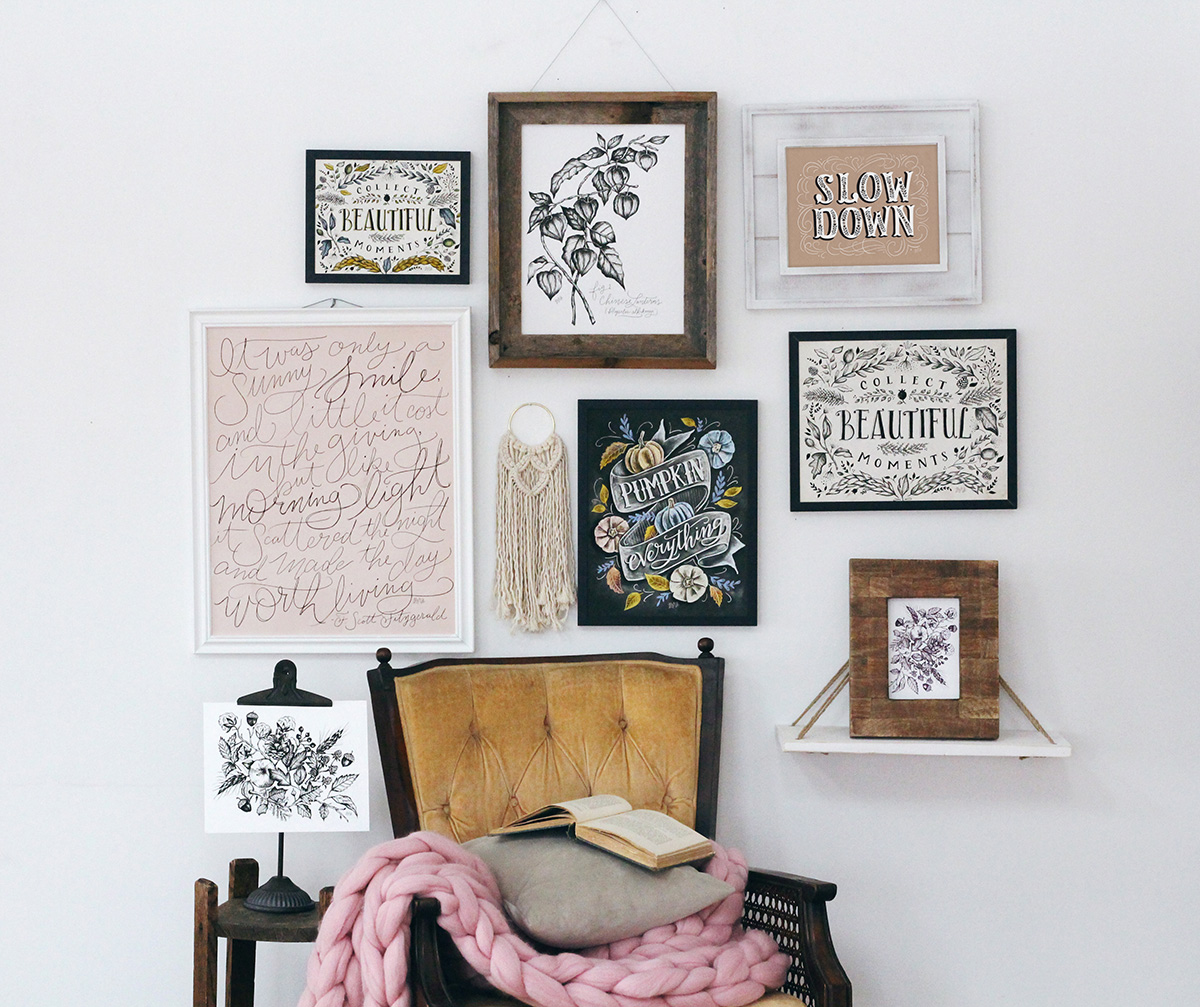 See each new print up close and read about each one by visiting the shop here.
I can't wait to hear what you think! Happy Fall decorating, my friends!