First of all, these past couple months offering live workshops at the Lily & Val Flagship Store in Pittsburgh has been such a joy! I've loved sharing my passion for chalk lettering with you in person and I'm excited to continue that with… Chalk Project Nights!
The first one will be held on Monday, August 7th from 6:30 – 8:30!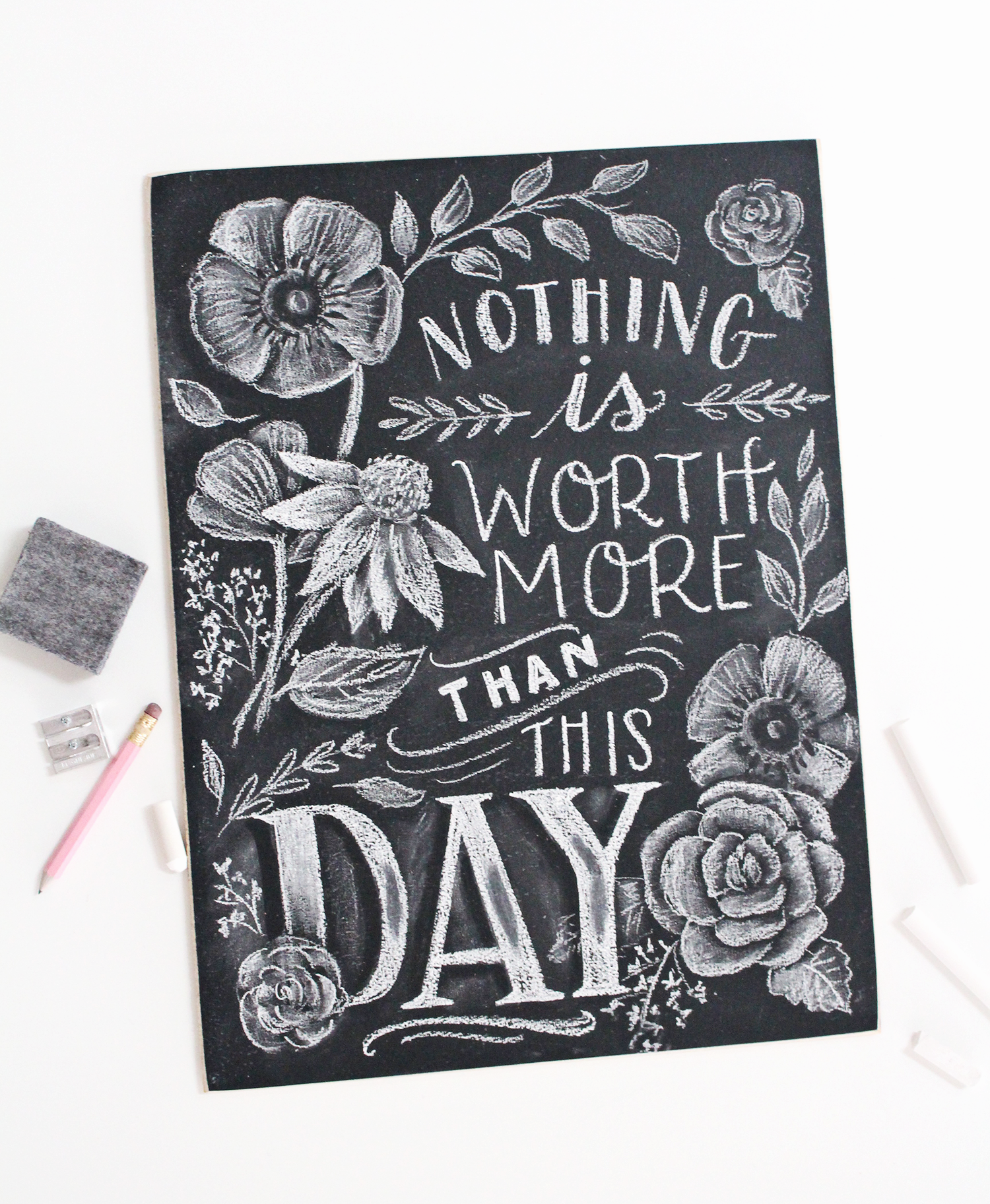 What Are Chalk Project Nights?
These special workshops will walk you through a chalk art sign from start to finish! I will teach you all the steps for creating the sign in our intimate workshop space, and you will have a new sign at the end to proudly display!
The August 7th class will feature this hand-lettered quote – "Nothing is worth more than this day" – amidst chalk flower illustrations.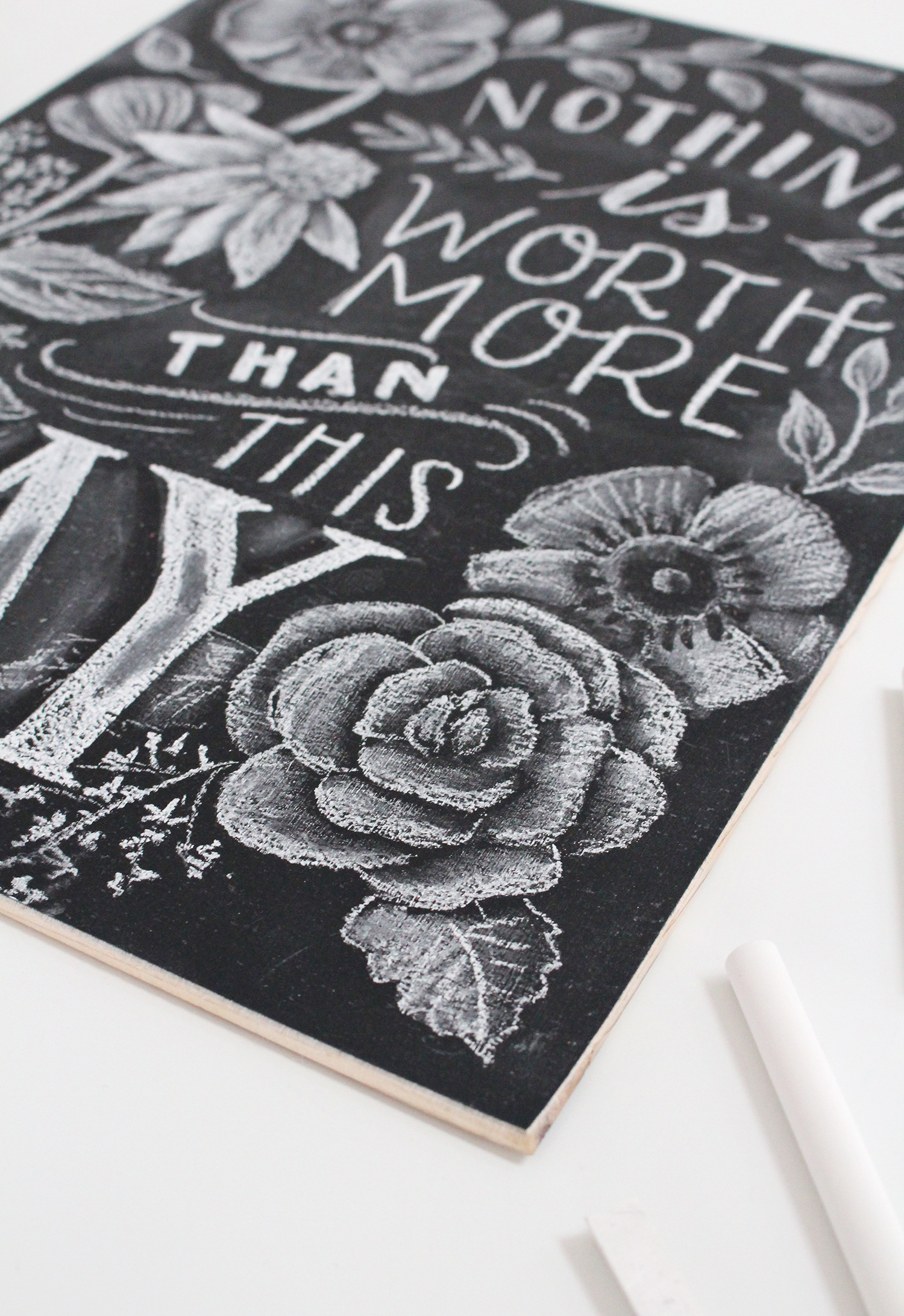 More Details…
Beginners are welcome although some previous lettering or drawing experience would be helpful.
All supplies will be provided for the project. We will utilize a combination of my favorite Crayola chalk and a smudge-free product called, Butterstix. You will want to make appropriate arrangements for transporting your sign home as some portions of the sign will smudge!
I'm also really excited about the chalkboards we will be using! Everyone will receive a handmade 12″ x 15″ chalkboard sign made exclusively for us by Scott at Rivet Design Co. Scott built so many pieces for our store and he is just the best!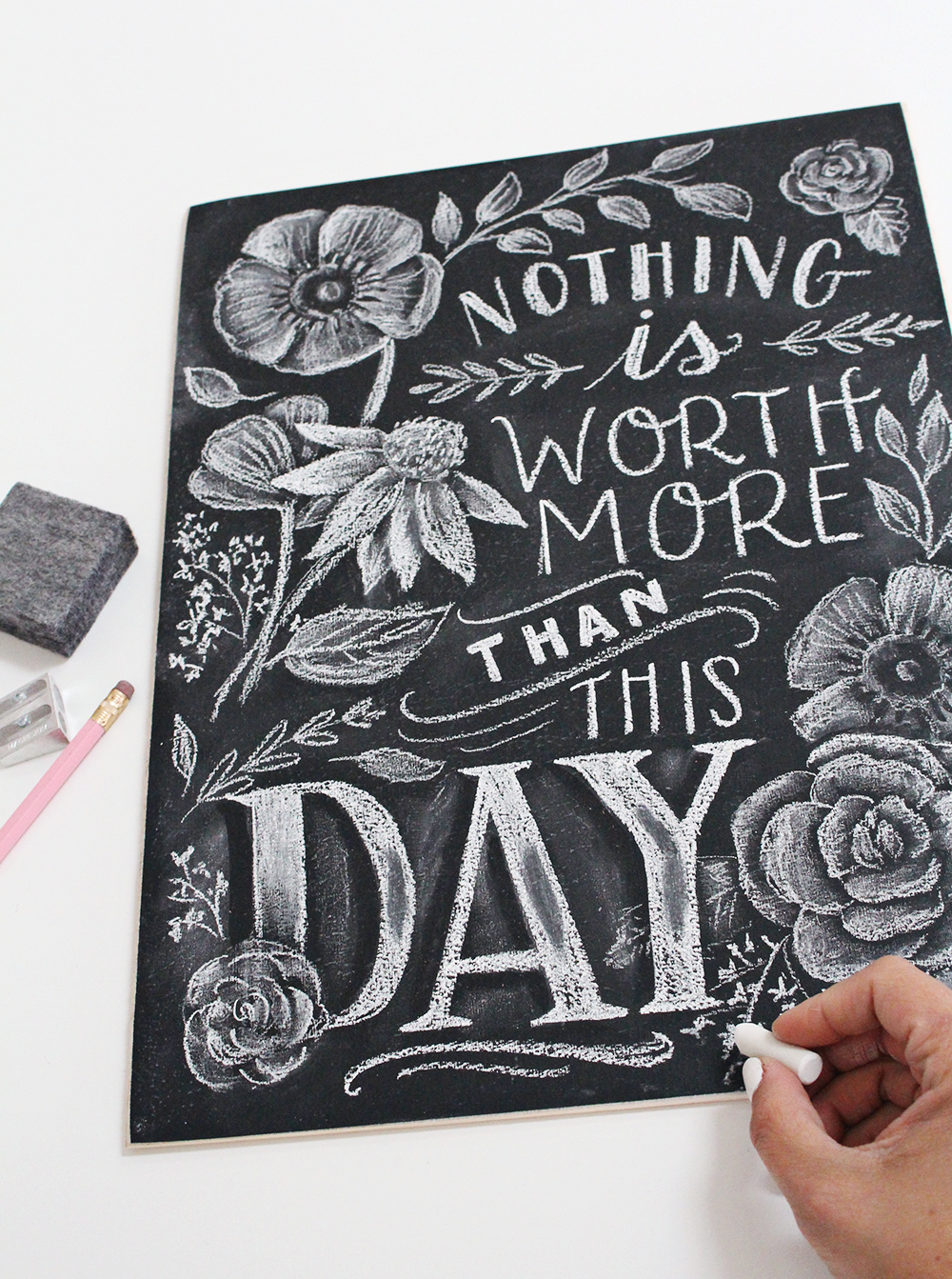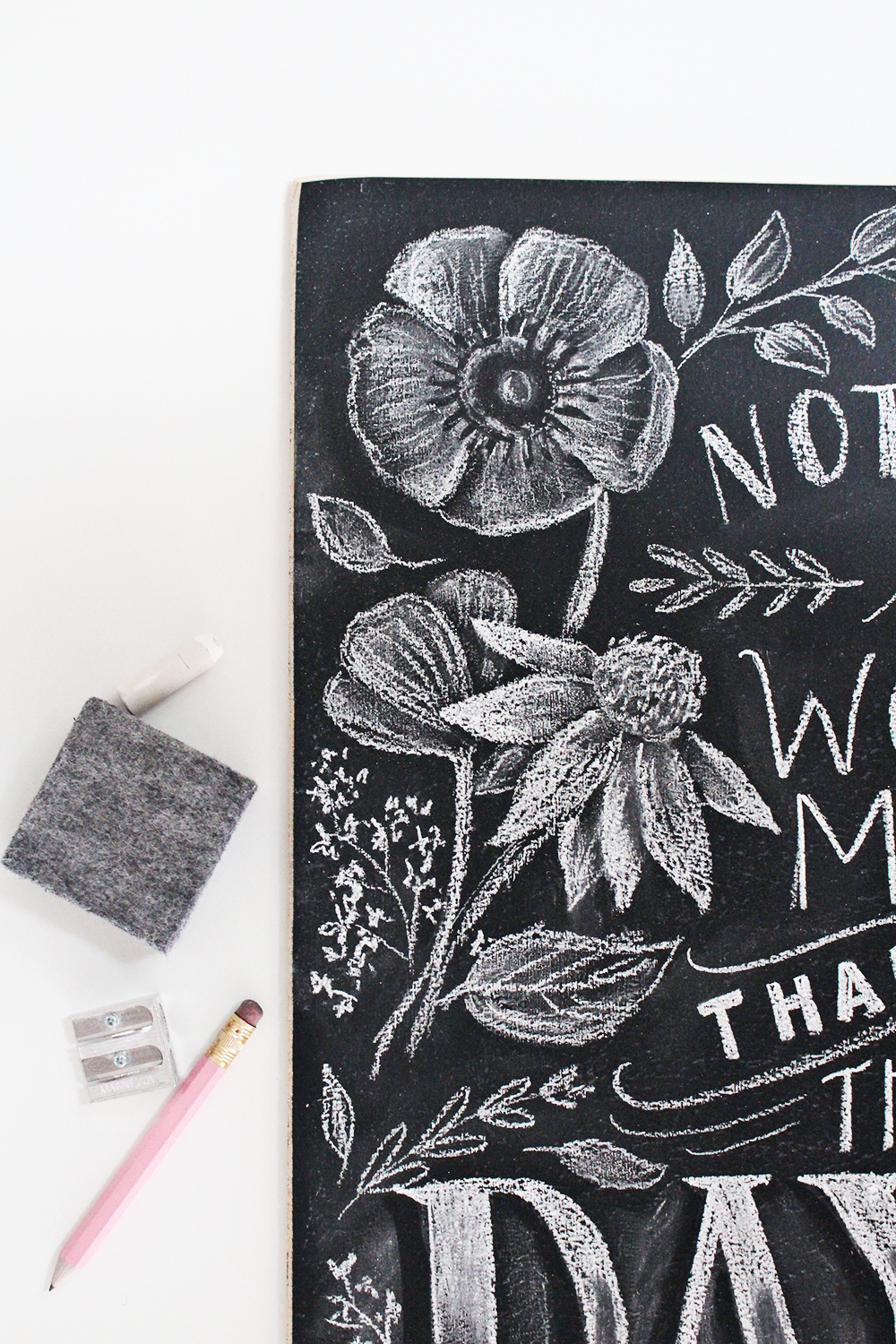 After we complete our signs, there will be time for private shopping in the Flagship Store with a special discount! I hope to see you there!!