Friends, it's that time of year! Today is a day I look forward to and our biggest launch of the year… introducing the 2018 L&V Holiday Collection: A Good Old Fashioned Family Christmas!
Oh, am I ever excited for this year's theme!  Is there anything better than being home for the holidays? The inexplicable warmth of being curled up in your PJ's, a cup of peppermint hot cocoa in hand and a cozy blanket on your lap. The lights are twinkling on the tree, each ornament proudly hung, each one with a story to tell of Christmas past…
If you know me, you'll probably know this: 1. I'm quite the homebody and 2. My heart often turns wistful for nostalgia and the family memories I hold dear. Combine these two things and you have the 2018 Holiday Collection, "A Good Old Fashioned Family Christmas!"
The collection is a celebration of coming home for the holidays with the people you love, the nostalgic traditions that make the season bright, and a few dashes of playful whimsy & fun thrown in too (it is a Christmas Vacation quote, after all.)
A few favorite pieces from the collection…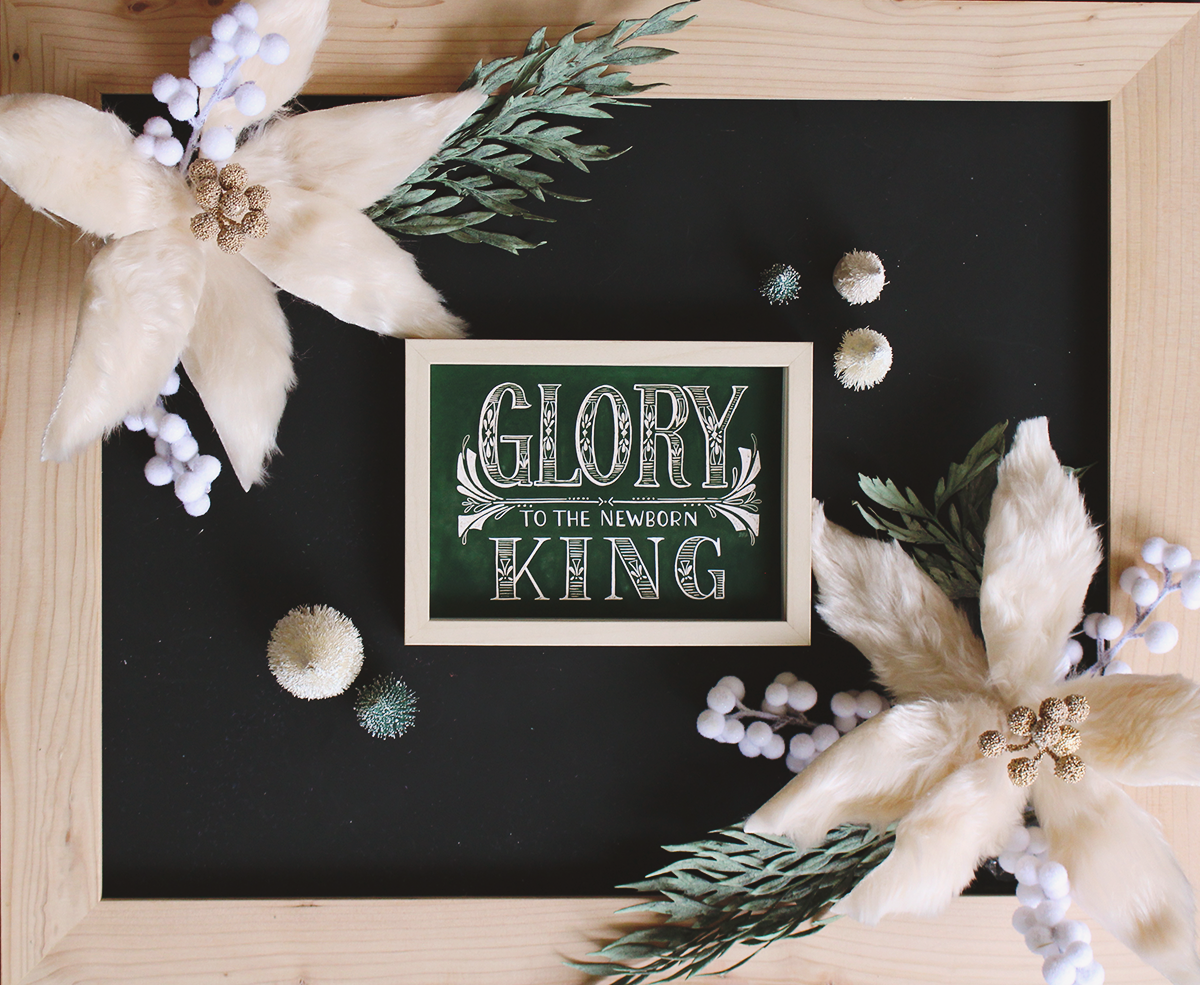 This beautifully hued Christmas-tree-green chalkboard design bursts with bold, majestic hand-lettering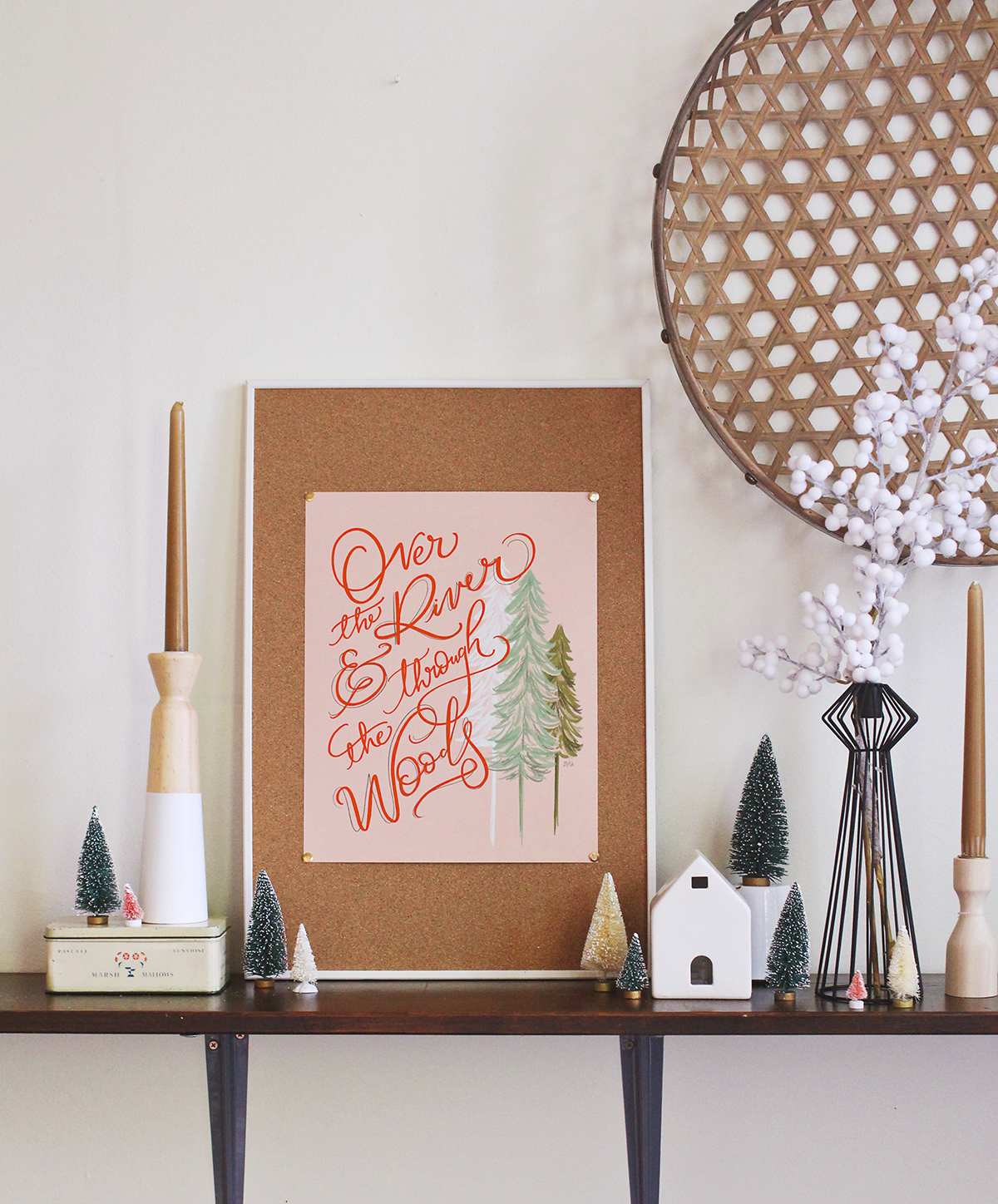 …to Grandmother's house we go…
My most cherished memories involve Christmas Eve at my Grandma's house. I remember my parents would play Christmas music on the way while my siblings and I would stare out the windows, admiring the lights. Grandma's house was a tight squeeze with my parents, siblings, cousins, aunts, uncles, and me, but we didn't mind. I knew the next day was Christmas morning, but I never wanted this night at Grandma's house to end.
The new designs were extremely fun to draw, with a nod to retro style, playful colors, and cute illustrations.
An old-fashioned family Christmas would be nothing without family. Whether you're participating in years-old traditions or making memories with your new little family, being home for the holidays is more about who you're with rather than where you are.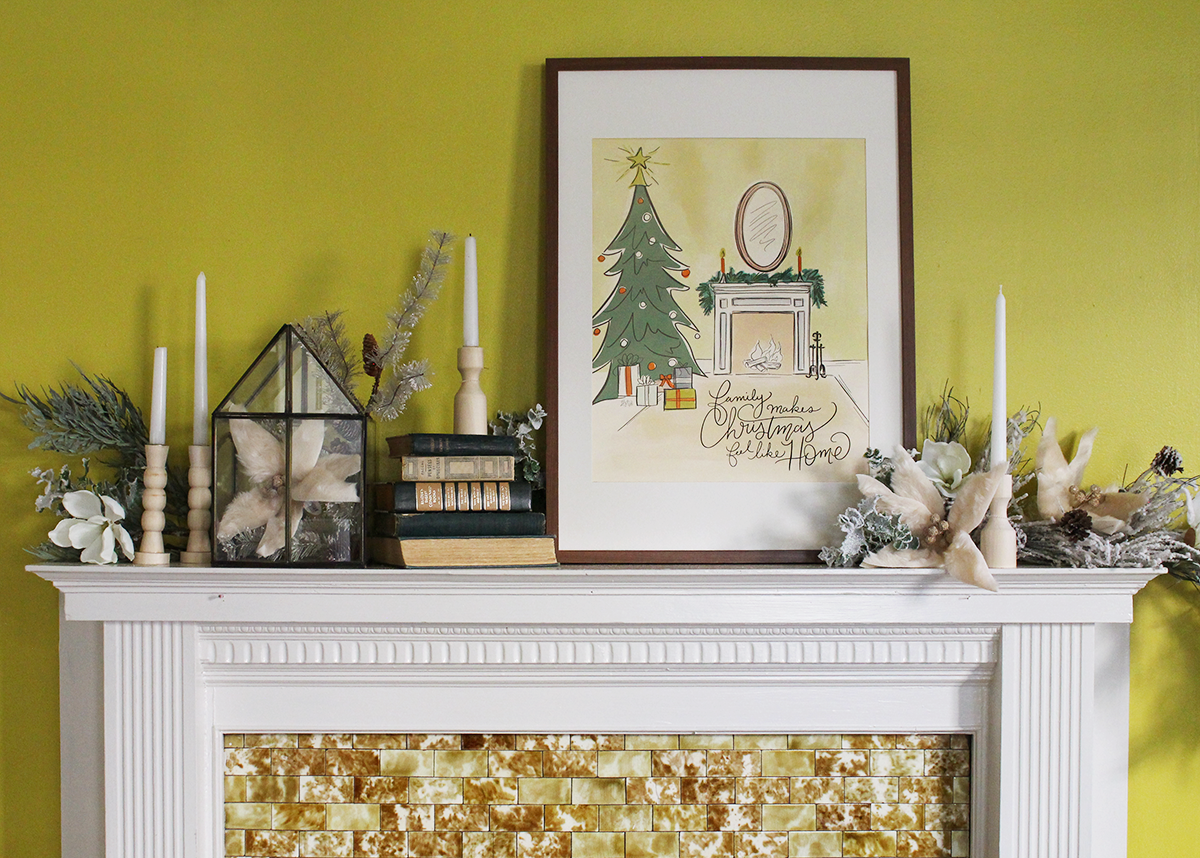 New cards are also here to help you send warm wishes this season!
In addition to new cards, we have two new boxed card sets! I especially love the "Home Sweet Home Card Set" with vellum envelopes! It allows the cute hand-drawn house design to show through when the card is addressed!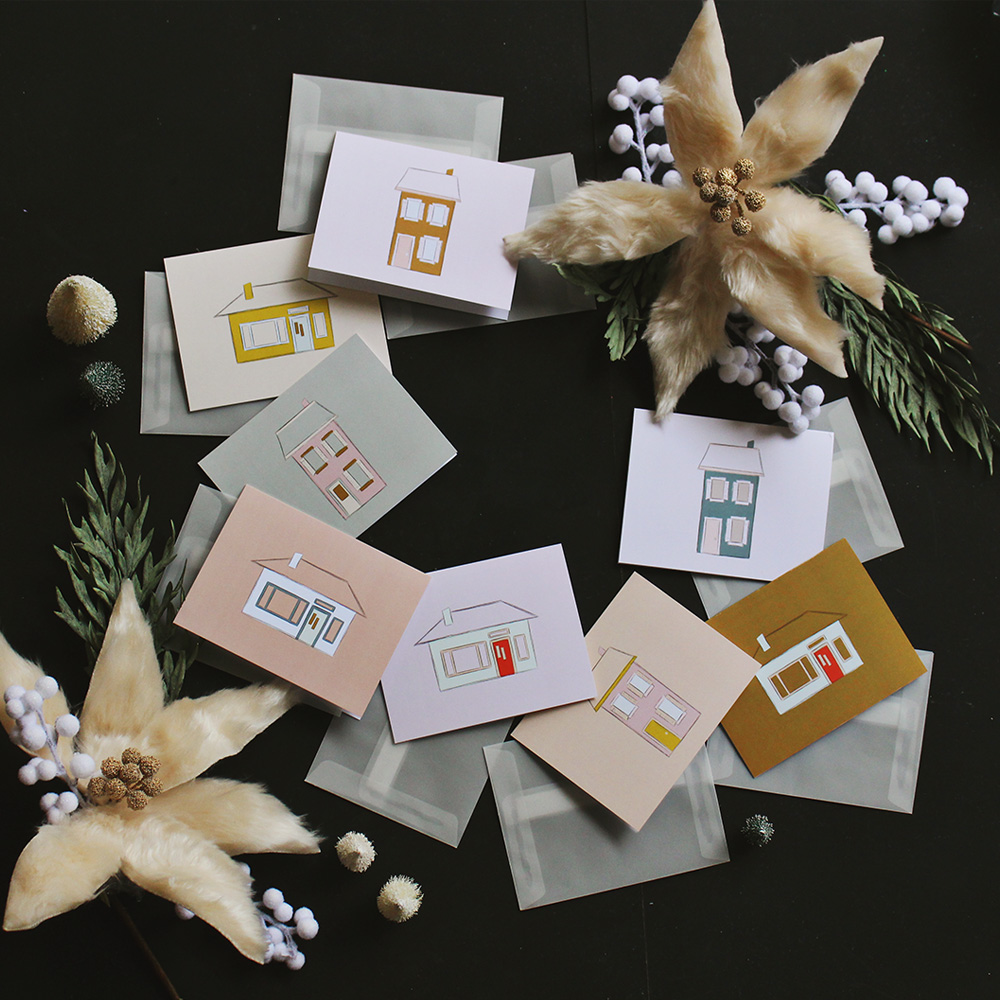 And let's not forget about L&V Pillows!
Four new designs feature a two-sided design, which is like getting two pillows in one.
Also, for this holiday collection all about HOME, it seemed like the perfect time to introduce our Home Sweet Home State Collection! Each state features "you can't beat home sweet home" lettering & foliage illustrations. These states are the beginning, so if you don't see your state listed for now, please drop us a line.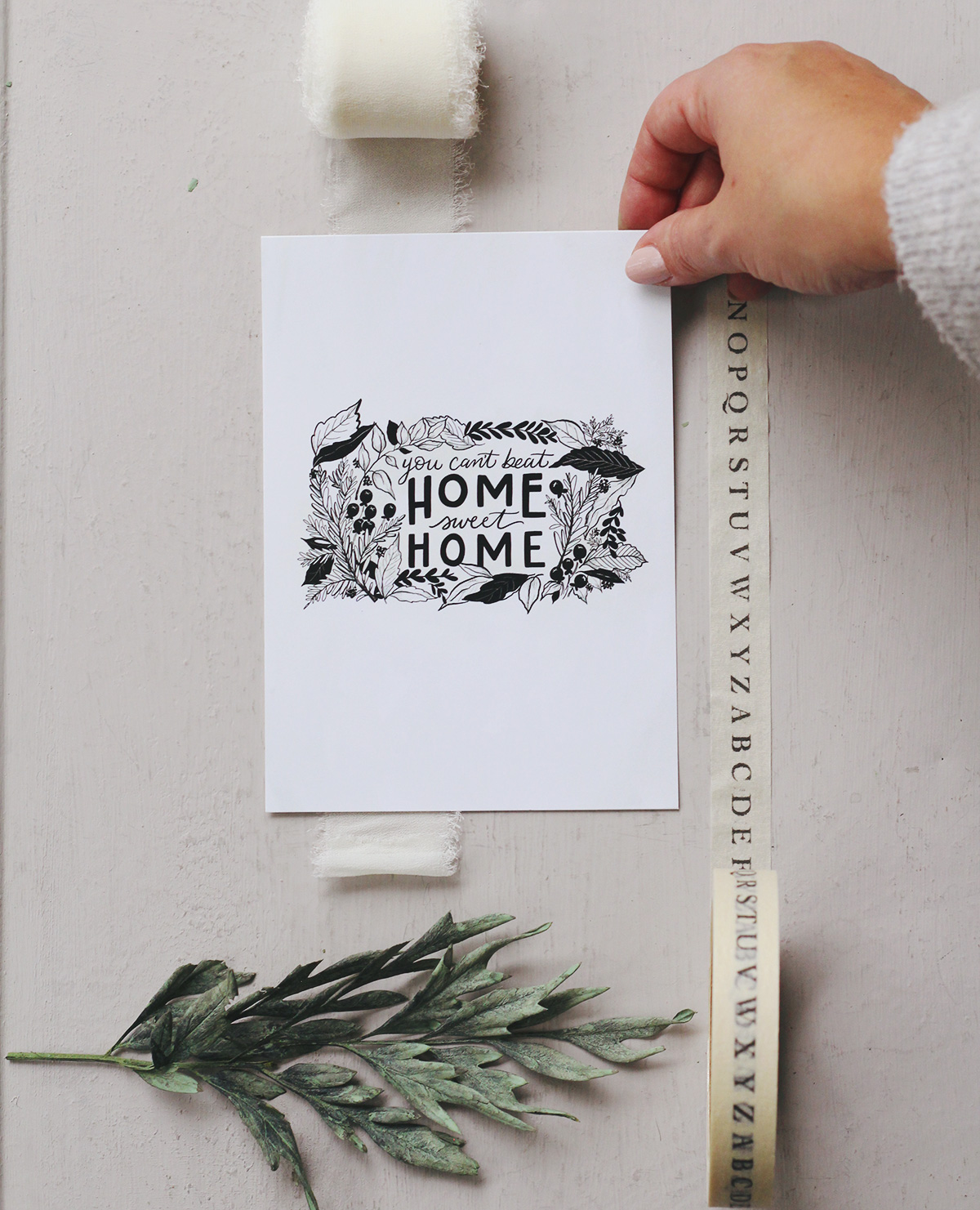 To read more about this fun collection, take a peek at our 2018 Holiday Lookbook!
It's also filled with behind-the-scenes peeks and even our current favorite Christmas song to listen to while you browse!
I am honored each time you choose to bring a piece of L&V into the sacred places you call home. I hope these items warm your space and make you smile. Wishing you a very Merry Christmas and warm holiday season! xoxo