Friends, I have some BIG NEWS I've been bursting to share and today is the day…
We have a new BOOK coming! Introducing"Life of The Party Papercrafting"! (To my paper-loving friends, you are really going to love this!)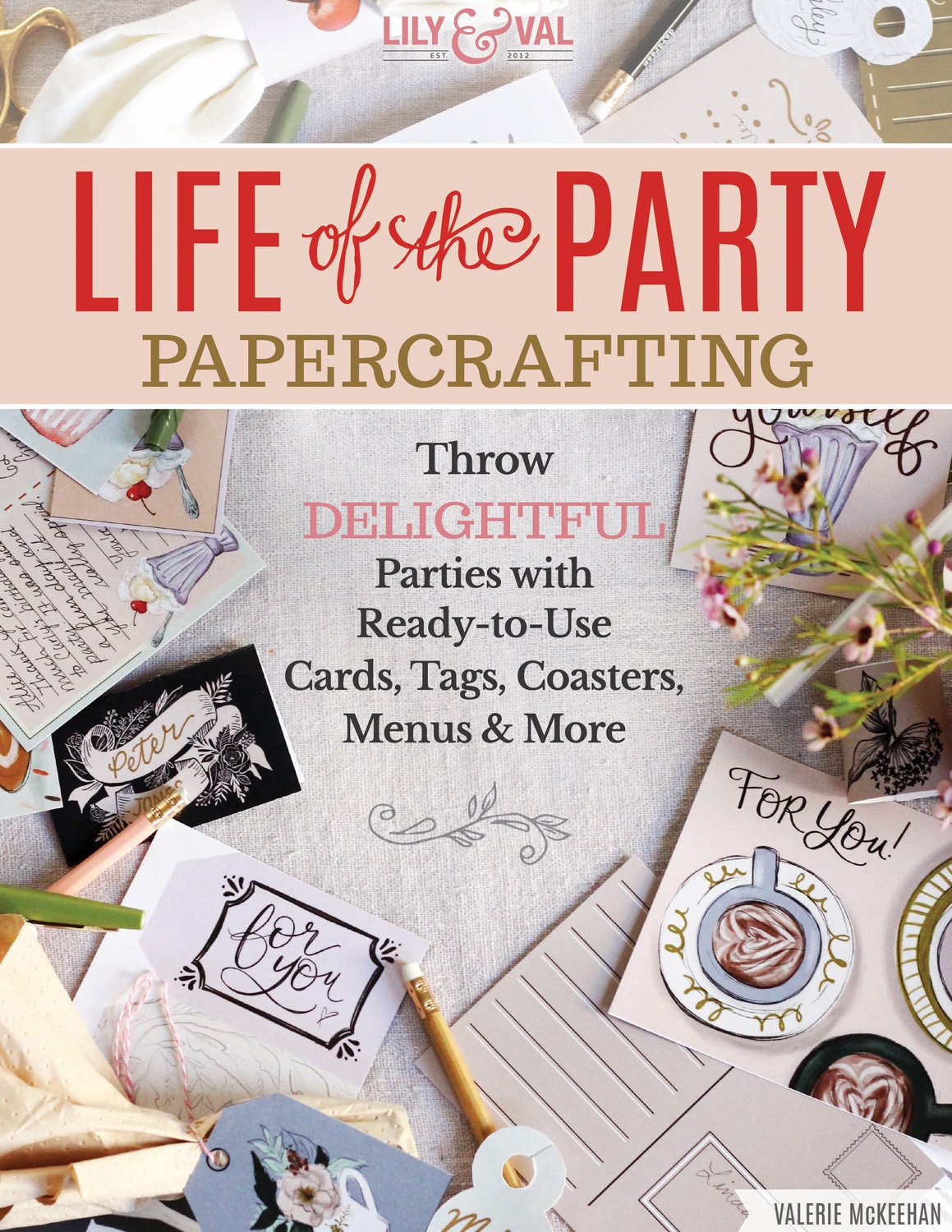 The book is an entire book of parties! Inside you'll find tear-out coasters, postcards, menus, place cards, napkin rings, scrapbook paper, and more (all hand-drawn, of course)! Every piece is ready for you to add your special touch and beautifully coordinated to mix & match for your gathering.
Speaking of gathering, the heart behind this book is to encourage more in-person connection with the people you love this Fall.
It's such an honor to get to share this with all of you!
The book has been broken out into three different party themes: Brunch, Indulgent and Formal, but each set will also coordinate with the other to make it simple! 🙂
Brunch Theme:
Here is just a small peek into the paper items you can expected to find in the "Brunch" party theme! I really love the mug and latte art illustrations in this one.
This would make an adorable addition to brunch bridal showers, tea parties, or garden parties!
Elegant Theme:
This party theme is more neutral and sophisticated. Add these coordinated pieces to your dinner parties for a pretty touch!
Indulgent Theme:
Cupcakes, ice cream, donuts, macarons, chocolate chip cookies & more are all present in this fun, indulgent theme! An ice cream social would be a perfect bash for these whimsical paper pieces.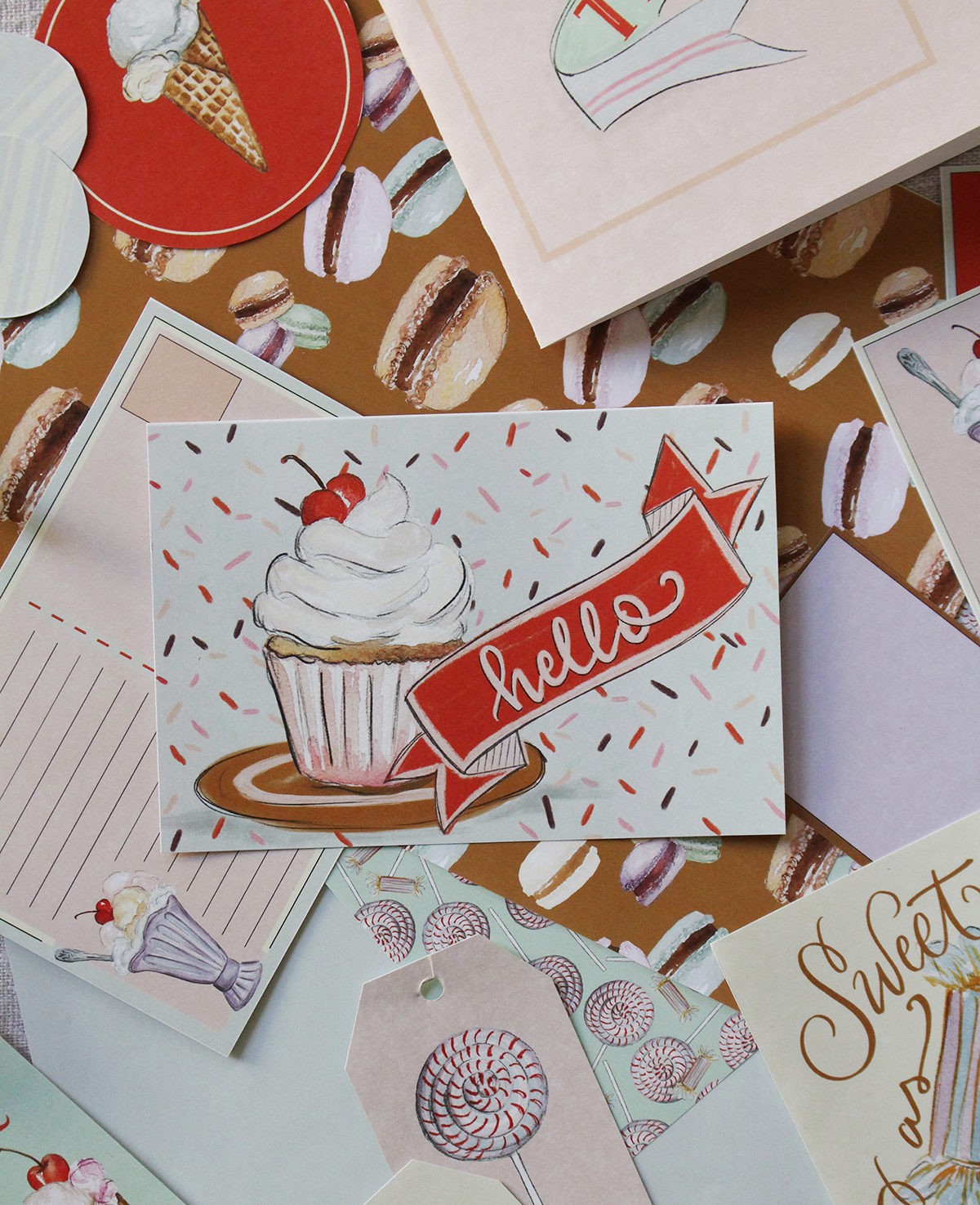 I am so honored to work with the amazing team at Fox Chapel Publishing to bring this unique book to life! We hope you love it as much as we do!
The book releases on September 10th, but it is currently available for pre-order!