This past Saturday, April 8th, we held our first floral workshop in the Lily & Val Flagship Store! Workshop goers spent a relaxing, sunny morning eating snacks and playing with faux flowers to create the most beautiful wreath! Keep reading for our modern spring faux floral wreath workshop re-cap…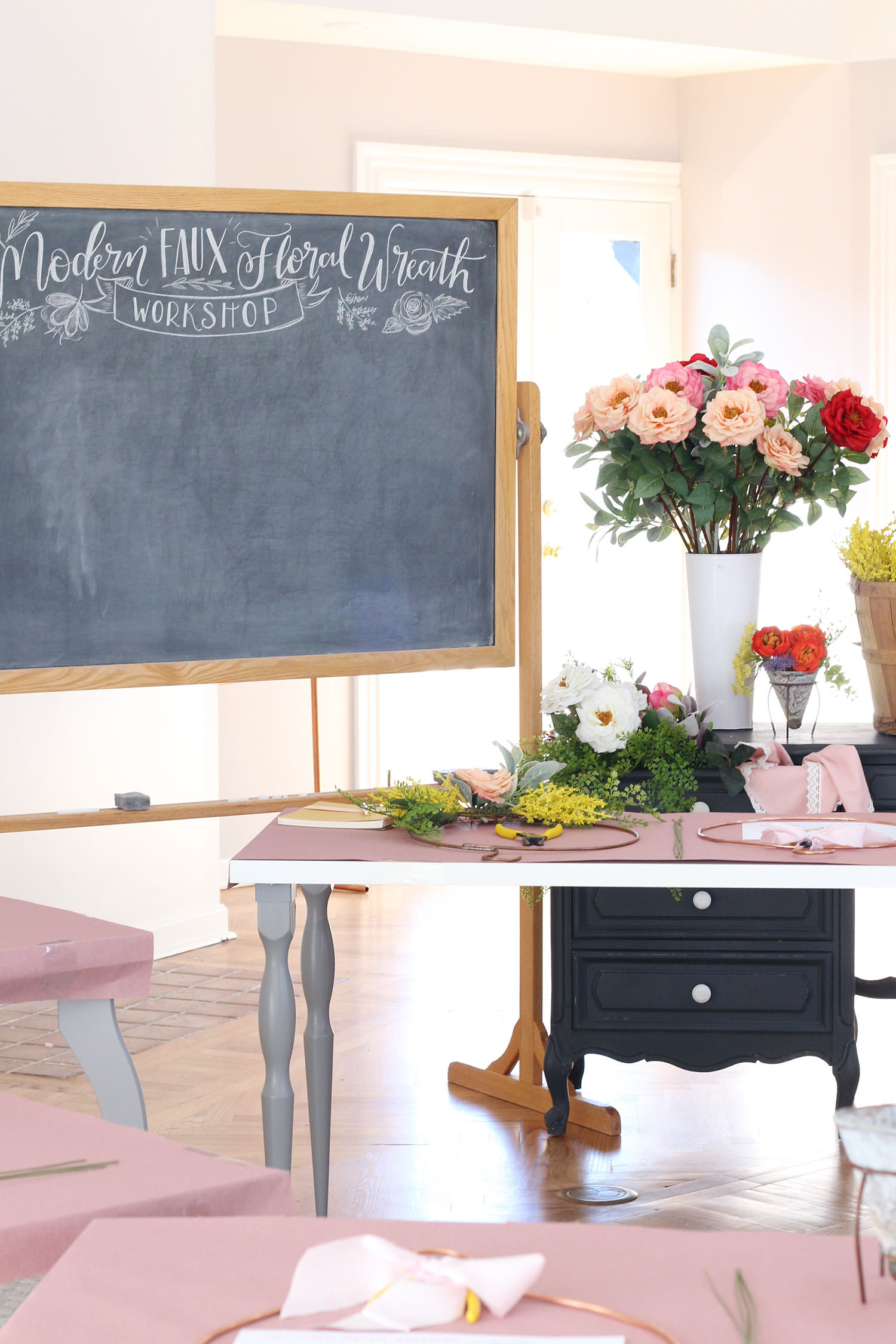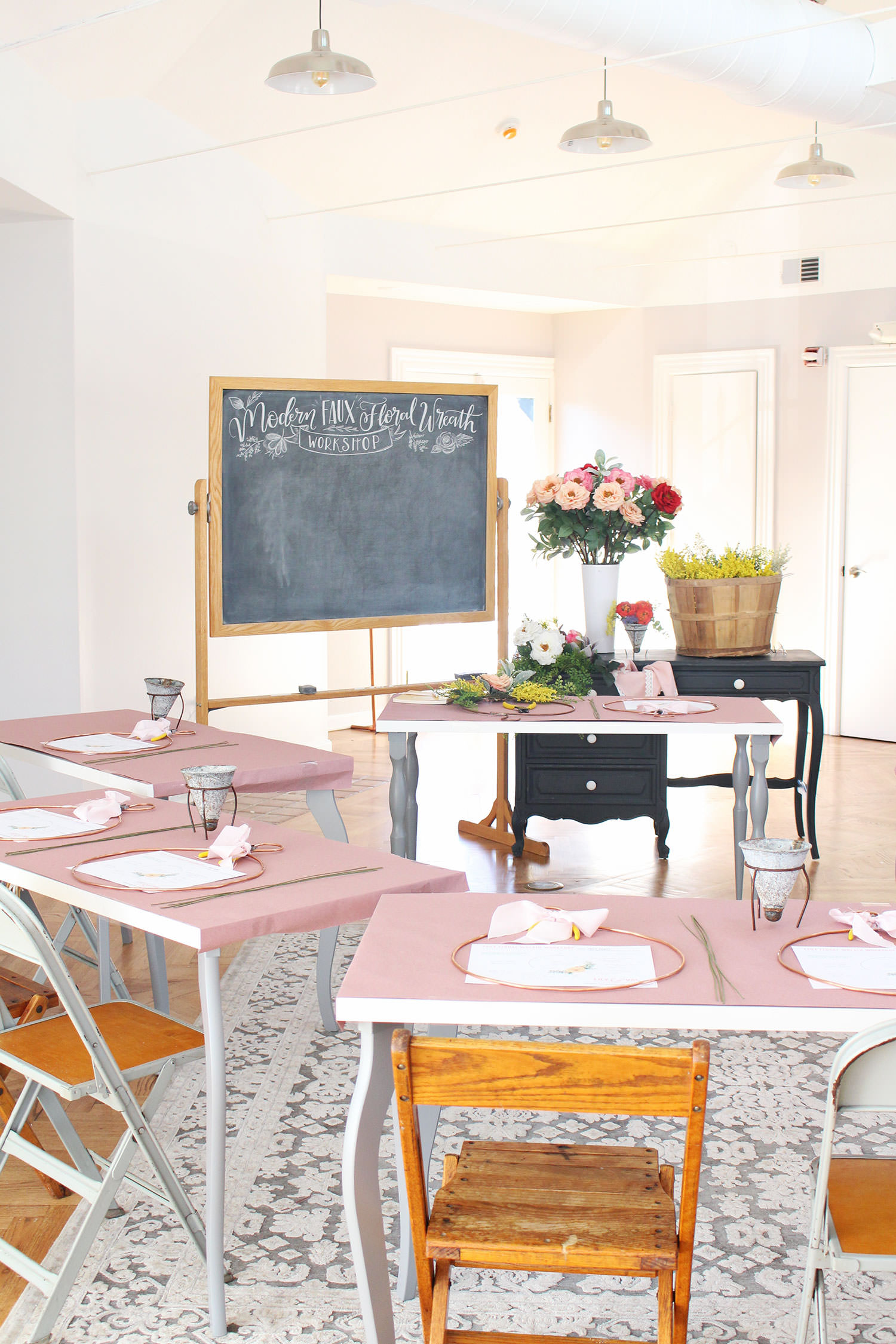 The Details
Each person received a gorgeous, modern copper frame at their place setting as a base for their faux floral arrangement. This frame was handmade specifically for our store!
A spread of light snacks and goodies included a variety of cheeses, crackers, cream puffs, and cupcakes. Of course, plenty of coffee on a Saturday morning was a must.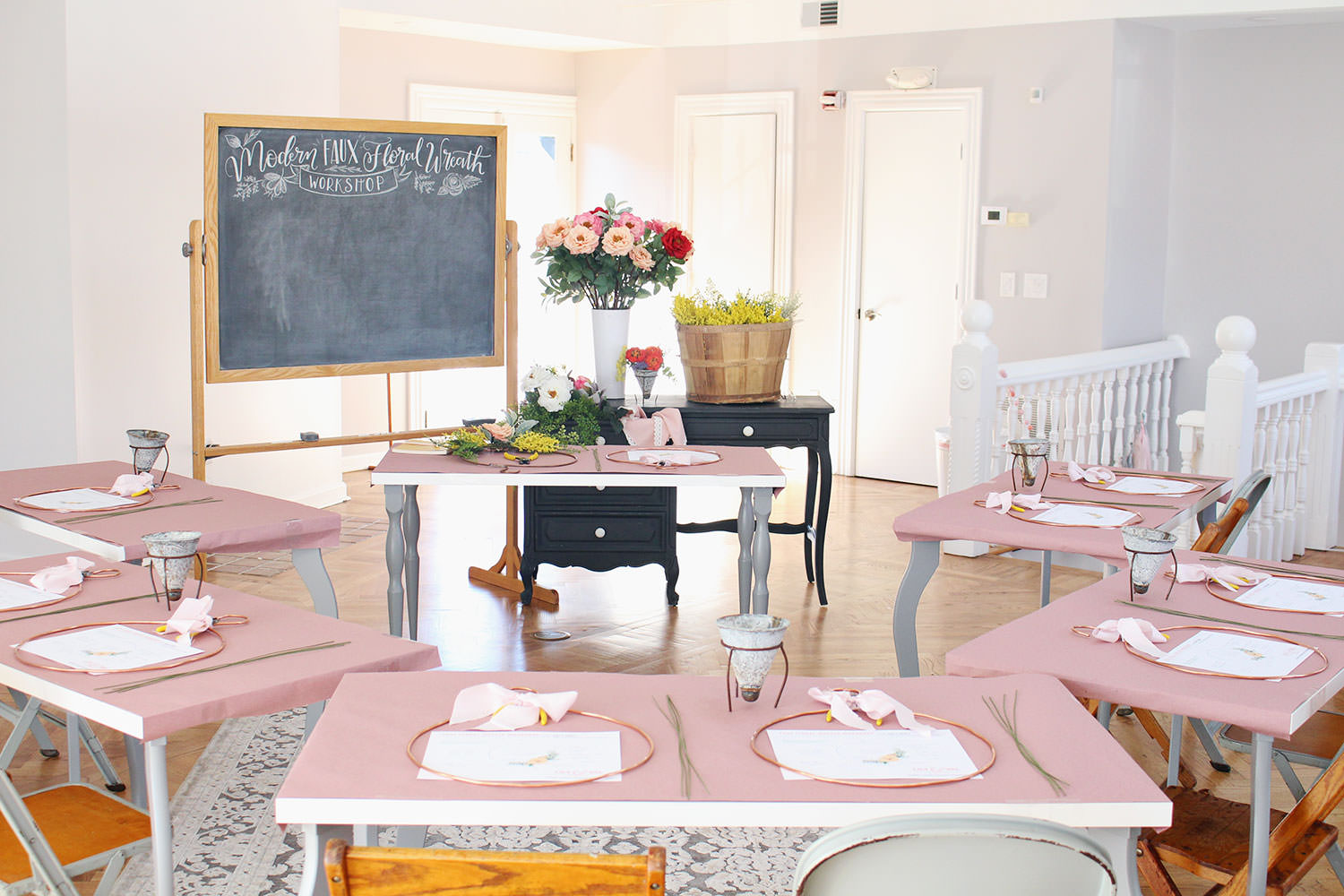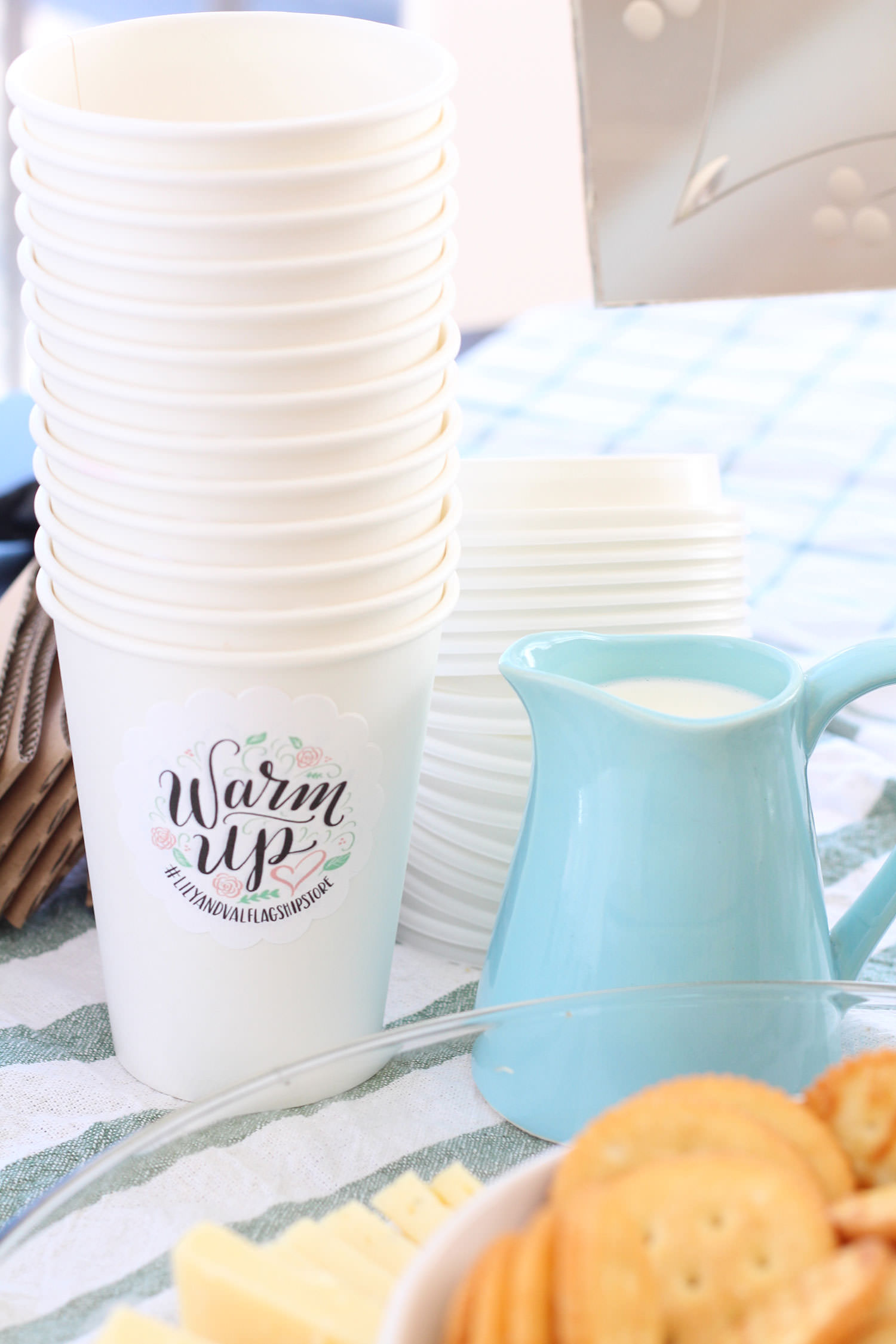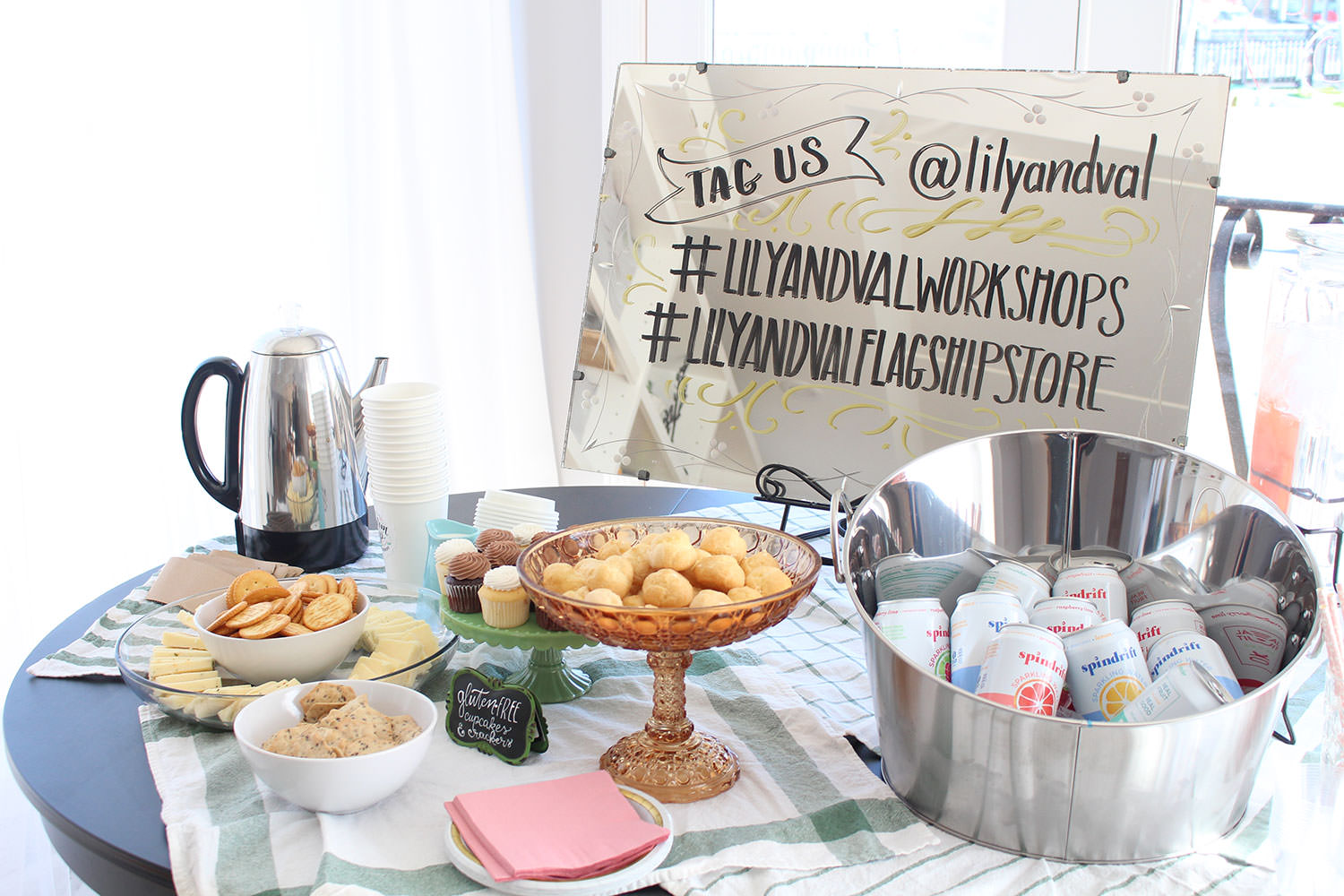 Going Faux
Can you believe these florals are faux? This modern wreath workshop is unique because it utilized faux blooms in a fresh way! Not all faux florals are created equal! Sometimes they get a bad rap because of the arrangements we've all seen that look like they came out of a 1970's attic. We're trying to change that at Lily & Val. (You may remember our "Faux Real" blog series on this very topic!)
I am still swooning over these real feel roses! Everyone ooh-ed and ahh-ed over how beautiful and real they looked.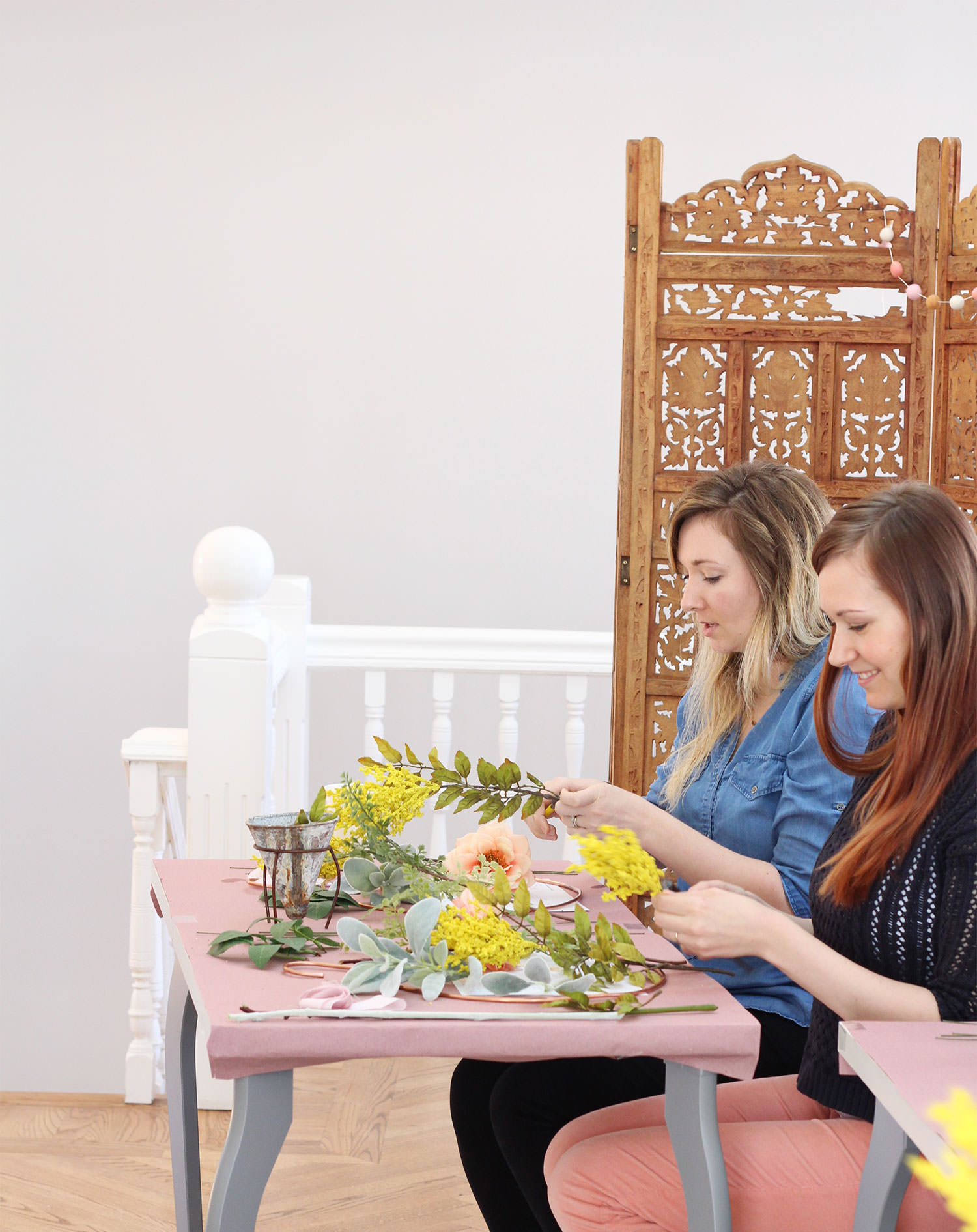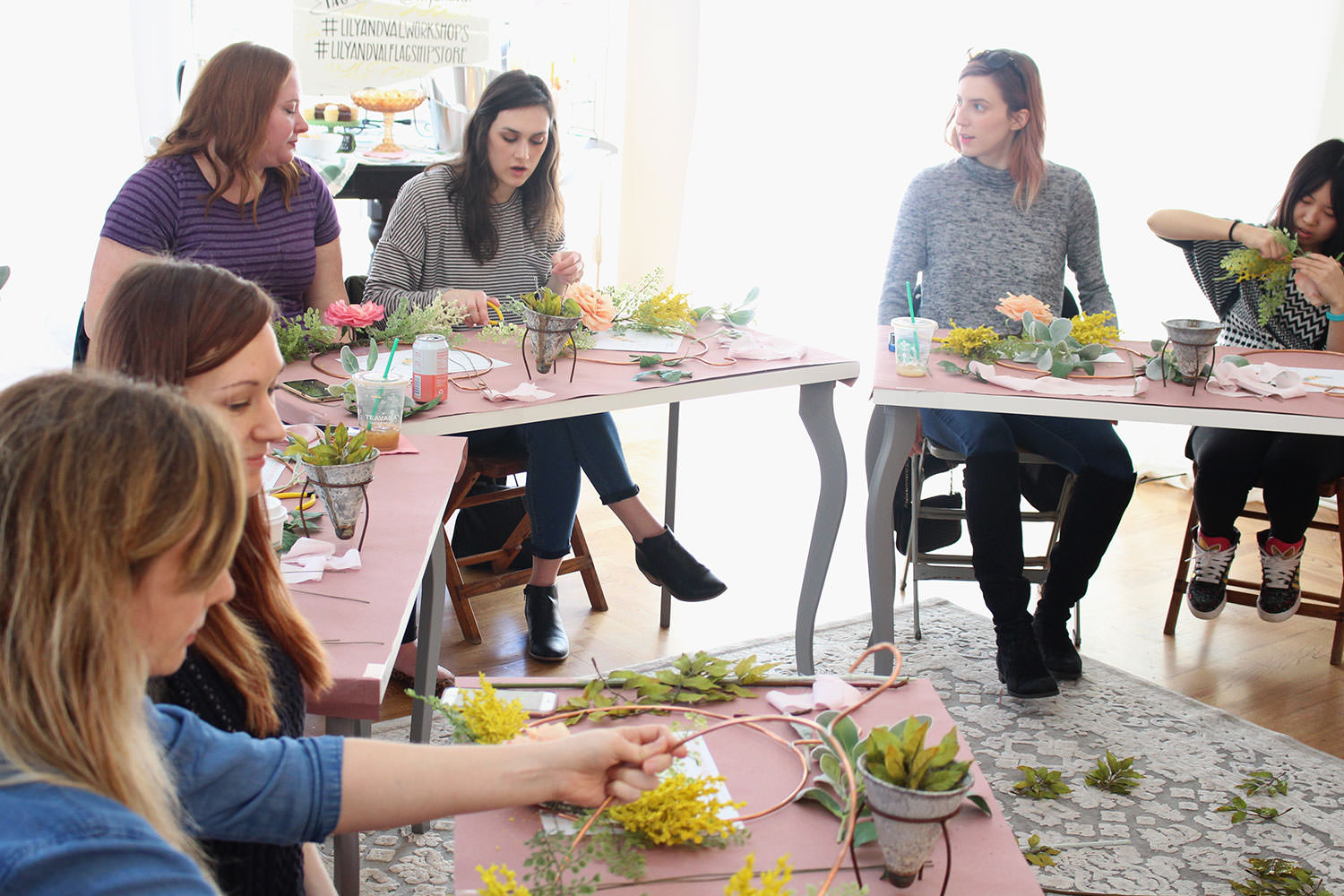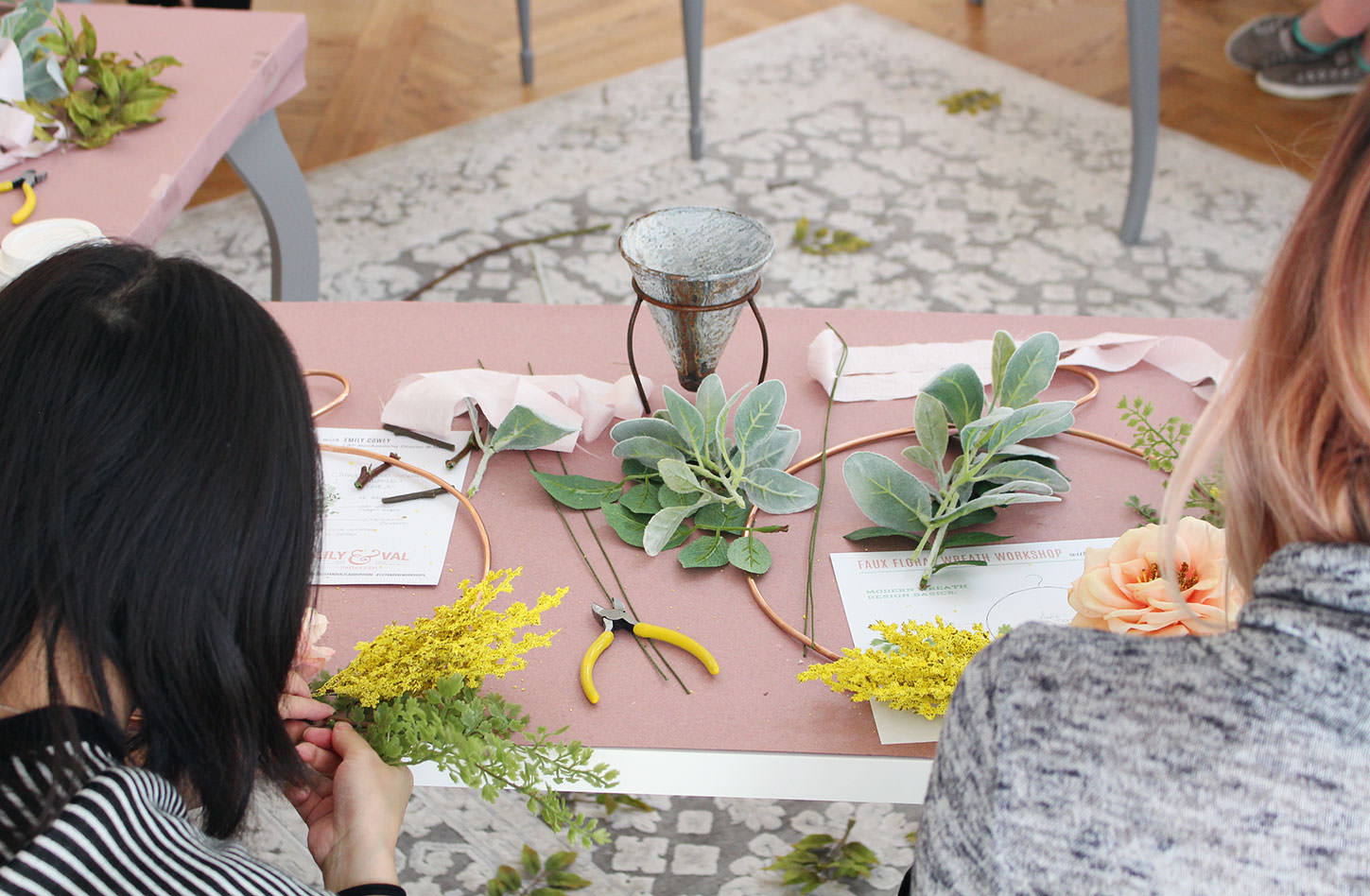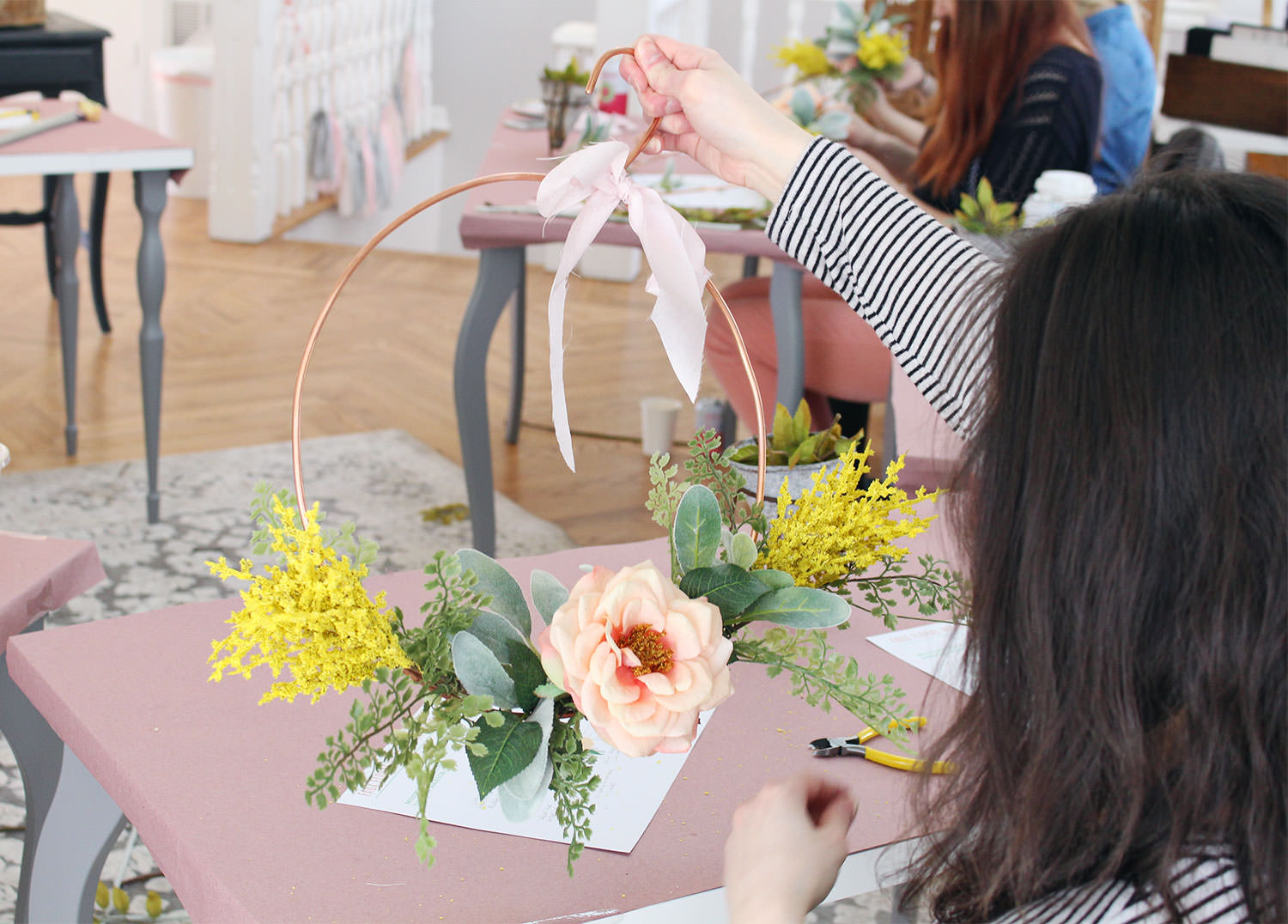 A few hours spent working with my hands in the company of these amazing women left me feeling refreshed and creatively charged. The process itself was just so much fun and relaxing.
How beautiful are everyone's finished wreaths?! I displayed mine indoors above my bar cart. I love it so much! The asymmetrical design is modern and fresh for spring.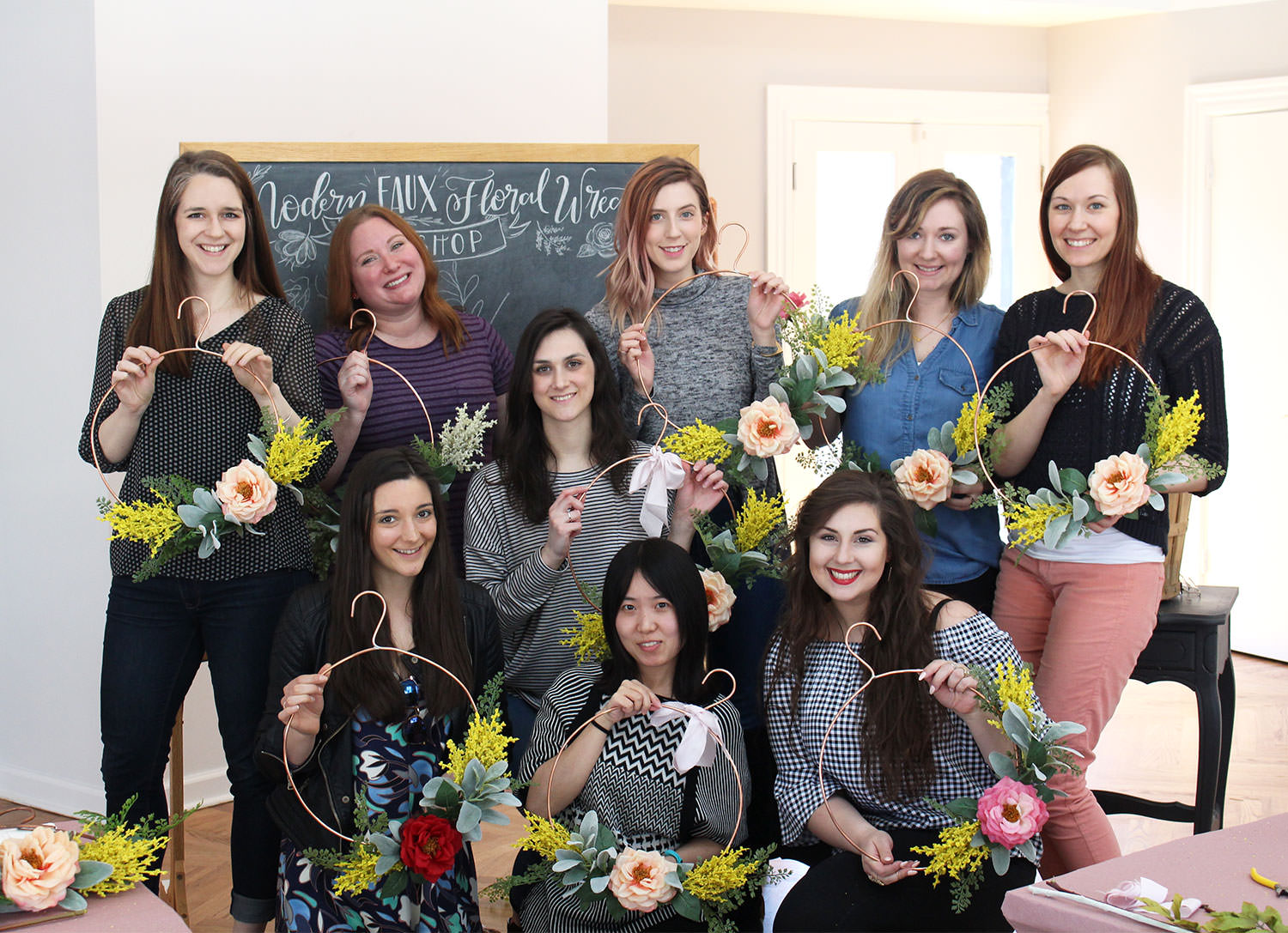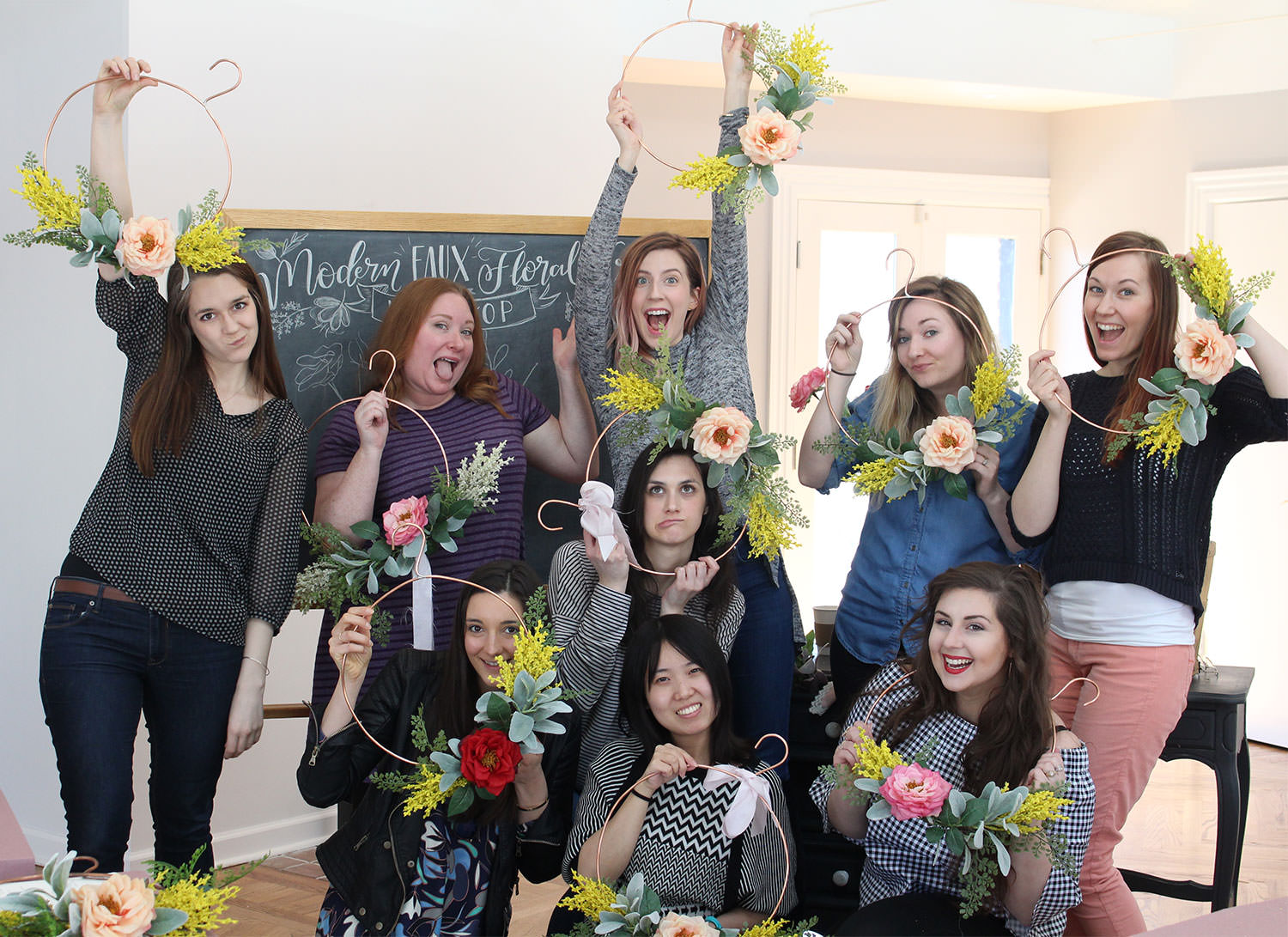 Thank you to everyone who joined us for this workshop! My love of flowers has no end, so you can be sure we will have more fun, faux floral projects and workshops in the future! Take a look at our current schedule on lilyandvalflagshipstore.com. We can't wait to see you at 5900 Ellsworth Ave. Pittsburgh!