I am overwhelmed by the response to the new everyday wrapping paper! You guys are the best. After the holiday season, I began receiving requests for non-holiday wrap, which I, of course, was excited to create. This everyday collection features so many of my favorite things: bows, hearts, flowers, and typography! Each wrapping sheet is completely hand drawn to size on a chalkboard surface. I used my large commercial board shown on the right in this photo of the L&V studio!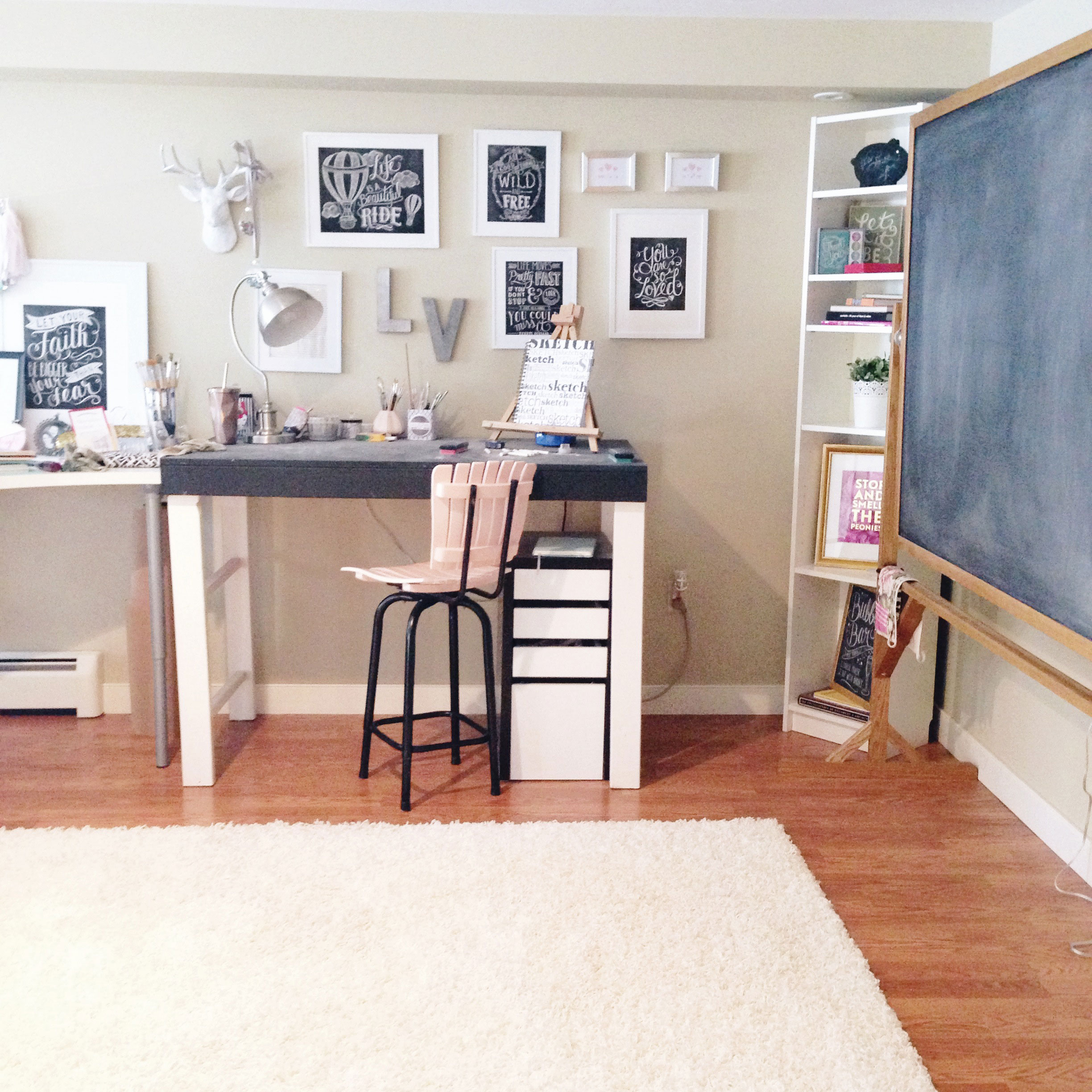 Since each design is completely hand drawn, the sheets have an authentic ascetic with no pattern repetition! This makes them work especially well for many other applications in addition to gift-wrapping.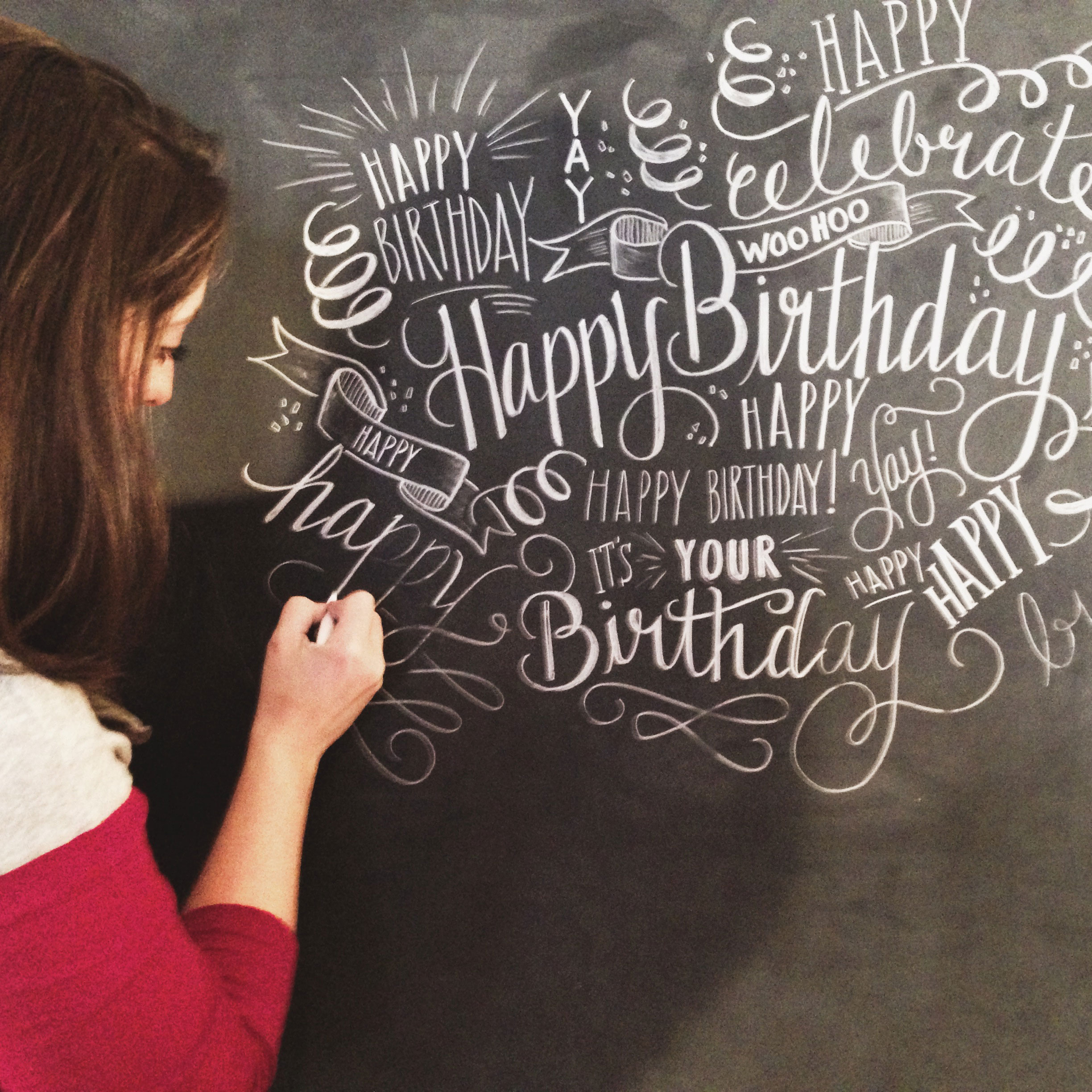 The photo below shows the board being transitioned from the "Happy Birthday" design to "Flowers & Vines," which was the 3rd design to complete the series.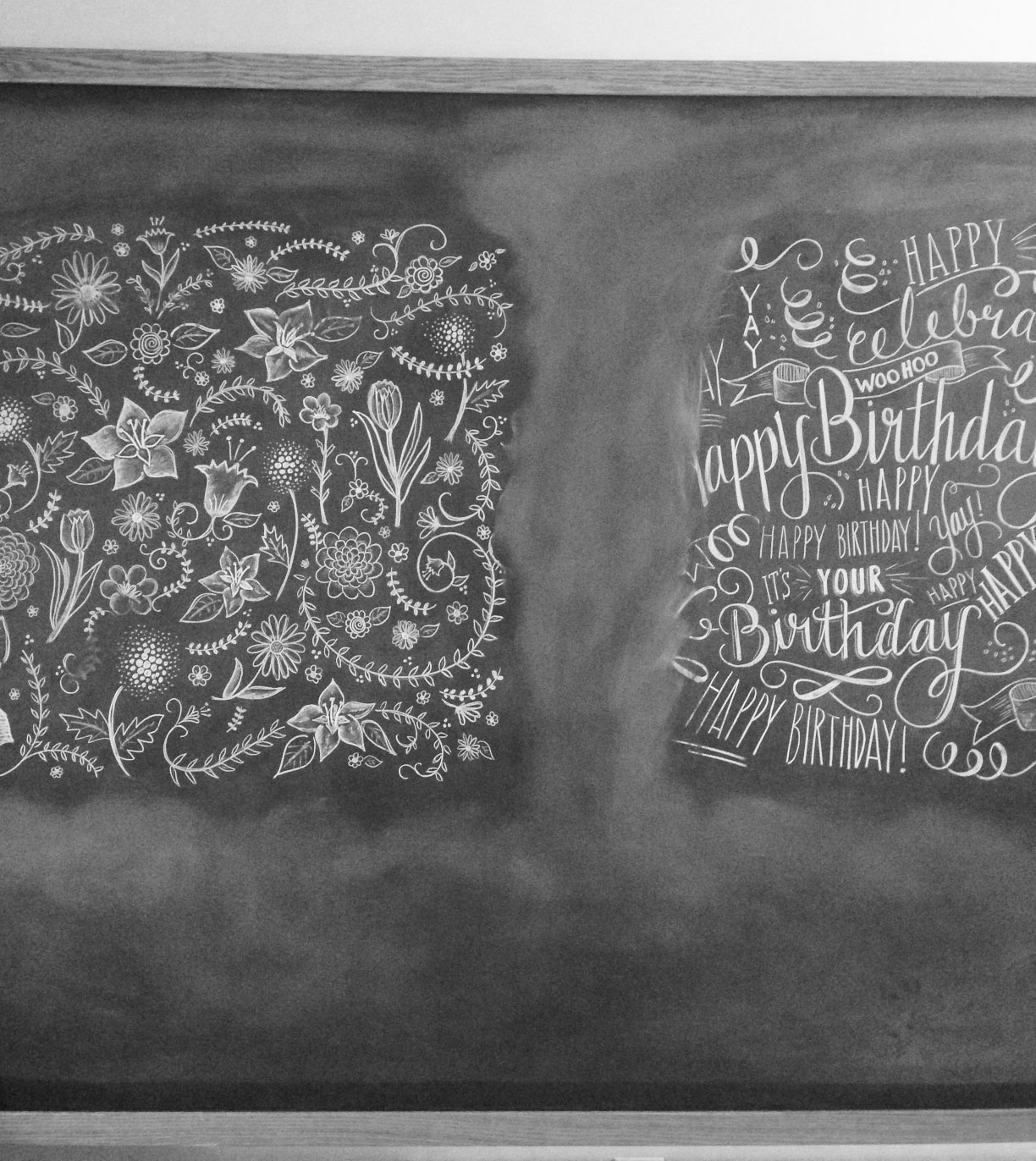 Once the design was drawn, I photographed the board in order to produce the sheets. I use this method to create my other products as well! If you haven't checked it out, please take a look at my video for more on that process.
I am so pleased with the new wrapping sheets! If you're on instagram or twitter please share your wrap photos using #lilyandval.