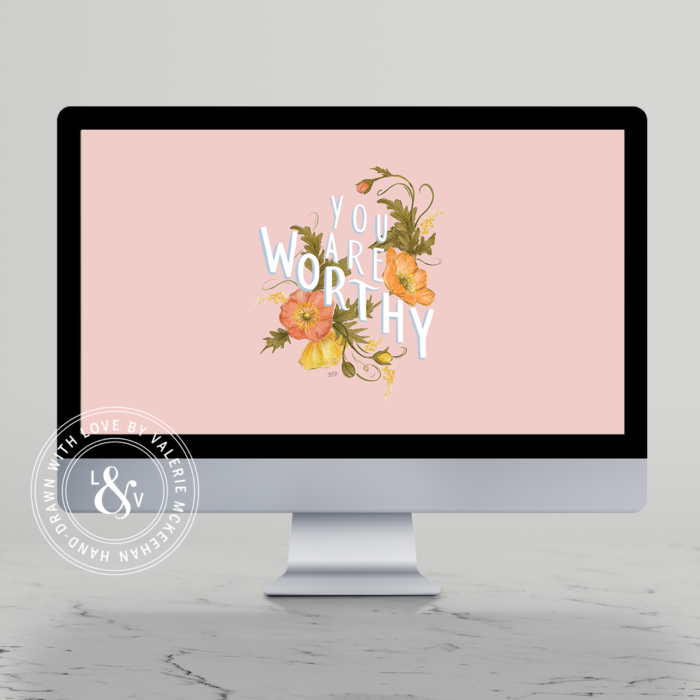 A reminder I believe we all need to hear:
You are worthy…
of receiving love just as you are
of being kind to yourself
of living authentically
despite failures & mistakes
despite what anyone says
despite negative self-talk telling you otherwise…You are worthy. ❤️
Happy April, everyone!
Our Love Letter subscribers receive new wallpaper downloads each month via email as well as access to the Lily & Val Wallpaper Vault! Receive years' worth of monthly downloads right at your fingertips!