Over the last year, the medium of soft pastel has stolen my heart. It has been life-giving to explore creatively and try something new! I'm especially drawn to landscapes because of the mood and emotion they convey and the ability to play with light and shadow in a way I never have before.
More and more, I've been incorporating this art into Lily & Val (with more to come this month that I'm excited to share) and your encouragement has meant the world to me! In the meantime, I decided to offer this pastel painting as this month's free wallpaper. I've been enjoying the painting on my own devices because it makes me feel calm and peaceful when I look at it. I hope it helps you feel some calm as well. Enjoy!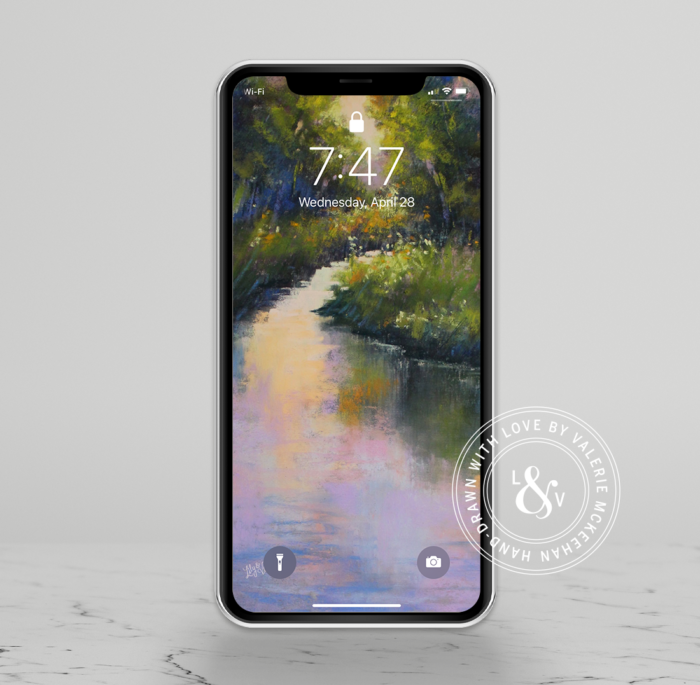 Our Love Letter subscribers receive new wallpaper downloads each month via email as well as access to the Lily & Val Wallpaper Vault! Receive years' worth of monthly downloads right at your fingertips!