Ladies, it's almost time to celebrate your gal pals. February 13th will be here soon so start planning your Galentine's day get together!
This year I wanted to plan a little "extra sweet party" for the sweetest people I know. To make my life super easy, and the get-together super cute, I used my Life of the Party Papercrafting Book! This is perfect to keep on hand for any time you want to make a dinner, party, or gift just a little more special.
The theme of my Galentine's get-together was Sweets! It's fun to celebrate the sweetest and most wonderful qualities of the ladies you know. Who doesn't need to hear a friend tell them what they think their best quality is?
Oh, the menu for this party was coconut cookies, blueberry muffins, strawberry cream cheese mini bagels, candied pecan salad, and chocolate croissants topped off with homemade lavender lattes!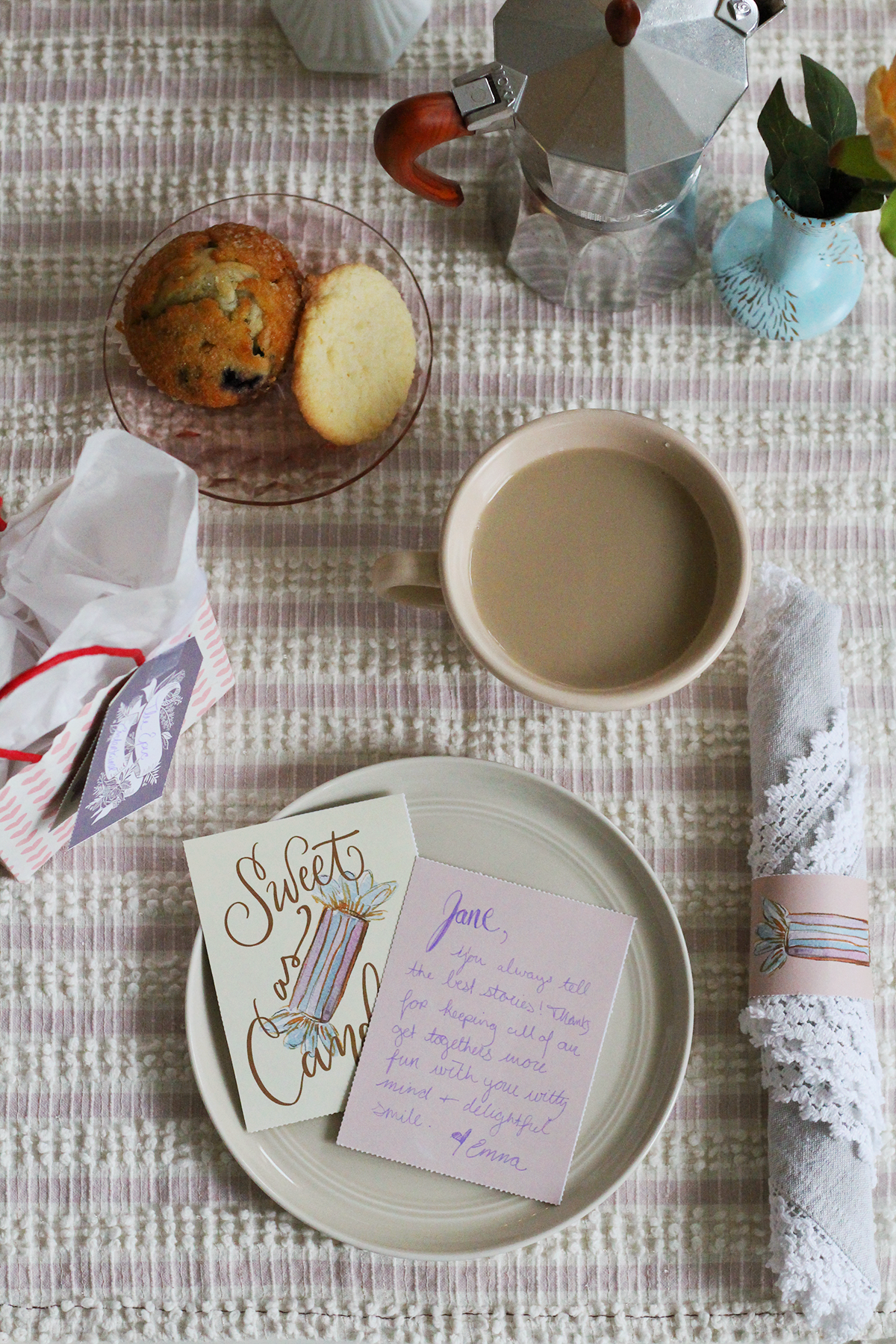 To make each lady feel special and let them know how much you appreciate their unique personality, try writing each one a short and sweet note to tell them what you appreciate most about their friendship.
I love these little candy motif napkin rings. They go perfectly with our extra sweet party theme and the pink and purple color scheme. Oh so feminine and cute!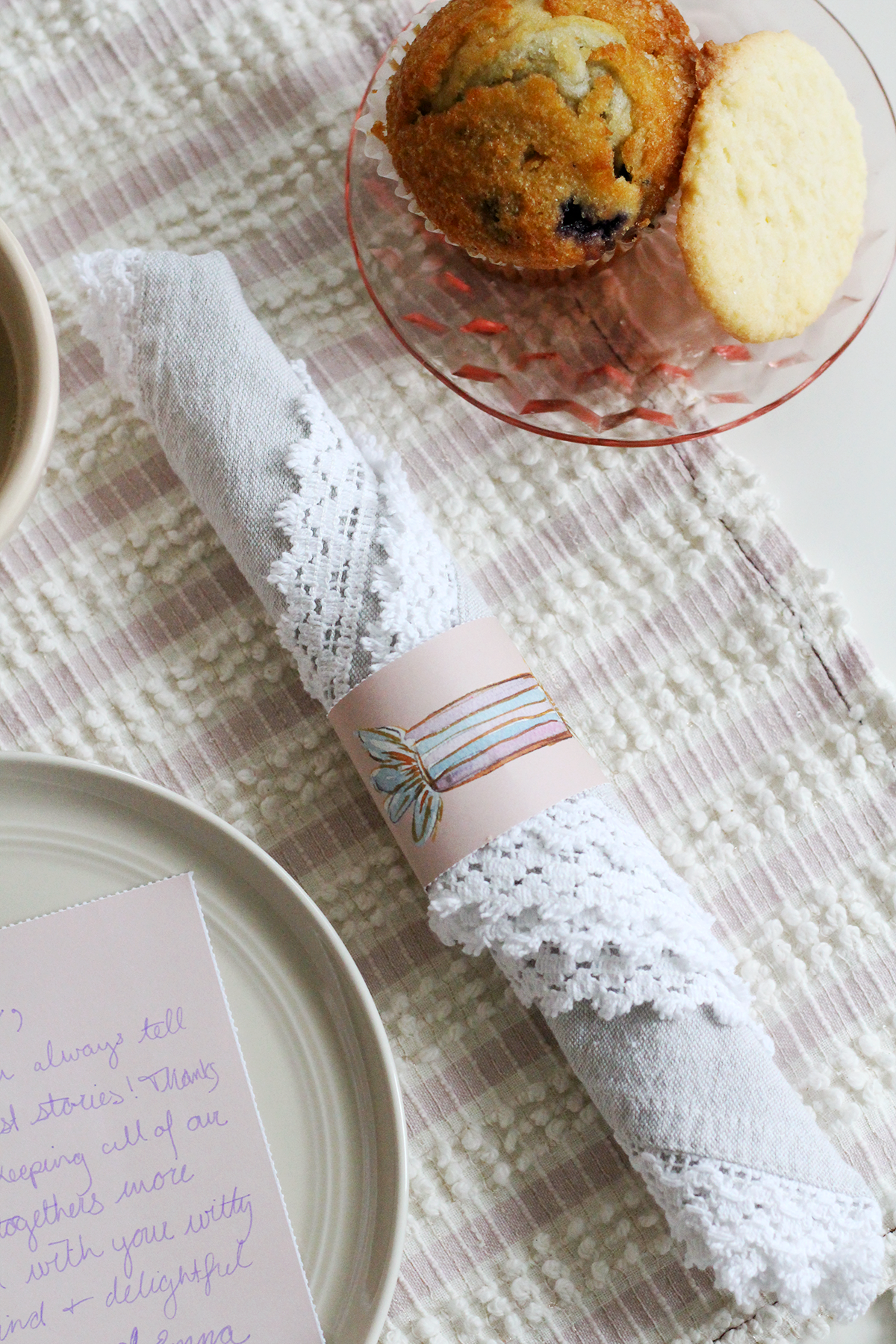 Having a menu on display is always fun and informative for guests. I love the menu from the "brunch" collection in paper crafting. To finish my menu off I mounted it on one of the beautiful scrapbook pages that coordinate with each collection in the book. This really helped to give my menu presence and a little pop of color to match the table.
The blank cards in the candy motif were perfect for writing sentiments to each individual lady on the back. I placed these at each place setting, along with a small gift, tagged with her appropriate descriptor.
For the tags, I pulled both from the sweet treats set and the more formal floral motif found in the book. My favorite thing about how this book is put together is that the color schemes are unique for each theme, however, so many components can coordinate depending on your color scheme.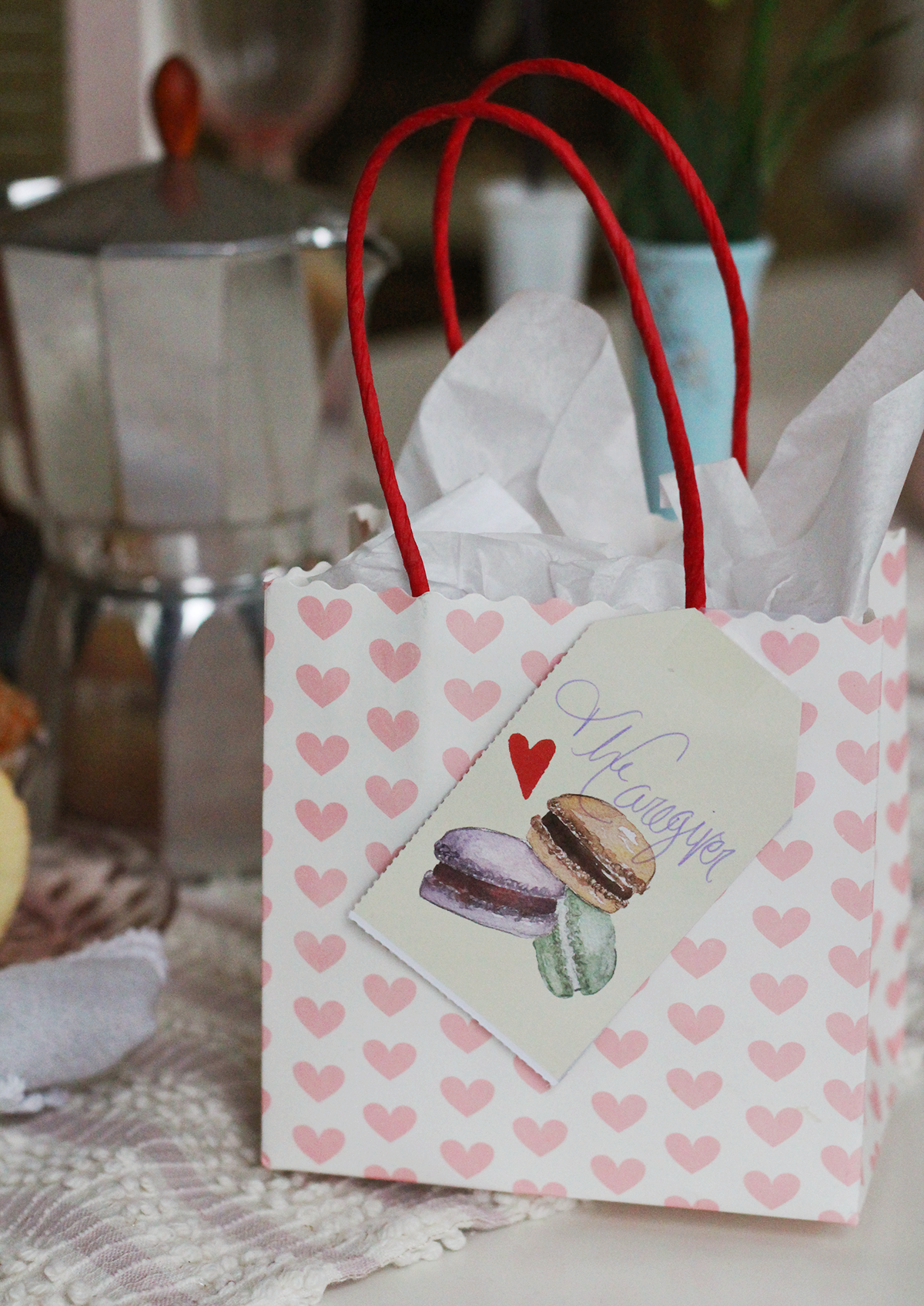 Add in some simple vases and a lovely table runner, made from cute coordinating Anthro tea towels, and voila! A sweet sweets brunch for all the sweetest ladies!