Summer is the perfect time to get together with friends, family and neighbors. If you are looking for a super simple party idea, try hosting a simple ice cream social. Maybe gather your favorite people and your favorite store bought flavors and toppings and put together a beautiful "make your own sundae" buffet. Of course your could always go a step further and host an ice cream social with some awesome, creamy homemade ice cream. This is an amazing activity to get the kids involved in too! Entertainment and food all in one!
The Paper Crafting Book makes decorating your buffet or picnic so easy using the "indulgent" themed paper items.
First up is a great idea for making some award style ribbon decor. You will need:
First, start by cutting your scrapbook sheet into 4 strips (on the short side). Next, fold these strips like a fan to create the ribbon rosette.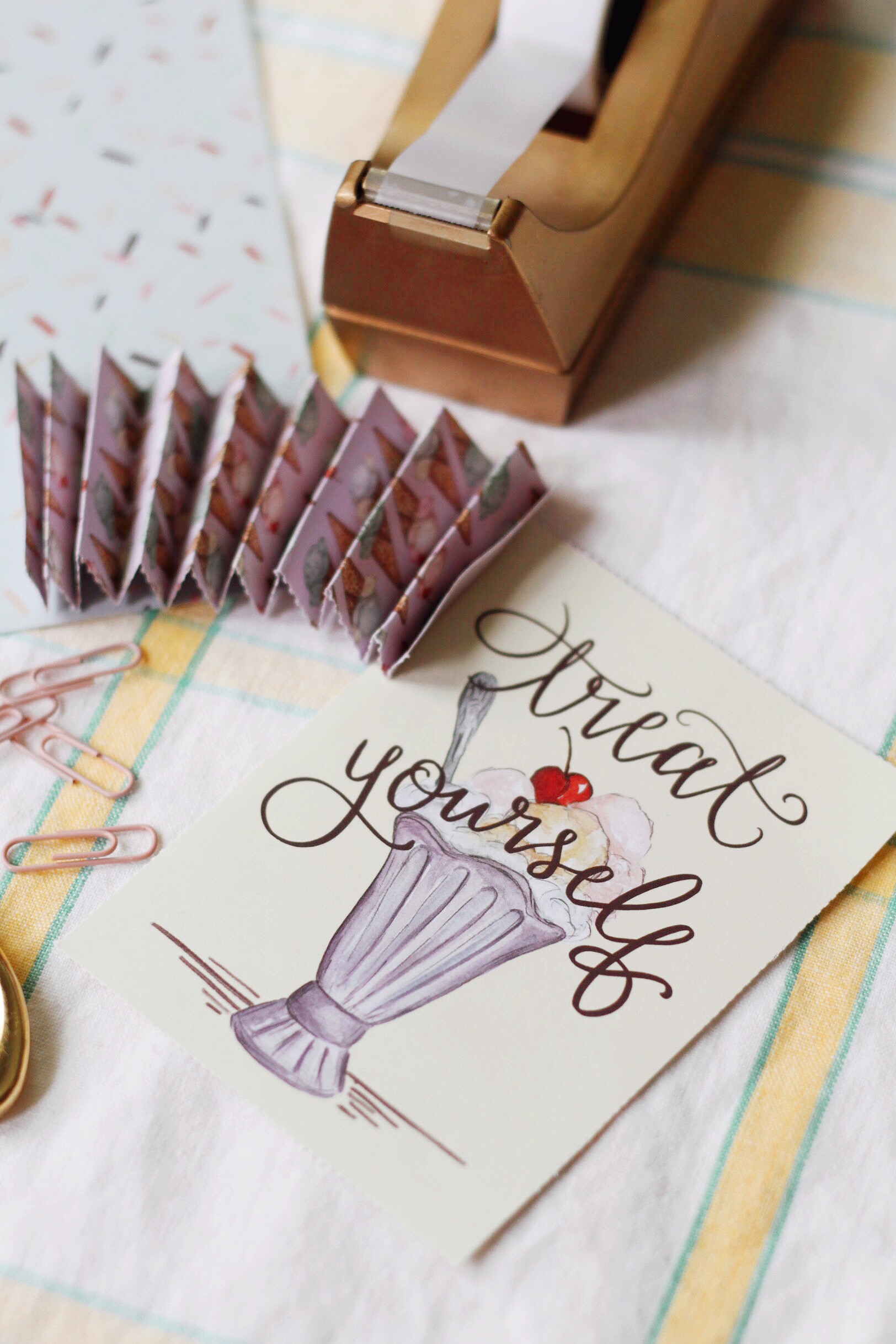 Paper clips can help hold two of your folded strip ends together while you use clear tape or hot glue to join all 4 folded strips together into a circle.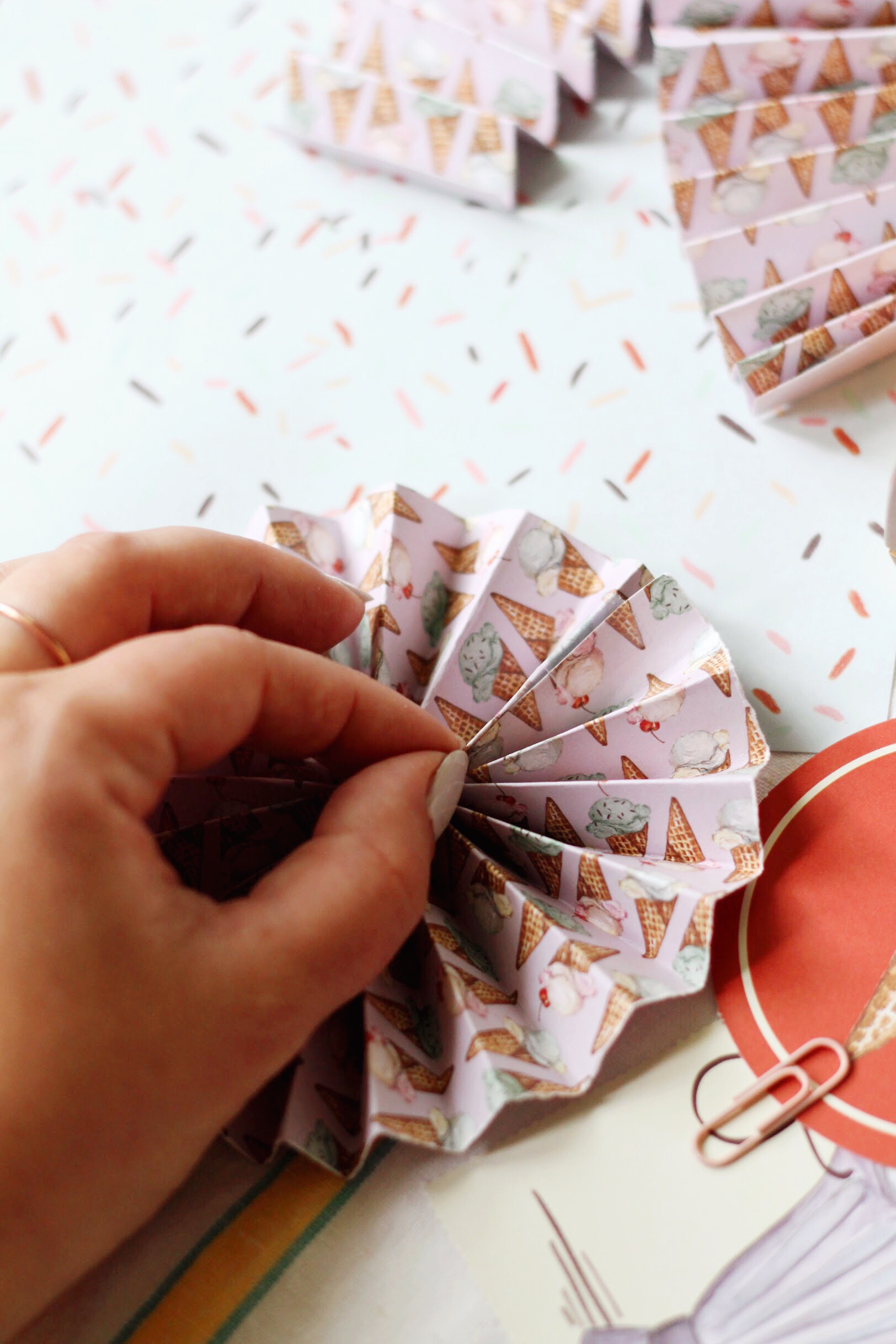 Add your ice cream circle (coaster) to the center of the folded rosette. You can use tape or a dot of hot glue to secure the rosette shape and the circle in place.
You can make a bunch of these to use as awards and make your sundae making into a little competition! What a fun way to celebrate the hot summer days!
To finish off your project, use another patterned scrapbook sheet, cut into 4 strips (length wise) to create the tails. Cut a small triangle out of the bottom and affix two overlapping strips to the back of your rosette.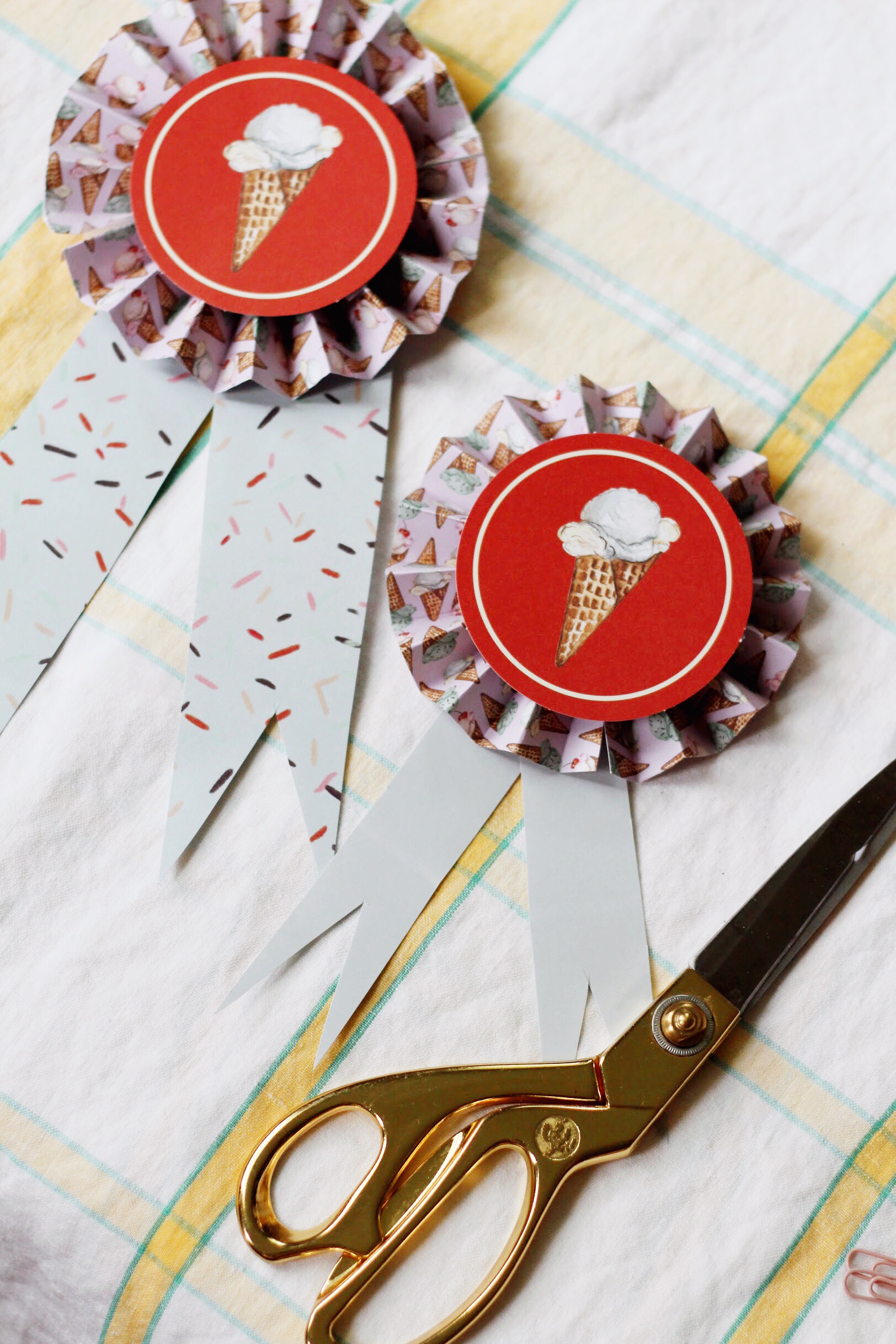 The beauty of the scrapbook pages is that they are all two sided so you can make your ribbons look different.
You can also use the "wine tags" from this set as a cute way to mark ice cream flavors or keep track of the sundae creators.
A great piece of decor for your home and party is the beautiful Vanilla Ice Cream Chalk Recipe Print. This recipe is delicious and makes a great display for your ice cream social!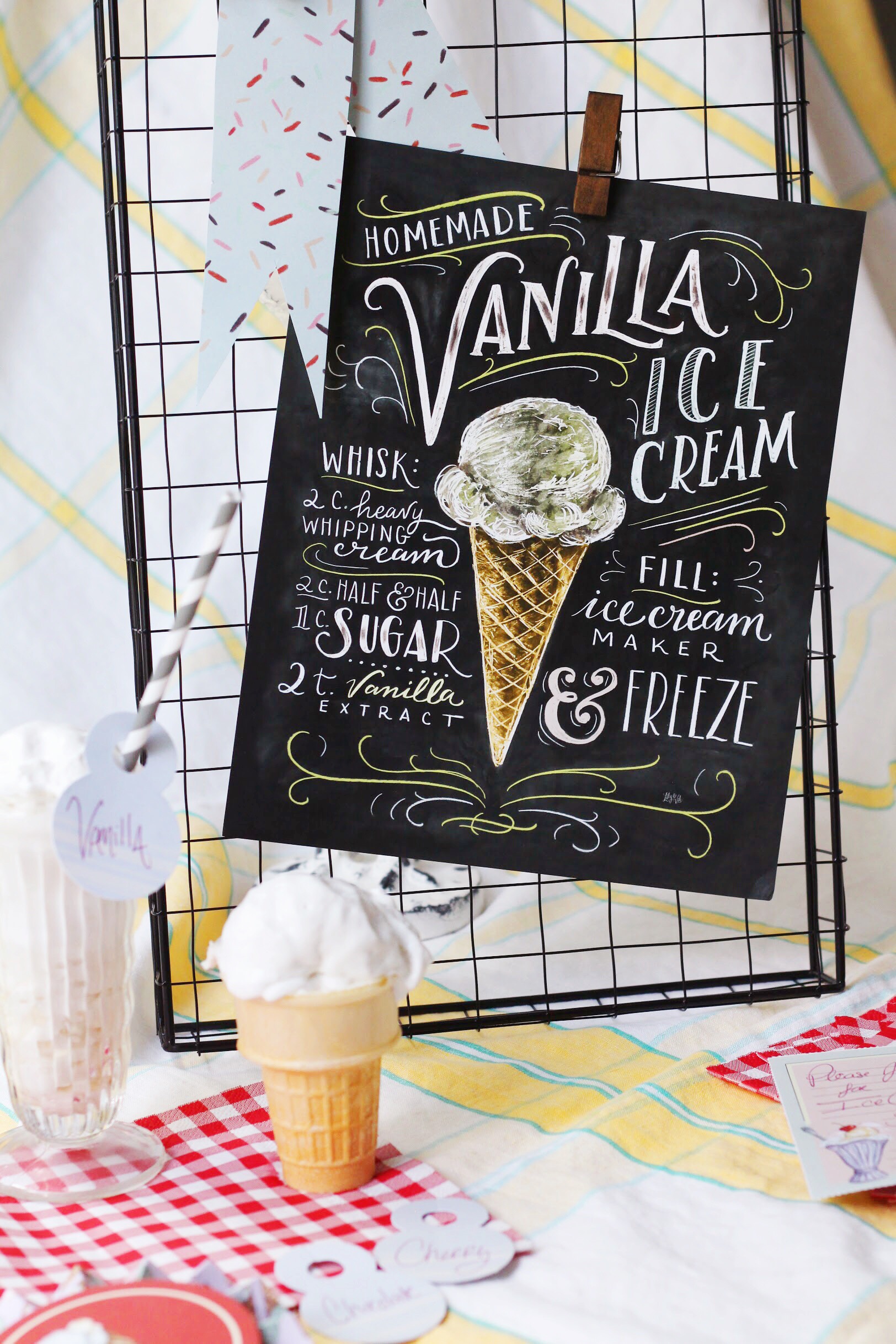 Last but not least. Use your "indulgent" postcards from the Art of Paper Crafting as beautiful, ready-made invitations for your party! These are easy to punch out and pop in the mail and are sure to get your guests excited!
It's so easy to build a party theme using the Art of Paper Crafting Book. There are so many other fun ready to use elements in this set that you can add to make your gathering truly unique. Some simple DIY projects and you are ready to impress everyone with your put-together hostessing skills for even the simplest party idea.