Winter is hanging its hat soon (we hope!) and spring is creeping its way towards us as the month begins! With this alluring season before us, we thought we'd dedicate this March Happy Mail to bright and light thoughts – specifically, of good luck and dreamy wishes! See our inspiration for sending your own 'wishing you luck package' to a friend in need of a nudge.
Keeping things simple, we've stuck with a St. Patrick's Day theme – some items are delightfully kitschy and others are simply gorgeous!
The Card
Our own "Good Luck" hand-drawn greeting card sets the tone and pairs well with modern mint tissue paper. We'll get to using the tissue paper for packaging later.
Wishes
Oftentimes, wishes go hand-in-hand with a dream or goal. That's why our Make A Wish trinket tray is a useful, yet attractive everyday item to add to the happy mail mix – your lucky recipient can use it during every season! Who doesn't wish a little wish every now and then?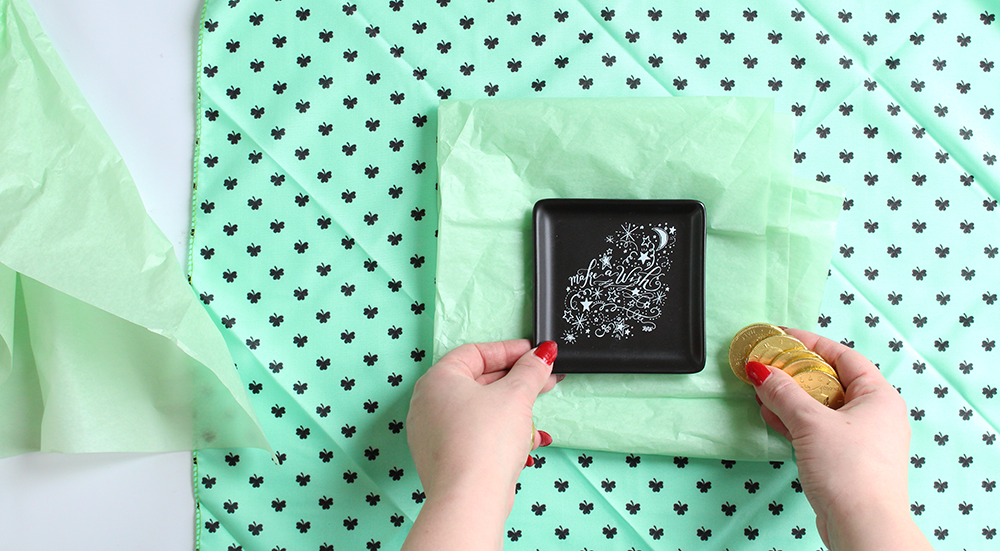 That Dollar Section, though.
We couldn't resist scouring the Target Dollar Section for fun St. Patty's Day-themed goodies. The clover bandana shown is especially in the spirit – though, if your recipient is truly fashion-minded, a simple bandana will do as a way to wrap up your package. (PS: We're seeing a lot more ascots and neck bandanas in style right now!)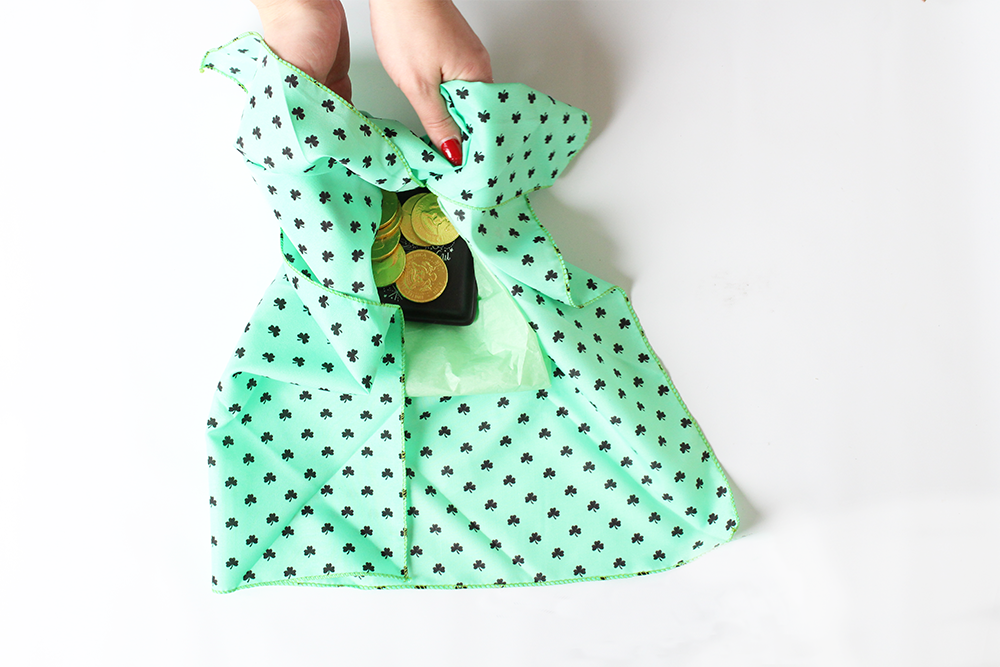 Throw in some chocolate gold coins for extra luck and use the tissue paper in combination with the bandana for a fun, layered look that will delight your pal – the double cushioning also helps to protect the other lovelies you're sending along.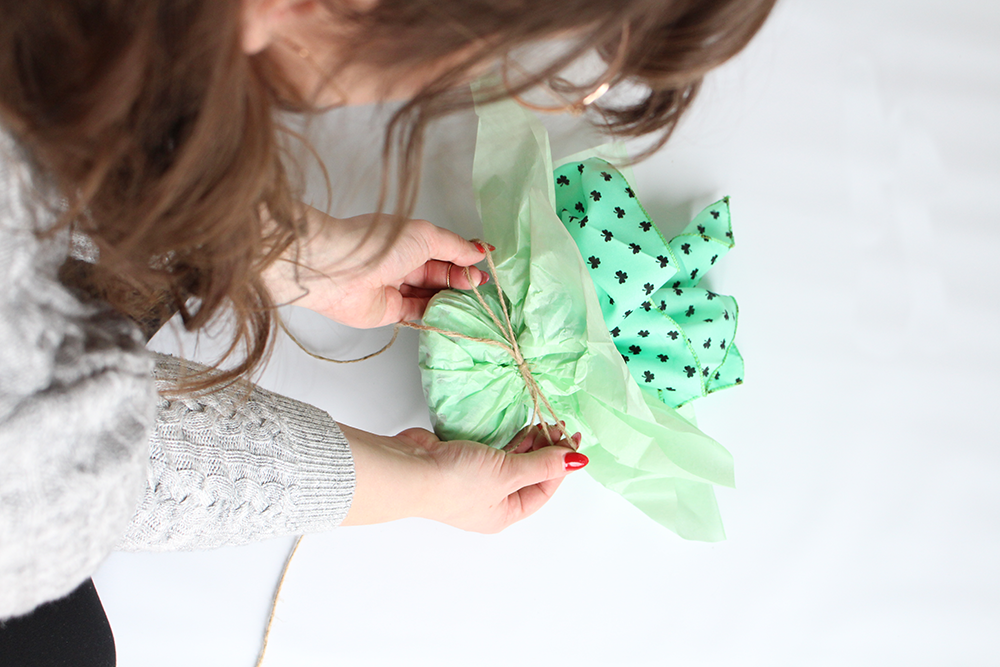 Ta-Da!
Make a bow with a pinch of rustic twine and add a sprig of greenery to really tie up the look! Put that puppy in a roomy envelope and send it on its way.
The Big Idea
We created this series to inspire you to connect with your buddies by sending more snail mail surprises! Happy mail doesn't need to be on a big budget or a large scale. If you create a bit of happy mail inspired by ours, we would love to see!  Use #lilyandvalhappymail on Instagram!
We want to bestow a little luck on one of our readers – head on over to our Instagram to enter to win this snail mail package.