The month of August brings such beautiful weather and we hope you soak it all in!  We were inspired by our "Happy Picnic Season" card to create this summery backyard spread!  For August's DIY Picnic Happy Mail theme, we came up with a few small gift ideas that would put a smile on your anyone's face!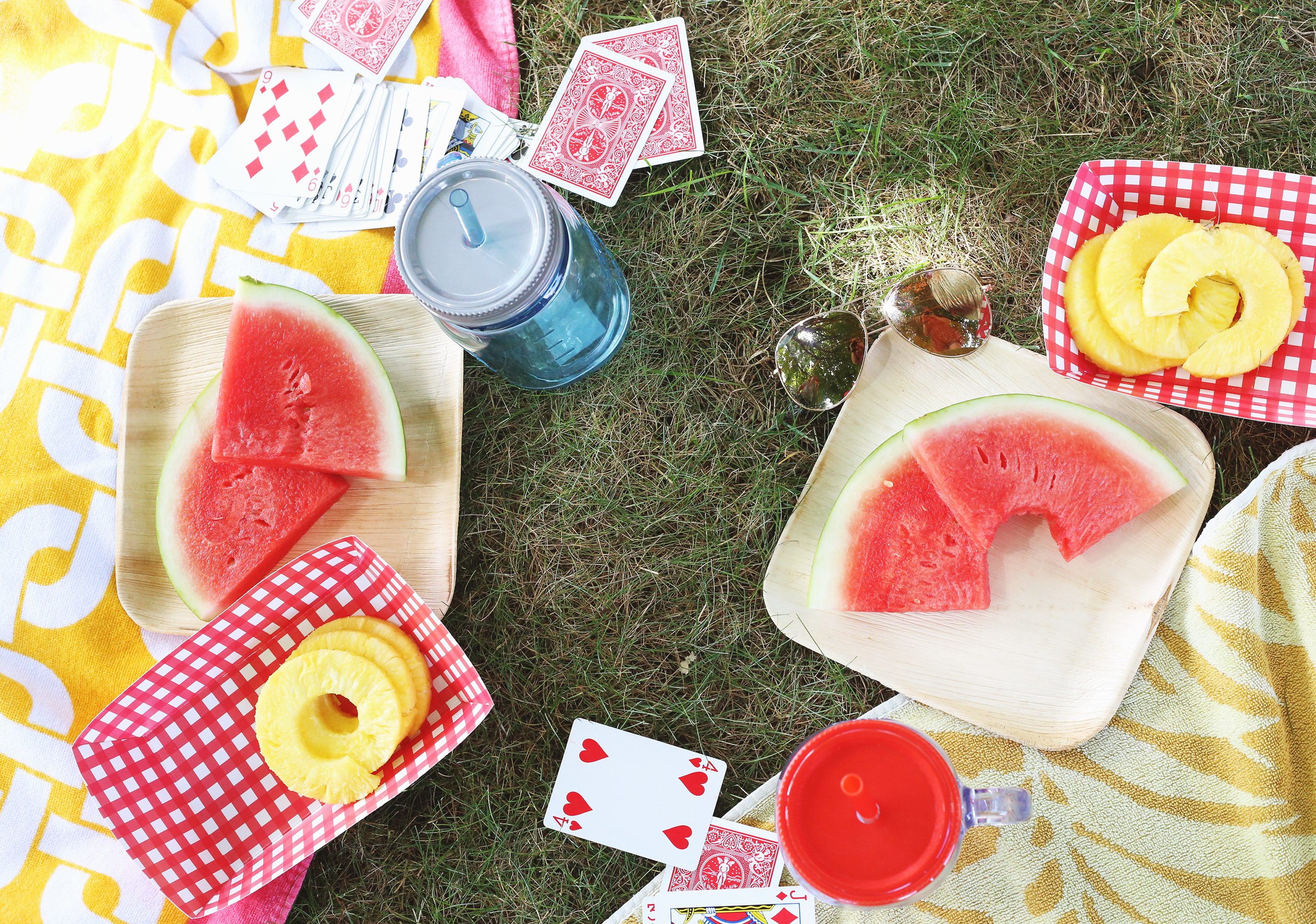 We love sending a beautiful card, but pairing it with a little something extra sends it over the top!
Our "Picnic Season"3 card allows you to get really creative with what goes inside your Happy Mail: a deck of cards, festive paper plates- even blankets or beach towels could all be great ideas!  Throw in something you'd bring along for your picnics!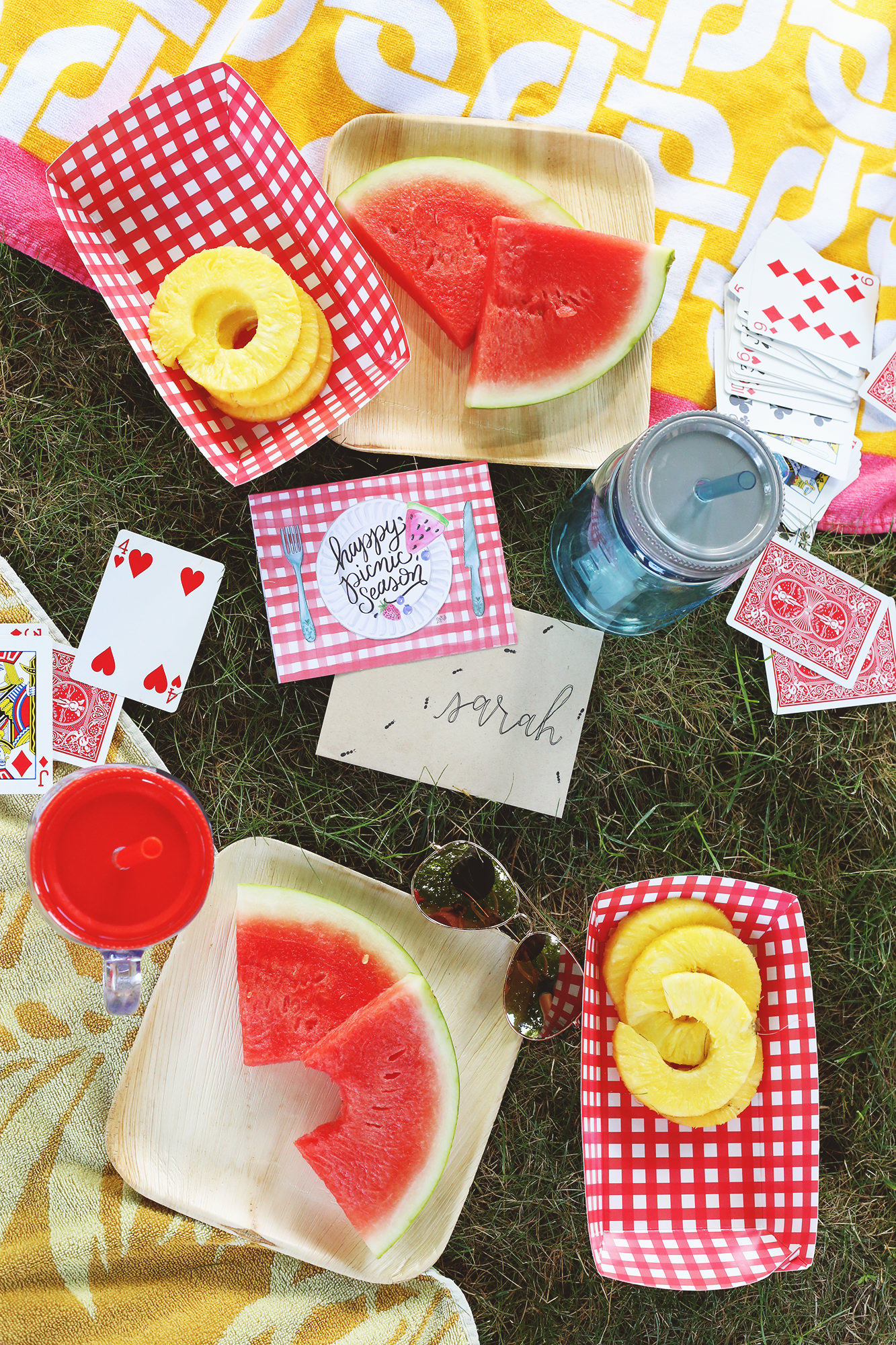 Decorating this card's envelope came quite easily.  Every picnic comes with a few ants- even if they're fake!  Three small dots can make a super cute detail.
Lastly, we love the idea of including a pair of cute mason jar tumblers!  Mason jars are a staple of the season and we love that these plastic tumblers fit perfectly with our picnic theme!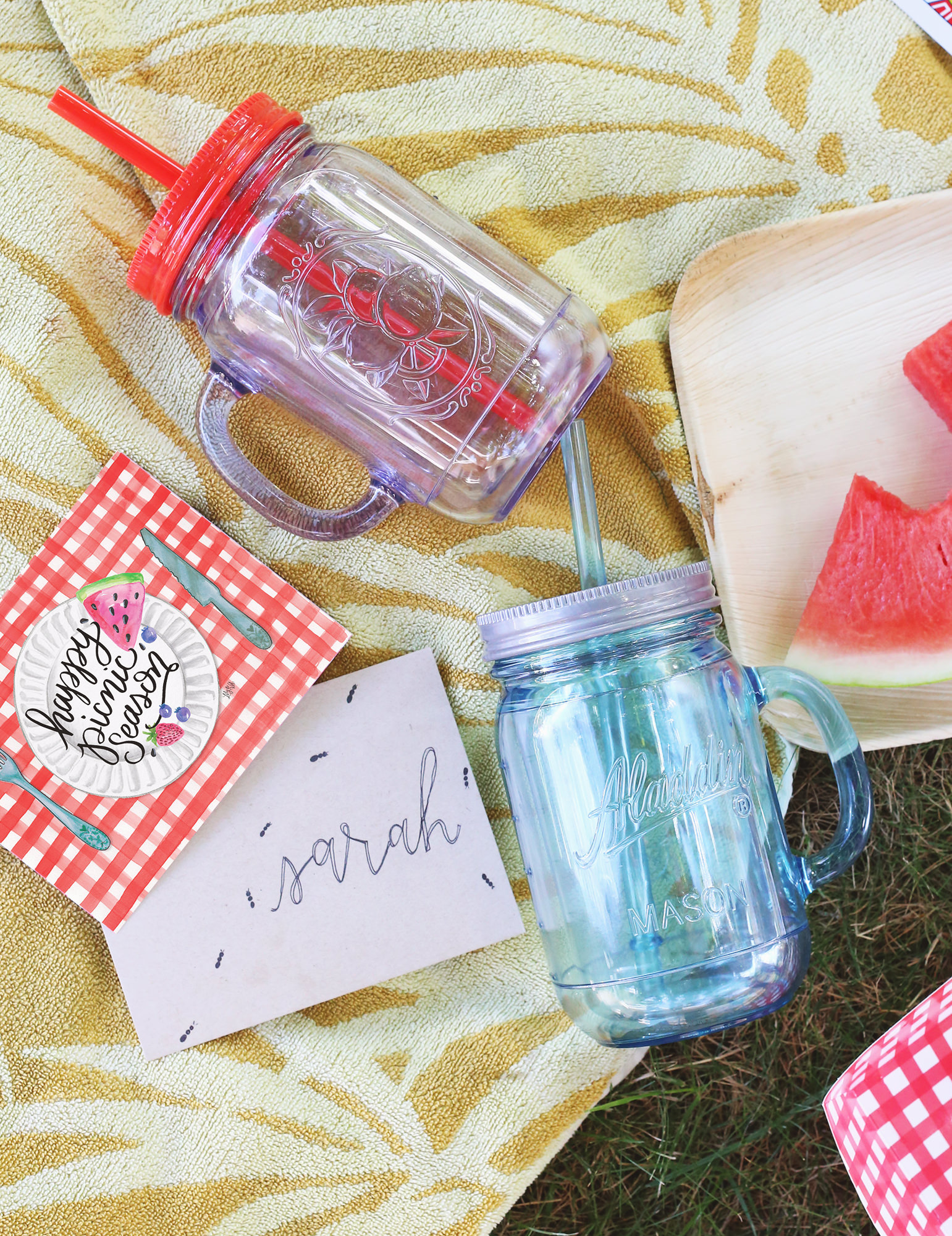 We created this series to inspire you to send more snail mail surprises! Happy mail doesn't need to be on a big budget or a large scale. If you create a bit of happy mail inspired by ours, we would love to see!  Use #LVhappymail on Instagram!
As always, we're giving our happy mail away to one winner! Win these two mason jar tumblers and our "Happy Picnic Season" card! To enter, visit the Lily & Val Instagram and leave a comment on the image from this post!  Click the image below to be redirected to Instagram. Good luck!