I love coming up with my own recipes. The downside of that is when people say "can I have the recipe?" or when my husband requests a dish I made so long ago I don't remember what was in it. Keeping track of creations in my Keepsake Kitchen Diary solves this problem for me.
Even though pesto isn't a very Irish dish, it is green, right?! So I chose to give this Kitchen Diary entry a little orange, green, and peach color scheme, in honor of the very green holiday! See my previous post on how to make this delicious pesto!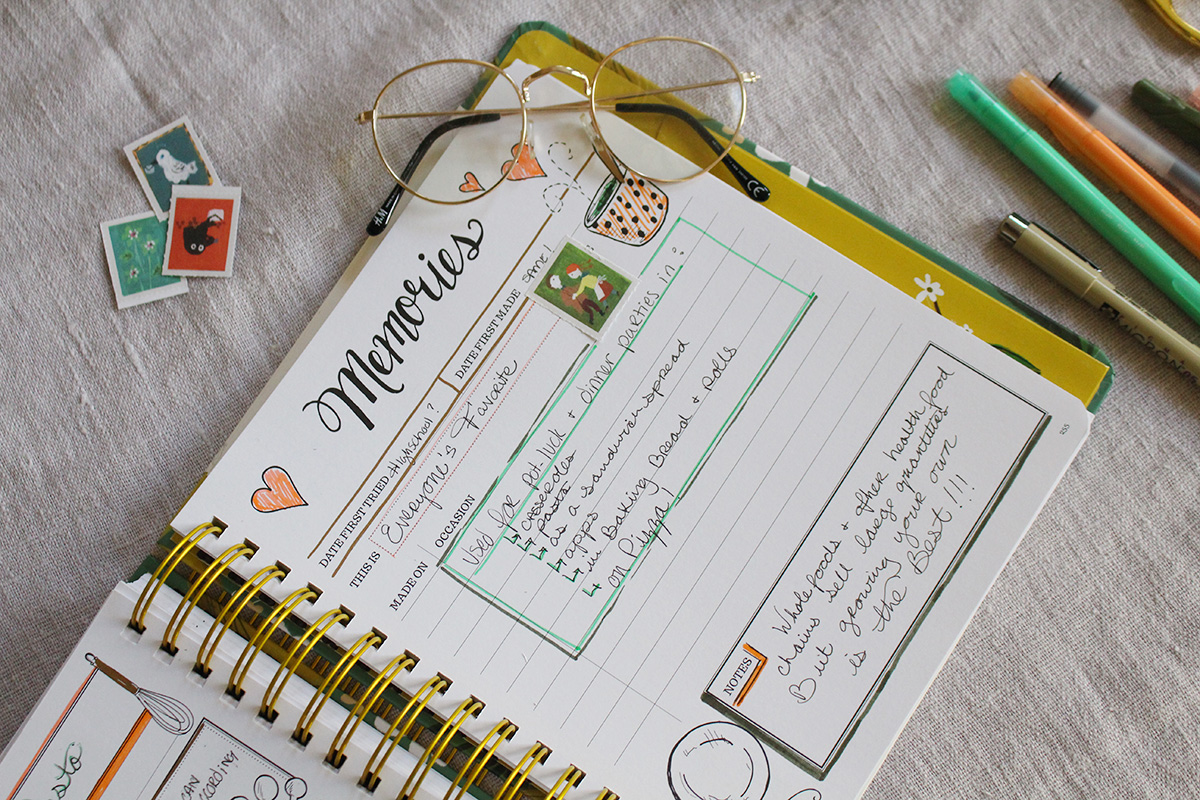 When people ask me now, I can just look up the beautiful spread in my Keepsake Kitchen Diary. Having the little tear out recipes in the back is so very handy for sharing.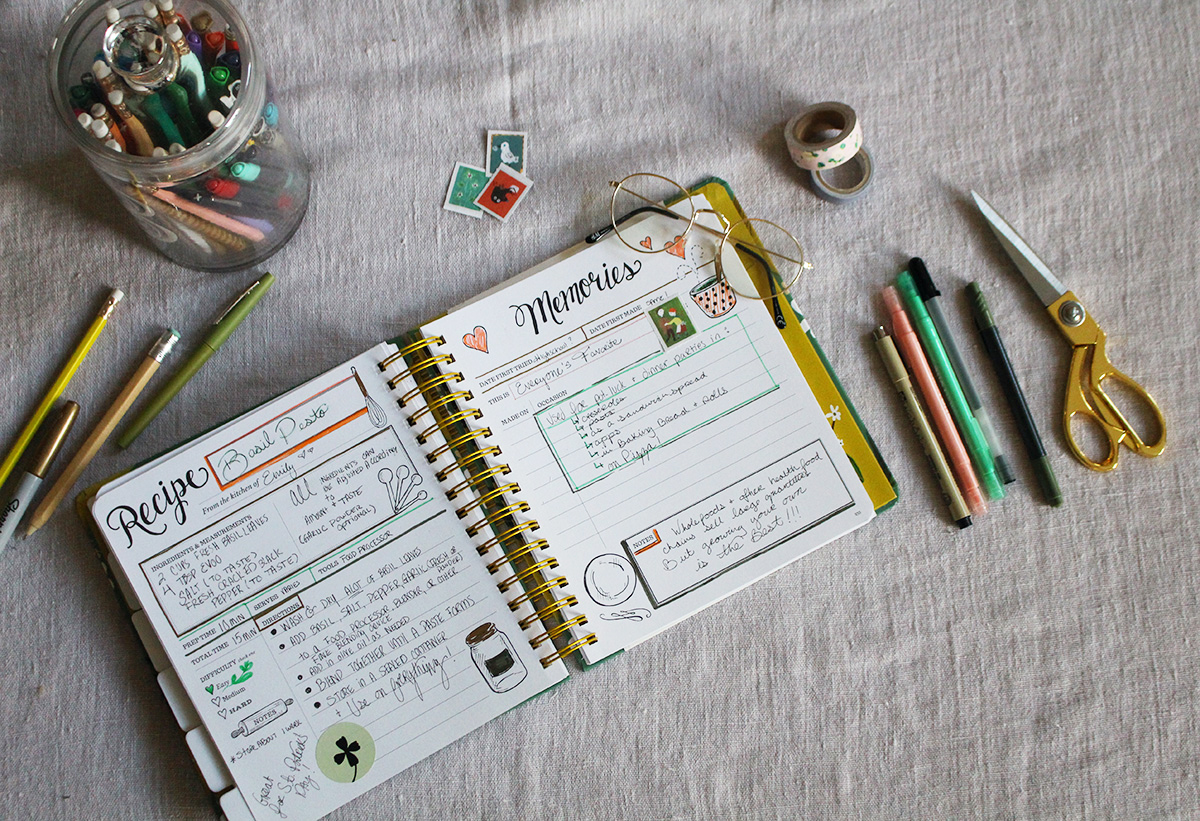 I like adding little paper pieces and keepsakes to my recipes. Like this cute stamp with a red-haired girl. It's nice to add in little, unexpected details to make going through your recipes more fun.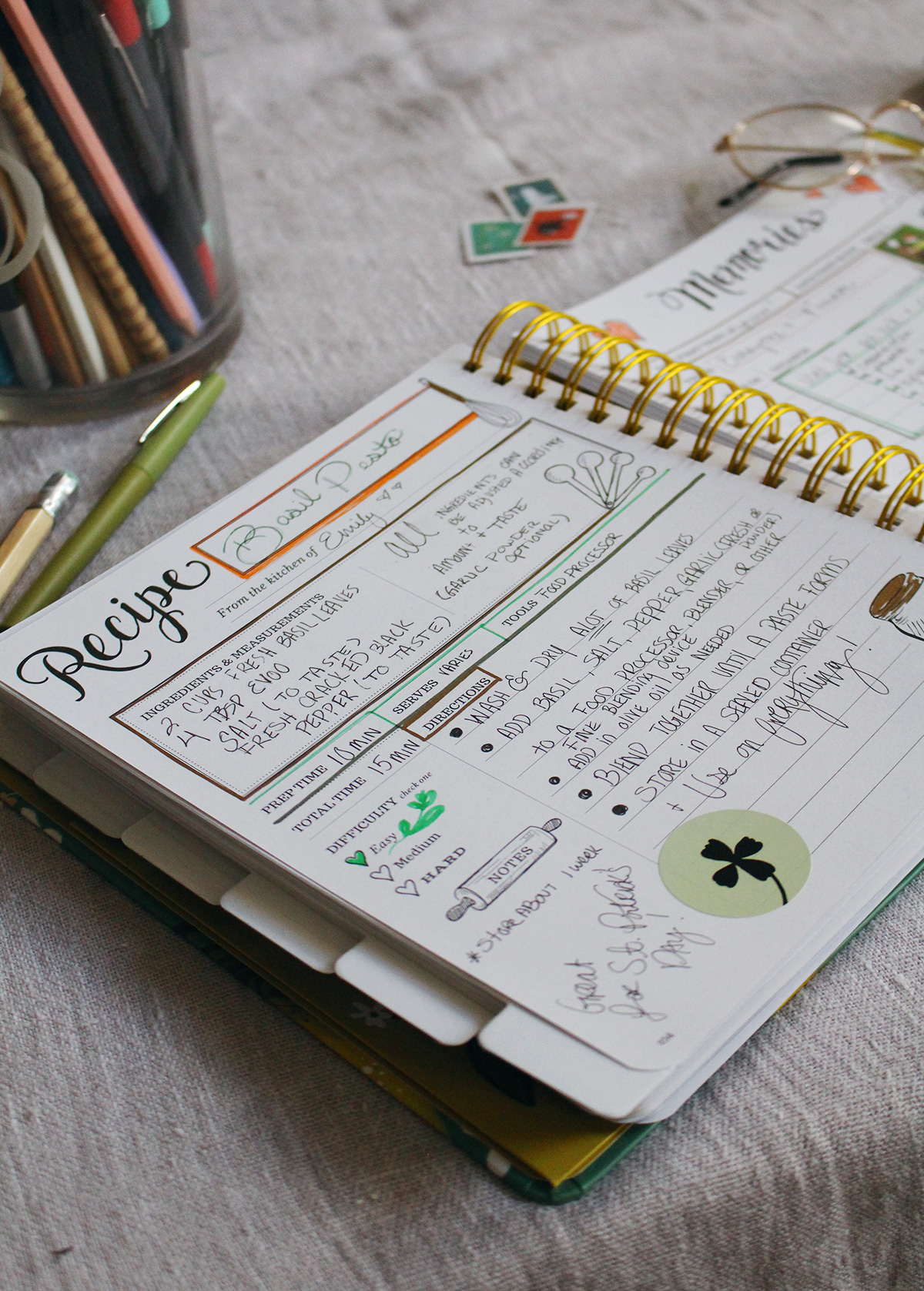 The notes section is the perfect place to make note of special occasions that a recipe is good for. This way when you are flipping through your Kitchen Diary for a dinner party or get together, you can easily see some great festive choices. I used a cute shamrock sticker to indicate this lucky holiday spread.
On the "Memories" side of the page, sometimes instead of recounting all the occasions for every dish, I note other important things in the "occasion" section.
For example, here I made a list of some of the ways I have used this homemade pesto for dishes and meals in the past. There are truly no "rules" for using your Keepsake Kitchen Diary. You can customize it however you wish and truly make it your own family cookbook!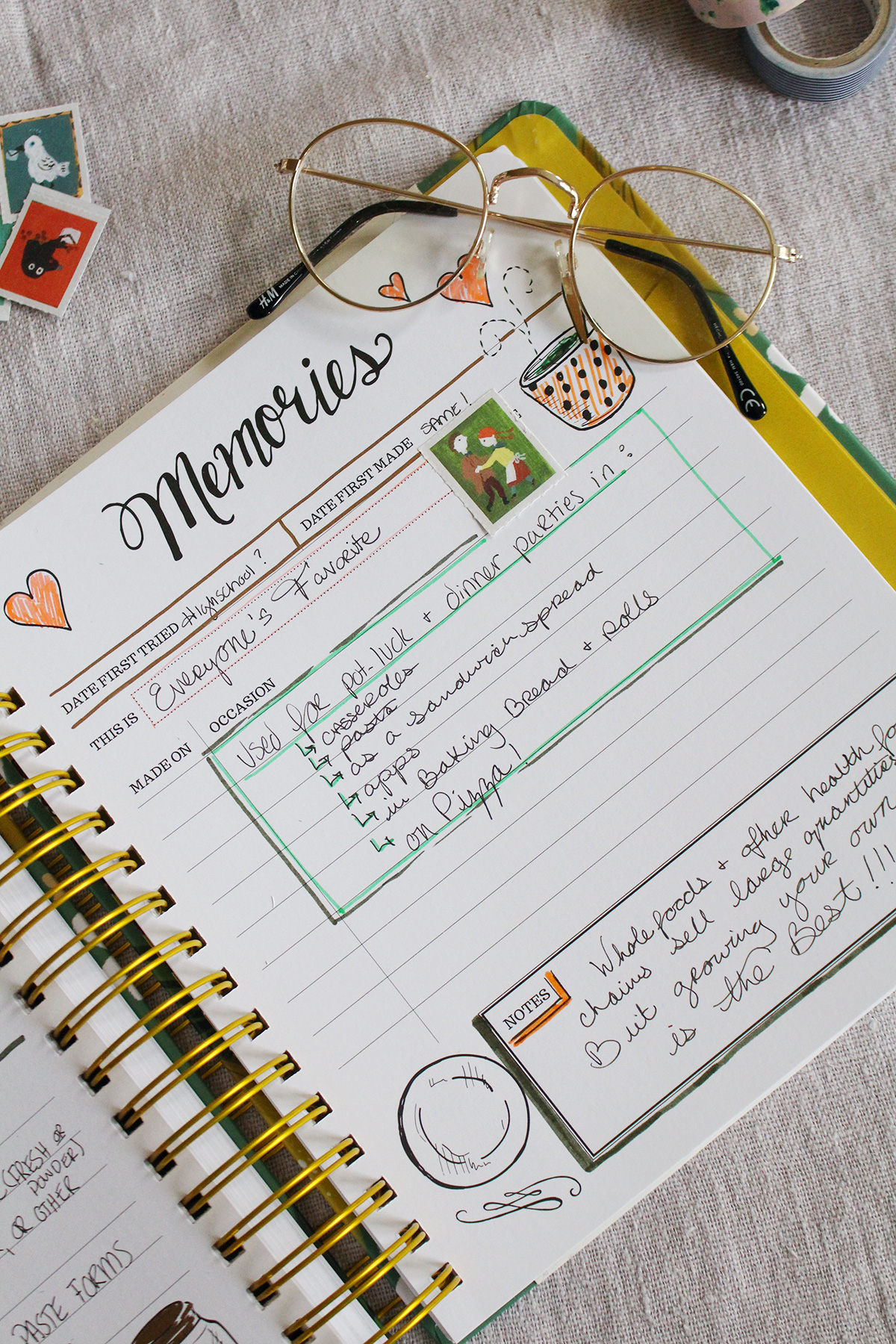 I hope you enjoy this very versatile recipe. Keep some in your fridge to spice up all sorts of everyday dishes and stay tuned for some fun uses for this dish coming to the blog soon!
Happy St. Patrick's Day!