It's always the mini, pint-sized, small bite treats that steal my heart the fastest!  They're easy to gift, fun to make- and you never worry about sharing.  These mini strawberry heart pies are adorable and so delicious, I couldn't just have one!  Valentine's Day might be over, but we're sharing hearts and lots of love all month long!  Keep reading for the recipe…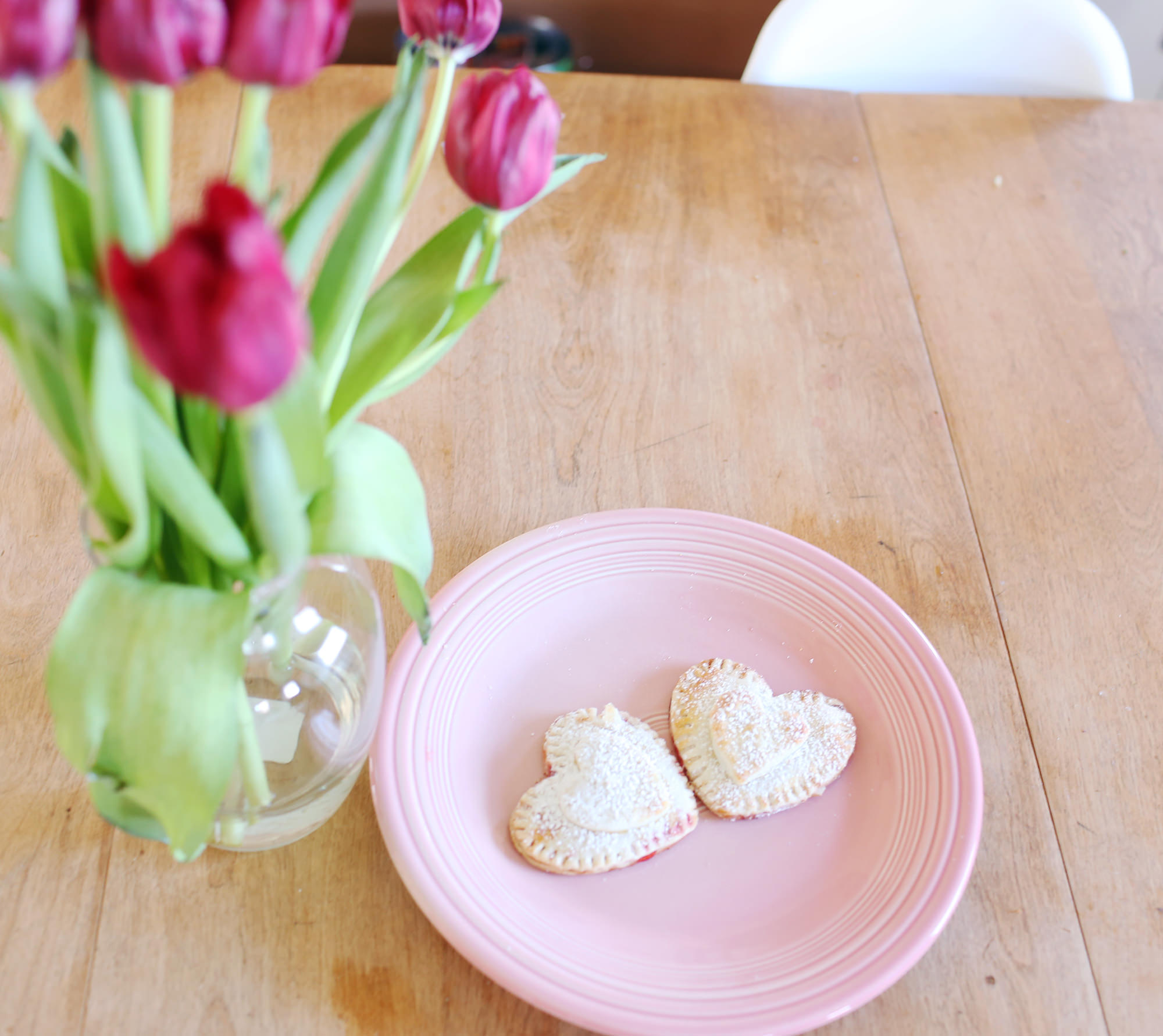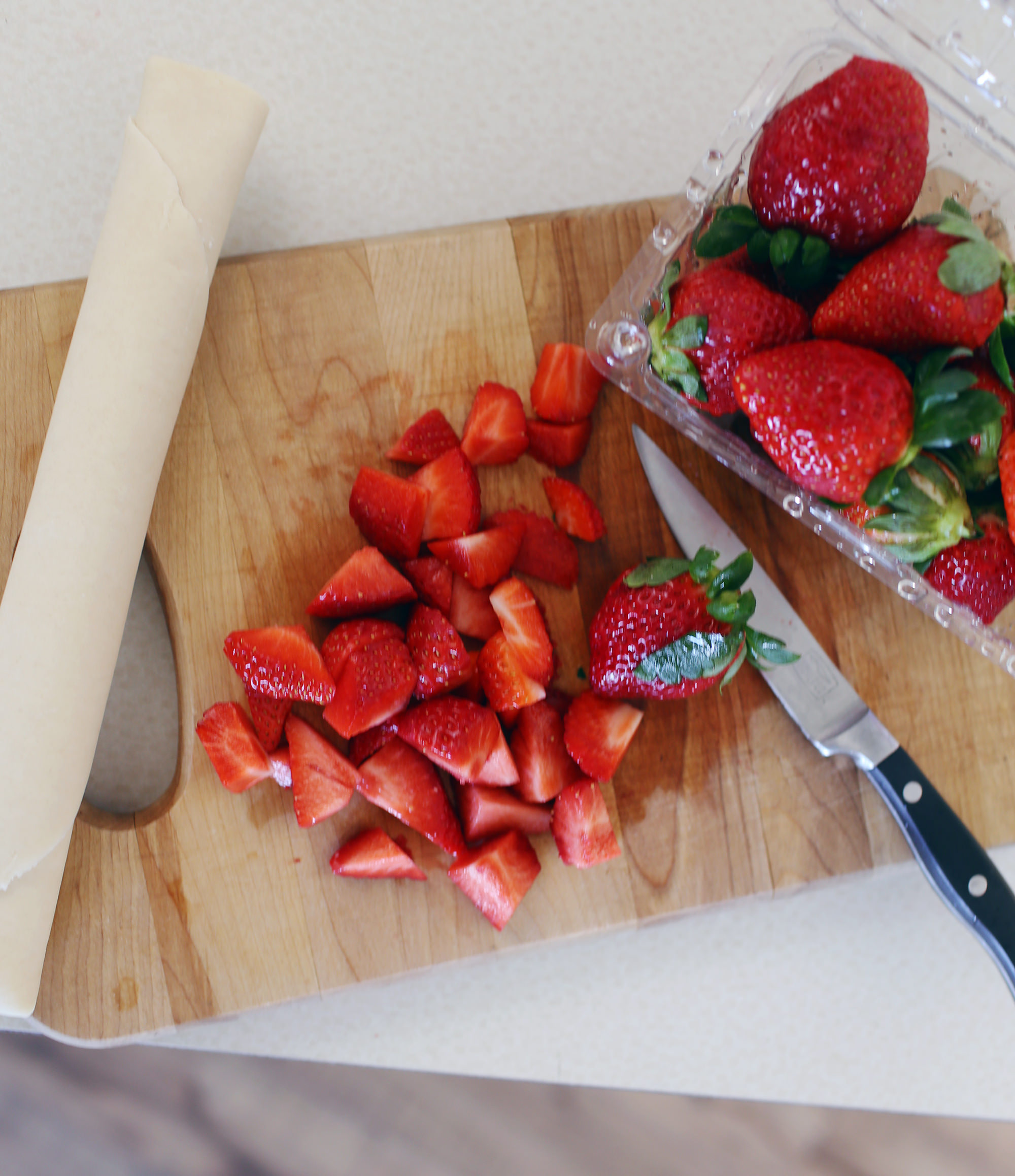 First, you'll need to make Quick Strawberry Preserves:
3 cups fresh strawberries, hulled and sliced in quarters
1 cup granulated sugar
1 tbsp fresh mint, chopped
Half a lemon, juiced
Combined all ingredients into a medium pot on the stove over medium-high heat.  Stir and let come to a boil.  After a minute, turn the heat down to a simmer and let cook for five more minutes, until the sugar is melted.  Then, pour into a heat-safe container and cool in the fridge.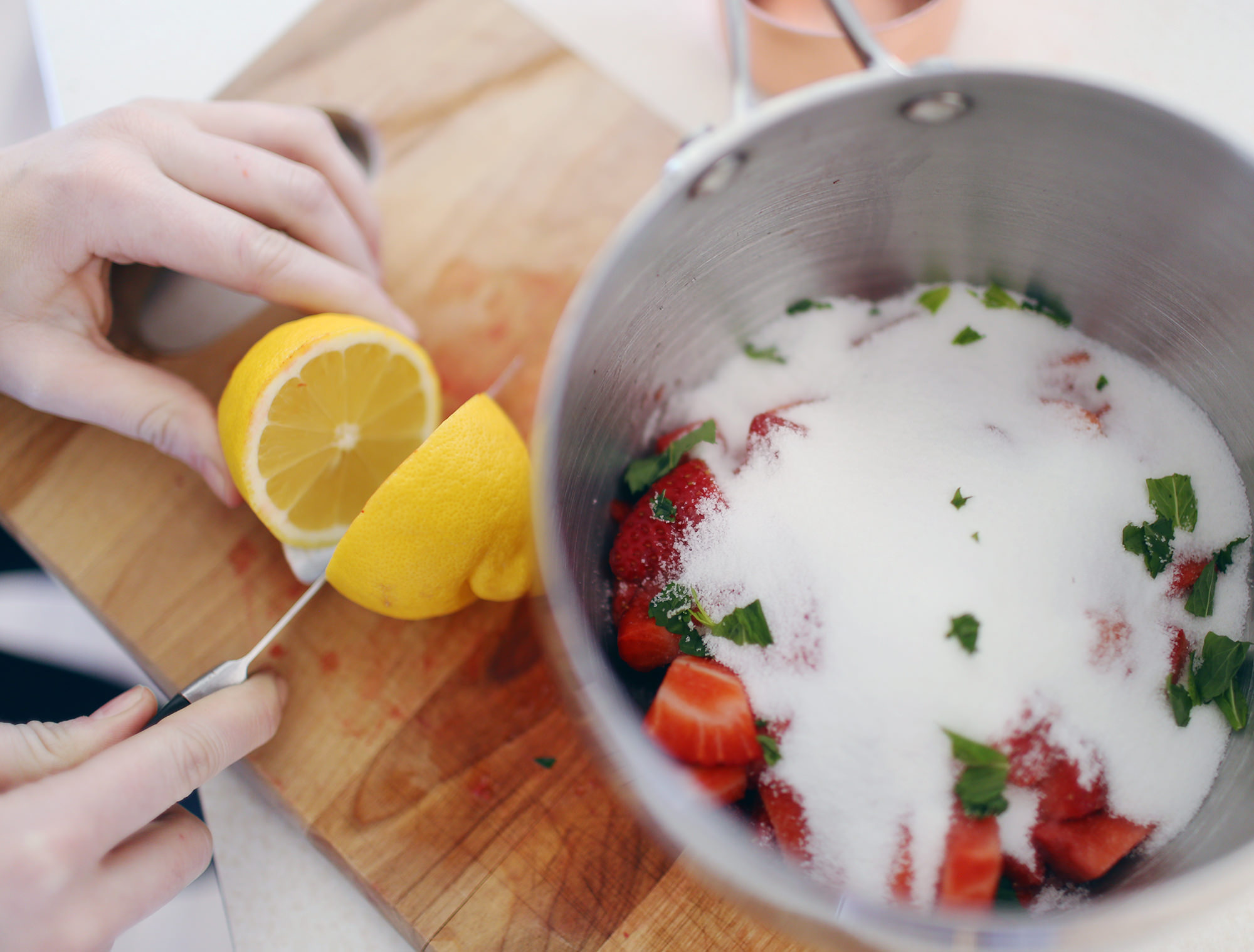 Heart Pie Crust:
1 box of pre-made pie dough sheets (comes with two crusts)
A medium-size heart cookie cutter
1 mini heart cookie cutter
Use medium heart cookie cutter to cut out 12-14 hearts in the crust, which makes 6-7 hand pies.  If you have extra dough, use the mini size to cut out hearts for an added detail.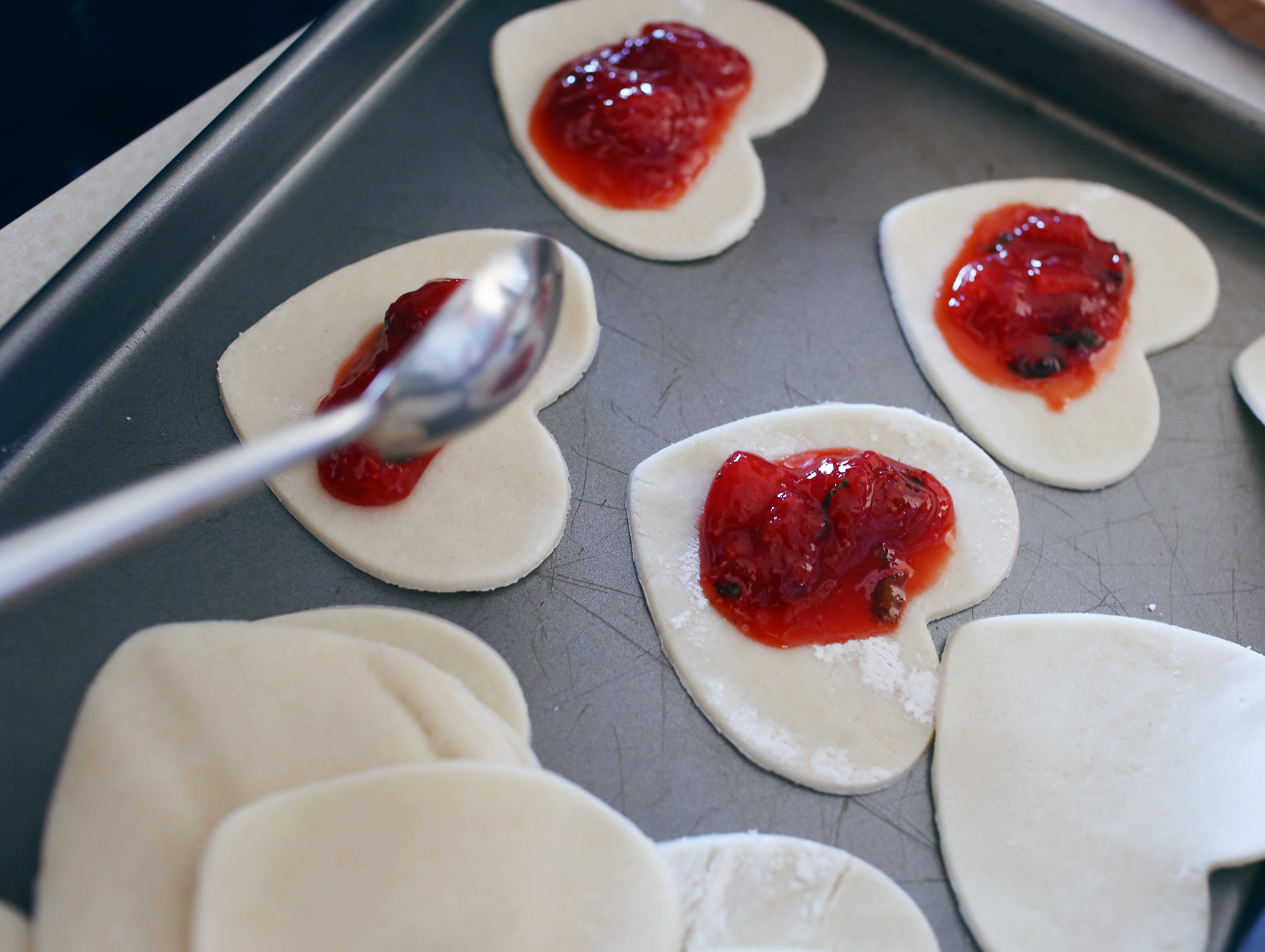 Mini Strawberry Heart Pies
Preheat the oven to 400 degrees.  On a greased cookie sheet, lay out your first layer of dough hearts, brushing their edges with egg wash (1 egg, whisked).  Scoop about a spoonful of strawberry preserves onto the dough, keeping it in the center.  Then, layer the second dough heart on top and press the layers together using a clean fork.  Use the egg wash like glue to stick the mini heart on top, and cover the tops with the wash as well.  Sprinkle with granulated sugar and bake for 15-20 minutes, until the crust is golden brown.
Remove from the oven and let cool.  For a little extra sweetness, dust with powdered sugar and serve.
I love all kinds of pie, especially these little mini ones because they are mess-free and all the juicy, strawberry goodness is kept inside!  Furthermore, adding that bit of fresh mint gives the strawberries a crisp, fresh flavor- delicious!
You can't deny these picture-perfect pies- and they taste just as good as they look!  A perfect recipe to pull out any time you and your gal pals get together, made with love and homemade hearts!  Enjoy!