Every year it seems our family holiday get-togethers change- whether it's the location, the people or whether we celebrate on the actual holiday.  I look forward to this time of year but prepare myself for the new environments or traditions that my fast-growing family produces.  The one thing I can count on every holiday is a familiar flavor I enjoy only on the most special occasions: my Grandma's mashed potatoes.
They'll always be called "Grandma's Mashed Potatoes" as long as she makes them.  It's the most simple recipe but also the most special because they're usually only made when Grandma's around, and she is the one who makes them the best!
I'm so grateful for the Keepsake Kitchen Diary because now my sisters and I have Grandma's recipe written down in her handwriting.  Grandma was nervous to write this special recipe down in her 'chicken scratch' but I reminded her that's what makes it authentic!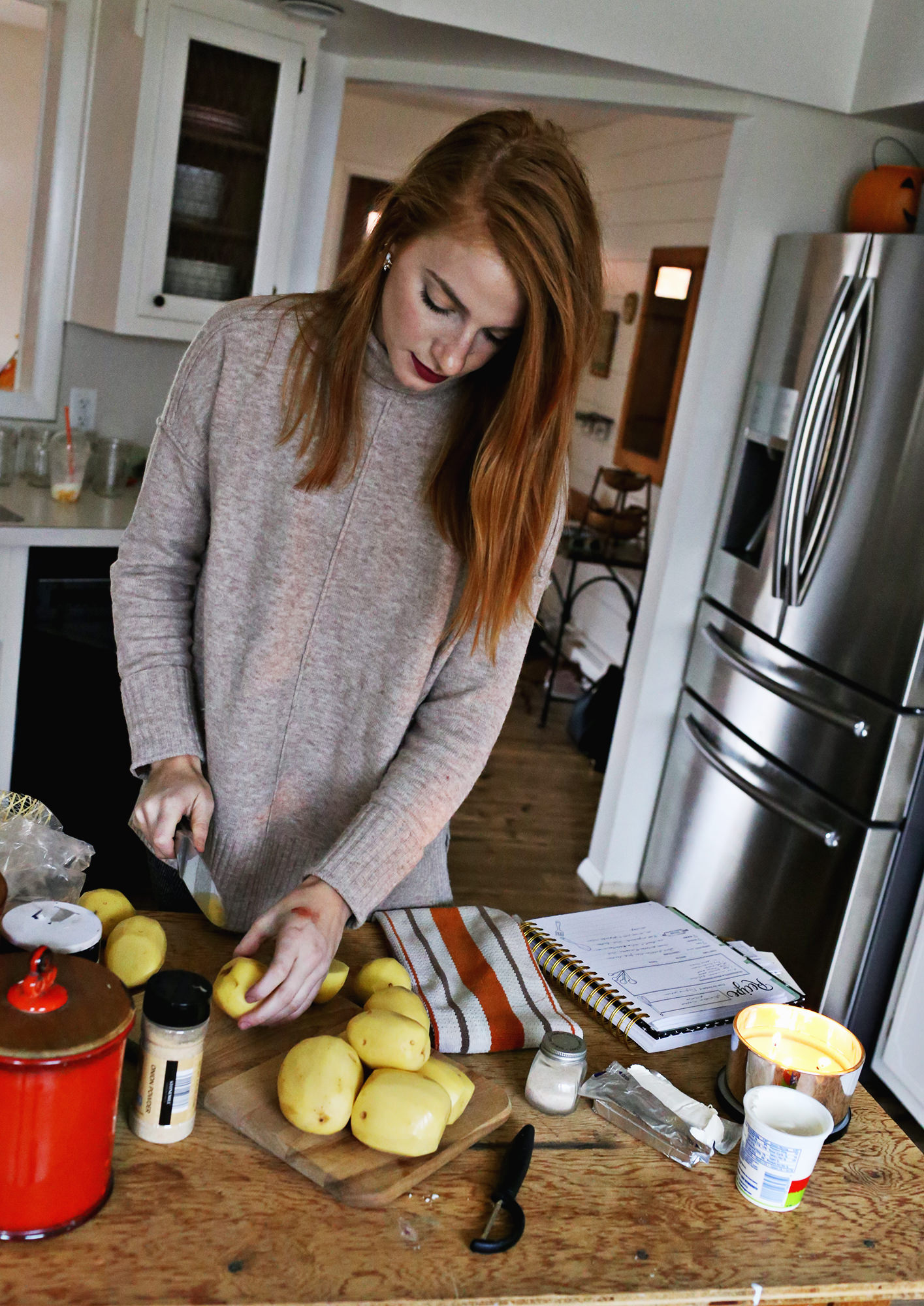 Like I said, this recipe is very simple, with simple ingredients!  But there is a creaminess (thanks cream cheese) that makes them seem more decadent than the rest.  Grandma also uses really good Yukon Gold potatoes- she thinks those are the best.
While I mixed mine in a KitchenAid mixer, I know Grandma would say a handheld mixer would do the job just fine!
I'll admit: this is the first time I have made these mashed potatoes on mine own!  To say I was nervous to taste them is an understatement!  They tasted delicious but my sister and I both agreed there was something missing.  I still can't put my finger on it, but I'm sure it's because they weren't made with Grandma in her kitchen.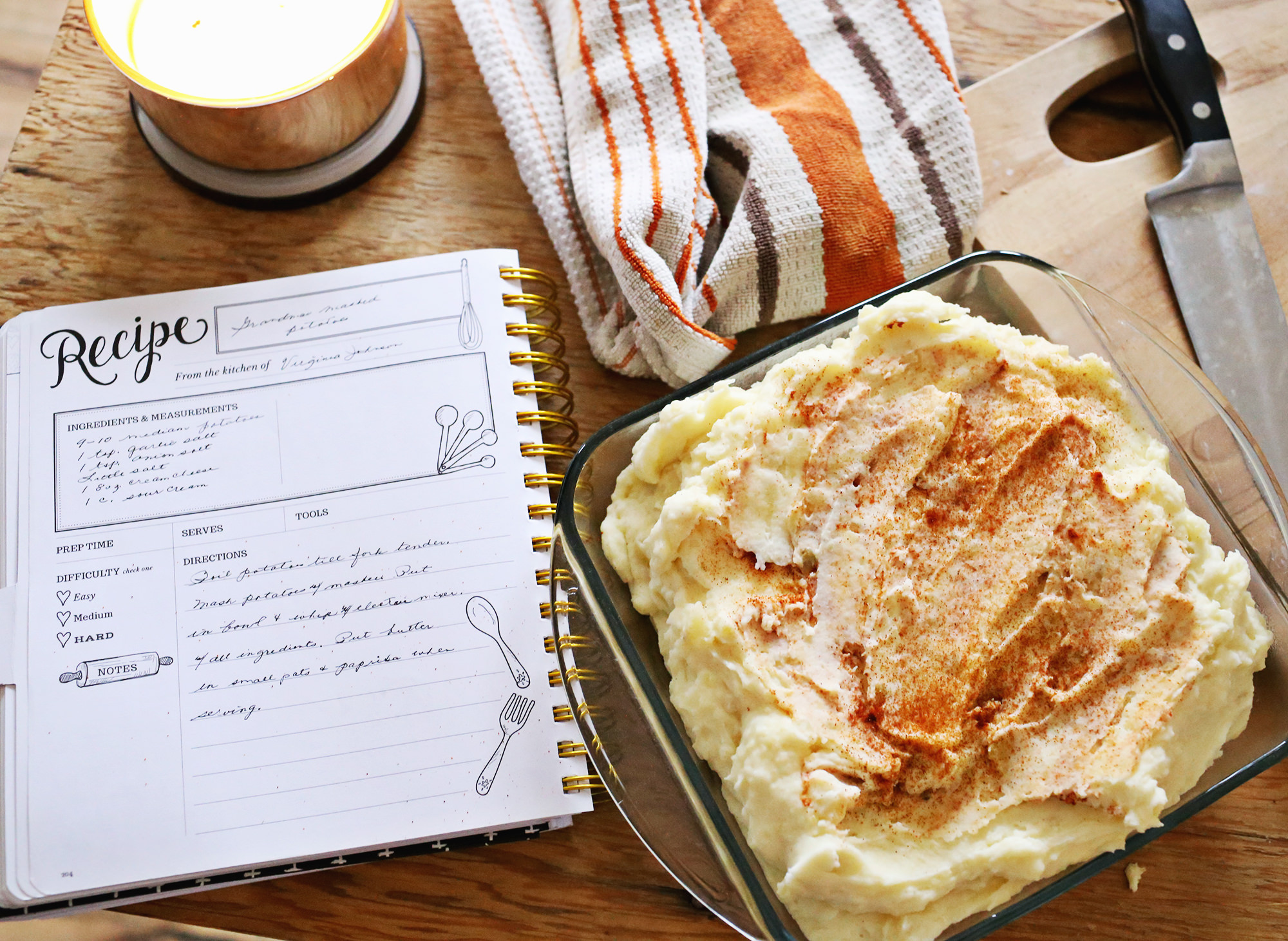 This Thursday I'll be watching Grandma make several batches of these potatoes with added interest and also gratitude that I this special family dish kept safe in my Keepsake Kitchen Diary.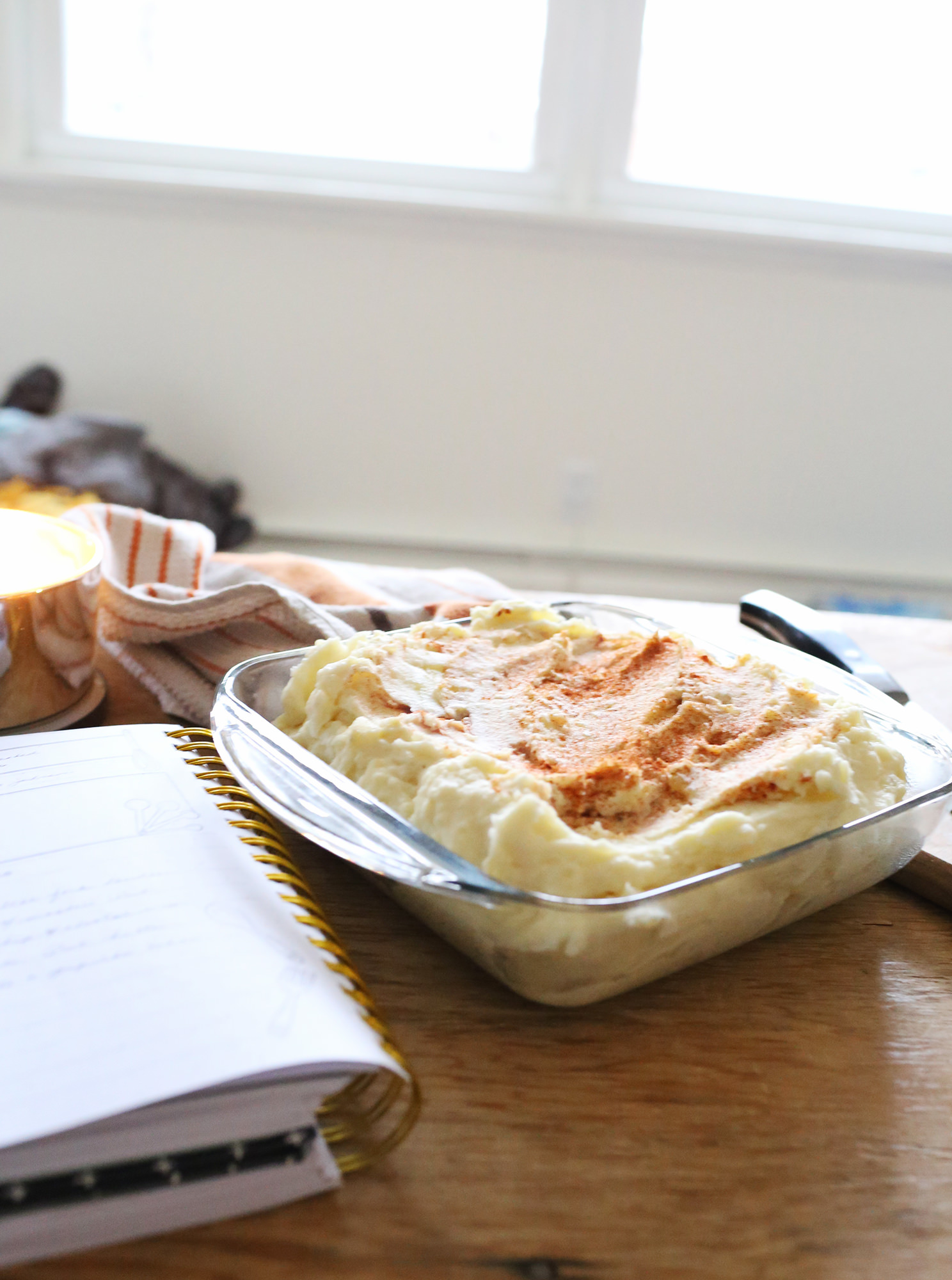 Emily's Grandma's Mashed Potatoes
Ingredients:
9-10 Yukon Gold Potatoes, or any medium-sized potatoes
1 tsp Garlic Salt
1 tsp Onion Salt (or Onion Powder)
1 tsp Salt
8 oz package of Cream Cheese
1 cup Sour Cream
Directions:
Boil the potatoes until fork tender, then blend/mash together with all the other ingredients.  Refrigerate until ready to serve.  Then, cut tabs of salted butter over the top, with a sprinkle of paprika and warm in the oven.
Enjoy!
Photos courtesy of Jenny Poe