If you have a Lily & Val 2016 Chalk Art Recipe Calendar, you'll know the month of May has a guacamole recipe!  We love this calendar because the recipes for each month are perfect for that season and time of year.  This guacamole recipe is so easy to make! We wanted to bring it to life, and add a few toppings to make it extra special!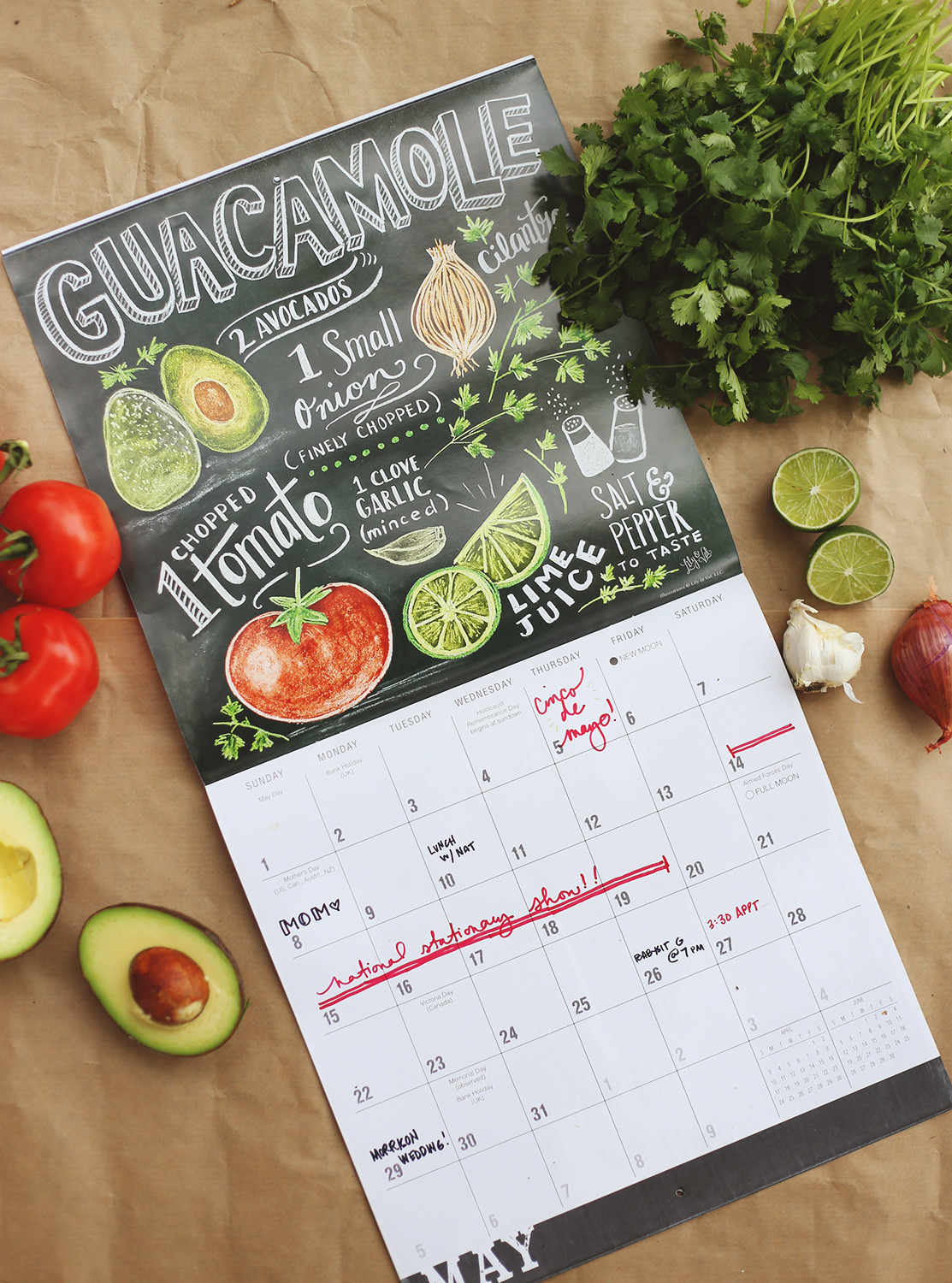 For the base guacamole recipe, you will need:
2 Avocados
1 Small onion or Shallot
1 Clove of garilc, minced
1 Tomato, chopped
1 bunch of cilantro, chopped (add to taste)
The juice of one lime
Salt and pepper, to taste
Use a fork to mash the avocado together and combine all ingredients.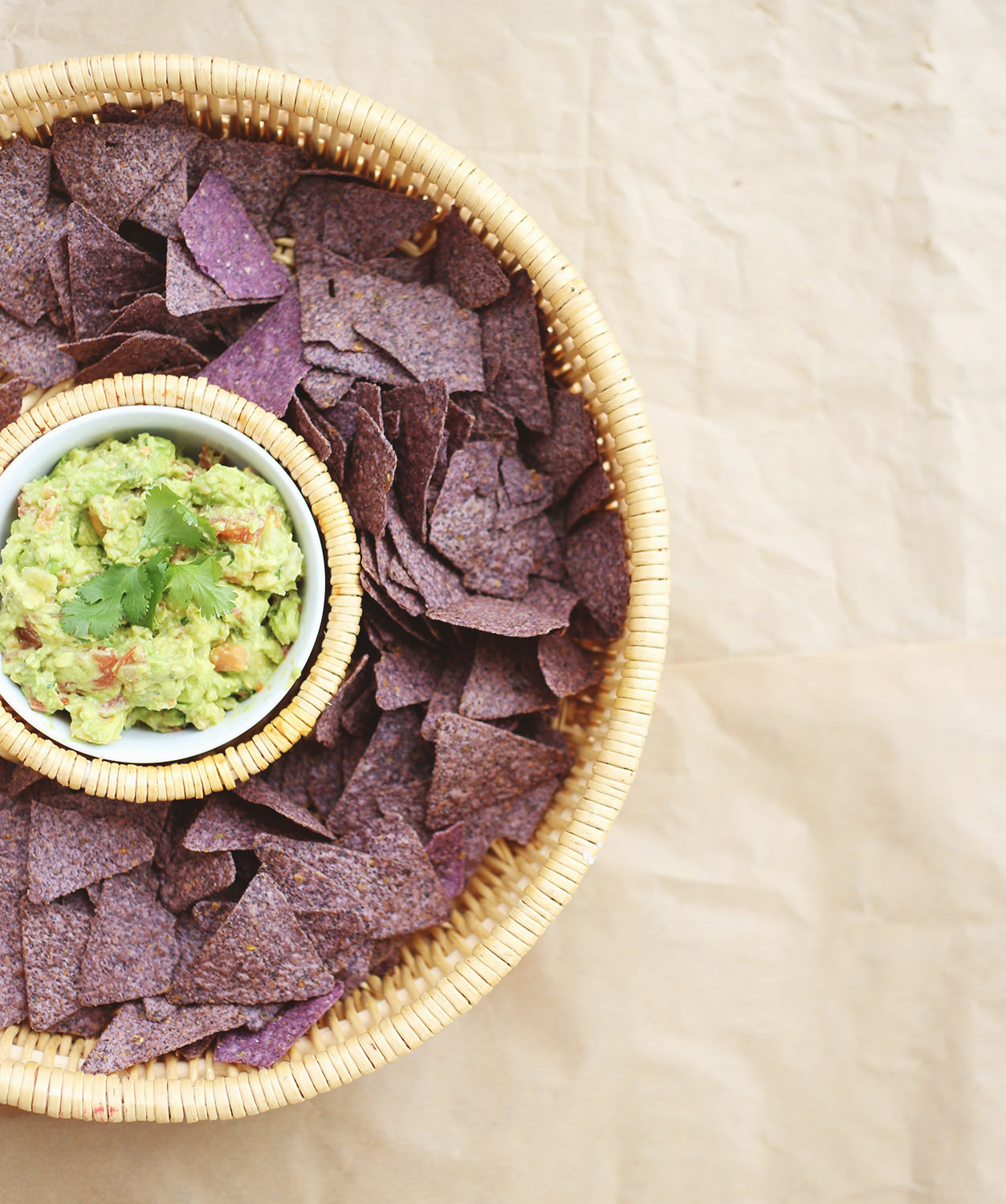 While the original recipe is delicious and classic, we thought it would be fun to add a few extra, unexpected ingredients for even more flavor!
Grilled Corn
Shuck one ear of corn and place on the grill.  Rotate every few minutes as the kernels begin to char.  Once cooled, cut off the kernels and mix into the original guacamole recipe.  If you're looking for a little more color and crunch, corn is the way to go! This is the perfect guacamole for summer.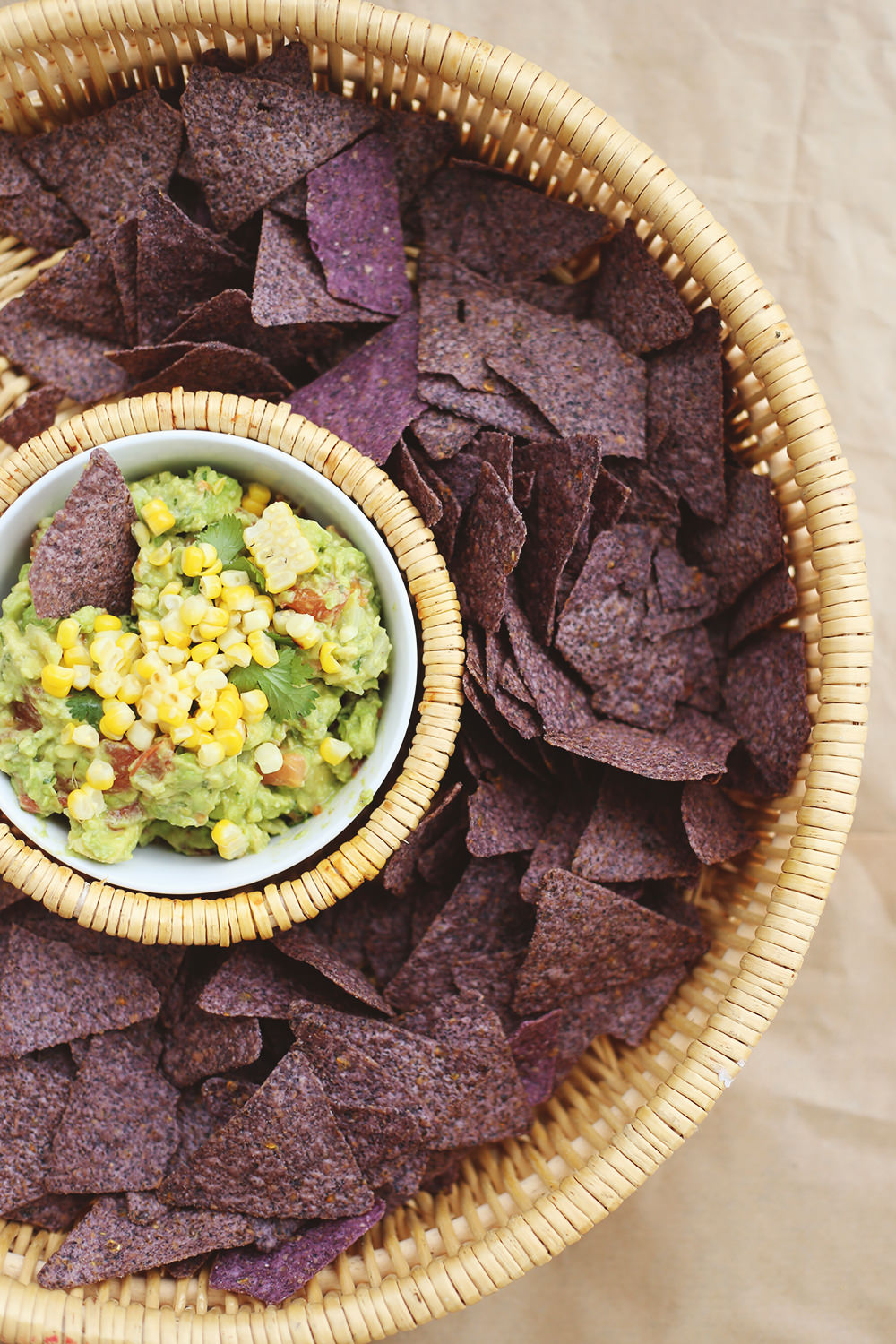 Bacon

We hadn't heard of putting bacon in guacamole, but you can never go wrong with bacon, so we gave it a try!  After cooking the bacon on the crispier side, we let it cool and then crumbled into the dip.  All I can say is: "Yum!"  The saltiness and flavor of the bacon really added something extra to the creamy guacamole.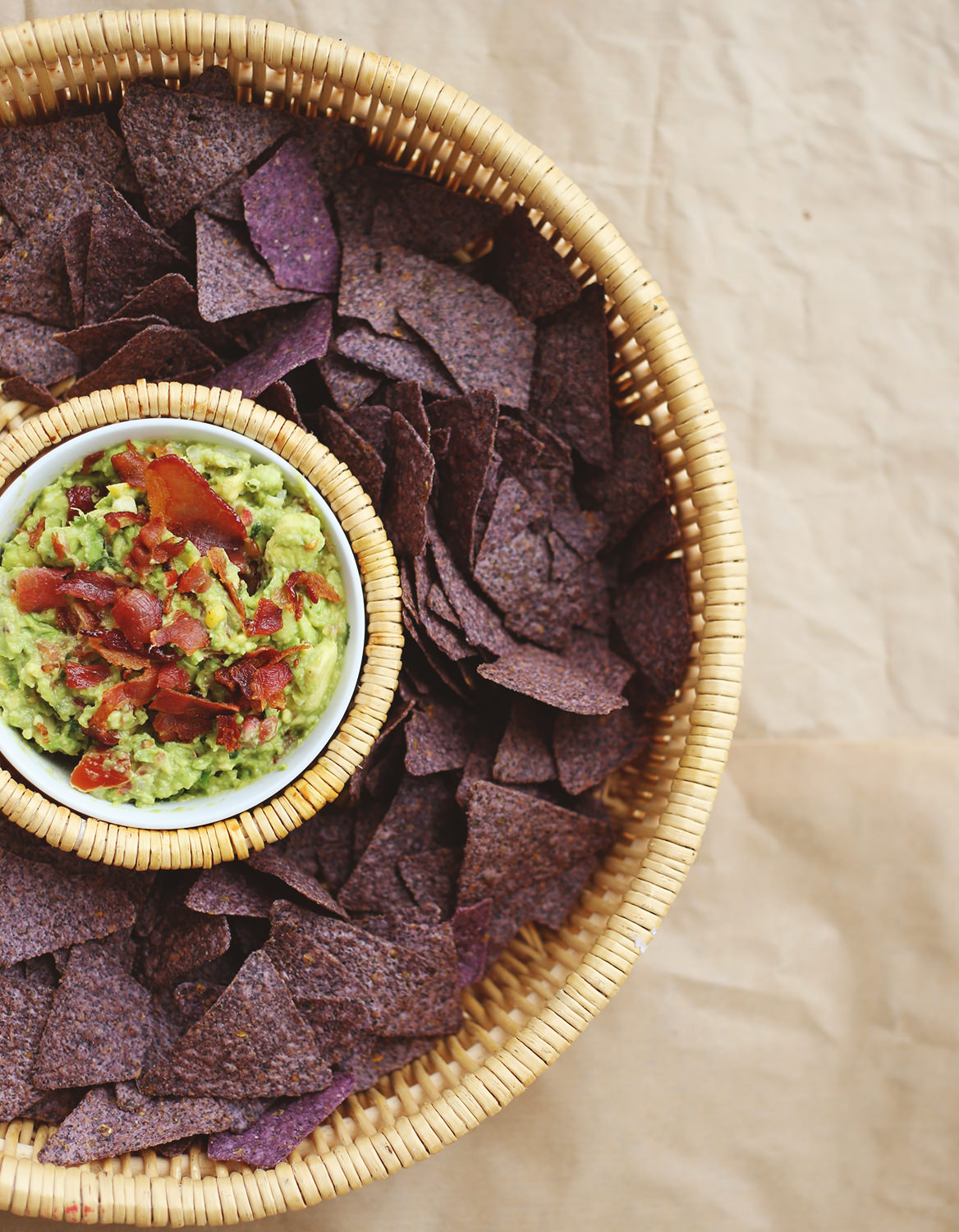 Pomegranate seeds
You can buy a whole pomegranate and use one of the interesting techniques to get the seeds out, but most grocery stores conveniently sell jars of seeds!  Add the seeds to the guacamole for a brighter dip with a bit of a tang. The fruitiness really compliments the guacamole and I love the color!  It's delicious!
We love each of the different toppings for different reasons, but if we had to suggest one to try, definitely try the pomegranate seeds!  Or the bacon- or the grilled corn- we love them all!
Which one will you try?
Photos courtesy of Jenny Poe