Last week was a huge week for Lily & Val, with the launch of our new Keepsake Kitchen Diary!  We are so excited that it resonated with so many of you, and we hope to see your Kitchen Diaries put to good use during the holiday season!
As soon as I got my own Keepsake Kitchen Diary, I wrote down beloved recipes that my family and I make for the holidays!  My grandma's mashed potatoes, my mom's breakfast casserole- and my aunt's hot artichoke dip.  This hot artichoke dip is a must on Thanksgiving and we always snack on large batches of it in the afternoon before the full holiday meal is prepared. I love that I can write the recipe and instructions in the Kitchen Diary, while recording memories and notes at the same time. I have vivid memories of arriving to my aunt and uncle's house after a long drive and smelling this dip as soon as we walked in!  After hugs and greetings, we can all relax, watch football or the parade, and snack. The Keepsake Kitchen Diary evokes these memories and keeps them in a safe place- so perfect!
Two of my sisters helped me write down the recipe, reminding me of special instructions, like finely chopping the artichoke hearts and what type of crackers to use for dipping.  Even while writing out the instructions, we laughed at some Thanksgiving memories!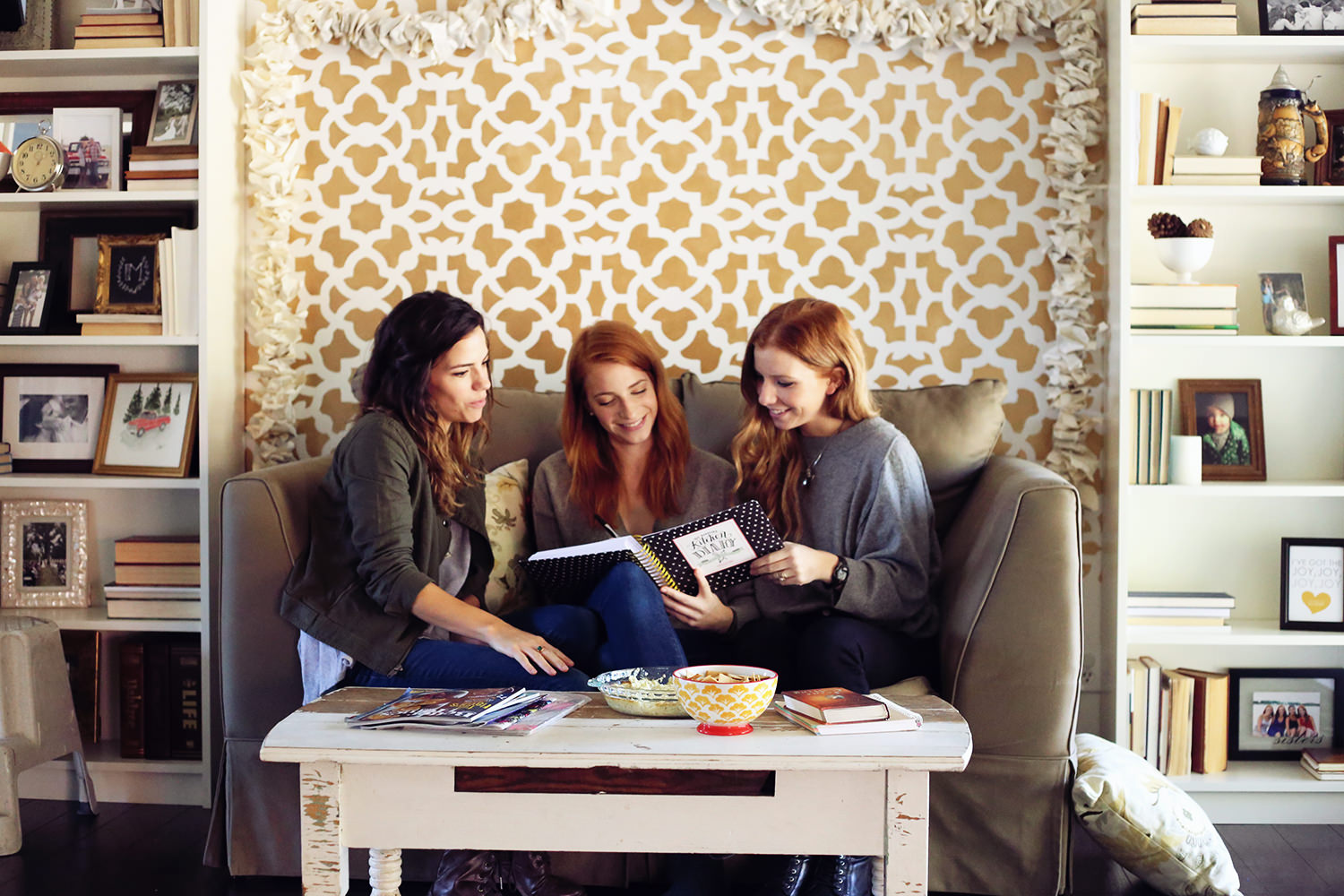 It was really a pleasure to be in the kitchen with my sisters and start getting into the holiday spirit! They love this recipe as much as I do and we had fun making the dish.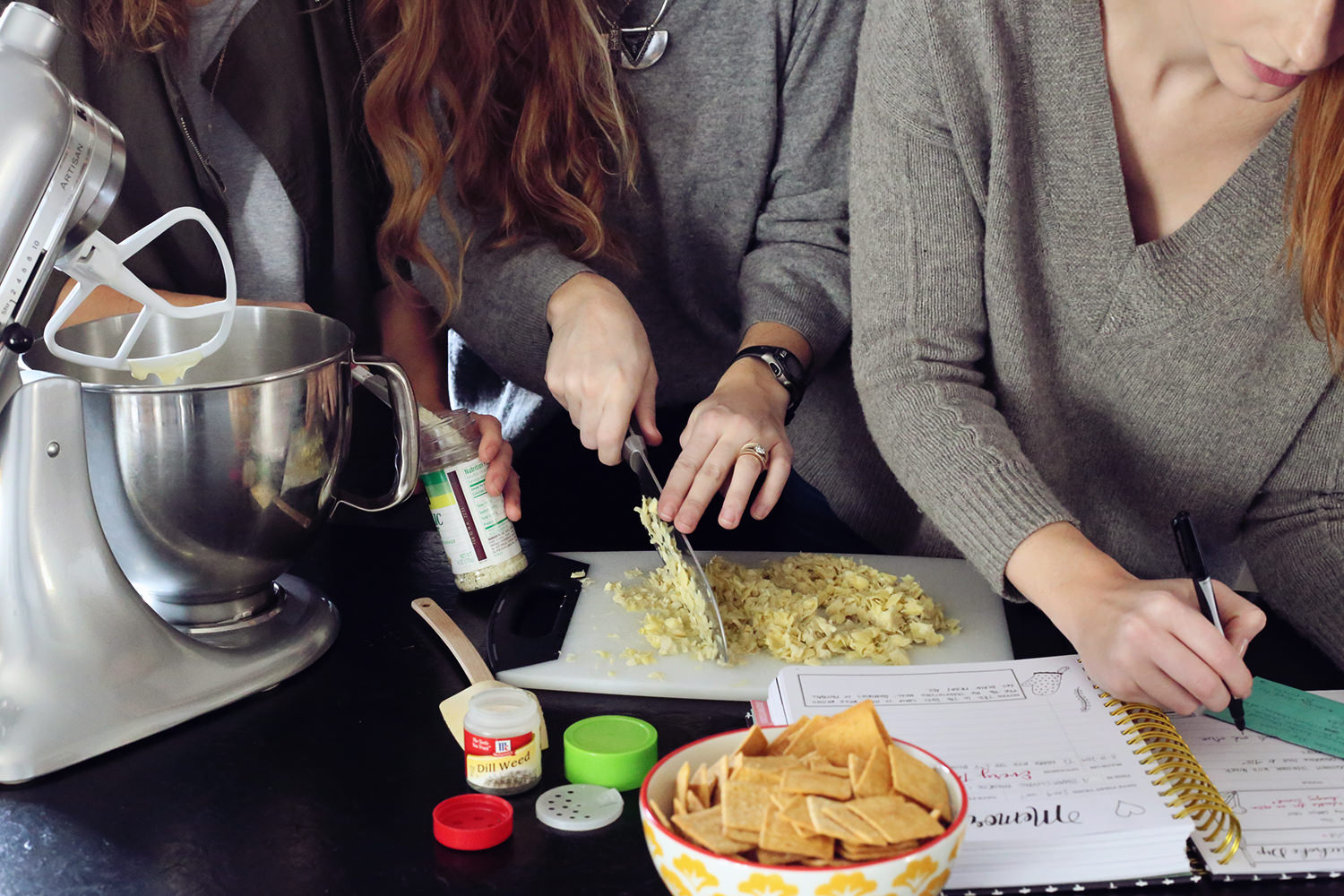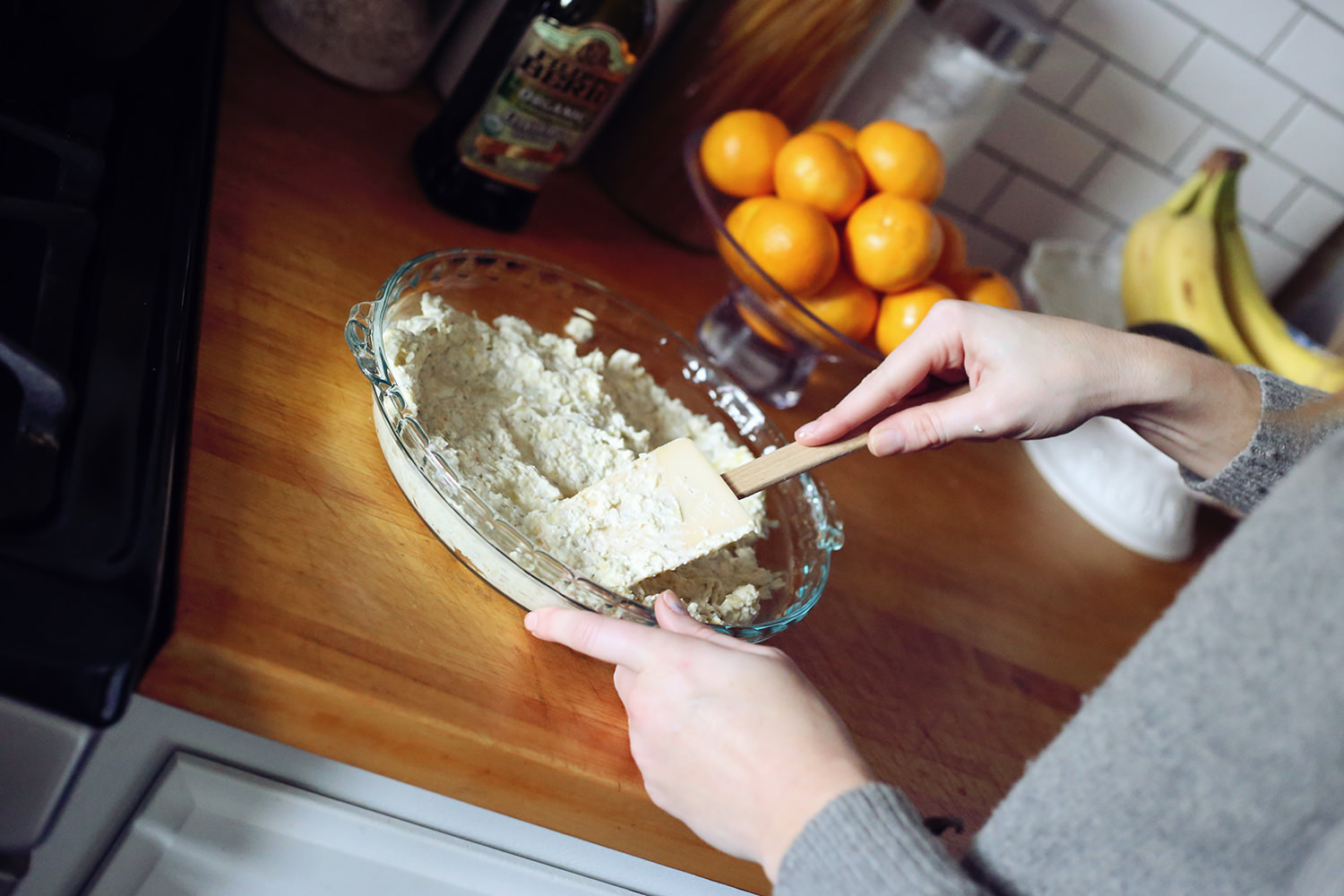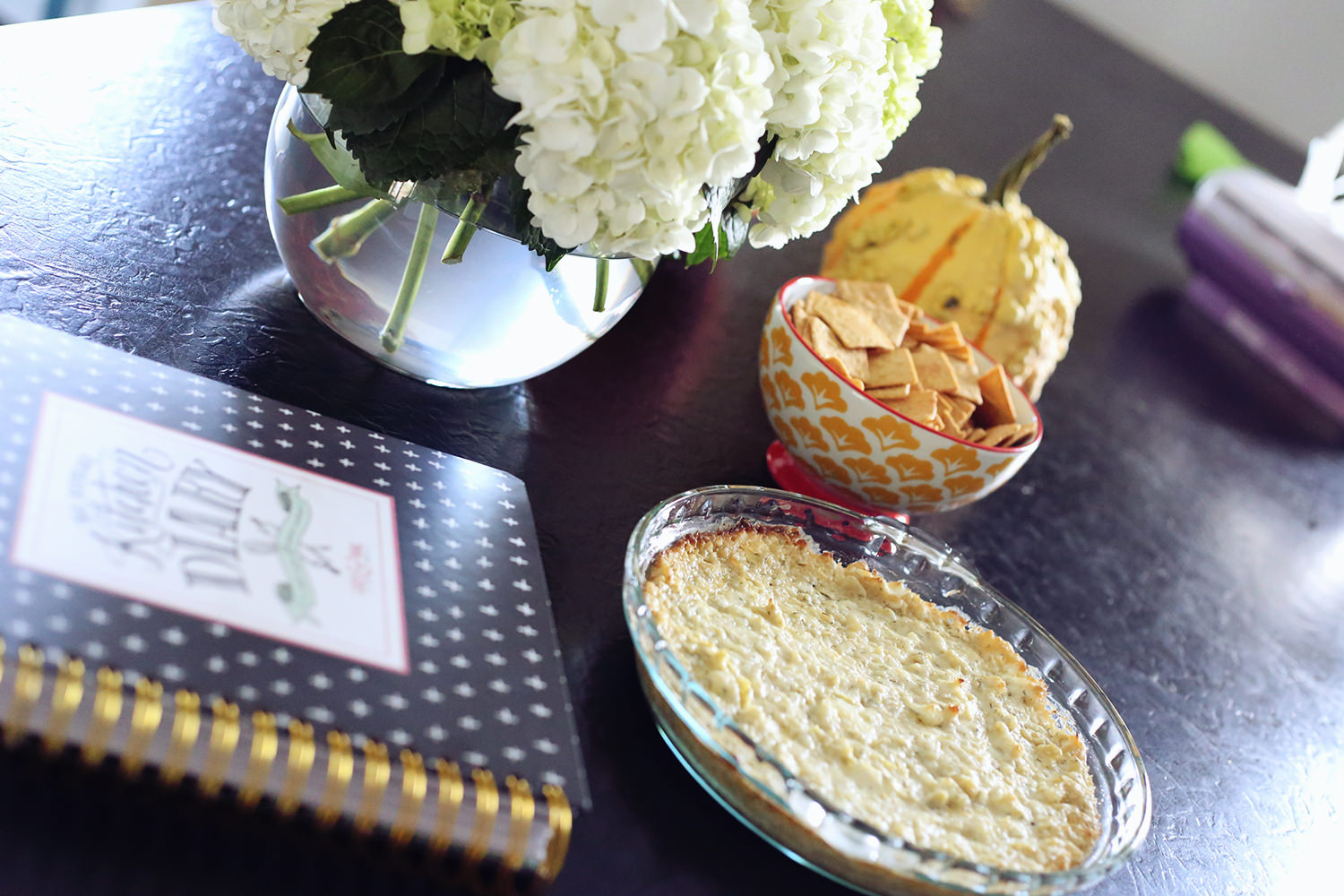 The Keepsake Kitchen Diary was a labor of love here at Lily & Val! It fills a large hole in my library of family recipes, and I truly hope it feels that hole in yours as well.  Enjoy!
Aunt Lisa's Hot Artichoke Dip
1 can of Artichoke Hearts, finely chopped
1 cup of mayonnaise
1 cup of grated parmesan
1, 8 oz package of cream cheese
1 teaspoon of dill weed
1 teaspoon of garlic salt
Mix all the ingredients together with a hand mixer or KitchenAid.  Pour into an ungreased pie dish or and bake at 400 degrees for 15-20 minutes, until edges are golden brown.  Use wheat things or club crackers to dip!
What cherished family recipes do you look forward to during the holidays?
Photos courtesy of Jenny Poe