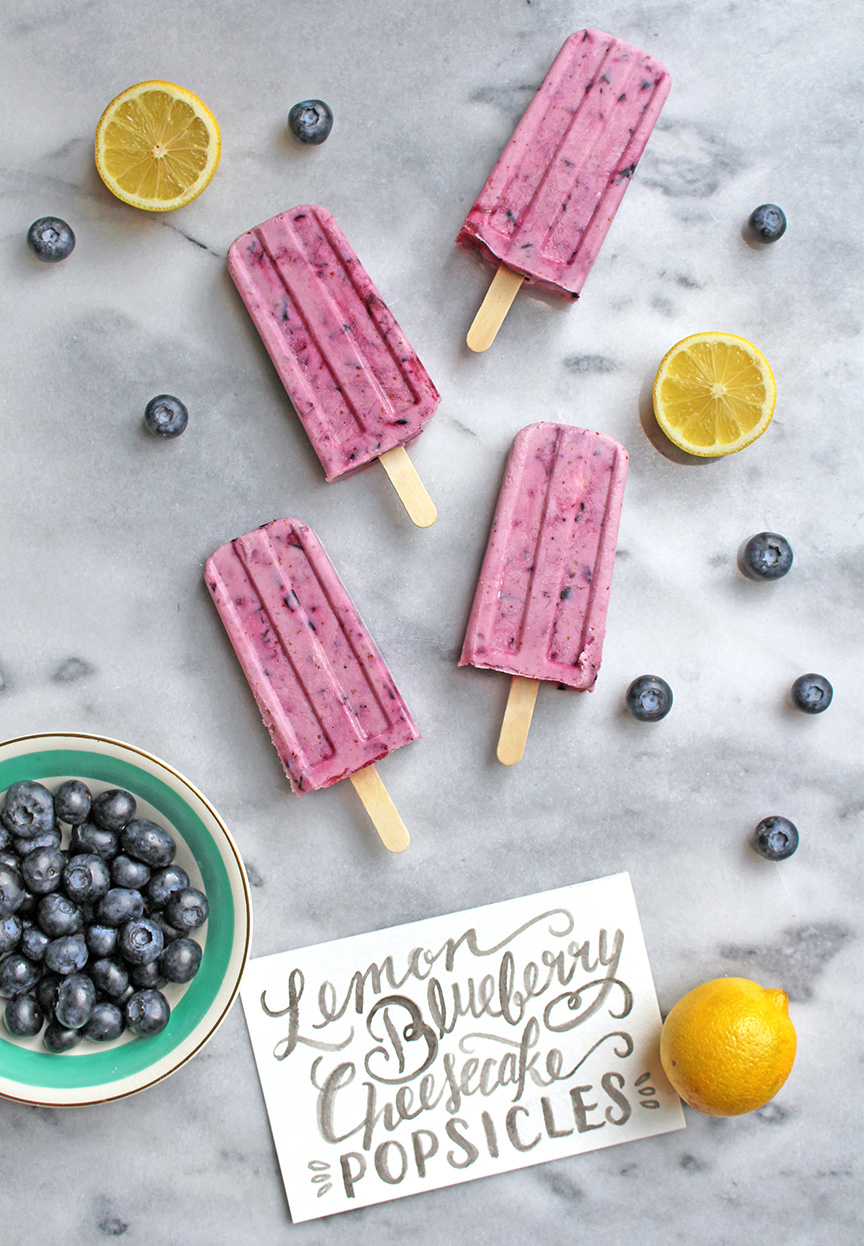 I have been seeing popsicles everywhere this summer and it's no wonder why! Beyond being cute, they are a delicious way to cool down especially as we enter the hot, dog days of summer. To me, the best part about these treats is that they are simple to make and they can be healthy! After I purchased my popsicle mold, I was excited to create all kinds of frozen concoctions and so far these Lemon, Blueberry Cheesecake pops are my favorite!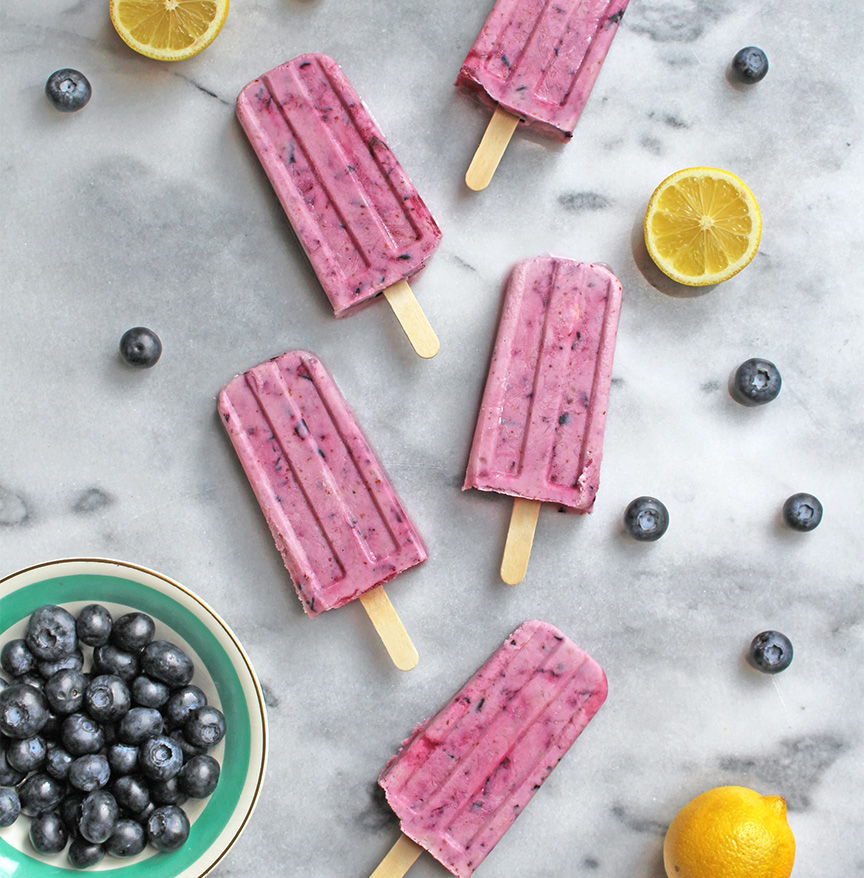 I have to admit, the name is a bit deceiving because the "cheesecake" portion is actually made with plain Greek yogurt and sweetened with honey! After I tasted them, they immediately reminded me of a creamy cheesecake. Score! The lemon and blueberry flavors combine and complement each other so nicely. I will definitely make these popsicles again.

Lemon Blueberry Cheesecake Popsicles (makes 8-10 pops)
Ingredients: 
* juice of 1 large lemon (about 2 tbsp.)
* zest of 1 large lemon (about 1 tbsp.)
* 12 oz. plain greek yogurt (full fat)
* 1 teaspoon vanilla extract
* 1/4 cup honey
* 12 oz. fresh blueberries
Combine the lemon juice, lemon zest, greek yogurt, vanilla extract, and honey in a blender until smooth. Then add in the fresh blueberries. I wanted the blueberries to be roughly blended instead of completely pureed, so I just gave them a few good pulses.
Pour the mixture into your popsicle molds and freeze until solid (about 6 hours).
In honor of my newfound popsicle obsession, I created this bright & summery print now available in the shop!  Enjoy!