You can always count on certain scents and aromas to bring back Christmas memories. Pine, of course, reminds me of all the Christmas trees that have stood and lit up the inside of our house with lights and ornaments.  I always smile when I smell peppermint because it reminds me of parties in elementary school, where candy canes were in great abundance!  The scent of citrus and orange brings back memories of Christmas morning and finding an orange at the very bottom of my stocking- an annual tradition!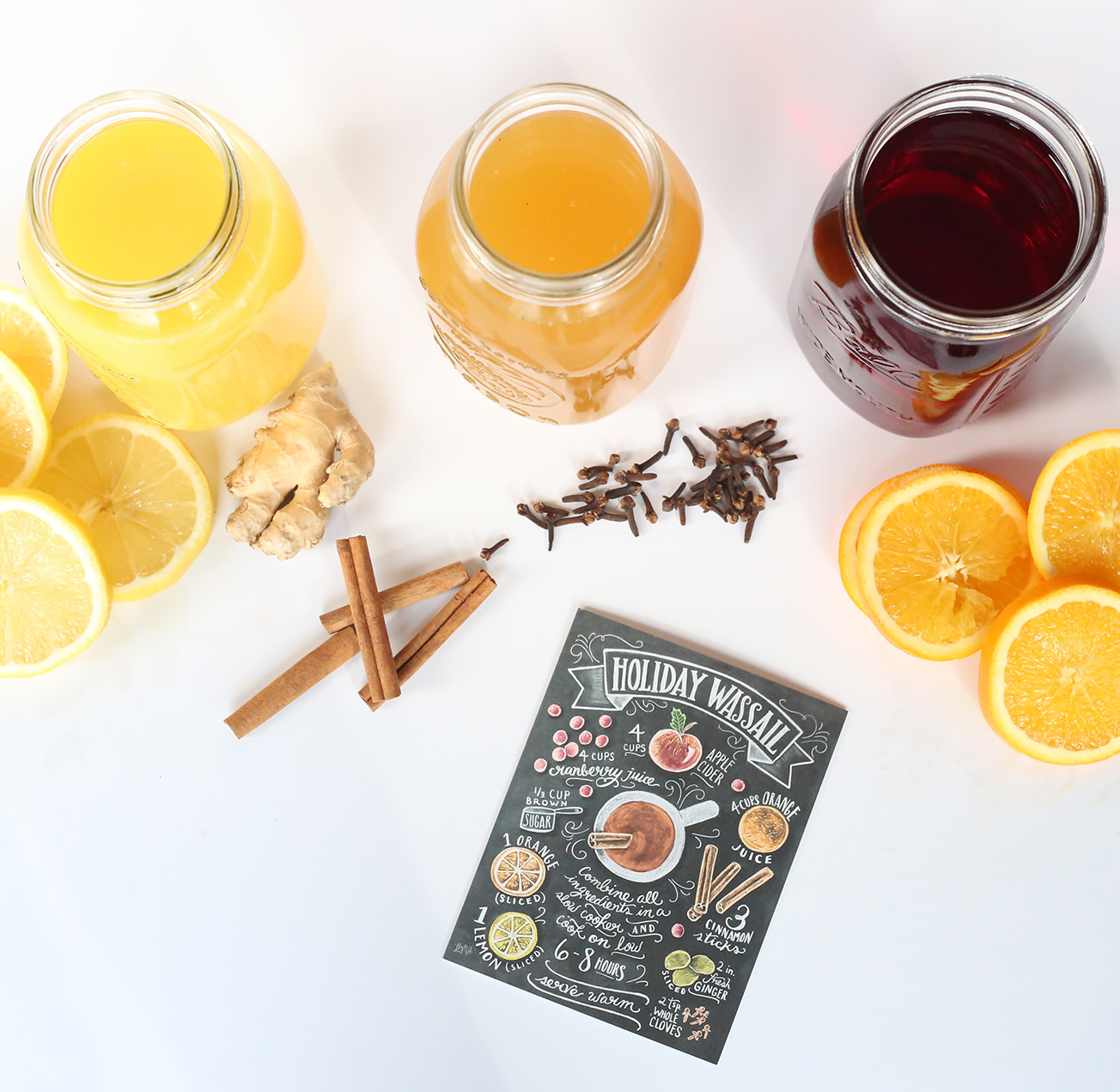 One perfect concoction for Christmas memories and aromas is found in holiday Wassail. Wassail is a mulled cider drink that has been used to celebrate the season for hundreds of years!  The name of the drink comes from the term "waes hael" meaning "be well."  Family and friends would toast to a year of good health and fortune during the holidays.
It makes sense that it has been this loved for so long.  Just the scent is comforting as it simmers away on the stove, blending cranberry and citrus with cinnamon and clove.  It makes for a perfect blend of everything I love about the holidays!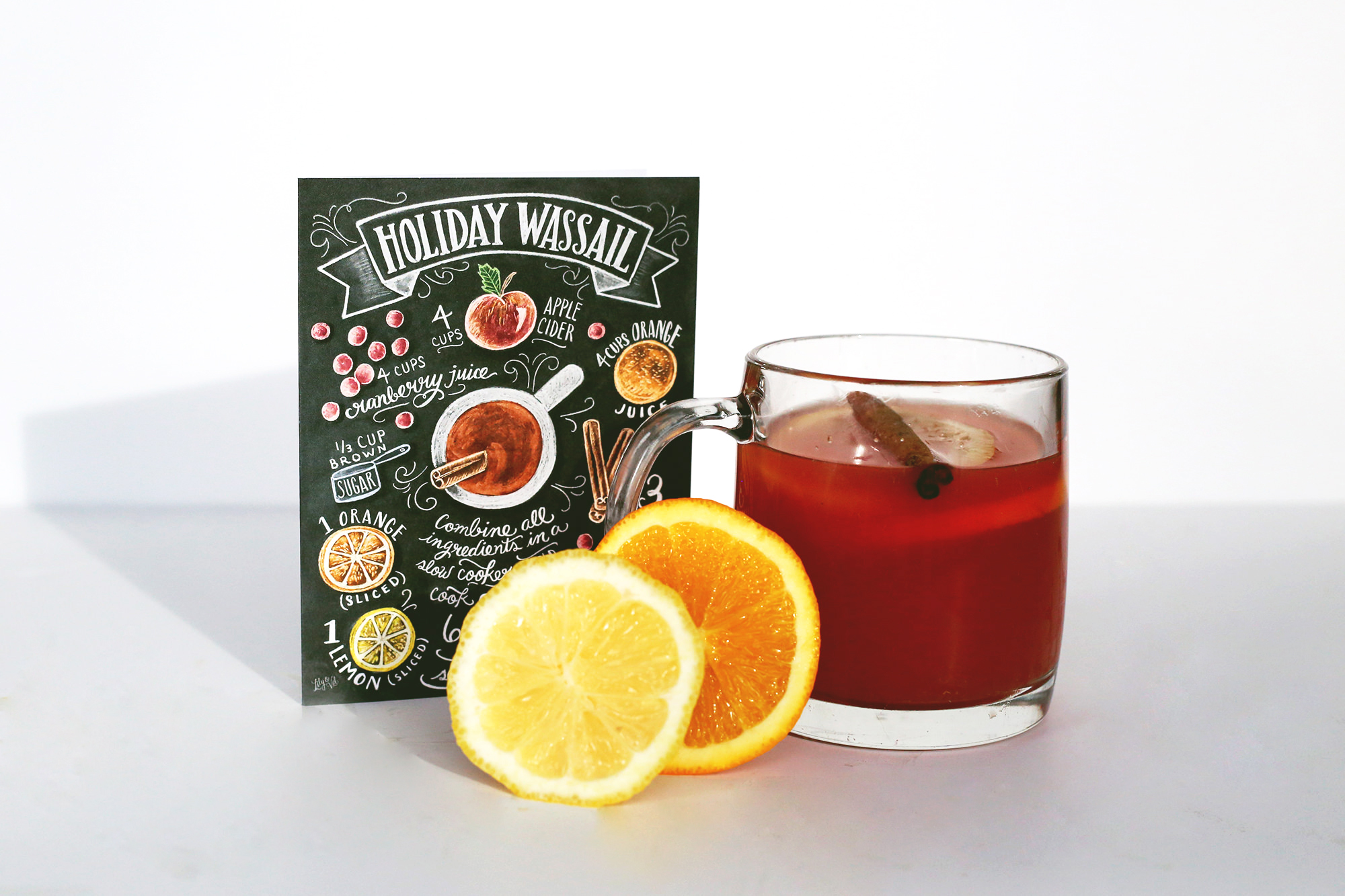 While the ingredients in the original Wassail recipe consisited of eggs, cream and ale, the version made today is usually filled with citrus, clove and cinnamon.  It's a refreshing flavor with cranberry bringing out the seasonal notes.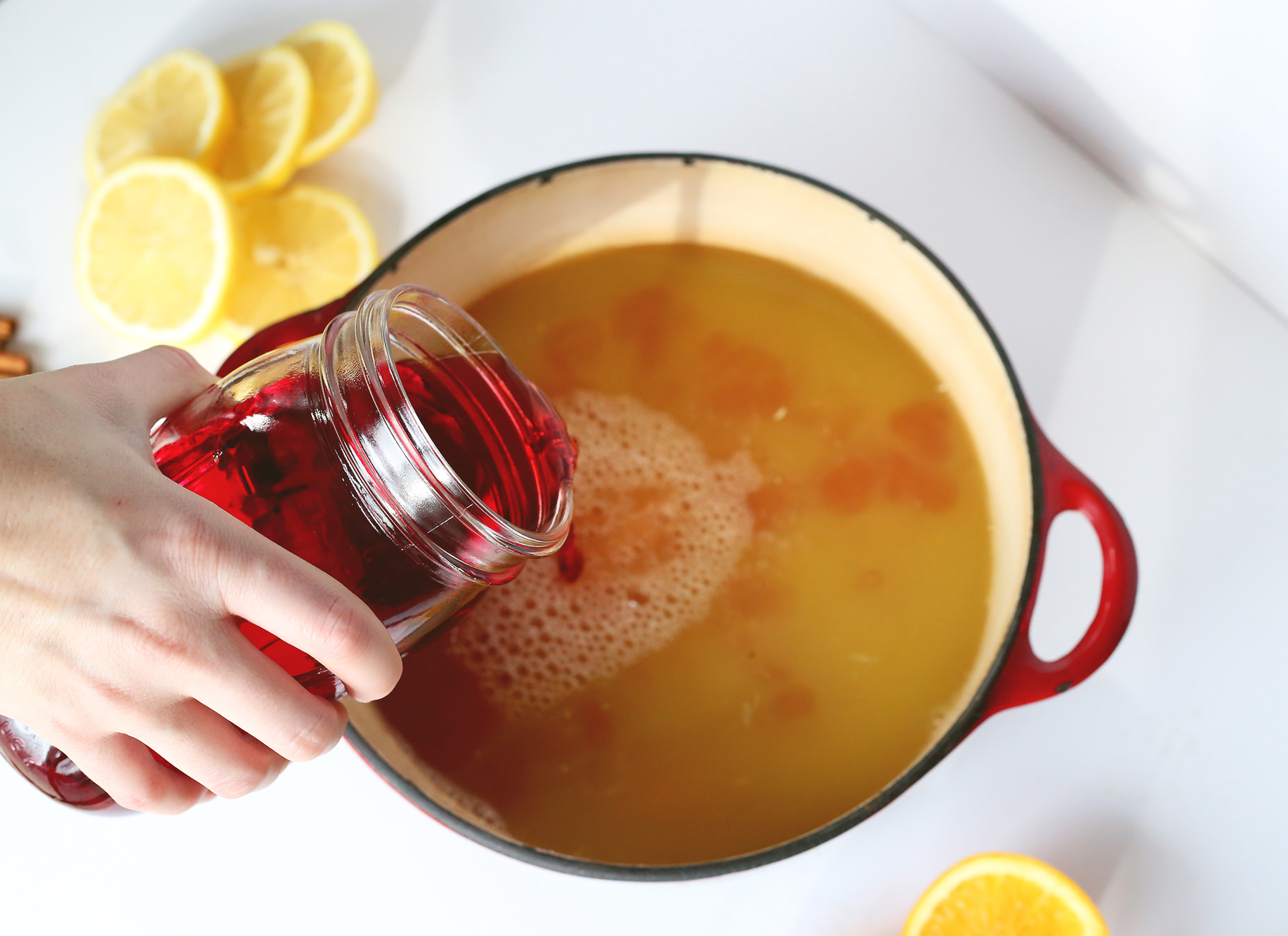 The recipe is simple- combine the ingredients and let simmer for a few hours before your company arrives.  The wassail can keep simmering away as the flavors will meld together.
I love that holiday Wassail can sit on the stove all day and fill your home with fragrance as it warms the hands and hearts of your company. Our Wassail recipe creates a large batch, which means it's perfect for any get together!
Keep this recipe in your Keepsake Kitchen Diary and make sure to record the special times you served it!  If your friends love it and want the recipe, don't forget we have recipe cards in the back of each book for sharing.
Our Holiday Wassail recipe is available as a card or a print in the shop!
Holiday Wassail Recipe
4 cups of unsweetened Cranberry juice
4 cups of Orange juice
4 cups of Apple cider
1/3 cup brown sugar
2 inches of ginger, sliced
1 lemon, sliced
1 orange, sliced
3 cinnamon sticks
2 teaspoons of whole cloves
Combine all ingredients in a slow cooker on low to medium heat for 6-8 hours, or on a stove over medium heat.  Scoop out clove and cinnamon sticks before serving.