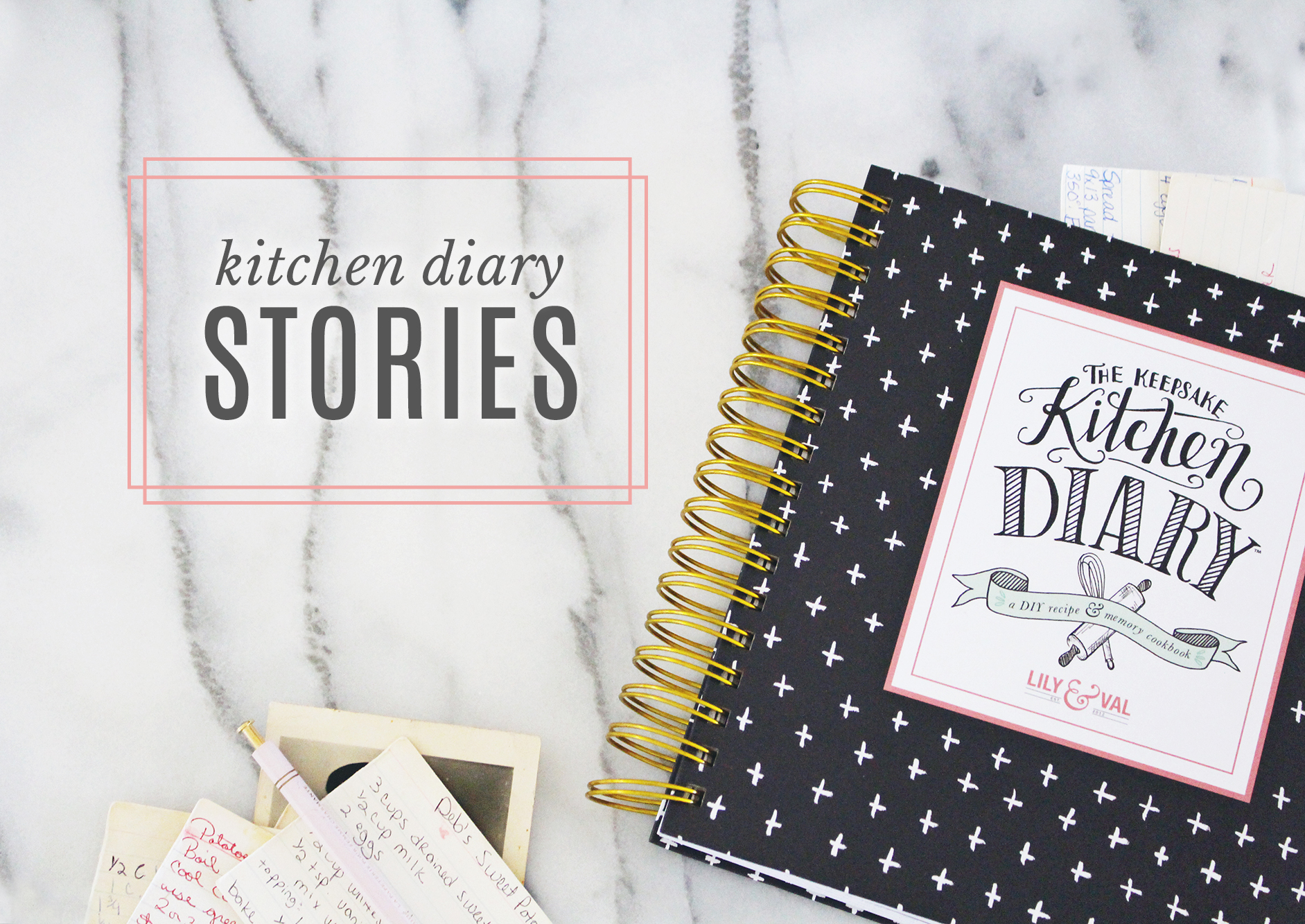 With so many Keepsake Kitchen Diaries finding their way into the homes of our customers, we love to see them cherished and filled with your family recipes. Even more, we love hearing your special memories, moments, and the stories behind the dishes you hold dear.
Kari is an amazing Watercolor artist who poured her talent into the pages of her Keepsake Kitchen Diary!  These adorable "Turkey" Cookies are a perfect way to kick off the season of thanks – we also love her story that goes with it!
From Kari:
"My family has made these "turkey cookies" every thanksgiving for as long as I can remember.  Every year, my mom would bake, melt, and sort out all the fixings into little bowls so my siblings and I could create an army–and when you're one of nine kids, that's no small feat!"
"They're truly a highlight of thanksgiving for me, not only because they're adorable and delicious, but because of the smiles, messes, and giggles that always ensue (not to mention the yearly debate…is it called a "wattle" or a "gobble"?). Even as many of us have grown up and moved out, we still try and make it home for turkey cookies whenever we can.  So very thankful for these sweet memories, and the people I share them with!"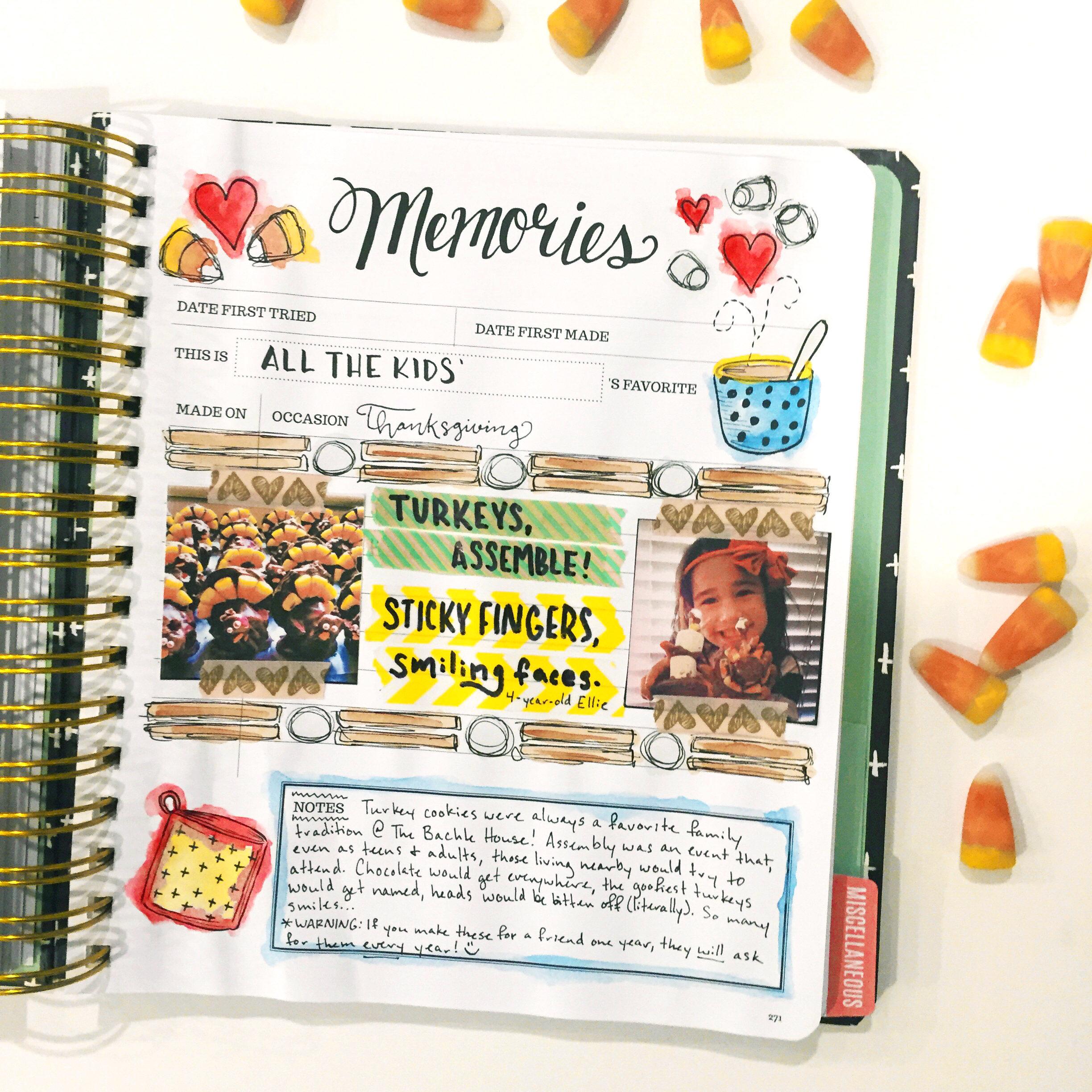 "Turkey" Cookies by Kari Beth
Ingredients:
Melting chocolate rounds
Med-large cookies (Chips Ahoy work great!)
Candy corn
Small pretzel sticks
Regular marshmallows
Mini marshmallows
Candy eyes
Large red & orange sprinkles (round, hearts, leaves…whatever you've got!)
Instructions:
Cut approx. 1/4 of your chocolate rounds in half and set aside, along with another 1/4 package of uncut rounds. Melt the rest of the chocolate until smooth and coat your cookie and large marshmallow completely. Lay your cookie flat on wax paper and before they dry, stick the flat of the marshmallow to the base of the cookie. Arrange candy corn around the rest of the cookie as tail feathers, and put one of the 1/2 chocolates on the side of the marshmallow as wings!
Now here's the tricky part…coat your pretzel stick in chocolate along with a mini marshmallow, and stick together to form the head and neck of your turkey. Attach eyes and sprinkles for the beak and wattle while still wet, then let the whole thing dry on the wax paper. When they're set, dab melted chocolate onto the big marshmallow and attach the pretzel stick.
For the final touch, place two uncut chocolate rounds side by side, dab generously with melted chocolate, and stand the turkey up on top. Congratulations…you have officially begun your Thanksgiving flock!  🙂