When I think Valentine's Day, I think of chocolate covered strawberries and other delicious chocolate goodies.  While I love those treats, I wanted to think of a twist for Galentine's Day. Your friends will welcome anything cheesy and a little bit silly.  So instead of chocolate covered strawberries, we came up with chocolate covered potato chips!  Yes, they are definitely a thing, and now I know why- they are the perfect mix of sweet and salty! We're calling this fun gift "Netflix & Chips" since we think they are the best snack for your gal pals who love catching up on a little Netflix (and who doesn't?!).
Pink Chocolate Marble Potato Chips
What you will need:
1 package of white melting chocolate
1 bag of chips (ripple works best since they are sturdier)
Red food coloring
1 cookie sheet covered in wax paper
Instructions:
First, pick out all the whole potato chips- not broken ones.  This is purely a presentation thing, but I like the way they look when all the chips are the same shape.
Next, melt two blocks of the white chocolate in a small bowl, following the package instructions.  In another small bowl, melt one block of white chocolate.  Once all the chocolate has been melted, it's time to color!  Make the larger amount of chocolate light pink, adding only 1-2 drops of red dye.  For the smaller bowl of chocolate, I added 3-4 drops to make it a darker pink color.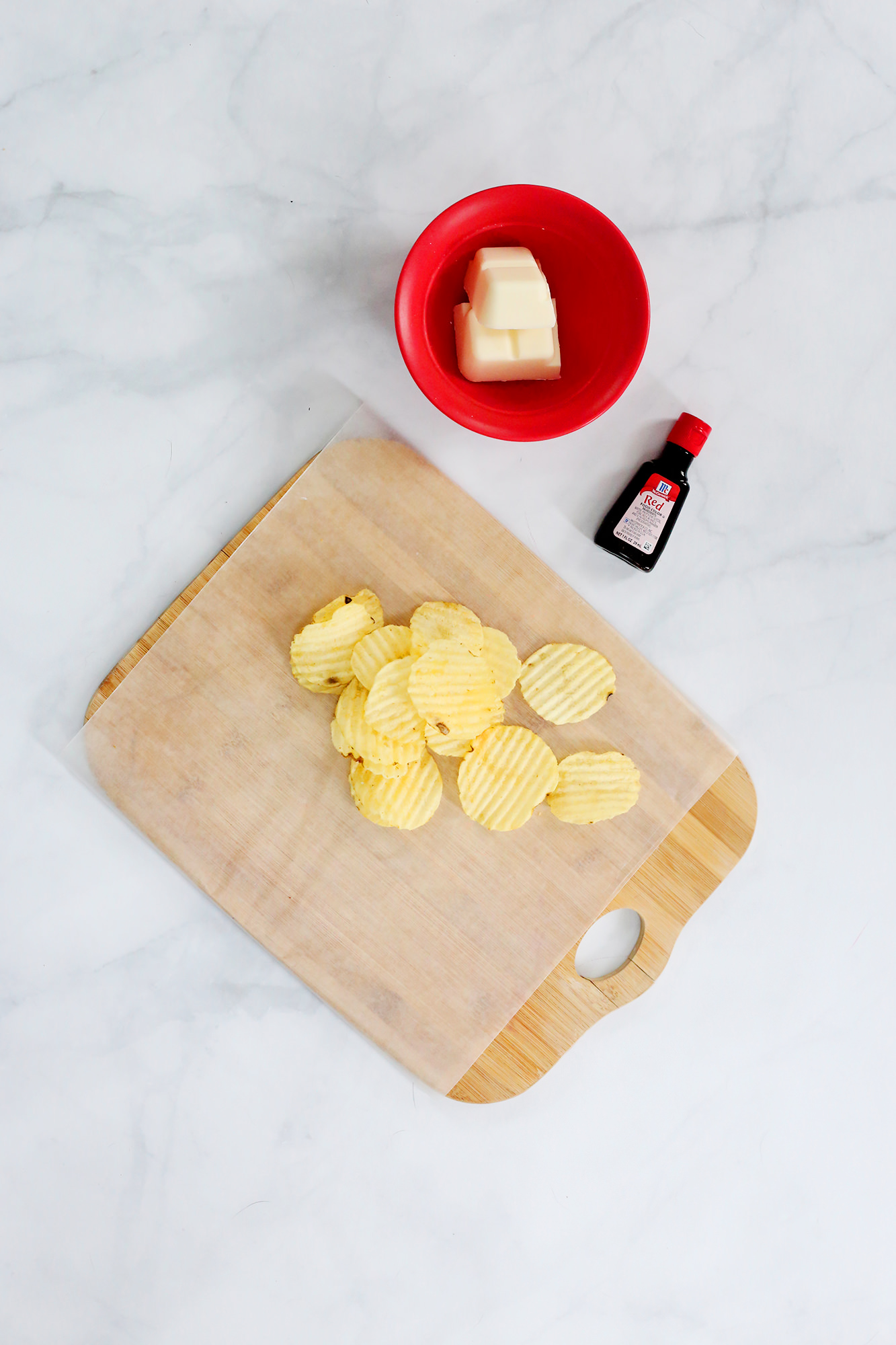 When both colors are ready, use a spoon to drizzle a few lines of the dark pink chocolate into the light pink.  Start with a few lines and use a tooth pick to drag the dark pink through the light pink, creating a marbled look.  Working slowly, drag the toothpick through only a couple times, because dipping the potato chip will continue to mix the two colors and you don't want to lose the marble look by over-mixing.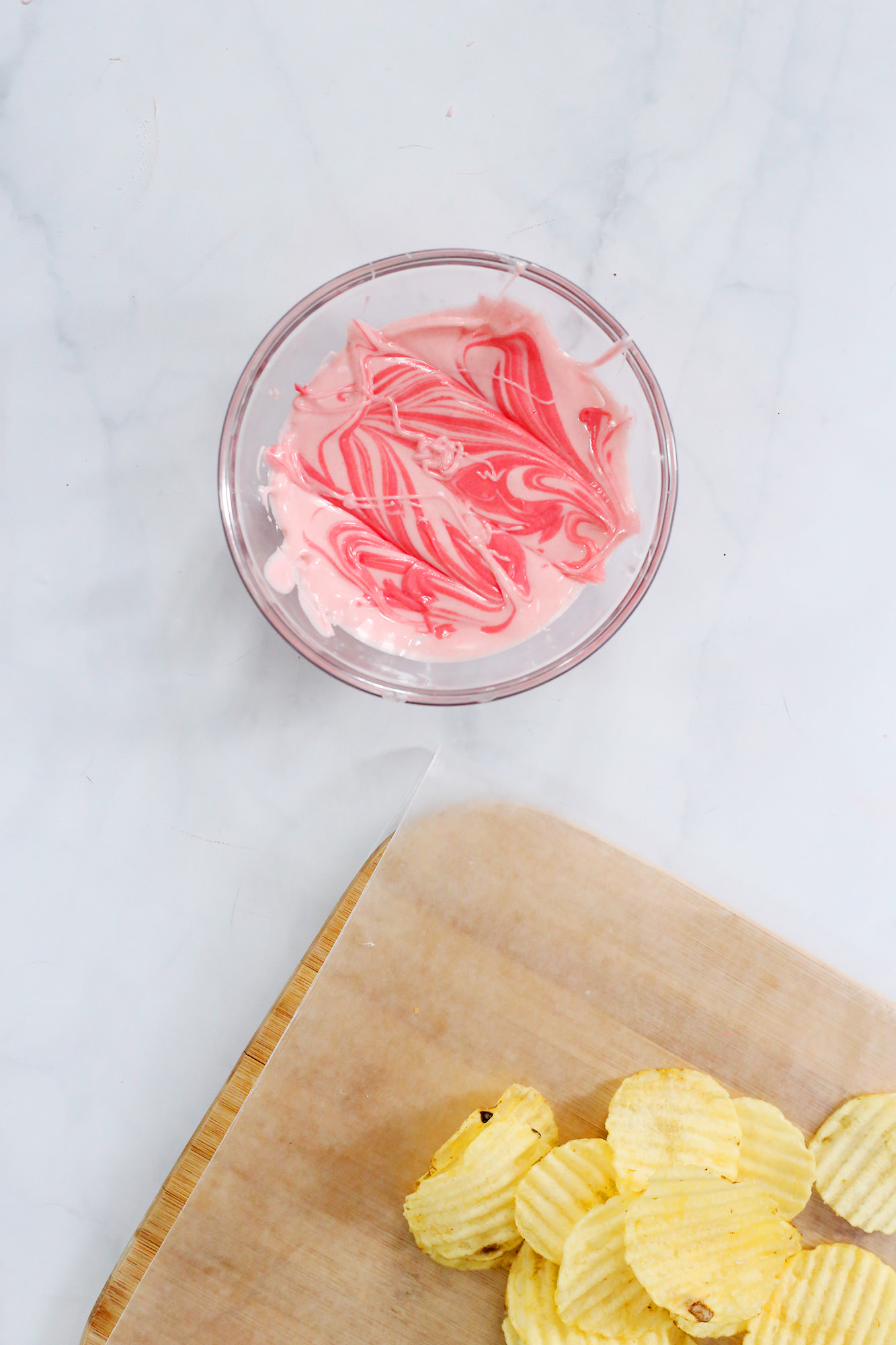 Then, take one chip at a time and dip one side face down into the chocolate. Only dip it halfway in so that the chocolate doesn't overpower the chip.  Lift the chips out and let the chocolate drip off before you lay on the wax paper.  It takes some time to perfect the marble technique, but it's worth the effort! We love adding that extra bit of fancy! Add more dark pink chocolate into the light one if you need it.
Once the chocolate sets and dries on the potato chips, place them into a small cellophane treat bag. To make it extra festive, pour some sprinkles into the bag and add our "Netflix & Chips" tag to tie it up.
If you want to give these to your galentines, be sure to use our printable "Netflix & Chips" tags!  Just click the link below and follow the instructions!
We hope this inspires you to be creative and gift your girlfriends (or yourself) something delicious and fun for Galentine's Day!  Enjoy!
Photos courtesy of Jenny Poe