This Fall collaboration is one of our absolute favorites! We teamed up with Marah Frank of Wild Botanical to offer you this sweet bundle for Fall!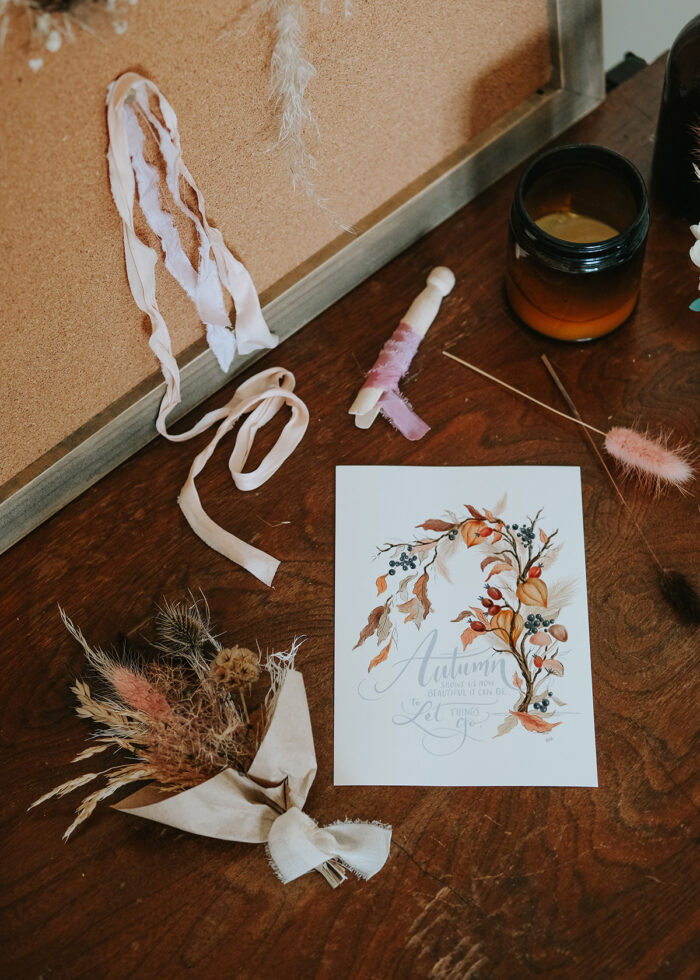 It includes one 5×7 print from our new Fall release and a specially coordinated dried floral bouquet from Wild Botanical!
It would make the cutest Fall display or a lovely gift for a friend.
The bouquet is handmade and you can expect it to last for many years! One of the perks to dried flowers, when carefully handled and stored away from direct sunlight in a room temperature environment. Each bouquet is mini, translating to approximately the size of the palm of your hand. Each piece is completely unique!
I love this little mini bouquet so much!